by Venoth Nair
Held in the vibrant and opulent city of Macau, the Macau International High-End Hi-Fi Show is an event that was introduced last year as a platform for various audio manufacturers from mainland China as well as the local Asian region and worldwide to get acquainted and explore business possibilities. The Venetian hotel played host to this now annual event which sees an ever increasing population of Hi-Fi based business eyeing for growth opportunity both locally and overseas.
Organised by the China Council for the Promotion of International Trade (CCPIT) for both Shanghai Pudong and Zhuhai sub councils, the Macau International High-End Show hopes to help businesses build bridges and zoom in on newer greener pastures for their companies to flourish. The platform encourages new, hungry manufacturers and distributors to push forward by providing a stage for them to share their strengths and in turn move the industry forward.
The Business to Business concept (or B2B) is an intelligent way to enable brand owners and manufacturers to showcase their merchandise directly to distributors, both foreign and local. The large entourage of media are also shown and briefed of their range of product, technologies and expertise. The platform is in place to encourage businesses to expand beyond their comfort zones and reach greater heights by penetrating new and uncharted markets.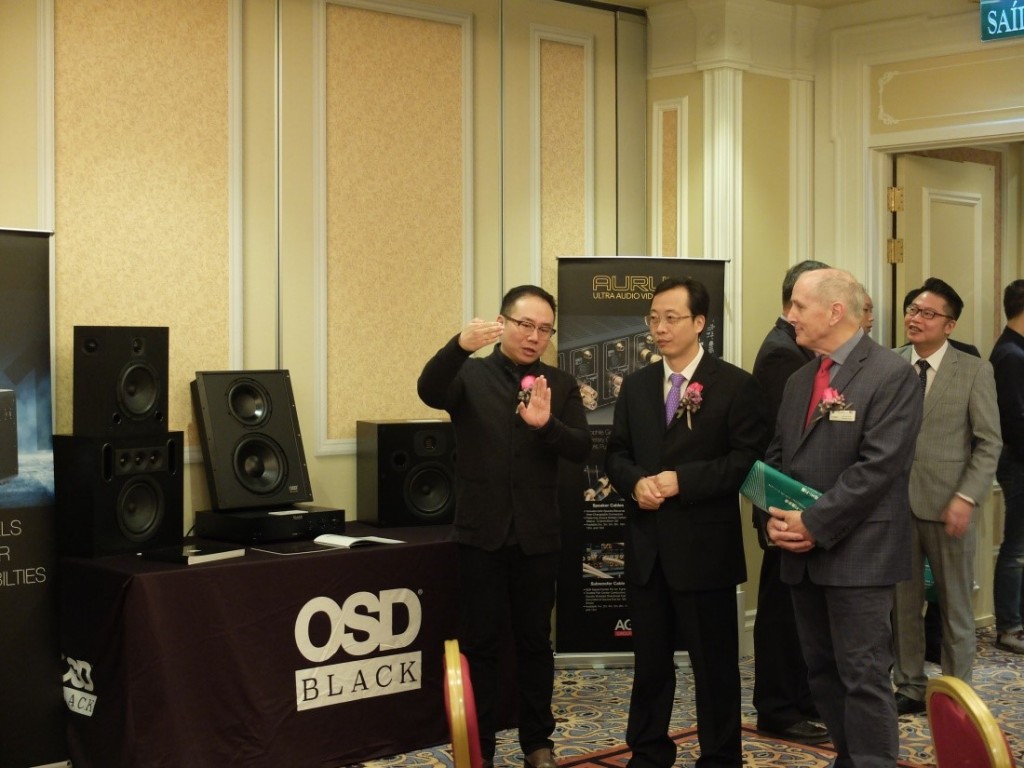 Spanning 3 full days, the event occupies an entire floor of function rooms which number in access of 20 independent companies. Each company had in their respective rooms, equipment which are either manufactured or distributed by them laid-out neatly for visitors and fellow businessmen to sample, review or simply salivate over. After all, when it comes to audio equipment the true test of its mettle is in its use. The B to B platform means that displays are not super busy and those who are visiting can spend quality time both with the exhibitors and the equipment.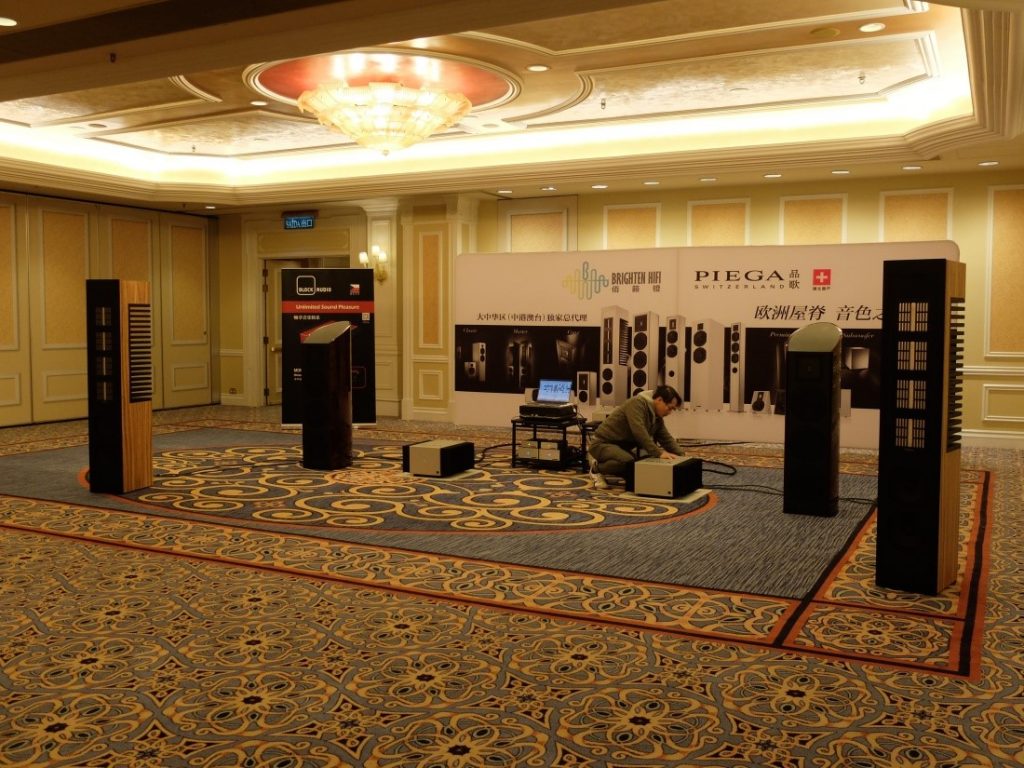 Among the brands on show were some familiar marques which are household names over on our shores such as the likes of Meridian, Isoteric, Q-Acoustics and Eggleston to name a few. The main draw to my ears however were the many interesting brands hailing from our Asian neck of the woods, particularly Korea, Taiwan and China….. naturally. All the exhibitors had their systems setup in simple fashion with the focus being purely on their specific product ranges or flagship devices. No added MSG!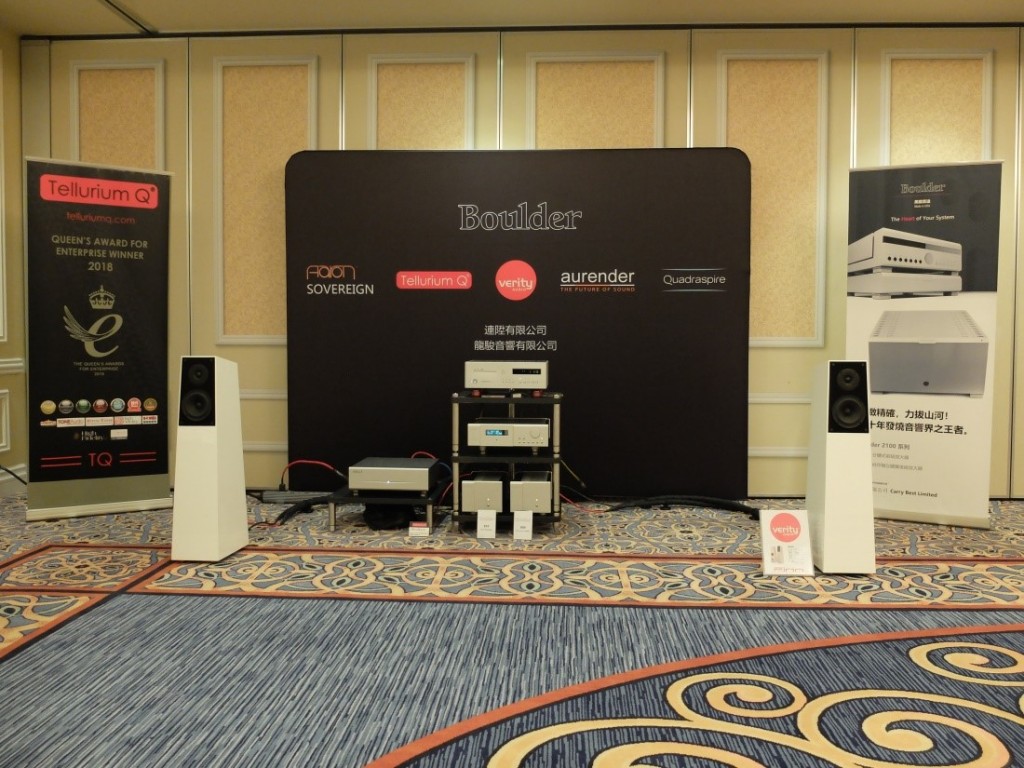 The show organisers paid emphasis on two channel audio, but that didn't mean that the other equipment sector was left out in the dark. There were a number of interesting offerings for the home theatre front with home theatre speakers systems as well as receivers and a custom installation system for those desiring a low profile audio room. As with any audio show currently, it would be deplorable if there wasn't any headphone / desktop solutions at the event, which in fact was there with quite the spread.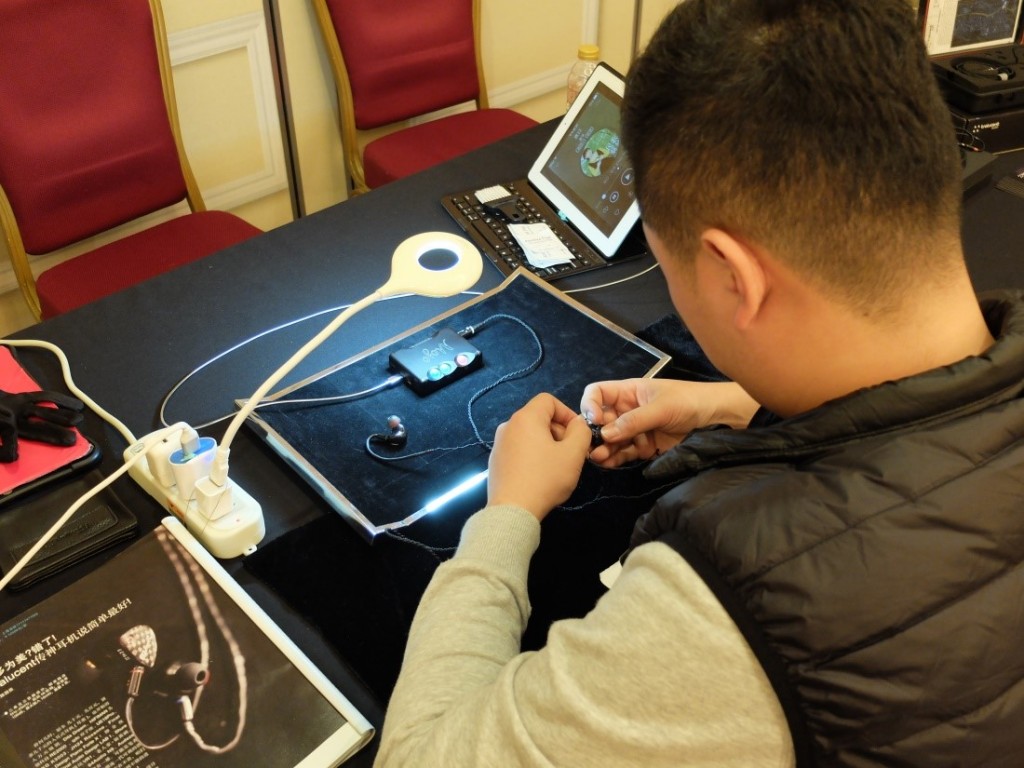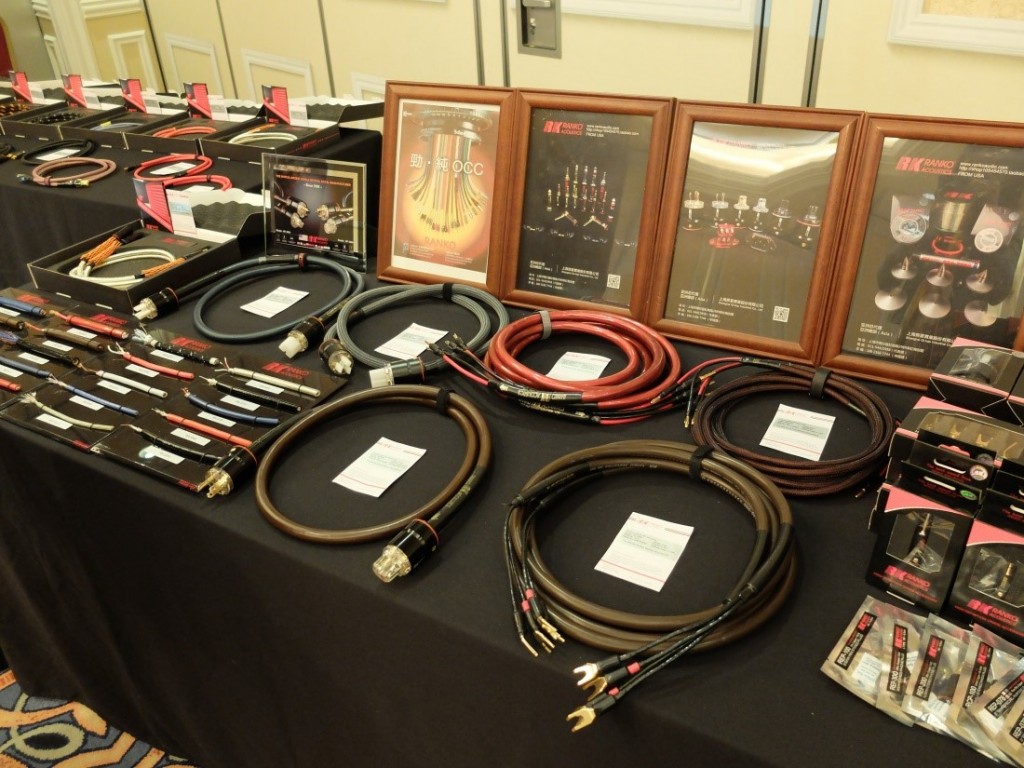 The event which was launched on Thursday the 13th of December was officiated by the organising committee, Dignitaries and members of the foreign media in a humble ceremony along with all the various exhibitors and business owners. The event took place from the 13th of December till the 15th of December and was held from 11 am till 6 pm daily.