Audio Déjà vu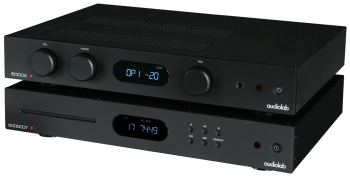 Taking its que from its award-winning forebear, the original AudioLab 8000 integrated that was first released in 1983 to win an undisputable place in the hearts of audiophiles worldwide, Audiolab's recently released 6000A bears many award-winning features of the original but is much more fully digitally equipped to better compete at the current market place where digital source rule.
With a shape, size and fascia that looks much like the original 8000 series, the 6000A measures 445 x 65.5 x 300mm and weighs a sturdy 8kg. The 6000A is available either in black or brushed silver.
Unlike the original 8000 series which was essentially an analogue only device the 6000A incorporates a high-performance D/A conversion unit and up to four pure digital inputs. There are also three-line level inputs and a turntable moving magnet phono input in addition to wireless connectivity via Bluetooth.
A class AB design capable of generating in excess of 60 watts per channel into an average 8ohms load the pre and power stage of the 6000A, although sharing a similar chassis are in fact clearly separate and are powered by individual power supplies for a more stable and consistent power supply source.
Also available from the 6000 Series are the 6000CDT a dedicated CD Transport and the 6000 N play, a wireless audio streaming player.
The Audiolab range of amplifiers and players can be auditioned at the coming KL International AV Show 2019, July 26-38 at the Vistana Hotel, Kuala Lumpur.
For further details contact:
Double GT Audio Sdn Bhd
Tel: 03 8075 0625
C.B. Tan: 012 236 6735