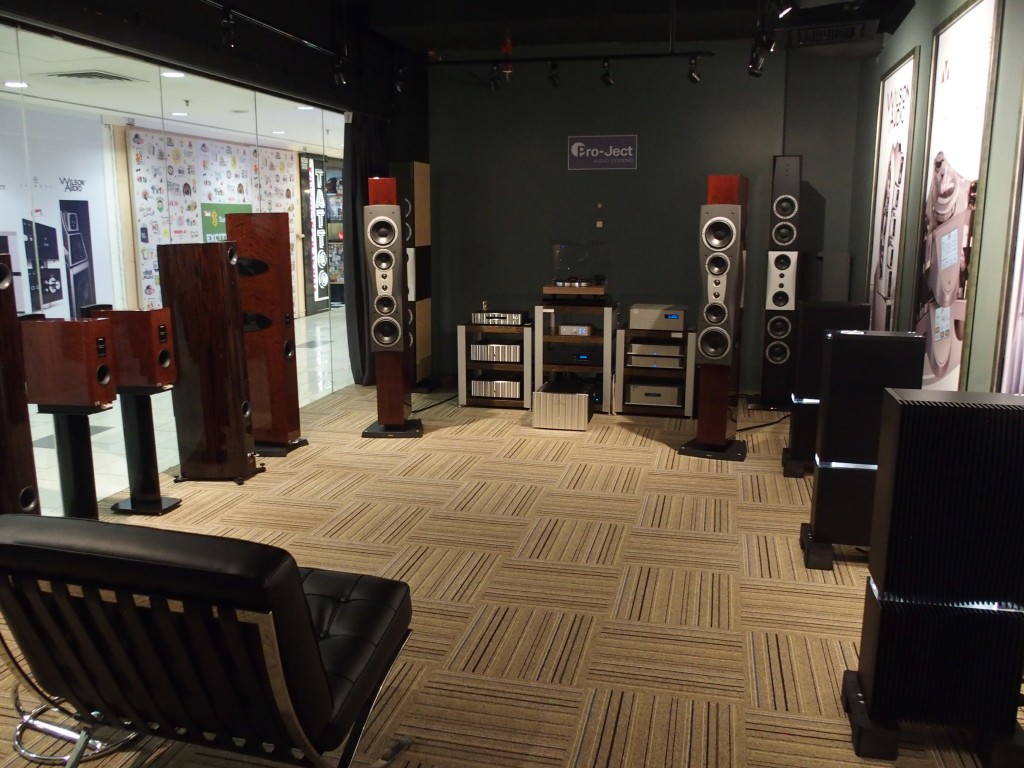 By Lam Seng Fatt
Those who have been waiting for the chance to hear the flagship Naim Statement pre and power amplifiers in action should head to CMY's expanded showroom in Sungei Wang Plaza, Kuala Lumpur.
There is one demo room where the Naim top-end pre and power amplifiers have been set  up to drive a pair of Dynaudio Confidence C4 speakers. Previously the Naim Statement pre/power amps were on static display in CMY's Starling Mall showroom in Petaling Jaya.
This is only one of the many rooms in the extended CMY showroom which now occupies 5,000 sq ft of retail space (previously, it was 2,900 sq ft). According to Dicky Ng, who is in charge of that showroom, there are two hi-fi demo rooms, two AV rooms, one karaoke room, one room for wireless systems and an analogue section selling LPs. There is also another section where turntables are featured. CMY is the Malaysian distributor of Clearaudio and the newest brand in its stable is Pro-Ject (see http://av2day.com/2019/03/cmys-launch-party-for-pro-ject/
There are another five rooms featuring single-brand products in each room. Plus there is a small hall which can be used for live music events. Such an event featuring a jazz pianist and singer was held in conjunction with the Pro-Ject launch party and CMY boss John Yew was so pleased with the success of the event that he plans to hold more on a regular basis.
There are so many systems to see and audition plus there are thousands of LPs and CDs in the showroom that you will probably end up spending hours (and some money) in the CMY showroom.
Here are some photos of the showroom: