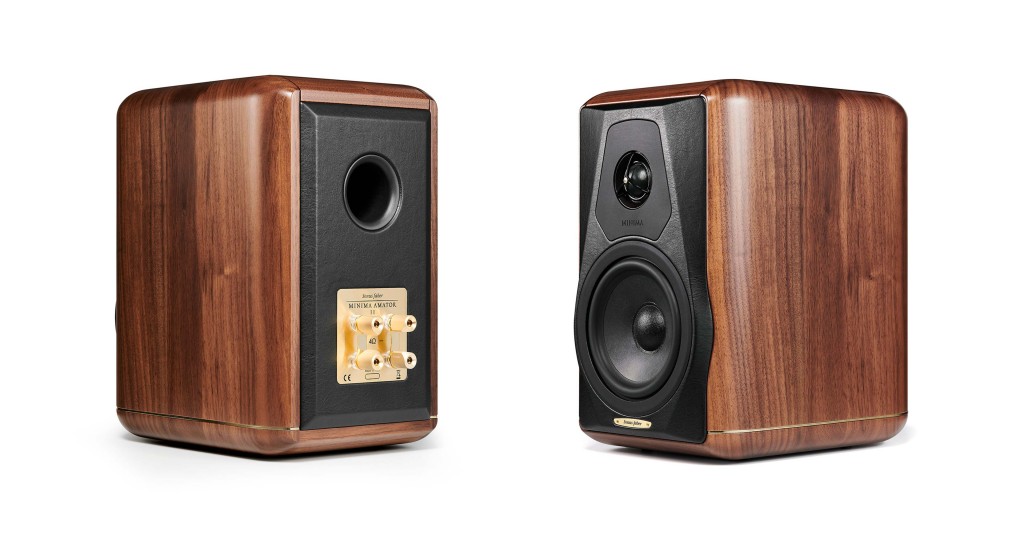 By Dick Tan
Slated to make a grand appearance at the coming KL International AV Show 2019 this July is the latest re-incarnation of Sonus Faber's Minima Amator which first appeared in 1992.
This new statement is called the Minima Amator 11.
Inspired by more than 36 years of know-how in the high-end audio market, the Minima Amator 11 is said to merge Sonus Faber's iconic aesthetics, innovative speaker technology and high-end Italian craftsmanship to create a hi-fi speaker that any audiophile can be
proud of.
Hewn out of a block of solid walnut wood the reflex loaded cabinet houses a 28 mm dome tweeter and a 130mm bass/midrange drive unit. Bass extension is said to plumb
below 50 hertz.
At home with amplifiers of power output of up to 150 watts the Minima Amalor 11 is also fairly easily driven with an above average sensitivity of 89db.
For optimum performance the Minima Amator 11 is best placed on a pair of matching stands.
Complementing its quality of construction, the Minima Amator 11 features a leather clad front and rear baffle, gold plated bi-wirable speaker terminals and a gold plated plaque located at the bottom of the front baffle.
The Minima Amator 11 can be auditioned at the coming KL International AV Show 2019 (July 26-28) at the Perfect Hi-Fi booth at Function room MR2, Level 2, Vistana Hotel.
For more details, call Perfect Hi-Fi Sdn Bhd at 03-58821693