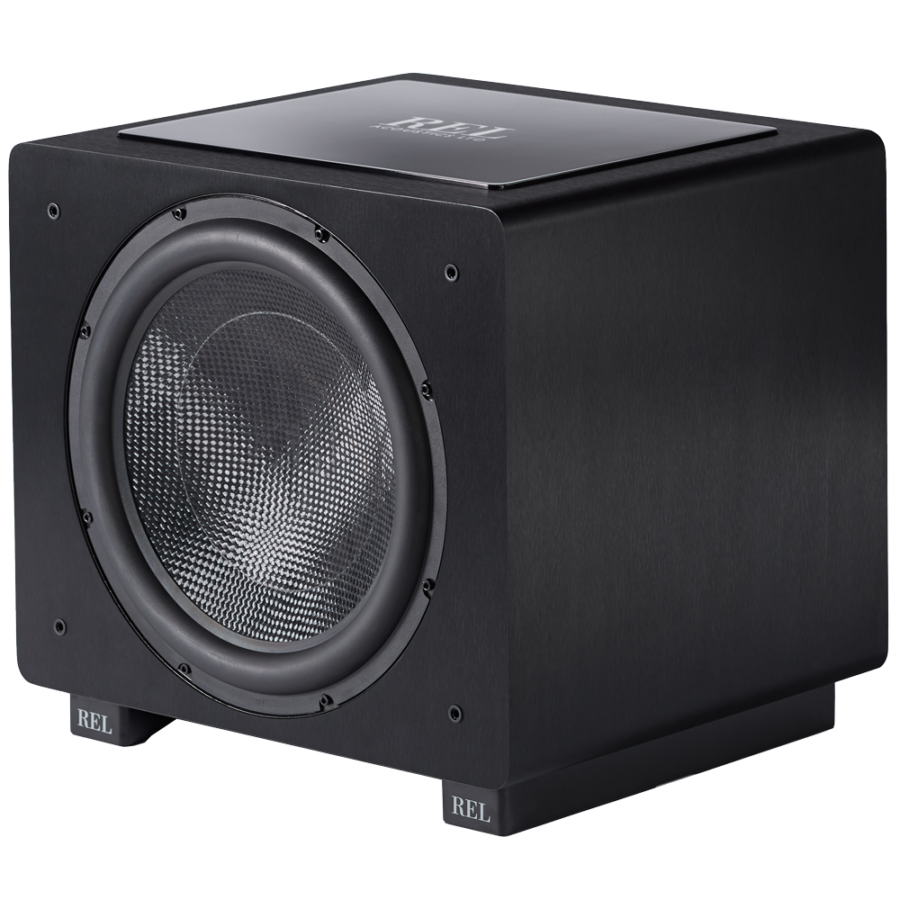 By Dick Tan
One of the many latest subwoofers from REL, Britain's foremost expert and producer of subwoofers, is the HT/1508 Predator, a design at home for both music and HT application but is best operated as a home theatre unit for optimum performance.
The largest of a three unit series the HT/1508 Predator features a 15 inch proprietary CarbonGlas woofer driven by a powerful 800-watt class D power amplifier that is capable of generating up to 1,200 watts of power at peak demands.
The cabinet that houses both the massive drive unit and the amplifier is heavily braced on both sides.
The side bracings are also intended as support for the hefty bass drive unit keeping both enclosure and speaker as inert as possible.
Measuring 500mm wide x 457mm high x 492mm deep the HT/1508 Predator weighs 36kg. That is quite hefty for a subwoofer of such comparatively compact dimensions.
At the rear panel, connectors include stereo RCA as well as XLR type sockets for inputs as well as outputs.
The XLR type output also allows the HT/1508 Predator to be stacked (up to three) for a super powerful subwoofer operations.
To ensure optimum ease in connection, the HT/1508 Predator also features its proprietary HT Air Wireless connection between its input and the output of the AV receiver or processor.
REL claim that properly set-up, the HT/1508 Predator is capable of producing an essentially flat response all the way down to 21 hertz with maximum variation of no more than – 6 db.
The extensive range of REL Acoustics subwoofers may be auditioned at the coming KL International AV Show 2019, July 26 – 28 at the Banquet Room, Level 3 Vistana Hotel.
For more details, call CMY Audio & Visual Sdn Bhd at 03-21439406.