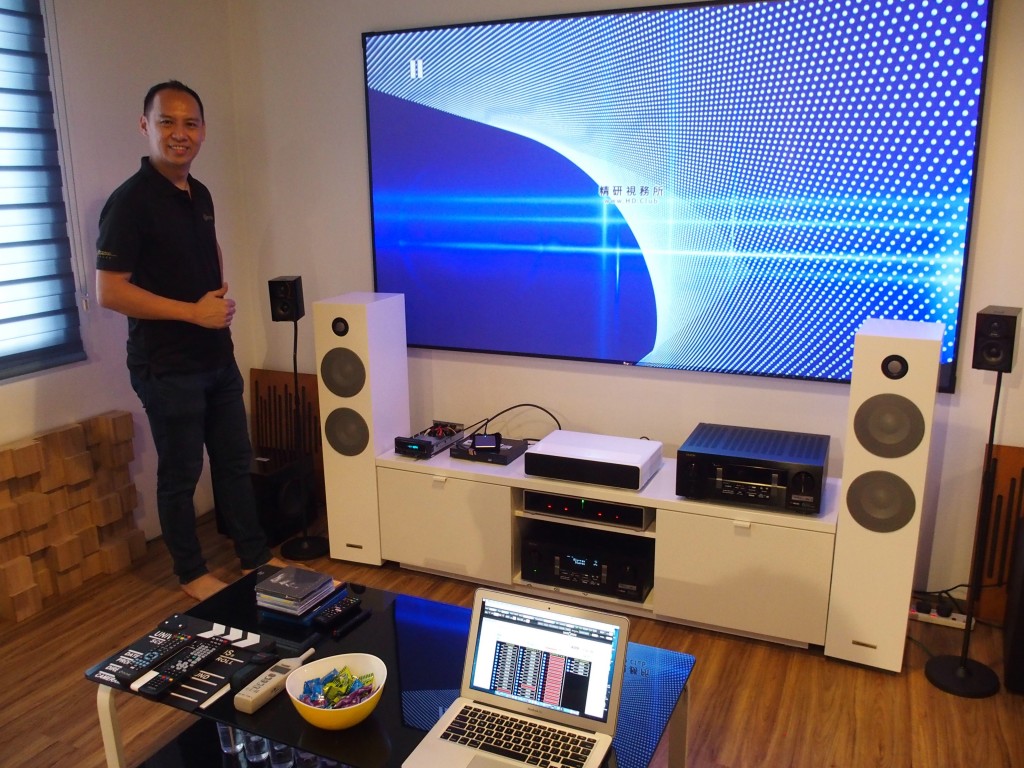 By Lam Seng Fatt
Tan Chung Wei of Sound Fusion flew in from Kuching to host his company's first demo at the HT Club in Plaza Arkadia, Desa Park City, Kuala Lumpur today.
Held from 2pm to 5pm, several home theatre enthusiasts turned up at the HT Club to view several movie clips with Tan giving explanations on the set-up, the sub-woofers and the calibration.
There are two listening rooms in the office lot which has been converted into an AV demo space. The first is styled like a living room in a typical Malaysian house or condo. In this area, the StarkeSound ECHO 5.1 and the StarkeSound Brio series are on demo. The second is a full-fledged AV demo room with room treatment using bass traps. In this room, which measures 17 ft X 21 ft, a 7.1.6 system with Atmos speakers has been set up. An old model JVC X9000 projector is used. Speakers and sub-woofer are from StarkeSound while the AVR is the StormAudio ISP16.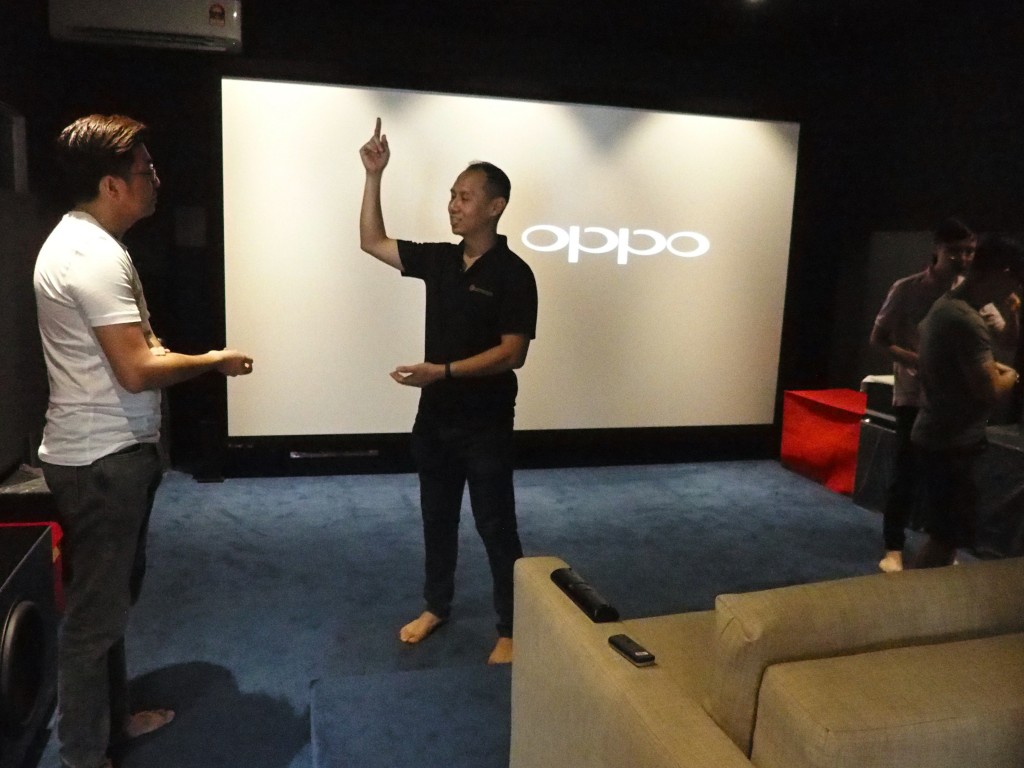 For the demo, Tan used scenes from several familiar movies such as A Star Is Born and Bohemian Rhapsody. Scenes from a kungfu movie and a gun battle scene were also used.
Tan said he will fly in from Kuching once every two weeks to host such demos for AV enthusiasts. "I want it to have a club-like atmosphere. I plan to hold talks on how to calibrate the AVRs and sub-woofers. However, I can only do it for the products that I sell," he said.
Demos are held by appointment only. To fix an appointment, please call Tan at 017-8089020.
Here are a few more photos of Sound Fusion's HT Club: