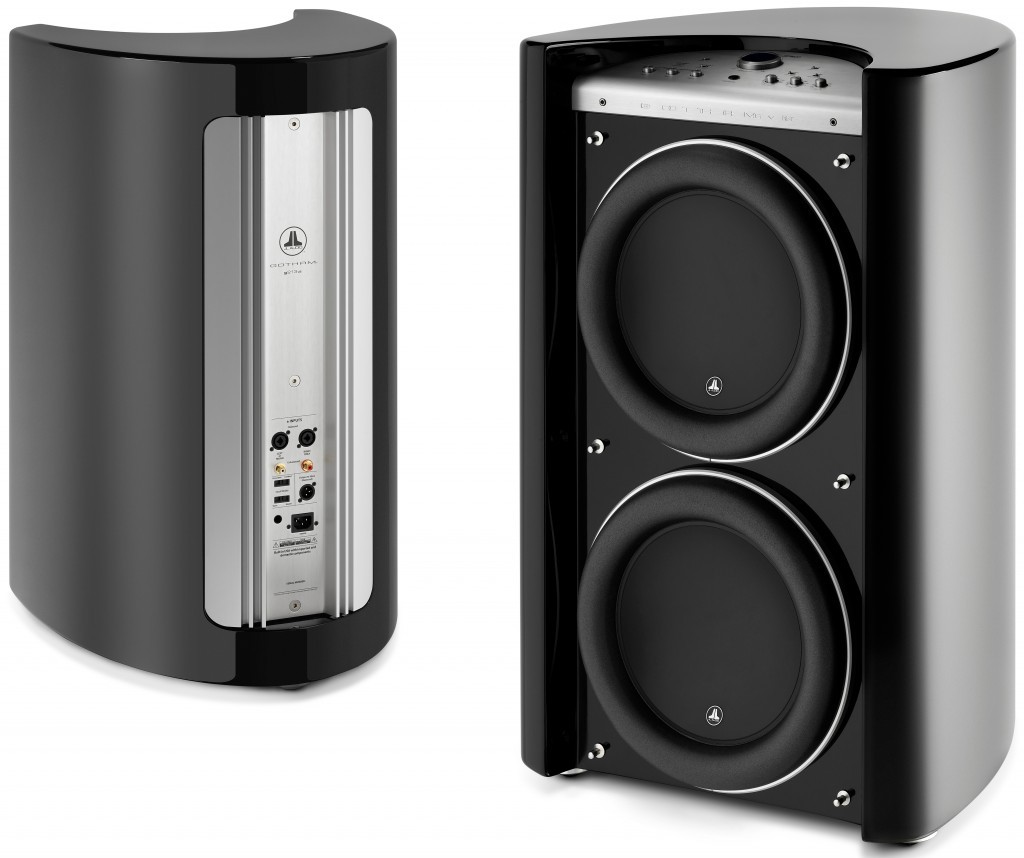 By Dick Tan
In a recent press release Double GT Audio said it will be fielding its current and most up-to-date version of the JL Audio Gotham G213 active subwoofer at the coming KL International AV Show 2019 at the Vistana Hotel, on July 26-28.
In fact , according to the spokesman for Double GT Audio not one but two units of the mother of all subs will be on display. In short, prepare to have your breath taken away!
To give you an idea of why this sub is said to be one of the most sought after subwoofers in the world, check out the specs.
The cabinet of the G213 is crafted from fibre glass and extensively braced with a wall thickness in excess of 2 inches. Standing at a statuesque 34″ high x 24″ deep x 21″ wide, the G213 weighs an incredible 360 lbs or approximately 163kg. Best guess would be at least four strong guys are needed to safely lift it.
Partly accounting for this massive size and weight is that the unit uses two 13.5-inch woofers driven by a massive built-in 3,800 watts RMS power amplifier.
According to JL Audio the G213 is capable of generating a low frequency that is essentially linear all the way down to 19 Hz.
The G213 is undoubtedly built without any compromise with the ultimate goal of achieving the most linear, most extended sub-bass possible.
To view the G213 subs at the coming KL International AV Show 2019, proceed to Room 510, Level 5, Vistana Hotel.
For more details contact Double GT Audio at 03-8075 0625.