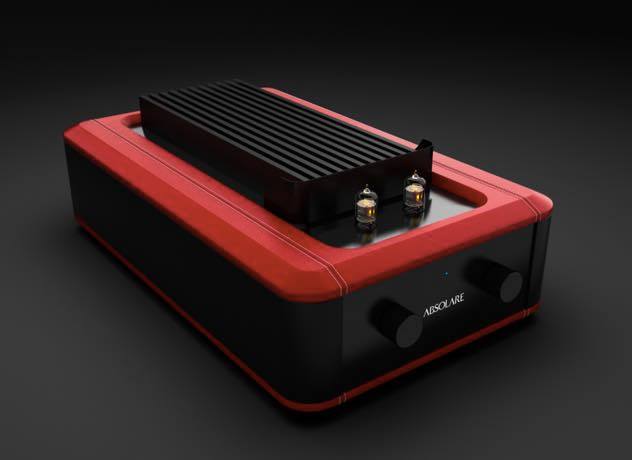 By Lam Seng Fatt
James Chin, the owner of YL Audio, loves to keep audiophiles in a state of suspense. When I asked him recently what sound system he would be setting up for demo at the coming KL International AV Show, he replied that he will debut the Lawrence Audio Penguin speakers from Taiwan (see  http://av2day.com/2019/06/kliavs-2019-yl-audio-to-debut-lawrence-audio-speakers/
When I asked for more details, he replied: "Slowly the info will be released lah."
Now he has released one more nugget of information. YL Audio will also debut the Absolare integrated amplifier.
From the Absolare website: "The Absolare Integrated Amplifier is a hybrid design with a tube preamplifier section and solid-state dual mono power amplifier section. The tube preamplifier section is configured in pure Single Ended Triode architecture. It is a mu-follower design like the Absolare Preamplifier, with a minimum number of components to preserve sonic purity. All internal cabling uses Echole's proprietary alloys.
"The power amplifier section uses separate power transformers and large very low ESR capacitor banks for each channel. 12 active output components provide 200W continuous power per channel into 8ohm loads. They are individually hand tuned for perfect symmetry. A massive CNC carved aluminium heat sink dissipates excess energy providing overheat and overload protection for the output stage. A power-on timer circuit protects the speakers from transient signals that may occur before the tubes are heated to optimal operational temperature levels. Balanced models employ input transformers for balanced operation."
As can be expected from Absolare, the integrated amplifier looks absolutely stunning and luxurious.