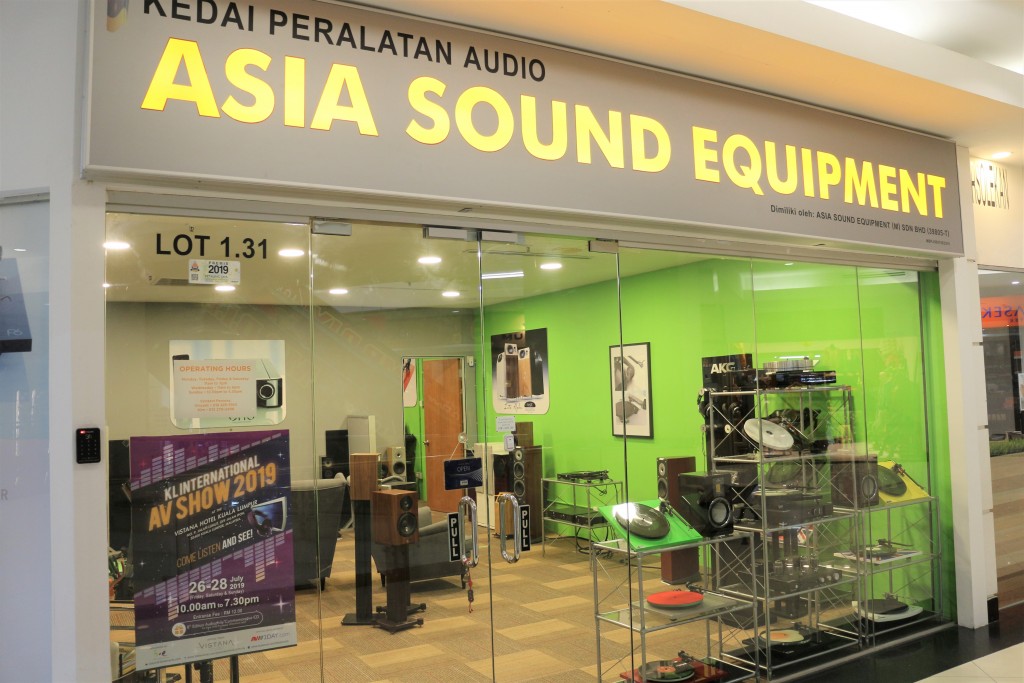 By Dick Tan
Asia Sound Equipment has recently moved to a new and much larger showroom in Amcorp Mall.
The new showroom which is a spit throw away is now large enough to house two sound rooms, catering to all levels of audio equipment.
As most of you may know Asia Sound Equipment has been in the audio business for a little more than a quarter  of century and brings to Malaysians iconic hi-fi names such as Rega, Dynavector, Neat and Rogue Audio.
Asia Sound Equipment, which is quite a regular over the years, will be participating in the coming KL International AV Show 2019 and is taking the opportunity to spread the news among the thousands of audiophiles of their move into the new showroom.
As a stroke of good luck Asia Sound Equipment has also managed to engage the services of industry veteran Vincent whose tenure in the industry includes a few years of invaluable experience interacting and advising audio enthusiasts in the 1990s soundrooms such as The Trikay Sound System, an iconic hi-fi outlet that specialised  in British audio equipment.
For more details contact Asia Sound Equipment Sdn Bhd at 03-79552091.