Go to Creative AV's room during next weekend's KL International AV Show to hear the new ELAC speakers.
Creative AV will be featuring the ELAC VELA FS 409 and the VELA BS 403 speakers in its demo system.
Both speakers have trapezoid shapes and are angled rearwards. Usage of aluminium and glass gives the speakers a classy look.
Both also feature new wave guides for the JET tweeters.
The VELA FS 409 is a floorstander with a 3½-way, bass reflex design using two 180 mm woofers featuring AS XR cones, a 150 mm cone midrange and a JET 5 tweeter.
It measures 1307 x 276 x 332 mm (H X W X D) and weighs 32.1kg. Frequency response is rated at 28 to 50,000 Hz and sensitivity is 89 dB.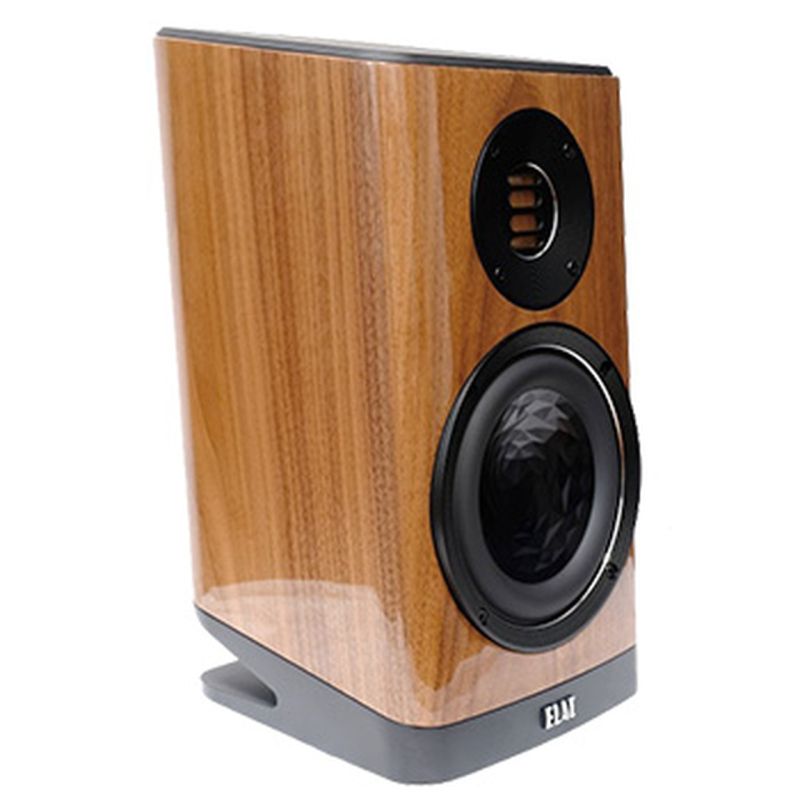 The bookshelf ELAC VELA BS 403, which is a two-way bass-reflex design, measures 362 x 191 x240 mm (H X W X D) and boasts a frequency response of 41 – 50,000 Hz. — By Lam Seng Fatt