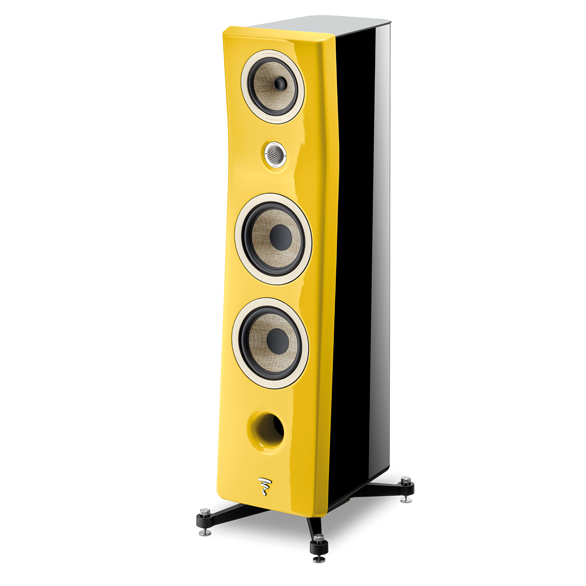 By Dick Tan
Renowned French speaker manufacturer Focal, through its Malaysian distributor, will be fielding its wide range of speaker systems at the coming KL International AV Show 2019.
Among the most up-to-date Focal to be featured in the show, according to Kenny Sea of WKH Distribution, are the new Focal Kanta Nᵒ3 speakers, a three-way model and a reference product for the Kanta line.
A product of at least three years of research, the Kanta Nᵒ3 is said to be a superb marriage of the latest generation of Beryllium tweeter technology known as IAL3 and the company's proprietary FLAX which enables it to optimise performance on its midrange and bass speaker driver units.
According to Focal the result is a greatly detailed sound brimming with warmth and musicality. Focal also points out that while the Kanta Nᵒ3 is much about sonic performance it is also a state-of-the-art design with its bold, resolutely modern and bewitching cabinet design which include up to eight front panel layers finished in either gloss or matt.
Measuring 1,280 x 386 x 520 mm, the Kanta Nᵒ3 weighs a hernia-inducing 46kg and features two 21cm Flax bass drivers, one 16.5cm Flax midrange and a 27mm IAL3 Beryllium tweeter.
In spite of its bulk, the Kanta Nᵒ3 is of above average sensitivity at 91db and is able to produce a bass extension up to 26 hertz.
To audition the Focal range of audio products, proceed to MR5A, Level 1, Vistana Hotel, on July 26-28.
For further details contact Kenny Sea of WKH Distribution Sdn Bhd at 019 3395186.