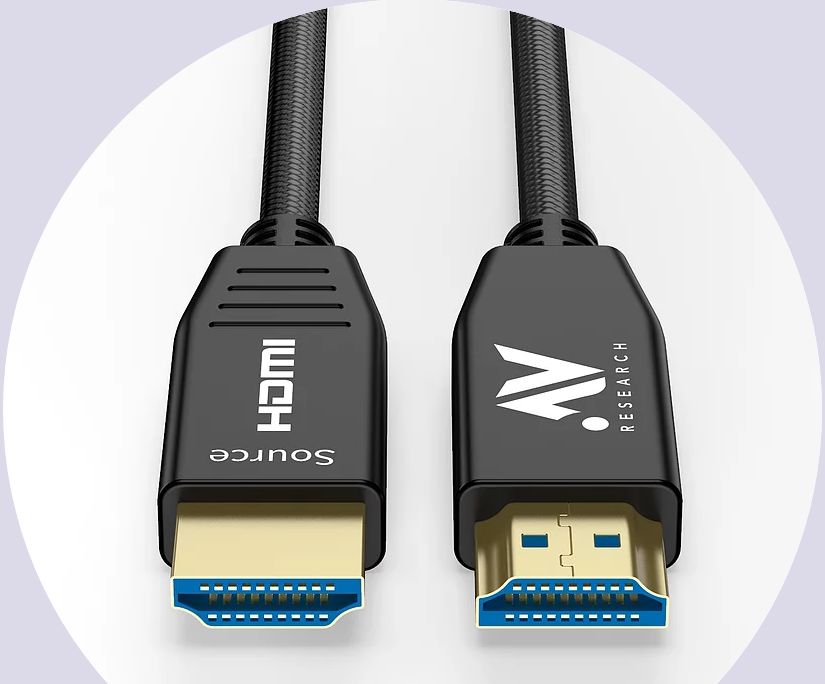 By Lam Seng Fatt
Klingen & Erlesen Sdn Bhd, which distributes JVC projectors in Malaysia, will be introducing its optical HDMI 4K cables under its house brand AV Research at the KL International AV Show to be held at the end of this month.
Steven Woo of Klingen & Erlesen said these AV Research optical cables can handle 4K signals up to 50 meters in length. He said his company has tested the cables to ensure that they can transmit 4K data up to that length. The HDMI  cable company's website claims that it has  tested the cable up to 150 meters in length without signal loss.
From the company's website (www.avresearch.net):
German Design – We use incredible design backbone from Europe for the structure of our product.
Exclusivity – Cable is only sold through our Resellers with extensive knowledge of our product and visual industry.
Service – We provide full coverage on warranty to ensure our product quality has no compromise.
Steven Woo disclosed that the retail prices are: 10 meters – SRP RM999, 15 meters – SRP RM1,099, 20 meters – SRP RM1,299, 30 meters – SRP RM1,499 and 50 meters – SRP RM1,899.
During the KL International AV Show, the AV Research optical HDMI 4K cables will be used exclusively in the demo rooms of Sound Fusion (see http://av2day.com/2019/05/kliavs-2019-sound-fusion-to-have-six-rooms/)
For more details, call Klingen & Erlesen Sdn Bhd, Steven Woo: at 012-3555937