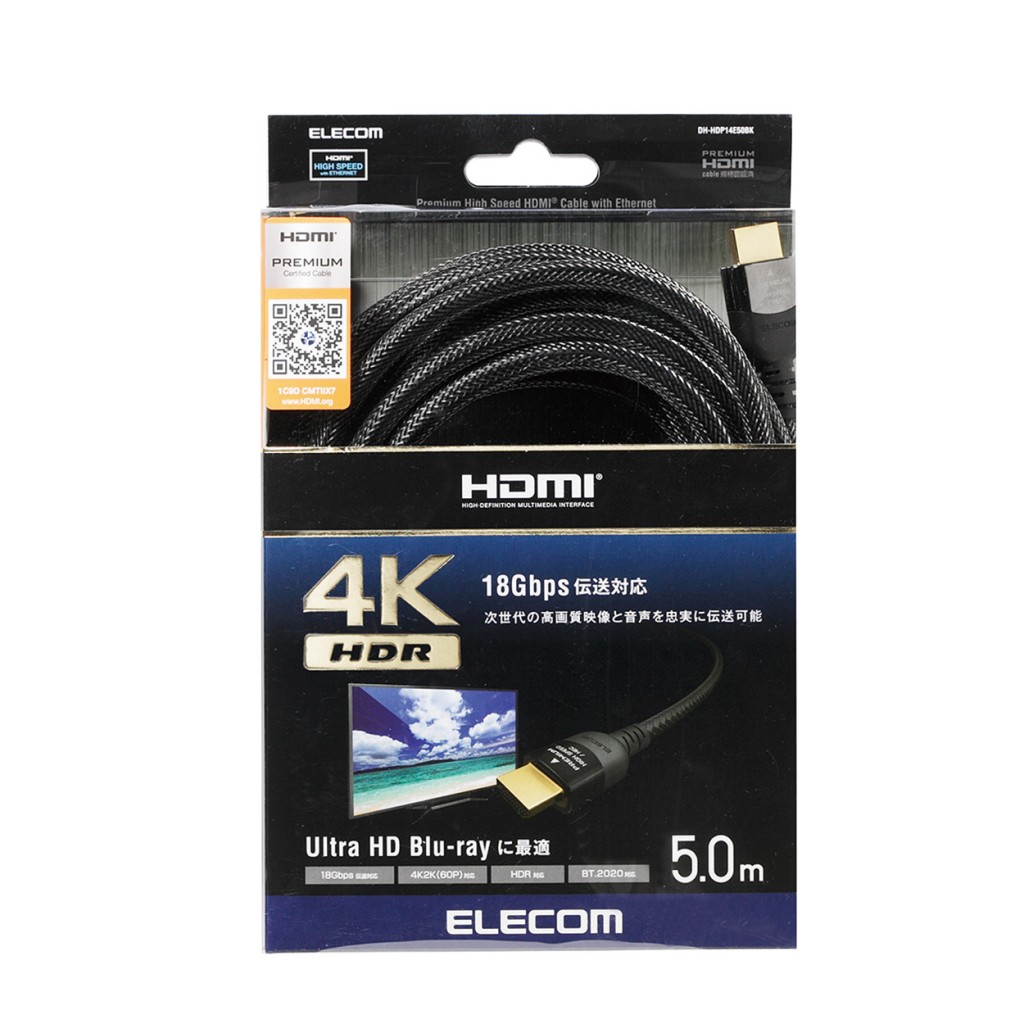 By Lam Seng Fatt
Klingen & Erlesen, which will debut its own range of optical 4K HDMI cables under the AV Research brand (see previous post), will also be launching the Elecom range of HDMI cables at the coming KL International AV Show.
Elecom cables have undergone the Premium HDMI certification programme and are allowed to have the 'Premium Certified Cable' label on its products.
These cables are able to support the full 18Gbps bandwidth from the HDMI 2.0b specifications plus an EMI test to ensure they minimize interference with wireless signals. They can handle 4K/UltraHD data streams.
Steven Woo of Klingen & Erlesen said the Elecom Premium HDMI cables are available in various lengths such as 1 meter, 2 meters, 3 meters and 5 meters.
Elecom Co Ltd manufactures and supplies peripherals, I/O devices, and PC accessories worldwide. The company offers mouse pads, mice and keyboards. It also provides tablet PCs and smart phones; health care products, such as body composition scales and electric therapy equipment; network products, including wireless LAN routers; a cloud service and an installation service for wireless LAN access points; and game consoles, memory products, furniture, storage products, consumable goods, digital cameras, music distribution devices, on-board equipment, and accessories.
The company was founded in 1986 and is headquartered in Osaka, Japan.