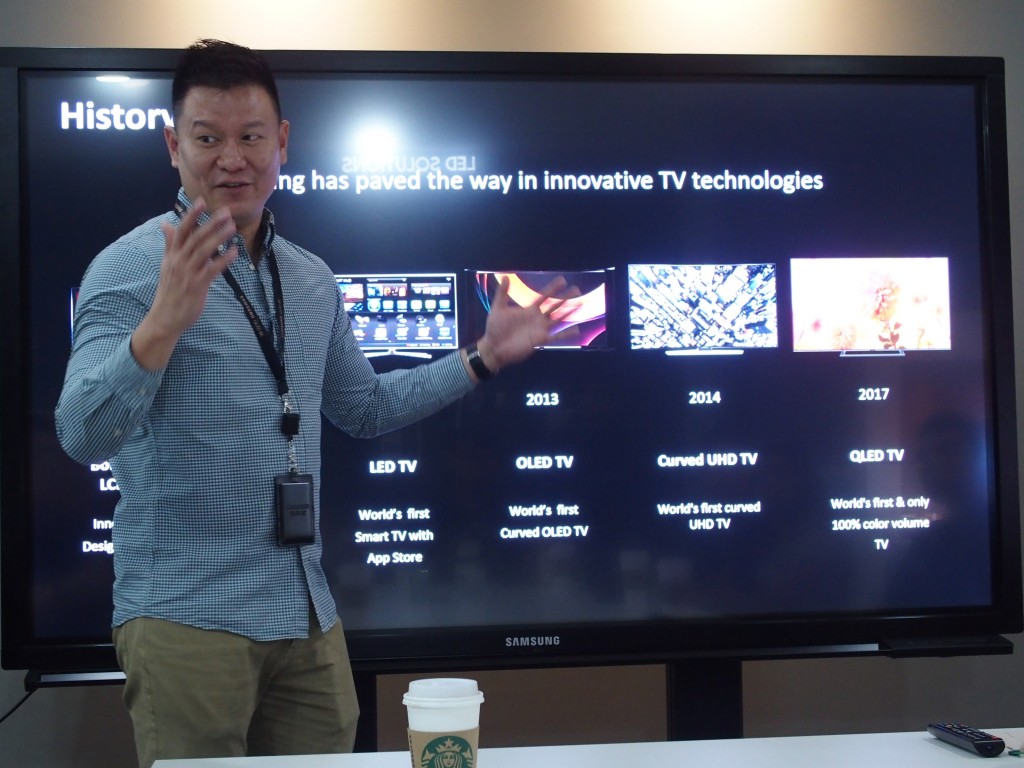 By Lam Seng Fatt
In a briefing last Friday at the Samsung Malaysia Electronics office in Eco City, Kuala Lumpur, several  web portal writers were shown the various features of the new Samsung 8K QLED TVs.
Aesthetically, the 2019 range has retained and enhanced the Magic Screen mode, which surely went down well with the wives of the TV owners and interior decorators, and added an Invisible Connection, which is just one cable containing the data and power lines encased in a transparent jacket with the aim of reducing cable clutter. It has also introduced a No Gap Wallmount, which comes free with the TV.
But what is perhaps more important is the fact that the QLED TV is quite resistant to burn-in issues. For those who desire colour quality, the 8K TV displays 100% of the DC1-P3 colour space and HDR10+ dynamic range. And for gamers, the TV offers a frame rate up to 120Hz, which means you will not feel dizzy after playing a game. It also offers an ultra-low input lag time of 15.4ms.
To solve the problem of lack of native 8K content, the Samsung TV uses a Quantum 8K Processor to upscale everything you play – from Standard Definition to 4K Ultra HD – to 8K. All 8K content will be played natively and to show that, Samsung Malaysia Electronics Head of AV TV, Consumer Electronics, Vincent Lee, played a short 8K clip that he found on YouTube.
And to make things more exciting, he got the TV to search for that particular 8K video using voice commands on the remote control via the built-in app called Bixby Voice Assistant. Among the other Smart TV features are built-in access to Apple TV and Airplay 2. The TV also works with Alexa and Google Assistant.
Later, the Harman Kardon Q series soundbar and subwoofer were utilised in a demo session in a movie room where clips from Avengers and other popular movies were screened.
Samsung's 8K Q900R series for 2019 ranges from 65-inch to 98-inch in size.
Comparison of SD, Full HD and UHD upscaled images on 4K TV (left) and 8K TV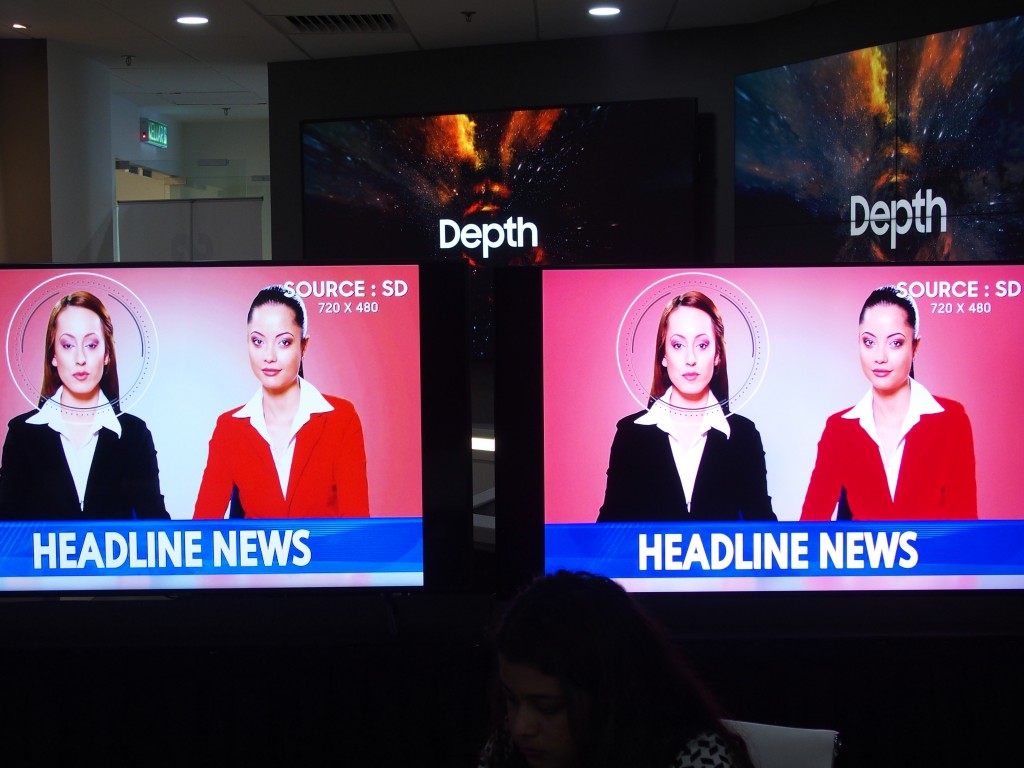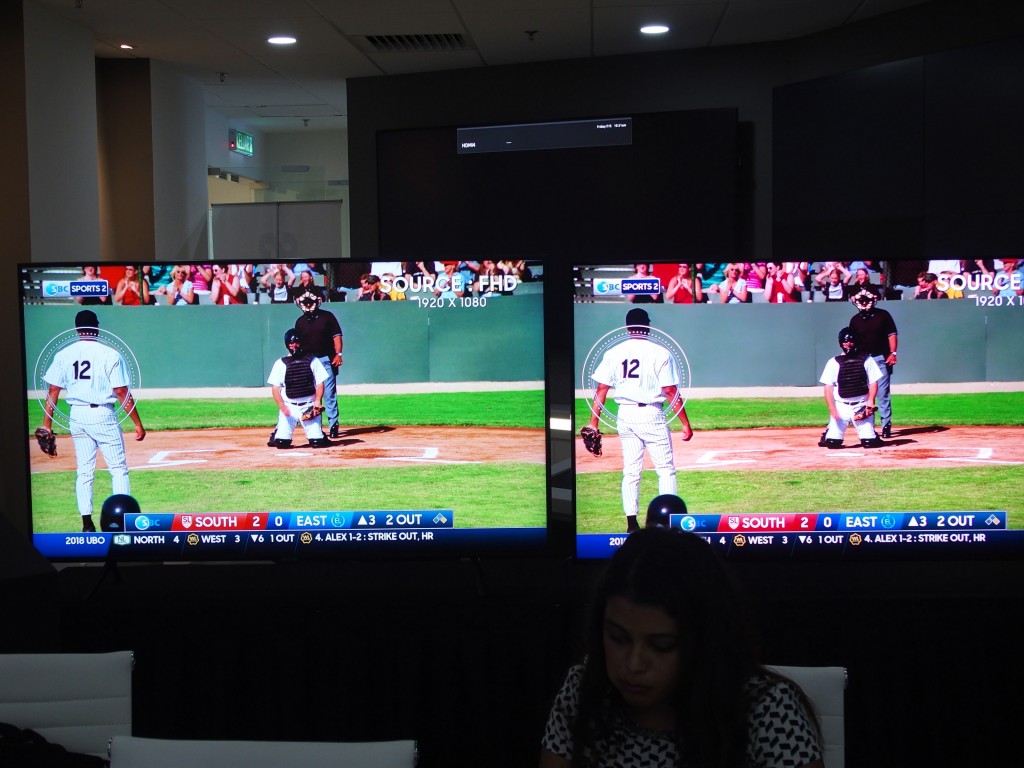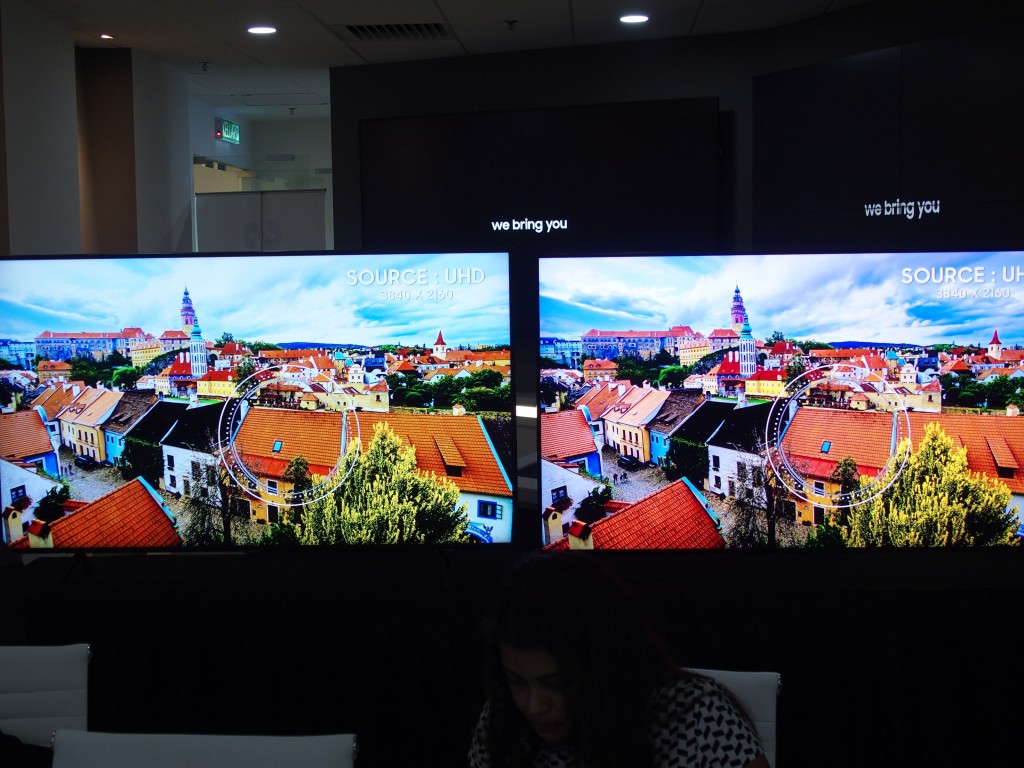 Native 8K video on 8K TV