Pushing Above the Competition
by Venoth Nair
To usher in the new age of AV which currently revels with the birth of new visual formats such as HDR and Dolby Vision, the surround component has also been given a new flavour with the introduction of Dolby Atmos. Atmos which is an object-based surround format extends the periphery of surround sound by adding overhead channels to mix. These overhead channels introduce a sensational feeling of being in the thick of it, especially during epic sequences in blockbuster movies.
Samsung which is looking to provide an audio experience to compliment the amazing visuals achieved by its 2019 QLED range, has launched a new Q-Series Premium soundbar range which will equal the flagship display series perfectly both in performance and looks. These brand new soundbars have been further enhanced thanks to a healthy injection of performance by the recently acquired Harman Kardon (now under the Samsung house). Harman Kardon with its long history in home theatre and specialised knowhow on sound was instrumental in helping to push these toys into overdrive.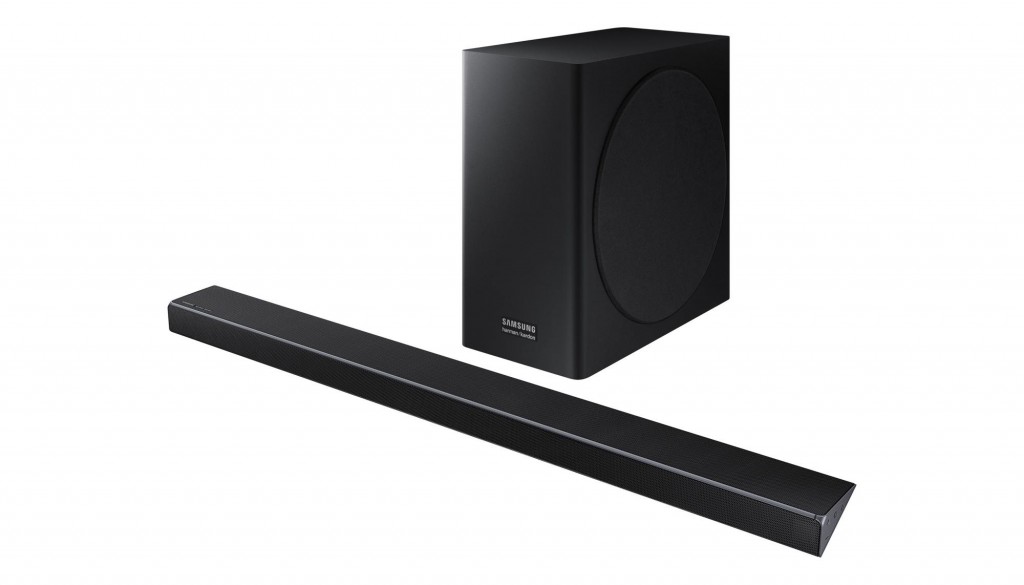 Samsung Malaysia sent me a pair of these new sets to try out and share what I think about these new kids on the block. The two on the test bed is the mid ranged Q70R which is a 3.1.2 configuration and the range topping Q90R which is a full flight 7.1.4 system. Both these systems come equipped to handle Dolby Atmos and represent the pinnacle of soundbar technology from the Korean giant.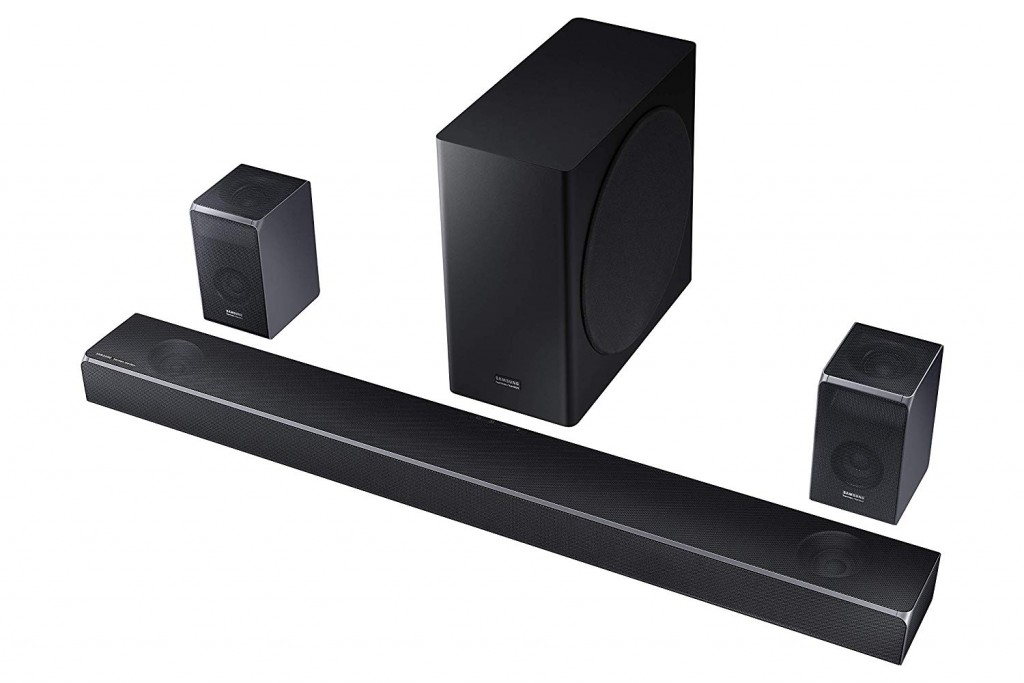 The Q70R at first glance looked somewhat familiar and after a little digging, I was able to discover why. This is because the Q70R has an almost one to one build with the N650 soundbar from Samsung which I reviewed not too long ago. So, what's different you ask about this doppelganger over the original? Well plenty honestly. Starting off with what can be seen, the Q70R though exactly the same with the soundbar unit and remote, has a completely new subwoofer. A big one at that.
Switching over now to the big boy of the two, the Q90R is not your typical soundbar as it comes (included in the box) with surround speakers. Before we get into the surround channels, lets look at the soundbar unit itself.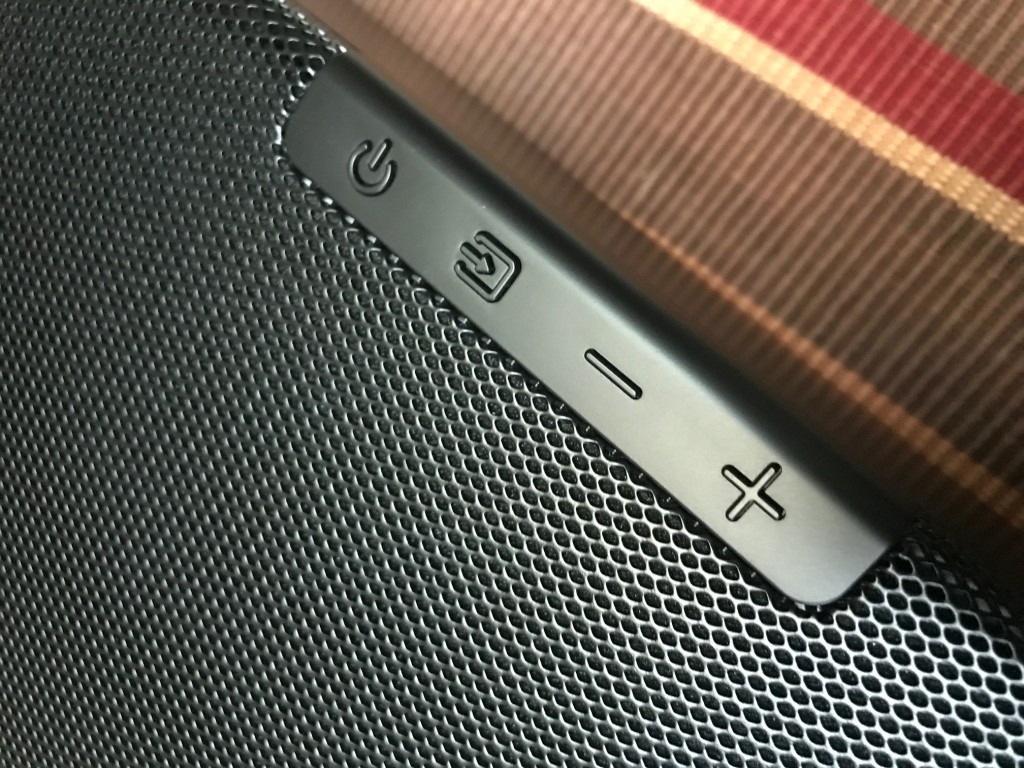 Weighing in at a titanic 8.8 kg, the soundbar houses an array of drivers which are clustered together to function as various channels. This behemoth has all 3 front channels, 2 side channels as well as 2 up firing Atmos channels for a grand total of 7 discreet channels on the main soundbar. Then there is the new and improved subwoofer which is interestingly the exact same unit as that used with the Q70R soundbar. Finally, we have the two individual surround speakers which are connected wirelessly although still require a power cable connected in order to function, a necessary evil. Something worth mentioning is the rear speakers support 2 channels on each unit, as each speaker comes with both a front firing driver and up firing Atmos driver bringing the grand total of channels employed by the Q90R to a whopping 11!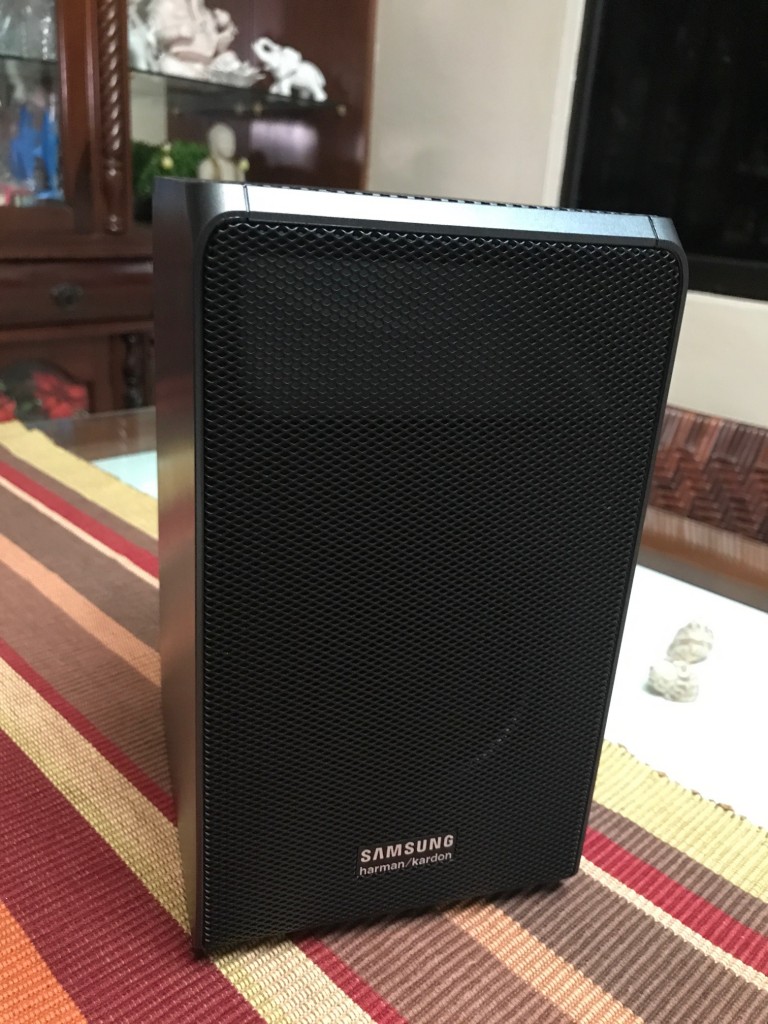 Starting out with regular HD tv broadcast, both units prove to deliver a balanced and rather powerful performance. The soundbar is able to render the audio output well with clear audible voice and crisp clean edges. There is plenty of headroom with both these soundbars, so SPL addicts need not worry. There are 4 sound modes available, designed to adjust the system to fit the specific needs. There is standard mode which keeps the system operating in a straight firing stereo configuration. Game mode and surround mode, which as the names suggest are meant to improve these experience during these applications. Lastly and probably the most commonly used more will be the adaptive mode which constantly adjusts the vocal range to ensure clarity of voices at any volume level.
The larger more powerful 8 inch subwoofer also takes a significant load of the rest of the drivers, enabling them to perform their duties excellently. There is also plenty of midrange which on many soundbars tend to be lost in translation. Switching to music, and the limitation of the drivers does leak through a little bit, but comparative to most soundbars available in the market, there is few that can do it flawlessly. There is an abundance of clarity and a rather exciting nature to the sound which is fine for everyday listening.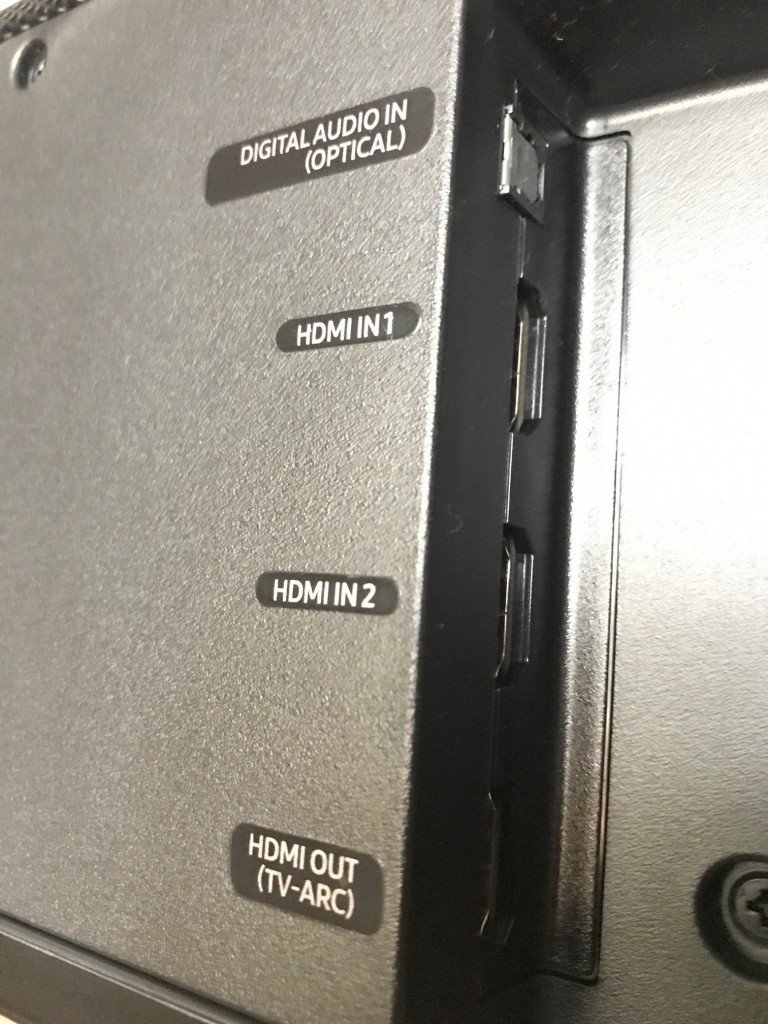 Moving on to movies, these soundbars create an amazing sense of space and atmosphere. The Atmos channels shine, especially on the Q90R adding a third dimension to the audio experience. A scene like that from Blade Runner where the Spinner (the flying cars) cruises through the densely packed city centre is audibly as large as it looks, engulfing you in sound. The subwoofer digs in deep and punches hard, never once sounding limp or bloated. I'm also impressed by the speed and tautness of the subwoofer which doesn't tap out when the challenge looms hard. These improvements ensure that the system is able to keep up with the demands of an Atmos movie.
Overall both systems are great but their performance and build differences make them tailor made for two different types of rooms and systems. At RM 3,399.00 the Q70R with its simpler design is perfect for small to medium sized rooms and would sit well under a 50 to 60 inch television. The Q90R alternatively suits large rooms or even a stylish dedicated cinema room if you so wish. TV's exceeding 60 inch even up to an epic 98 inches will have no issues paired with the Q90R which is priced at RM 6,499.00.