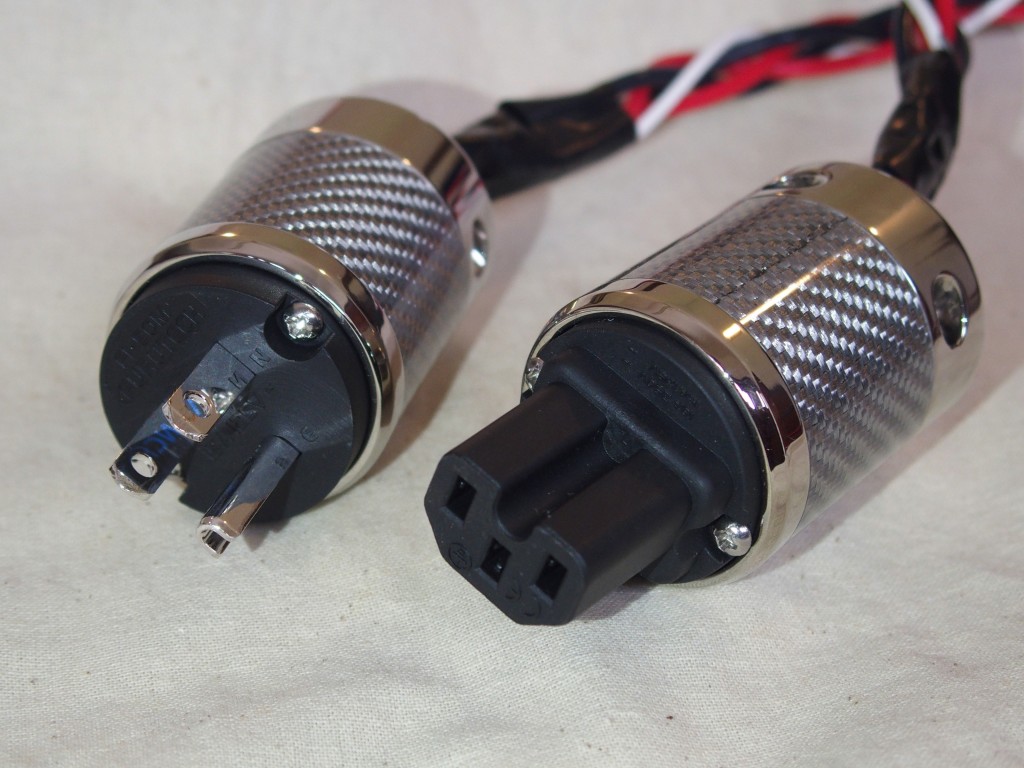 By Lam Seng Fatt
From the outset, I must say that I hate doing reviews after which I end up being the proud but poorer owner of the components reviewed. This is such a review.
I have been using the Furutech FI-11M (G) and FI-11 N1 (G) US plug and IEC power connector for many years terminated to a DIY power cable comprising four wires braided in a round braid with a ground wire coiling around the braid. I bought the cables from hificollective.co.uk many years ago and they are silver-plated high-purity copper wires with Teflon dielectric.
So when I was given the Furutech FI-50 NCF (R) and the FI-50M NCF (R) for review, I made another cable using the same wires that I found in the cupboard. These were of the same length and braided the same way. So it was an apple to apple comparison with the only difference being Furutech connectors of different types.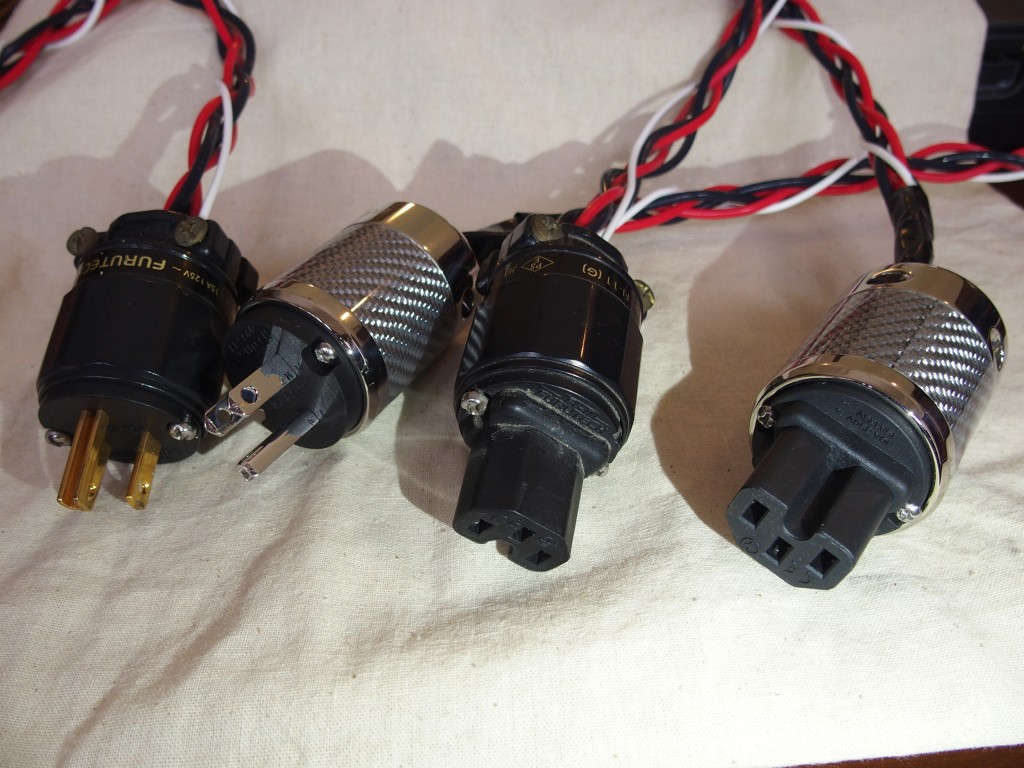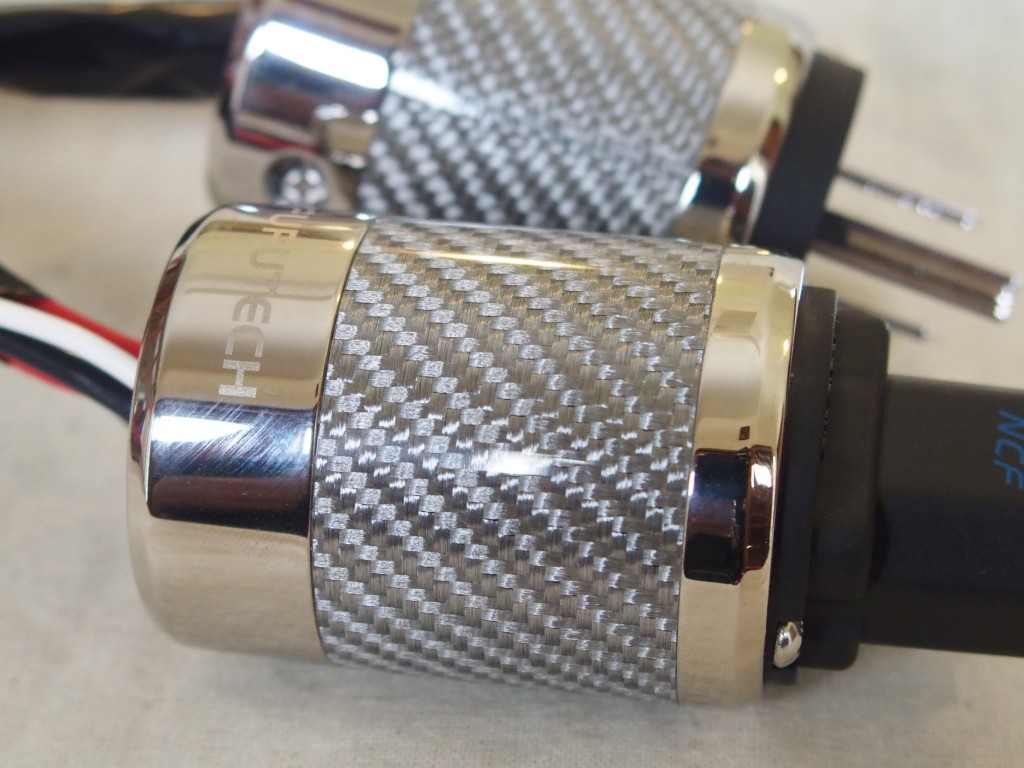 The Furutech FI-11M (G) and FI-11 N1 (G) are excellent connectors and are as good as, if not better than, those made by Oyaide. I still have an Oyaide Tunami power cord, so I can compare the build quality. Sonically, these mid-range Furutech connectors also performed very well.
However, when I compared the cable with the Furutech FI-11M (G) and FI-11 N1 (G) connectors with the cable with the Furutech FI-50 NCF connectors, there was a huge night and day difference. Both power cords were plugged into an MIT Z-Strip power conditioner. The FI-50 NCF connectors and cable sounded better and more stable after about 50 hours of burning in.
The difference is so great that I now feel power connectors can be considered to be a component. This is because the improvements in sound quality offered by FI-50 NCF connectors reminded me of the improvements I heard when I reviewed a high-end pair of interconnects that cost RM16,000. In other words, the FI-50 NCF connectors can improve sound quality to the same degree as a top-end pair of interconnects can.
The improvements in sound quality were a lower noise floor, better outlining of images, better separation, wider and deeper soundstage, more details from acoustic instruments, more colour in the decay of music and an overall richer sound.
The trouble with hearing such improvements is that you will find it hard to live with anything less. Since it is cheaper to buy these FI-50 connectors than to pick up a high-end pair of interconnects, it is wiser to just close your eyes and whip out your credit card.
Just what is so special about these FI-50 NCF connectors? According to the Furutech website: "NCF features a special crystalline material that has two 'active' properties. First, it generates negative ions that eliminate static. Second, it converts thermal energy into far infrared. Furutech combines this remarkable material with nano-sized ceramic particles and carbon powder for their additional 'piezoelectric effect' damping properties. The resulting Nano Crystal² Formula is the ultimate electrical and mechanical damping material.
"Piezoelectric effects are the key. Furutech's breakthrough in design and materials is based on employing nano-sized polycrystalline ferroelectric ceramic particles exhibiting electro-generative properties; mechanical pressure creates an electrical charge forming a bridge between electrical and mechanical oscillation.
"Carbon powder exhibits thermal-conductive characteristics that interact with the charged ferro-ceramic particles converting their energy into heat that's conducted away and released from the surface of the connector body!
"These carefully chosen and tested 'active' materials mechanically and electrically damp connectors, receptacles and other products as they 'interconvert' thermal, mechanical, and electrical energy for the finest signal imaginable."
Furutech's connectors also undergo a two-stage cryogenic and demagnetization process. Furutech also uses its proprietary Floating Field Damper which works by star grounding the metal parts in which floating magnetic fields are induced by current flow.
I tried the cable with the FI-50 NCF connectors on the Bryston 4B SST power amp (compared with the similar cable with Furutech FI-11 (G) connectors), the Wyred4Sound DAC2 (DH Labs Power Plus power cord) and the Lamm LL2 Deluxe preamp (KLEI gPOWER3 power cord ). I found that in my system, the sonic improvements were most discernible when the NCF connectors were plugged into the power amp and preamp.
The Furutech FI-50 NCF power connectors cost RM1,790 per piece. They are available from Creative AV. Please call Alex at 012-3023330 for more details.