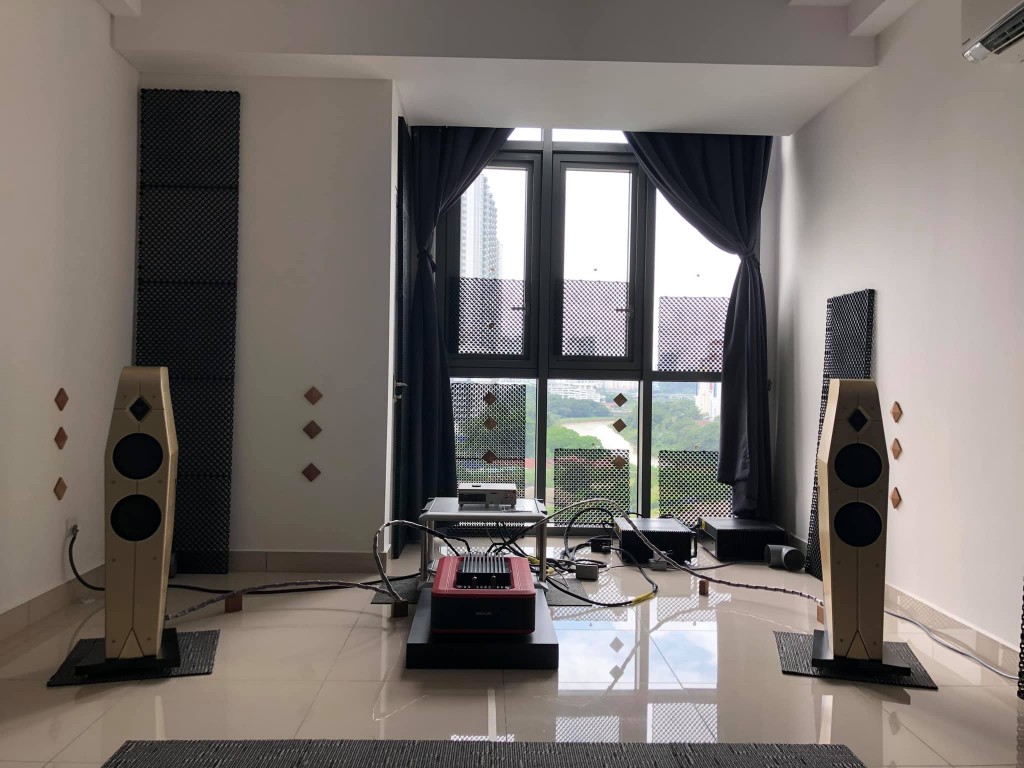 By Lam Seng Fatt
YL Audio has just launched its second demo room specially for the Taiwan-made Lawrence Audio speakers. YL Audio already has a demo room somewhere in Subang Jaya which features the Kronos turntable, Kronos phono preamp, Absolare monoblock amps and the Ocean Five speakers.
The new demo room is in a unit in Vivo SOHO Suites on Jalan Klang Lama, Kuala Lumpur.
Owner of YL Audio, James Chin, said the system on demo there comprises a Nagra CD player, an Absolare integrated amp and a pair of Lawrence Dove speakers. Cables are from Echole.
James said the new demo room is in Kuala Lumpur and will be more convenient for audiophiles in the city to head there to audition the system.
Listening sessions will be by appointment only. Those interested in checking out the system can contact James Chin at 012-3712699.