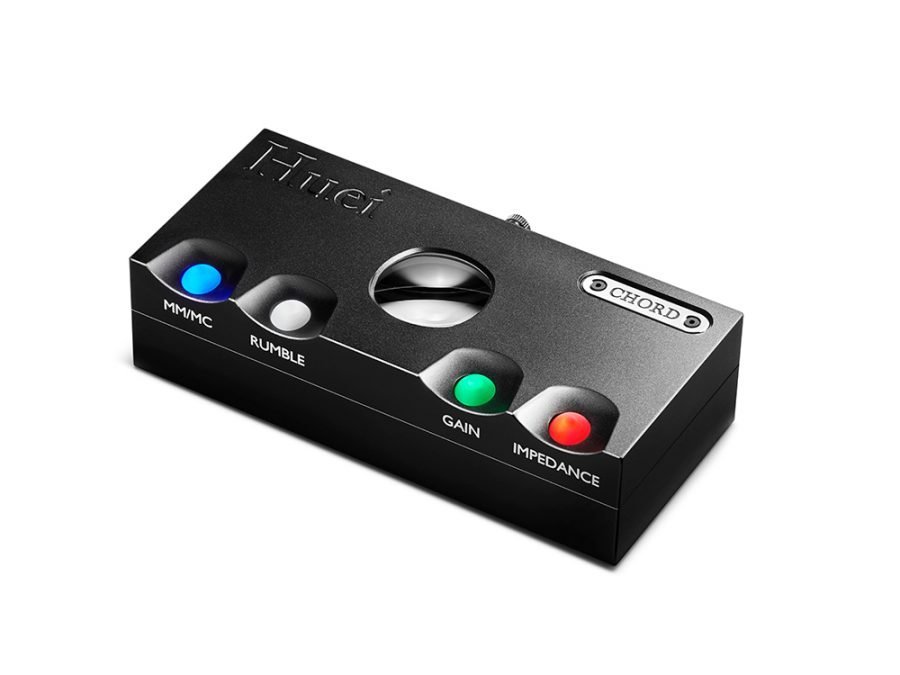 Chord Electronics has a new phono preamp in the market. Called Huei, the phono preamp is styled just like a larger Mojo with coloured spherical controls.
The Huei, which is a step below the flagship Symphonic phono preamp, was unveiled at the Munich High End show in May and it has just hit the British market priced at £990 and it is just a question of time as to when it will be brought into Malaysia by Centre Circle Audio.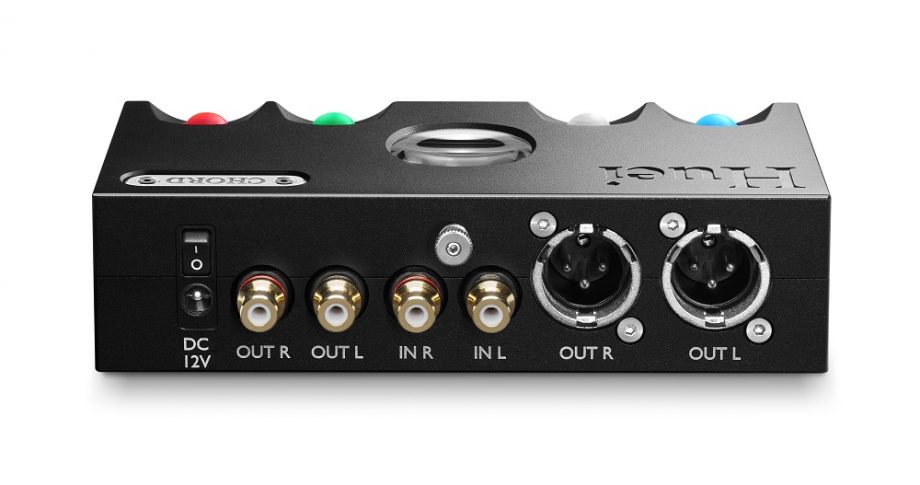 From the Chord Electronics website: "Benefiting from both Moving Magnet and Moving Coil functionality, Huei offers compatibility with a huge range of cartridges thanks to comprehensive gain and impedance-matching options; Huei's high- and low-gain switching settings are easily accessible via front-panel controls, introducing welcome flexibility.
"Huei's advanced design offers (for the first time in a Chord Electronics phono preamp) ultra-low-noise microprocessor control of its main features, including a convenient memory function. With multiple options for impedance-matching, seven-stage switchable gain and a switchable rumble filter, Huei's design offers comprehensive compatibility.
"Precision-machined from solid aircraft-grade aluminium billet, Huei has a similar form factor to the company's Qutest DAC and also offers a top-mounted viewing window into the illuminated electronics within. The design also shares the same polychromatic control spheres the company has become known for in its digital products. The illuminated front-panel spheres offer direct access to Huei's gain and impedance settings, selection for MM/MC cartridges and access to the on-board rumble filter."
Specifications
Input Impedance:
Moving magnet: 47kΩ
Moving coil: 30Ω – 47kΩ, 12-step user selectable
Gain Range:
Moving magnet: 25dB – 35dB, 8-step user selectable
Moving coil: 48dB – 70dB, 8-step user selectable
Input Noise:
1.1nV/Hz
Max Output Voltage RMS:
10v RMS
Equalisation Response:
RIAA Curve
Equalisation Accuracy:
+/- 0.1dB
Frequency Response:
RIAA Curve = 12Hz to 25kHz
Rumble Filter:
Rausch Slope -24dB per octave below 50Hz
Output Impedance:
520Ω (resistive)
Input Power Supply:
12v – 100v to 240v 50/60Hz PSU
Dimensions:
41mm (H) x 160mm (W), 72mm (D)