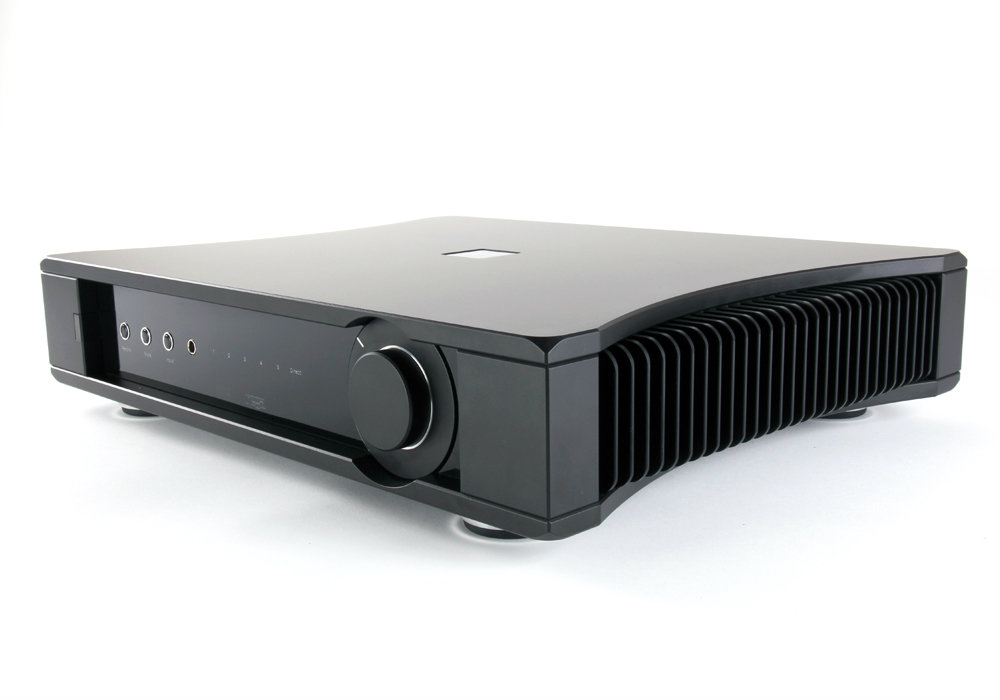 Rega has just launched the Aethos integrated amplifier which is just one level below the flagship Osiris.
The Aethos is a dual mono design which pumps out 125 watts per channel into 8 Ohms.
According to What Hi-Fi?, the Aethos was first spotted at the Bristol Hi-Fi Show back in February.
The Rega website states: "The Aethos uses a high performance combined feedback and passive volume control plus line amplifier, which was originally developed for the Elex-R.
"Improvements have been made to the volume control and line amplifier stages in the Aethos with the use of discrete FET input operational amplifiers using the Linear Systems LSK389 FET and the well-respected RK27 'Blue Velvet' potentiometer.
"The feedback and input levels are varied to set the required volume level. The level and tracking between the two channels is set by the close tolerance parts in the pre-amplifier circuit and less by the actual potentiometer itself, thus keeping the mismatch of channels due to volume control tracking irregularities to a minimum, further improving on the performance of the RK27 potentiometer.
"As well as keeping tracking irregularities to a minimum, this method also reduces noise and input overload as the control will only 'use' the required gain to amplify the signal. This form of volume control is normally only found in professional broadcast environments where accurate low noise control of levels is required.
"The power amplifier used in the Aethos is an improved higher power version of the power amplifier used in the Elicit-R and Elex-R.
"The output amplifier used in the Aethos, was born after extensive research by our engineers to develop a low source impedance emitter follower Class-A driver stage. This is based around two complementary pairs of 160w Sanken Darlington output transistors.
"The technical and sonic improvement gained by the use of low impedance drivers is well known, however, it can feature high standing currents in the driver stage when using standard transistor configurations. By combining the low impedance driver with the Sanken Darlington transistors (with their imbedded thermal bias network running at a lower standing current), this combination forms a complementary emitter follower emulating Class-A conditions with good thermal stability and lower standing currents in the driver stage.
"Due to the nature of the Rega power amplifier circuit we are able to run two complete output stages in parallel, this includes the output transistors, bias network and pre diver transistor this is instead of paralleling just the output transistors as normally found. This ensures the 125 watt output is achieved with complete ease."
The Rega Aethos is priced at £2,999. – By Lam Seng Fatt