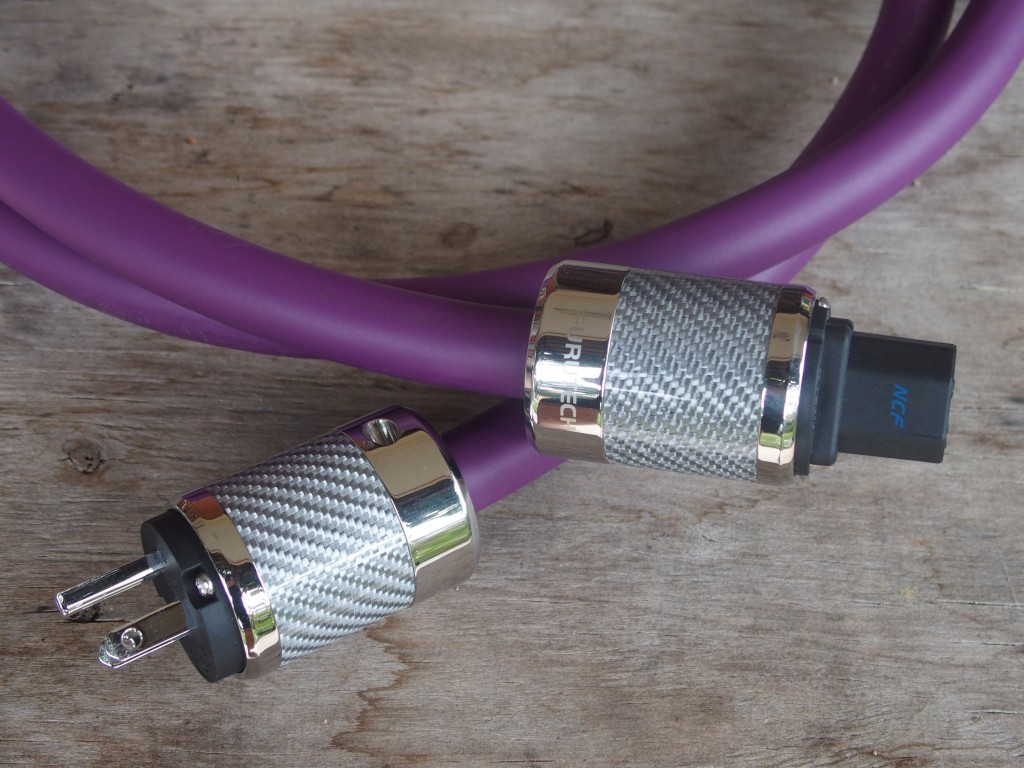 By Lam Seng Fatt
"What exactly is neutral?" That question popped up in my mind when I reviewed the Furutech DPS-4.1 because it had a sonic signature that was different than what I was used to hearing with my own power cable using silver-plated high-purity copper with the Furutech FI-50 NCF plugs.
In comparison, my power cable sounded brighter which resulted in a more detailed sound, but it was also leaner, but more transparent. However, the Furutech DPS-4.1 revealed a slight 'glare' to the sound created by my power cable. So it was at that point in time that I felt my power cable was not neutral enough and I made another one using Duelund 12AWG tin-plated copper wires. Duelund's wires have taken the market by storm with their beautiful tone and pure neutrality in sonic signature. Duelund's capacitors, resistors and inductors are famous for being able to 'disappear' and add no flavour at all to the sound of components.
In comparison with the Duelund cable, the Furutech maintained its smooth, warm and beguiling character while the Duelund sounded, well, quite neutral. After that comparison, I encountered a problem – it was deciding which was the 'correct' sound? The smooth, warm and beguiling sound of the Furutech or the characterless nature of the Duelund?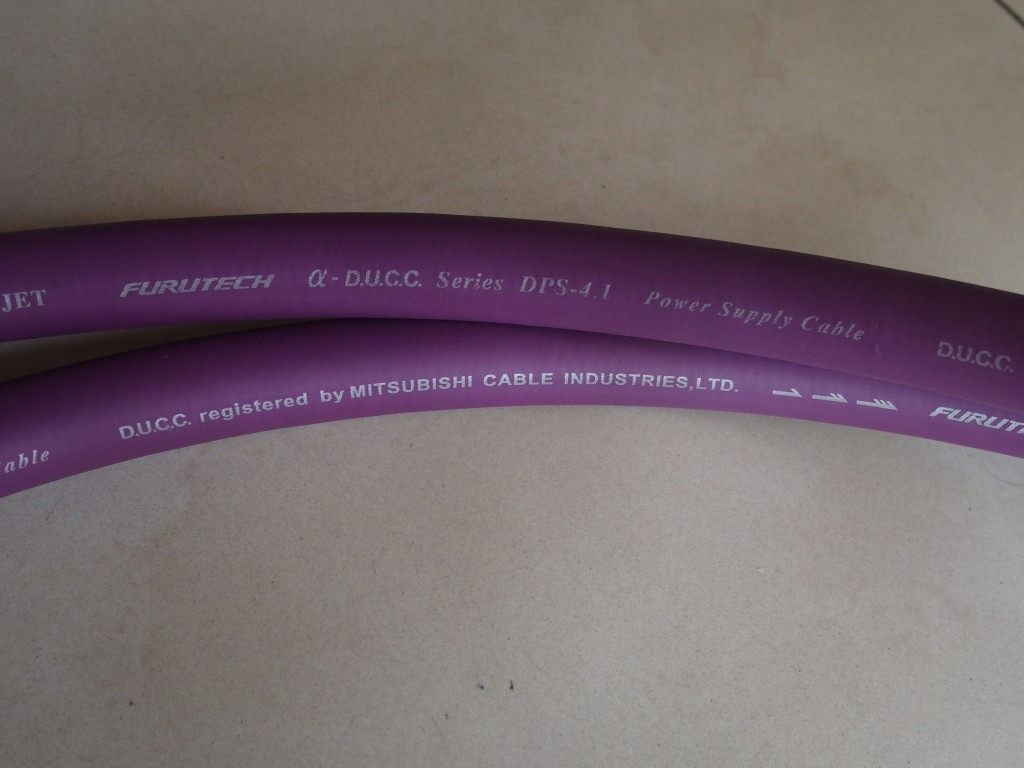 I decided to use headphones to investigate further. I connected the van den Hul Digi-Coupler coax cable to the Chord Hugo headphone amp/DAC which is battery powered and therefore will not be affected by different sonic signatures of power cables. I used two headphones – the Sennheiser HD 600 and the Audio Technica ATH-M50x, which is popularly used by studio personnel for recording and mastering.
The Sennheiser sounded like the Furutech while the Audio Technica sounded like the Duelund. I decided to go with the Audio Technica sonic signature and use that as the 'neutral' point of reference since these headphones are used by studio professionals for recording  and monitoring purposes.
The sonic signature of the Furutech cable reminded me of the Skogrand Wagner (see http://av2day.com/2018/06/skogrand-power-cable-alluring-and-lush-midrange/) except that its midrange is not as dense as the Skogrand and its treble is not rolled off. The Furutech had the tendency to add body to acoustic instruments like guitars and acoustic double bass. Vocals also benefited from the body that the Furutech could add and this was more apparent with female voices.
Be warned…because if you listen to the sound of the Furutech DPS-4.1 power cable for too long, you may become too mesmerised by its beguiling nature and fall into the trap of parting with your money.
Furutech DPS-4.1 uses copper made by Mitsubishi Cable Industries, which is apparently also used by Oyaide and Acrolink in their power cables.
From Furutech's website: "Furutech's α (Alpha) OCC‐DUCC is one of a select few of conductors that Furutech engineers have found to excel in sound reproduction. α (Alpha) OCC –DUCC is constructed using a combination of DUCC Ultra Crystallized High Purity Copper and Furutech's world famous Pure Transmission α (Alpha)-OCC.
"Furutech DUCC Ultra Crystallized High Purity Copper – supplied and regulated with strict quality control by Mitsubishi Materials Industries – is one of the best conductors Furutech engineers have found for signal transmission. (MMI is the leading manufacturer of the highest-purity oxygen-free copper in the world).
"Mitsubishi process this extremely pure oxygen-free copper with new technology that optimally aligns the crystals while reducing the number of crystal-grain boundaries resulting in a tremendously efficient conductor.
"Straight OCC's benefits are its larger 'fibrous' crystals in which one dimension is longer than the other two so as to create as few crystal junctions as possible. Thus, OCC's sensitivity to directionality; one path exhibits the least resistance. Furutech's world famous Pure Transmission α-OCC is the result of further processing with the Alpha Super Cryogenic and Demagnetizing treatment.
"However, DUCC purity goes a significant step further. Mitsubishi Materials designed the new conductor to optimally align the copper crystal grain structure in addition to reducing crystal grain boundaries. As a result, DUCC is less sensitive to directionality than OCC."
This Furutech cable has many fans and there are reports of audiophiles who have loomed their systems with it. Only for the international market, the limited edition Furutech DPS-4.1 cable is sold in bulk and can be bought on a per metre basis. It costs RM2,345 per metre.
For more details, contact Alex of Creative AV at 012-3023330.