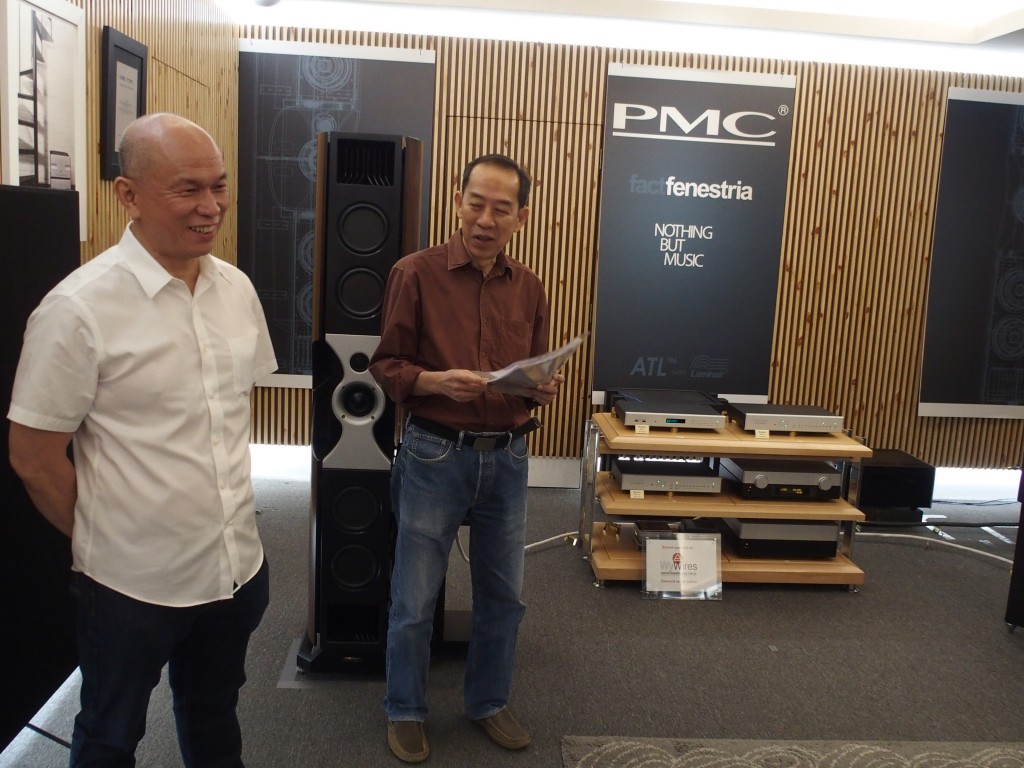 By Lam Seng Fatt
The Bryston BDA-3.14 was launched at AV Designs in Kuala Lumpur yesterday. The launch event itself was a simple affair but what the attendees wanted was to hear what the DAC-cum-streamer could do.
That was when Malaysian LS3/5A sifu Jo Ki stepped in and played several tracks first using the Bryston BDP-3 and the BDA-3 combination and then switching to the BDA-3.14 in a system comprising TAD pre and power amps and PMC speakers.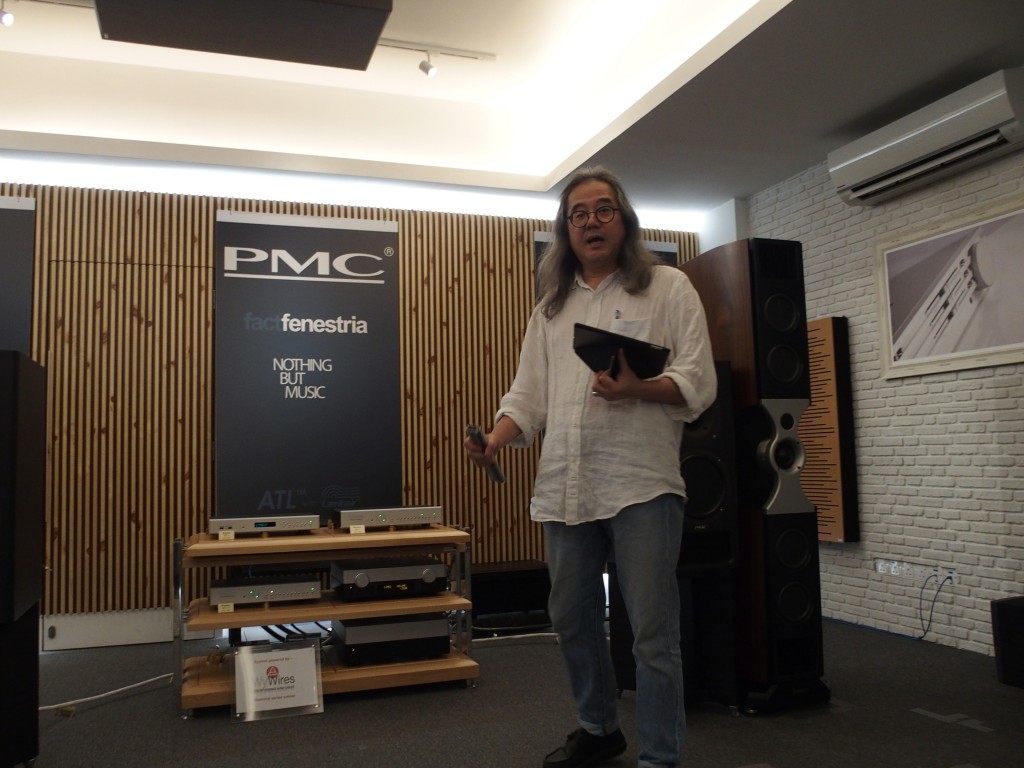 Jo Ki said there was little difference between the two sources which showed that the BDA-3.14 is great value for money.
Tony Low of AV Designs said the BDA-3.14 is priced at RM17,500 while the BDP-3 costs RM16,600 and the BDA-3 costs RM15,800. "You just have to top up RM1,700 to get the BDA-3 plus a built-in streamer," he said.
The BDA-3.14 is essentially the BDA-3 DAC with a high quality streamer internally connected with I²S and features 10 different inputs including 4 HDMI, 2 USB, AES/EBU, S/PDIF RCA, S/PDIF BNC, and Toslink. Some of these inputs offer PCM support up to 384 kHz / 32 bit and DSD support up to DSD-256.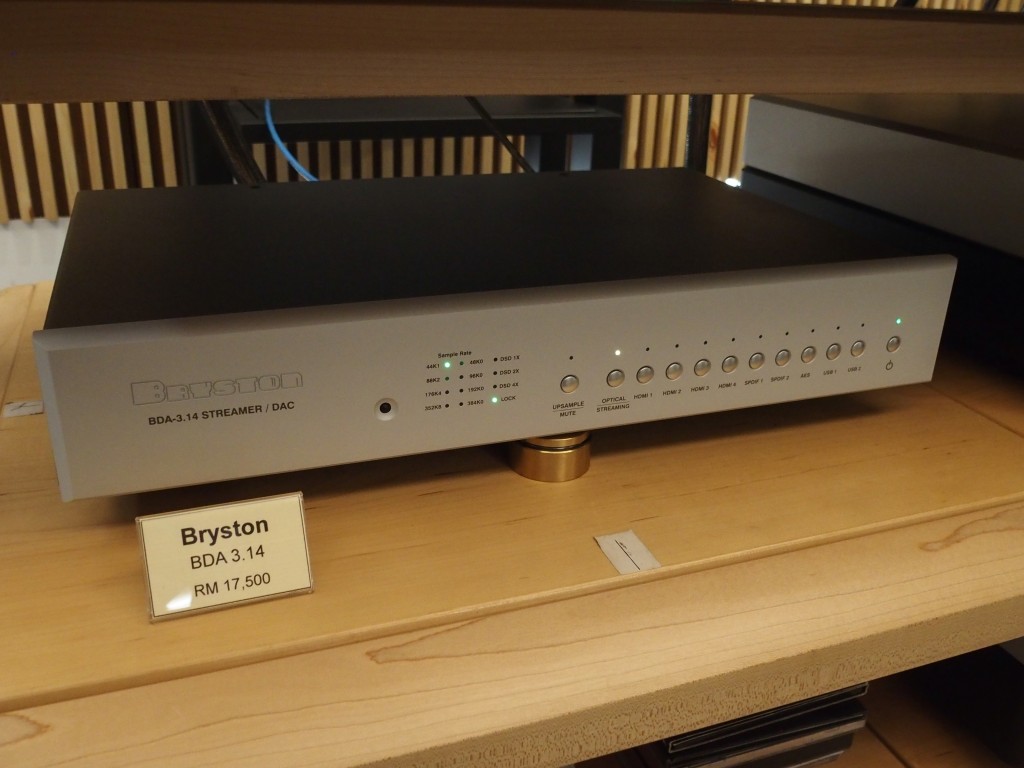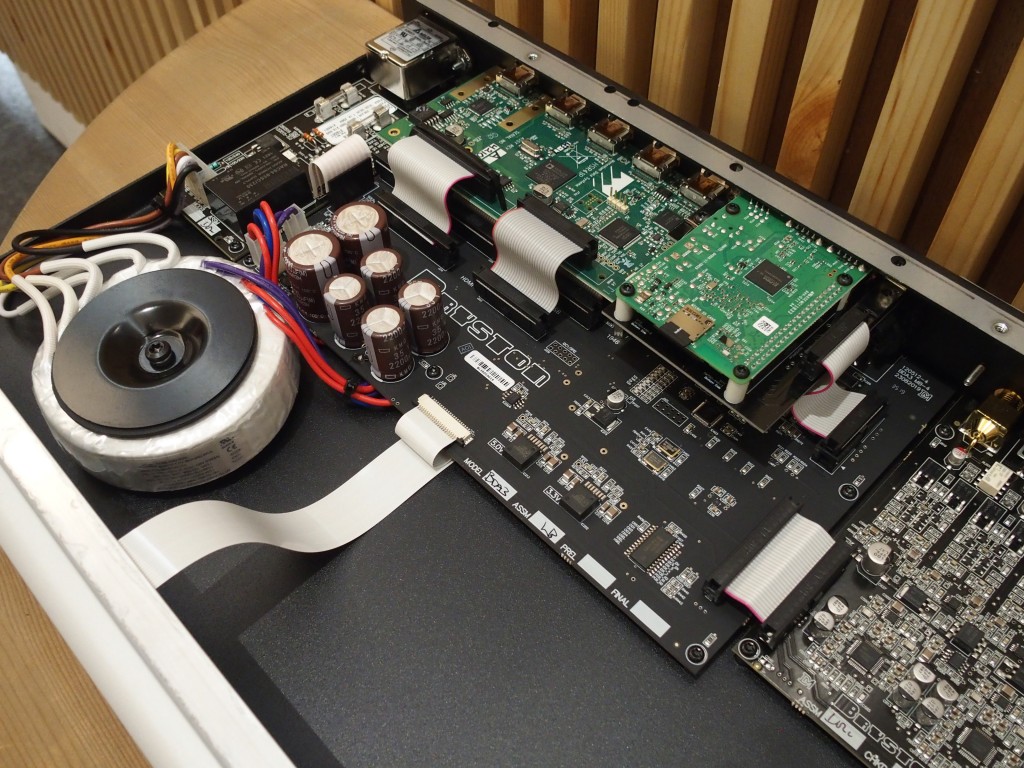 The built-in streamer features up to 192kHz / 24 bit playback and connects to Tidal, Qobuz, Roon, Internet Radio and more. Access to external hard disk drives via USB or a NAS is also available with full control via web enabled devices.
The Bryston BDA-3.14 has a Raspberry Pi incorporated in its circuitry. That's why the DAC-streamer is named BDA-3.14 since π (pi) equals 3.14.
Tony said the BDA-3.14 also has a digital volume control making it possible to connect it directly to the amplifier without having to go through a preamp.