By Lam Seng Fatt
It was only when AV Designs recently shared on Facebook something from WyWires about The Absolute Sound having chosen WyWire's Blue and Diamond series interconnect and speaker cables for its Editors' Choice 2020 Awards that I suddenly remembered that I had to post this long-overdue review.
I have been using WyWire's Platinum interconnects for the past many years (see http://av2day.com/2013/11/my-experience-with-wywires-part-i/and http://av2day.com/2013/11/my-experience-with-wywires-part-ii/) and I have been very satisfied with them.
However, James Tan of AV Designs told me that the WyWires head honcho had redesigned the Platinum recently and he said there were some improvements. I was keen to compare the old and the new Platinum interconnects.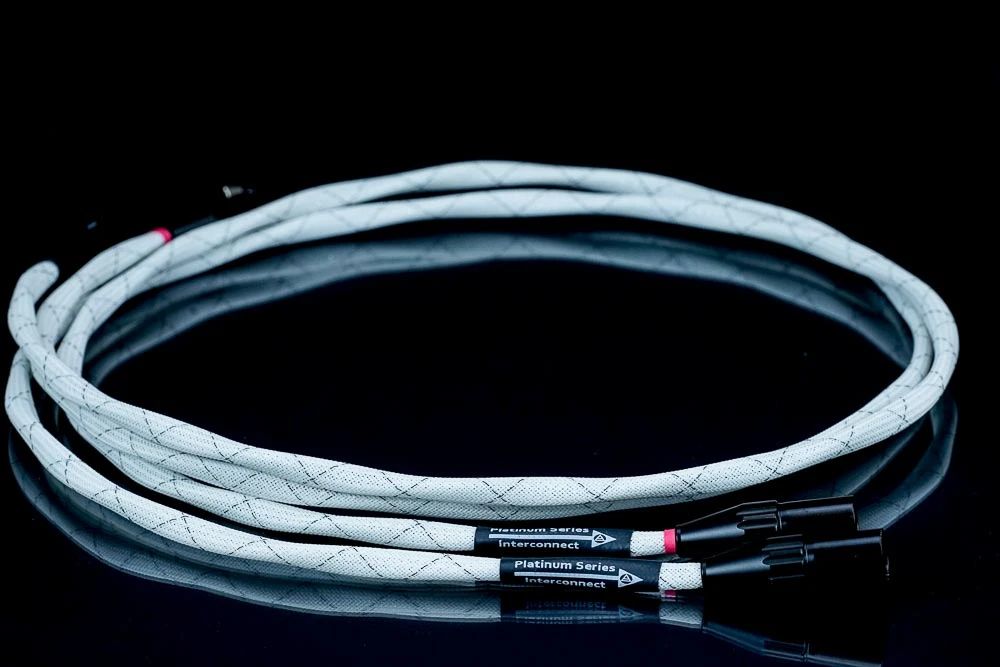 WyWires Platinum interconnects
There is no visible difference between the old and new versions of the Platinum interconnects; whatever that has been changed involve the wires and cable geometry. However, AV Designs has used Furutech RCA plugs for its interconnects for the Malaysian market. Though nothing much is known about the differences in cable design – and the company' website does not shed any light – there are differences in sound quality.
From the website: "Platinum was introduced in 2014. Platinum takes most of the elements of Silver, adding additional conductor material of varying gauges of Litz wire, to accomplish the goals of higher bandwidth and greater frequency extension – especially at the low end of the spectrum with increased dynamic range and 'slam'.  Platinum adds greater dimensional information along with more separation of instruments and performers within the soundstage. Platinum Series continues to evolve, with two iterations since launch."
The new version has a lower noise floor which results in a 'blacker' black. I could hear more details and in comparison, the old version sounded a bit rolled off in the treble. The new version had a more extended treble and also a heftier bass.
In terms of soundstage size and spaciousness, the old and new were about similar.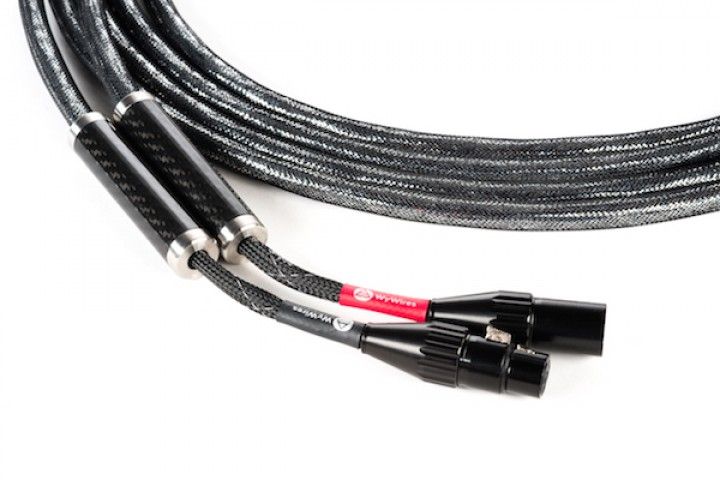 WyWires Diamond interconnects
The Diamond range is the flagship of WyWires. From the website: "Diamond is our luxury performance line of cables, designed independently of the Silver Series foundation line. Launched in 2015, Diamonds have a unique internal configuration, taking all that we have learned to create a new concept in Litz wire air dielectric design. Diamond cables contain a complex combination of different conductor and dielectric materials, optimized to provide a neutral and well-balanced tone, along with detail retrieval that goes beyond our other lines. We have achieved a superior level of transparency and dynamics for the ultimate music experience. Identified by a subtle sheen underlayer on black sheathing, with proprietary carbon fiber tubing on either end."
The carbon fibre tube is the 'secret ingredient' of the Diamond range, I opine. WyWires' website does not explain what it contains or what its function is, but I managed to google around and uncover a short interview that Alex Sventitsky, the owner and designer of WyWires, gave to Positive Feedback in 2018: "We redesigned our Litz wire formula and added additional conductor groups for the Diamond series. These new interconnect cables have 6 discrete Litz wire bundles of varying strand thicknesses and strands counts.
"We have retained our air dielectric design to maintain our characteristically low capacitance along with reduced inductance compared to the Platinum series.
"The Diamond series adds upgraded shielding along with a proprietary graphene/carbon composite material housed inside of carbon fiber tubes. This method of EMI absorption and dissipation yields a 17dB attenuation of noise within the audio band.
"The result is a dead quiet cable that allows all the music signal to come through unscathed. Customers report extraordinary resolution, detail, micro/macro dynamics and precise stereo imaging with uncanny air and space around every performer and instrument. Overall the presentation with our Diamond series cables is engaging, lively, and most important, your music is easy to listen to for long periods of time. Whole albums and CDs will capture your attention like never before!"
What I heard confirms what Alex claims – it is a dead quiet cable and there are lots more details to be heard. The dynamics, micro-dynamics and stereo imaging are excellent. I noted a tendency for the singer to be thrust forward, but other than that, the Diamond interconnects could really reveal the nuances and colour of music. They are one of the best interconnects that I have heard, but they are a bit pricey – US$4,495 for a 1.2-meter pair.
The WyWires Platinum interconnects retail at RM6,800 per pair while the WyWires Diamond interconnects are priced at about RM16,000-RM17,000 a pair. Contact AV Designs for more details.