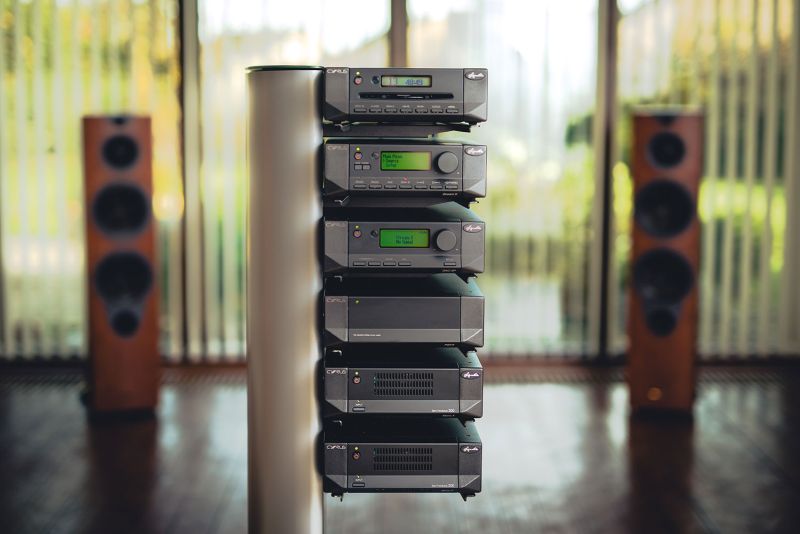 By Lam Seng Fatt
CMY Audio & Visual is confidently increasing the number of brands it is selling. Recently, it was Luxman. Now, it is Cyrus.
Owner of CMY, John Yew, confirmed last night that CMY became the Malaysian distributor for Cyrus recently.
Manager of CMY's Sungei Wang Plaza outlet, Dicky Ng, said the first shipment will arrive after Hari Raya Aidilfitri.
However, a check on CMY's online store reveals that they have already listed Cyrus products with their selling prices.
Cyrus Phono Signature Phono Stage
RM8,549.00
Cyrus Stream X Signature Streaming Music Player
RM8,999.00
Cyrus Stream XA Streaming Music Player
RM8,099.00
Cyrus CD Xt Signature CD Player
RM10,500.00
Cyrus IR14 Remote Control
RM295.00
Cyrus CD i CD Player
RM6,929.00
Cyrus CD t CD Player
RM4,949.00
Cyrus ONE Linear Bookshelf Loudspeakers
RM2,320.00
Cyrus Mono X 300 Signature Power Amplifier
RM16,300.00
Cyrus Stereo 200 Power Amplifier
RM10,619.00
Cyrus X-Power Power Amplifier
RM6,839.00
Cyrus QXR 32/786 DAC Upgrade Enhancement
RM3,329.00
Cyrus Pre.2 DAC / Pre.2 DAC QXR Pre Amplifier
From: RM6,479.00
Cyrus 8.2 DAC / 8.2 DAC QXR Integrated Amplifier
From: RM9,629.00
Cyrus PSX-R Power Supply
RM4,499.00
Cyrus 6 DAC / 6 DAC QXR Integrated Amplifier
From: RM7,199.00
Cyrus SoundBuds
RM390.00
Cyrus One HD Integrated Amplifier
RM5,759.00
Cyrus Gaming SoundKey
RM450.00
Cyrus One Cast Integrated Amplifier
RM7,199.00
Cyrus One Integrated Amplifier
RM3,735.00
For more details, call Dicky Ng at 012-330 8893 or email him at [email protected]