The Affordable Precision Instrument
by Venoth Nair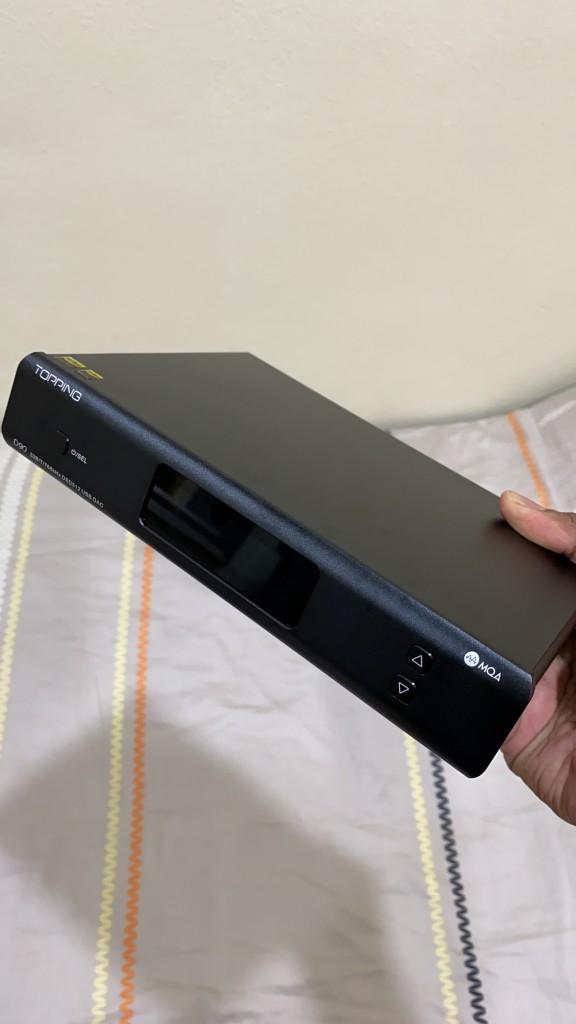 Topping which hails from China has become a force to be reckoned with when it comes to quality components at affordable prices. The brand has been making waves especially in the desktop / head-fi audio scene with its range of highly specified, super inexpensive products that is able to provide premium features and functionality to the masses. Among these products, we find the D90 which marks the brands most advanced DAC model among the range offered.
The Topping D90 is a small form factor (22.2 cm wide and 16 cm deep) desktop DAC which is designed to pair up nicely with Toppings own A90 headphone amplifier for a complete desktop solution. The DAC utilizes a premium AKM AK4499 chipset which has been said to have a "velvet sound" signature paired to some rather high end components such as Accusilicon clocks which help to keep jitter in check. Every component within the D90 has been selected to squeeze out the best possible sound quality whilst allowing for the unit to utilize every kind of digital format under the sun. The list of supported resolutions is also pretty staggering though this is governed by the input type and source materials.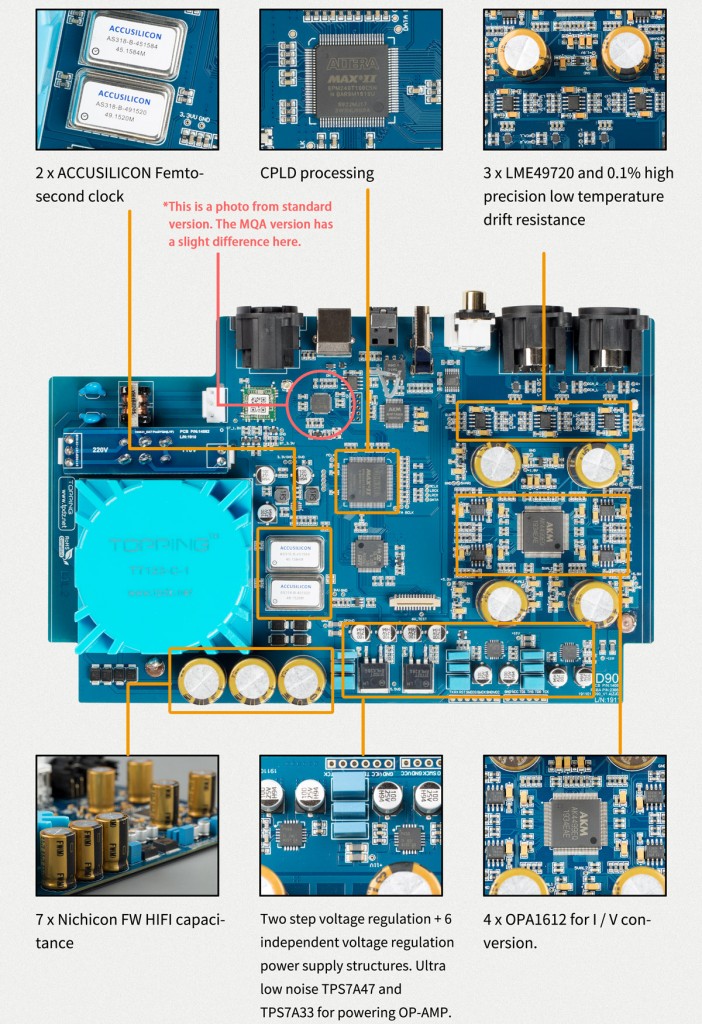 On the surface, the D90 is a well-endowed unit with USB, AES/EBU, Optical, Coaxial and even IIS via HDMI which is technically every possible kind of digital connection one would ever need with a DAC. Take note however that a regular HDMI signal is not supported though the connector is the same. On top of that, wireless streaming is also available using the Bluetooth 5.0 platform with LDAC support for Hi-res audio.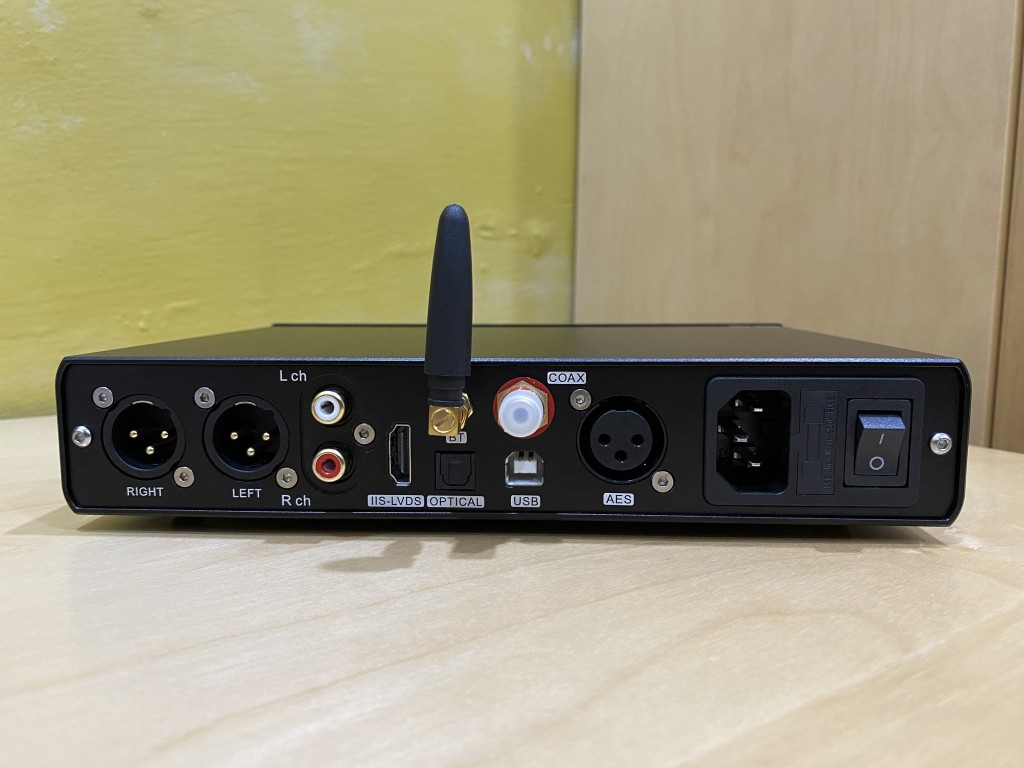 Contrary to the back, the front of the D90 is surprisingly sparse with the only buttons being a solitary power / input selector on the left, and up and down buttons on the right of the OLED display. The display indicates all the necessary information like bit rates, input selection which output is active. Speaking of which, the D90 allows you to select between RCA, XLR or both outputs operating which is great if you have a pair of powered speakers and maybe a separate headphone amp. Alternately you could use either to feed an active sub if that's your cup of tea.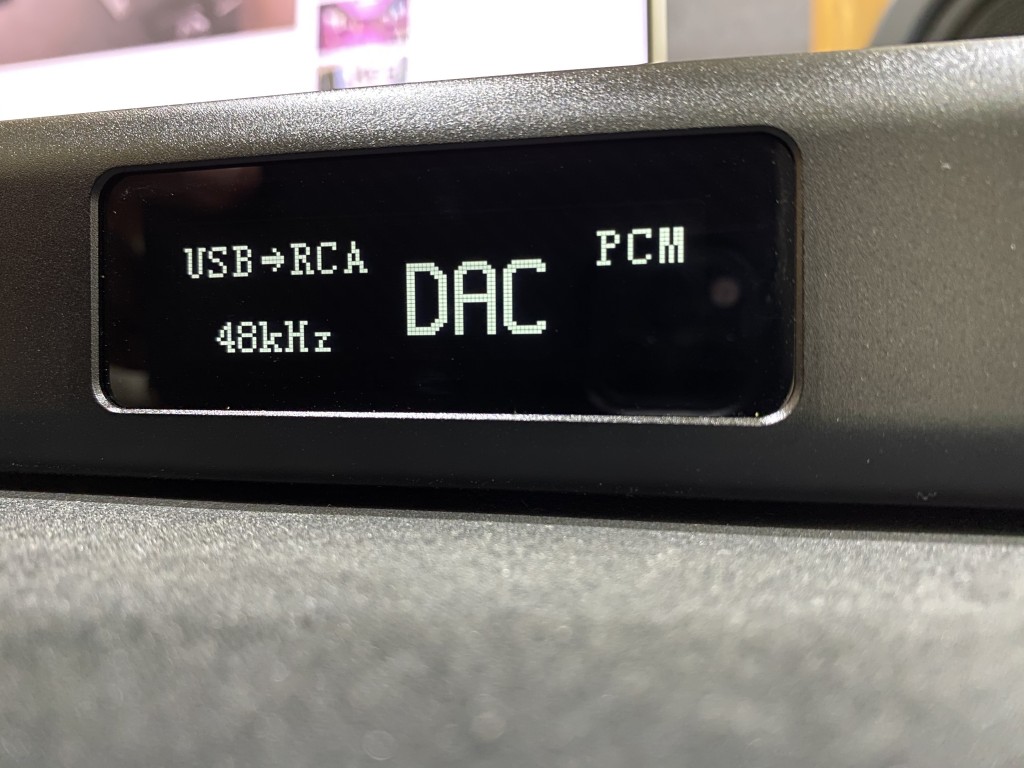 The D90 is an excellent precision instrument, and I say this because of the nature of its sound which is highly detailed and clean. Every little effect is given the exact amount of oomph that highlights hidden fine points which was never apparent before. Though precise, the sound is not what I would describe as clinical but more like on the threshold of sounding as such. There is also a rather smooth top end that makes tracks with sparkly high frequencies a little more bearable. There is still plenty of treble sparkle and bite but all that harshness and sibilance usually experienced especially with some brighter tracks is noticeably more tolerable.
When it comes to the low end, the D90 delivers. There is solid bass impact with good depth. It isn't over emphasized especially when hard hitting bass numbers like Billie Eilish's Bury a Friend is played which in some systems can sound a tad overblown. The speed of the bass is also commendable with percussion instruments sounding tight and dynamic, although I did find the bass to be a little lacking in weight compared to other components.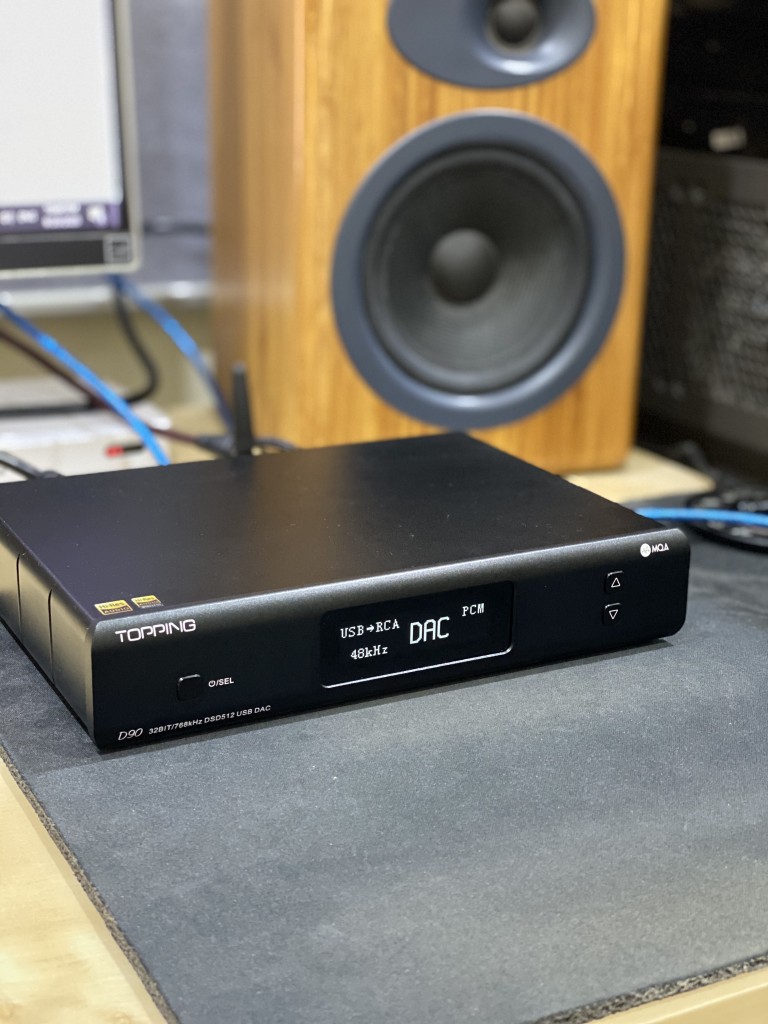 If anything the only downside with this piece of equipment is maybe a lack of exuberance to the music due to its precise nature. This could be mitigated to some extent through clever component matching to compensate for this inadequacy but if you're looking for a more exciting sound, you might need to try out other DAC's. Does this make the Topping D90 a bad DAC? Not even remotely. It just makes it a little more purpose built as opposed to being one for pure fun.
So who should consider the Topping D90? Well most entry to mid-tier buyers really. Firstly an entry level Hi-Fi enthusiast looking to make a first step upgrade of his/hers setup should really consider this DAC as it will breathe a new life into all your digital sources especially an entry level CD player. The desktop audio enthusiast with a passion for headphones should also consider this device though a headphone amp is a must as this is purely a DAC. Even a seasoned audiophile with a decent midrange system looking to clear up the sound a little should also give this DAC a go. Its flexibility, build quality, excellent specification and great sound make the Topping D90 an excellent option to consider.
For more information on the D90 and other products from Topping Audio, do get in touch with the folks at Stars Picker Audio or give them a call at 03-6156 1984.