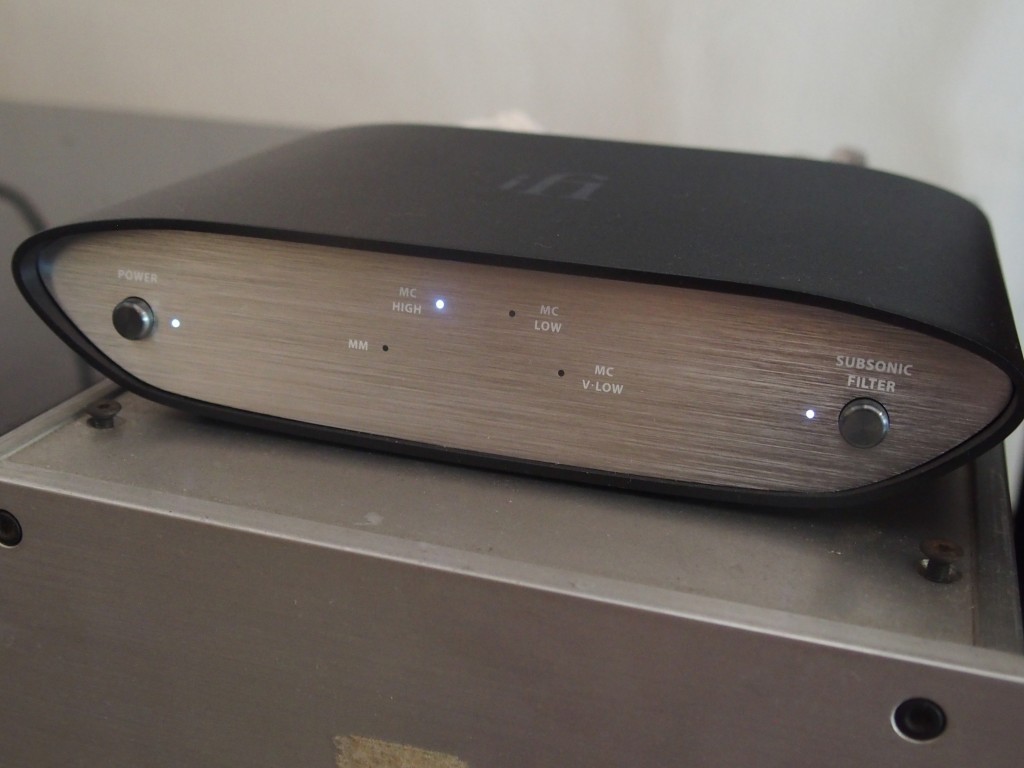 By Lam Seng Fatt
From the outset, I have to declare that the iFi ZEN Phono is probably the best buy in analogue hi-fi today, especially for those starting out in the world of spinning vinyl.
Priced at RM729, the phono preamp surely offers the best bang for the buck. For starters, it has a subsonic filter that actually does not degrade sound quality.
iFi has designed the subsonic filter in such a way that it detects whether a subsonic frequency is from a warp or a bass note. It will eliminate the warp, but let the bass and mid-range frequencies pass through leaving the music untouched.
The only other subsonic filter in a phono preamp that I have reviewed so far which did not degrade sound quality was an FM Acoustics model, which costs many, many, many times more.
The iFi ZEN Phono is shaped just like the other ZEN products and comes with the basic iPower supply.
It is simple to operate and has only a switch for MM input, MC High (about 2mV output voltage), MC Low (about 0.5 mV) and MC V-Low (about 0.25 mV).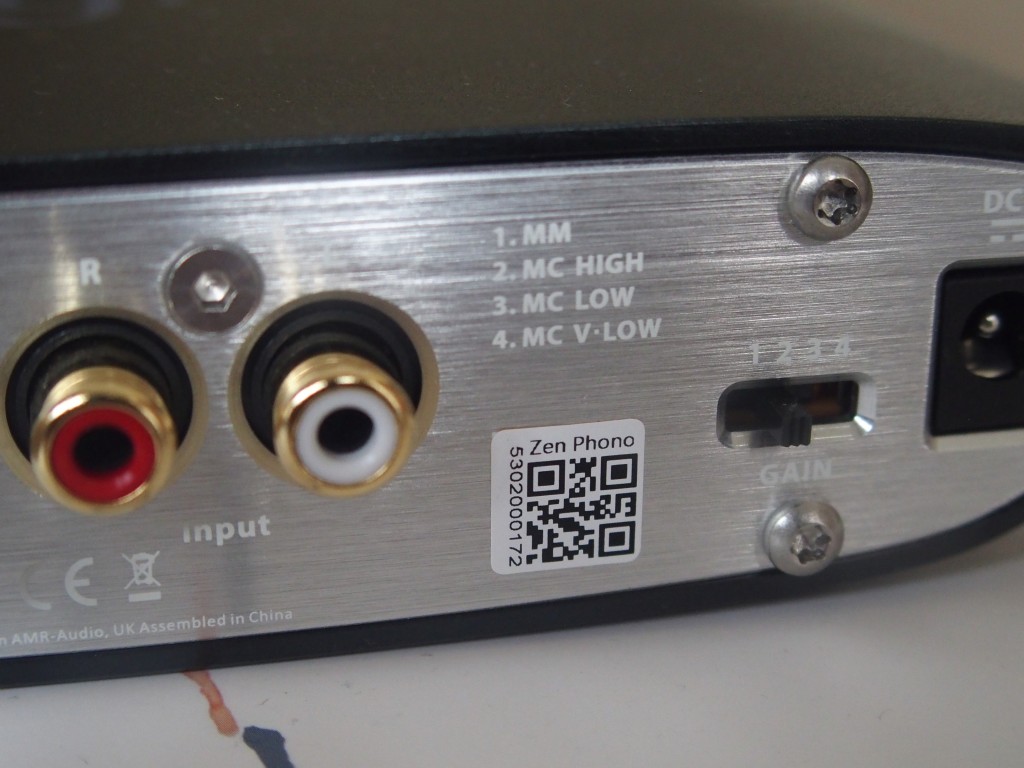 Since my Benz Glider MC cartridge has medium output of 0.8mV, I initially set the ZEN Phono to MC Low and found that it was already very loud when the volume knob on the Luxman CL-38uC valve preamp was turned to the 9 o'clock position. The Luxman preamp was in for review and I used it to test the iFi ZEN Phono. (For review of the Luxman preamp, please see Luxman CL-38uC tube preamp: Upbeat and slightly warm sound)
So I used the MC High setting and turned the volume up to the 11 o'clock position.
I played the A Meeting By The River (Water Lily Acoustics) LP many times with the ZEN Phono. Other LPs included Anne Bison: Portraits & Perfumes (Camilio Records), Billie Holiday: All Or Nothing At All (Verve, 45 RPM) and Billie Holiday: Songs For Distingue Lovers (Verve, 45 RPM).
The ZEN Phono's sonic signature can be summarised as: very clean and clear sound, slightly lean images, very dark background and a tonal balance leaning to the cool side of neutral. A quick comparison with my AIME phono preamp showed that there could be more body to the iFi ZEN Phono sound, there could be better separation, there could be better and deeper bass, there could be better depth and width in the soundstage and there could be better micro details and micro dynamics.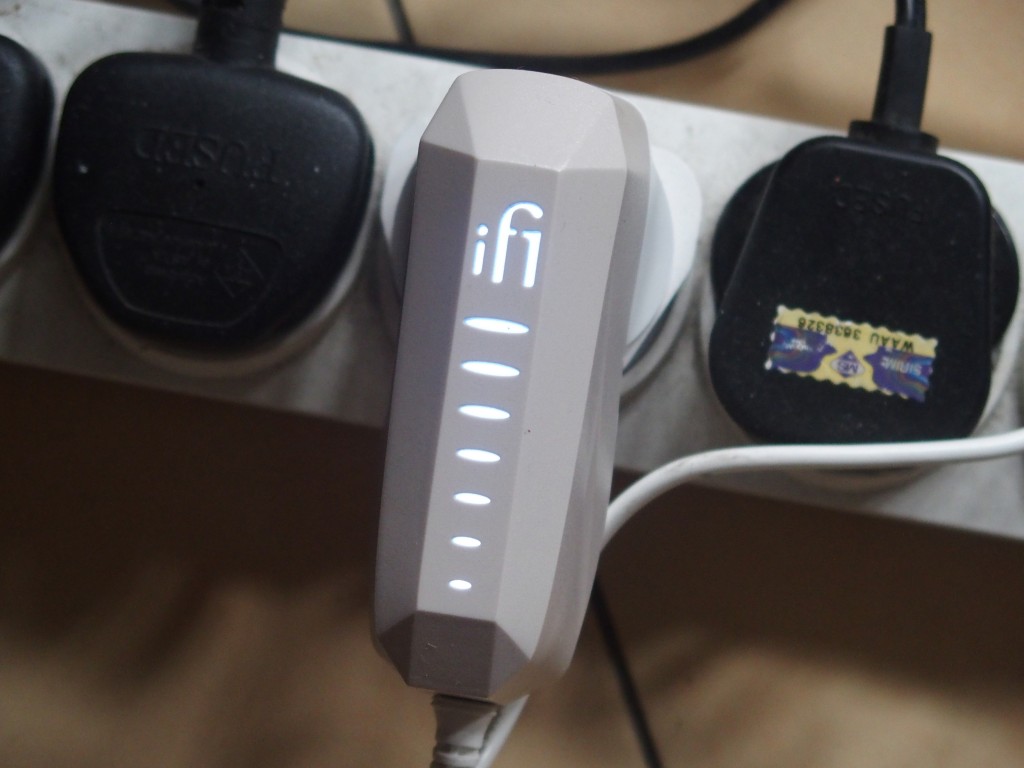 I powered the iFi ZEN Phono with the iPower X power supply and the sound improved tremendously with more authority, better separation and definition. Getting an iPower X would be the obvious upgrade route.
But at the retail price of RM729, you will already get sound quality that can match phono preamps that cost maybe three times more. With the iPower X, which retails at RM489 and brings the total amount to RM1,212, you get sound quality that can match models that cost maybe five times more.
iFi ZEN products are available at E1 Personal Audio Malaysia, Asia Sound and Audio Image.