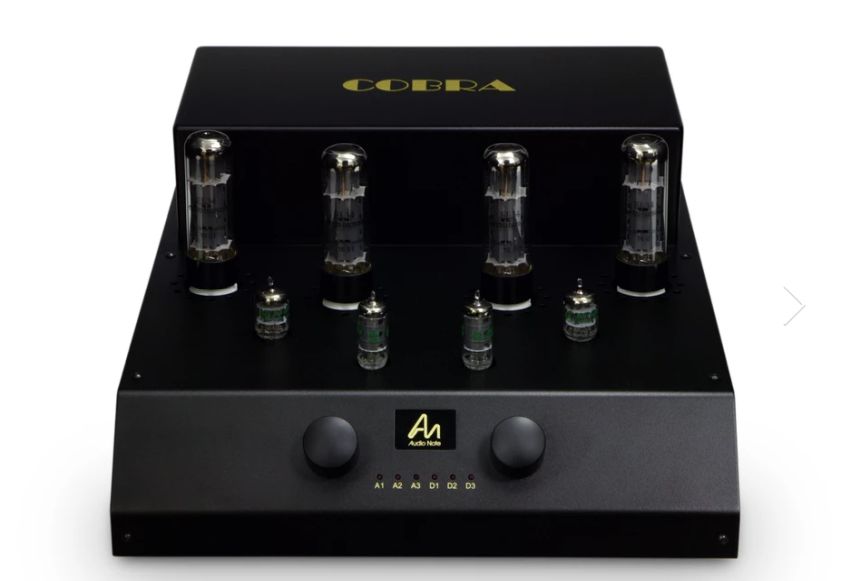 Cobra, Audio Note UK's very affordable integrated amp-cum-DAC and newest addition to its long list of products, is now available in Malaysia.
And for an Audio Note product, the price tag is surprisingly not astronomical. Retailing at RM19,000, the Cobra offers Malaysian audiophiles the chance to experience high-end sound at a quite affordable price.
The Cobra, which is a 28-watter tube integrated amp, operates in Class A push-pull with two pairs of EL34, a pair of 6AU6 and pair of 5670 valves.
What is interesting is its DAC section which uses a vintage Philips TDA1543 chip.
According to the Audio Note website, "Cobra is equipped with three analogue stereo inputs, and an additional three digital inputs, via the onboard DAC.
"The digital coax inputs can accept signals up to 24-bit/176.4kHz (native bit-depth for the Philips TDA1543 D/A converter chip is 16bit, so anything above this is truncated down).
"The Optical SPDIF input can accept signals up to 24-bit/96kHz. The USB input can accept up to 16-bit/48kHz."
The Cobra is capable of driving a wide variety of speakers thanks to its exceptional double C-core output transformers, which are custom designed and manufactured by Audio Note (UK). — by Lam Seng Fatt
Audio Note UK products are sold in Malaysia by Audio Note Malaysia. Please call Wong Tatt Yew at 019-2679087 for more details.