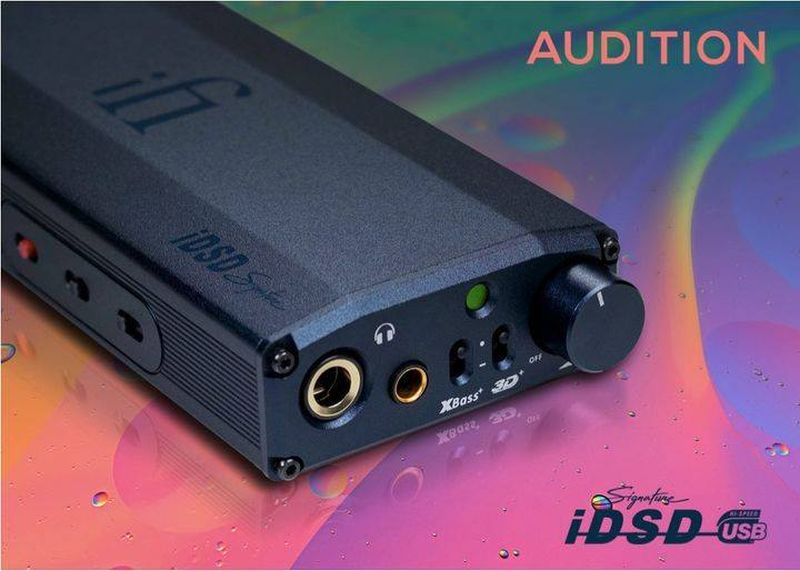 iFi's latest top-of-the-range desktop/transportable DAC and headphone amp — the micro iDSD Signature — is now available for auditioning at E1 Personal Audio Malaysia in Sungei Wang Plaza, Kuala Lumpur.
The battery-powered micro iDSD Signature incorporates all the features of the micro iDSD Black Label and includes some trickle-down technology from the top-flight Pro iDSD such as a variety of filters for PCM — 'Standard', 'Minimum Phase' and 'Bit-Perfect' — and 'Standard Bandwidth', 'Extended Bandwidth' and 'Extreme Bandwidth' for DSD.
It also uses two Burr-Brown digital-to-analogue chips for 3dB lower noise.
According to the iFi website: "The Burr-Brown True Native chipset means file formats remain unchanged or 'bit-perfect'. This means you are listening to music as the artist intended in the format in which it was recorded.
"Doubling the DAC chips results in 3dB lower noise floor and better channel separation. Together with power supply advancements and advanced channel interleaving, the noise floor has been halved.
"Hi-res audio support is state-of-the-art with True Native playback. It handles PCM data to 32-bit/768kHz, DSD up to DSD512 and single and double speed DXD." It can also unfold MQA files.
Its headphone amp uses the S-Balanced circuitry has output power of 4,100 mW which should be sufficient to drive the 'hungriest' headphone.
Other technologies include extensive jitter-eradication applied to the digital engine, including iFi's GMT (Global Master Timing) femto-precision clock and the intelligent memory buffer.
The micro iDSD Signature also comes with iFi's GTO (Gibbs Transient Optimized) digital filter installed. Firmware upgrades are available from the iFi website.
The iFi micro iDSD Signature costs RM3,169 and can be booked at https://my.e1personalaudio.com/products/ifi-micro-idsd-signature.
Or you can contact E1 Personal Audio Malaysia store manager Shaiful at 017-2723036 to fix an appointment to audition the iFi micro iDSD. Bear in mind that COVID-19 safety SOPs have to be followed.