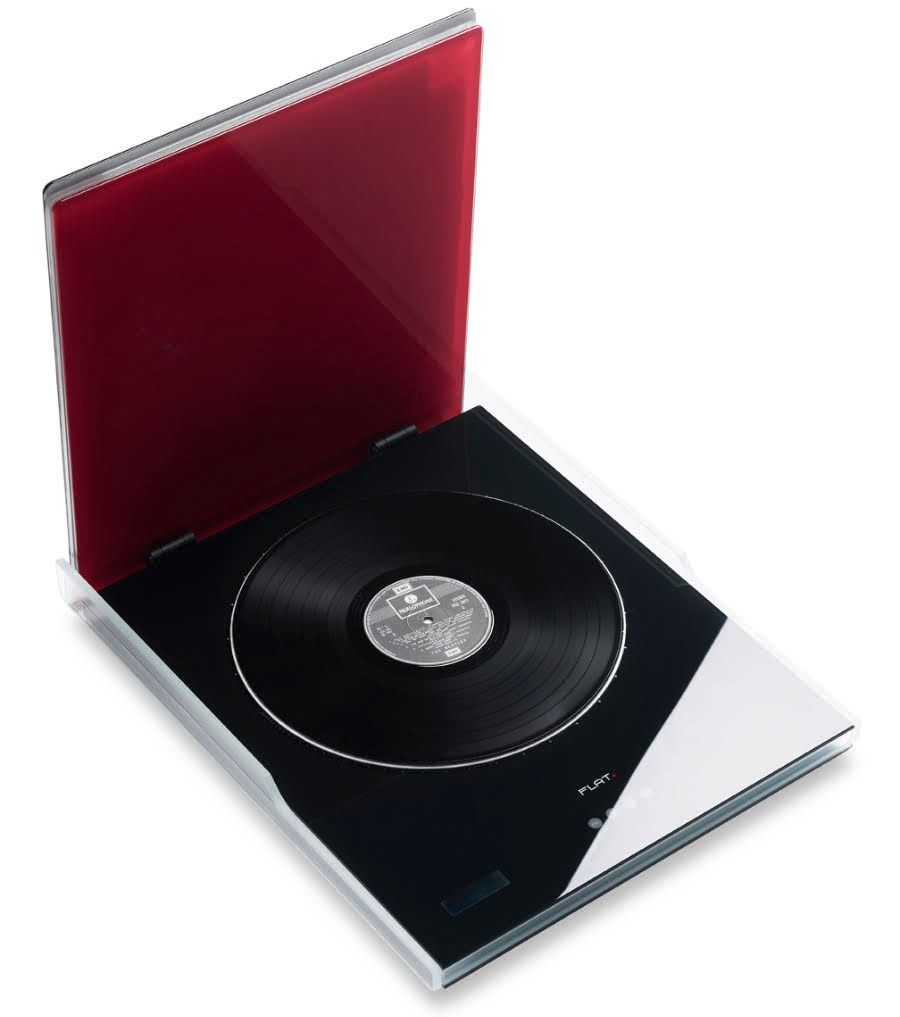 By Lam Seng Fatt
CMY Audio & Visual is  really ambitious to be the leading AV chain in Malaysia. Even when the Conditional Movement Control Order was imposed again to control the spread of the third wave of COVID-19 infections, CMY decided to bring in another product.
The latest product is meant for vinyl spinners — it is the Audio Fidelity Improvement flat.2 record flattener and relaxer from Germany. There are other record flatteners in the market, but this is the only model that I know of that offers a 'relaxer' function, which entails a gradual and controlled even cooling which is supposed to temper the vinyl and result in better sound quality in many cases.
From the Audio Fidelity Improvement website:
The Audio Fidelity Improvement flat.2 is a cutting-edge multifunctional record flattener and relaxer. It flattens vinyl LPs, Maxis and Singles. Using special flat mats and high-quality control electronics the flat.2 achieves an utterly even distribution of heat and therefore results that have been out of reach until now.
Preset programs provide for very simple handling. The Standard program reliably eliminates most of the warps. In addition to that, there is an Expert program with flexible settings.
The flat.2 works very precisely and has several protective mechanisms to ensure very high product and process safety. Allocation of temperature on the surface as well as at the top and bottom is homogenous. Deviation of the target value represents less than 0,25 K.
Another distinctive feature of the flat.2 is the Relaxation program. The vinyl record is heated (and afterwards cooled) very slowly, evenly and controlled to temper the record. This thermal process of tempering is a traditional physical method and causes a considerable sound improvement in most cases.
A slim construction and first-class manufacturing out of special hard glass emphasize the elegant and timeless design.
Characteristics
• special flat mats for even distribution of temperature on every spot of the vinyl record
• homogenous heating surfaces in the interior of the machine
• smart and separate control of top and bottom side
• high-quality magnetic switches for safe contact and longevity
• simple handling of standard programs
• special program of thermal relaxation / tempering for sound improvement
• high process safety due to error detection and temperature restriction mechanisms
• easy-care high-class surfaces made of hard glass
• made in Germany
According to CMY boss John Yew, the AFI record flattener/relaxer  is a must for the serious audiophile who plays mostly LPs as the difference is "night and day".
He said: "90% of new LPs need to be treated while almost 100% of old LPs have to be treated."
The AFI flat.2 record flattener/relaxer costs RM15,200 and is available at all CMY outlets.