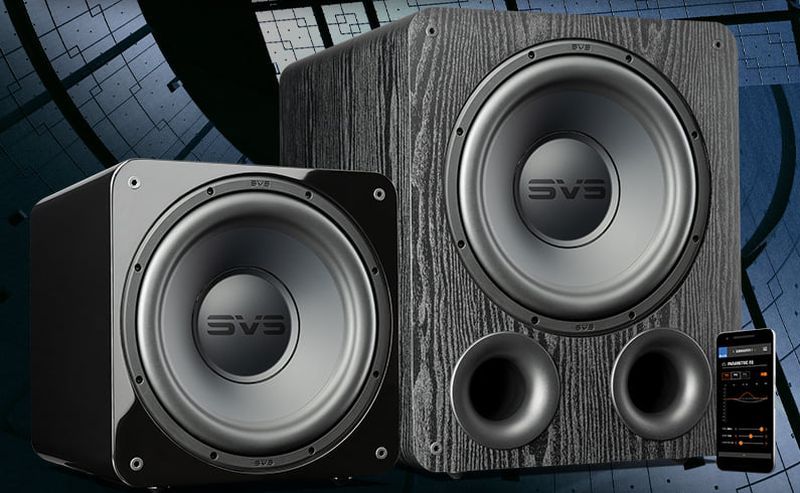 The new SVS 1000 Pro series subwoofers will be in Malaysia — Seremban to be exact — by the end of this month.
SVS announced the release of its new 1000 Pro series subwoofers on Feb 26, and the models are the SB-1000 Pro (sealed box) and PB-1000 Pro (ported box).
Max Loh, owner of Maxx Audio isual, said the new SB-1000 Pro's price will be the same as the outgoing SB-1000, which is RM3,579, while the upgraded PB-1000 Pro (with a 12″ driver now) will retail at RM4,099.
From the SVS website: The SVS 1000 Pro Series features technology breakthroughs from the reference 16-Ultra Series, the most awarded subwoofers in existence. This technology joins exclusive 1000 Pro Series innovations to set a new standard for subwoofer performance anywhere near the price range. More people than ever can now enjoy room-shaking bass below the threshold of human hearing with unerring control and accuracy for more immersive music and home theater experiences.
Both 1000 Pro Series models extend down to 20Hz and below, where bass is only felt, and do so with chest-pounding slam and precise detail rendering. A reimagined 12-inch high-excursion SVS driver and conservatively rated 325 watts RMS, 820+ watts peak power Sledge amplifier with fully discrete MOSFET output and 50MHz Analog Devices DSP ensure massive dynamic impact with accuracy and finesse.
Through a potent combination of inspired engineering, flagship technology, and an unrivaled user experience, SVS is bringing reference subwoofer performance to more people than ever.
325 Watts RMS and 820+ Watts Peak Power Sledge STA-325D Amplifier combines massive high current output of discrete MOSFETs with Class D efficiency. Boasting vanishingly low distortion, the unique design unleashes nearly limitless on-demand power while maintaining precise driver control.
High-Excursion 12-inch SVS Subwoofer Driver features dual ferrite magnet motor assembly with long-throw parabolic surround for extreme excursion that delivers massive output with finesse and accuracy, even at the most intense listening levels.
50MHz Analog Devices Audio DSP renders pinpoint accurate frequency response through advanced in-room tuning and powerful controls, while letting the subwoofer take control of a space with room-filling bass.
Groundbreaking SVS Subwoofer DSP Smartphone App is the easiest way ever to control volume, manage custom presets and fine tune performance in your system.
To book one, please call Max Loh at 017-6778820.