By Venoth Nair
Samsung has really stepped up its presence in the audio industry with an increased rollout of products in various market segments, cementing itself as a contender in the currently blossoming home entertainment industry (what with all of us spending plenty more time at home). One area which is gaining popularity is in the all-in-one speaker system.
This genre of speaker covers a significantly large range of products from portable wireless speakers, standalone wireless, or streaming speakers and of course an entertainment system with a party focus like the Samsung MX-T70 Sound Tower. This tower of power is meant to get hearts racing by delivering some chest thumping music action with lights to heighten the mood.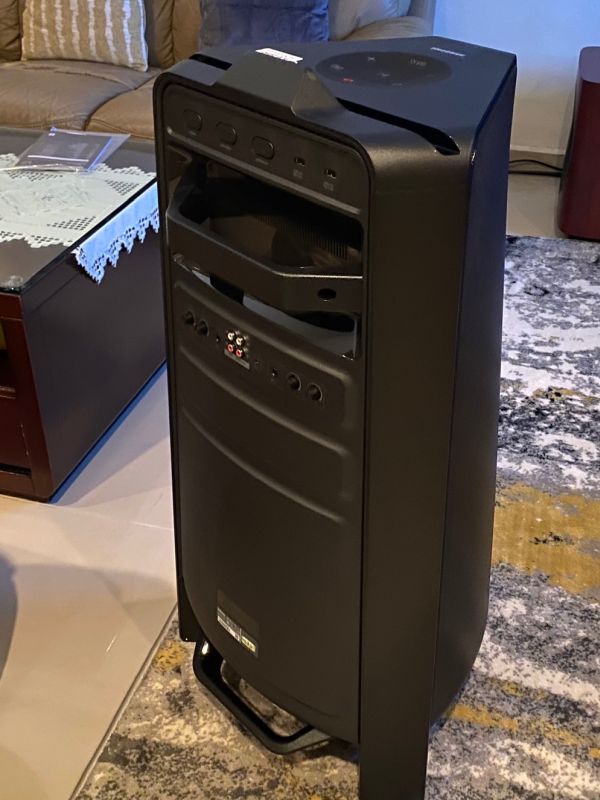 Samsung's design approach for the MX-T70 in my view strikes a perfect balance of being visually noticeable while staying discreet. I know I sound crazy here but that really in my opinion sums up the design language for this speaker.
The implementation of the LED lighting system creates more of a mood then actually controlling the entire party. The MX-T70 doesn't scream for attention with the lighting employed with all of it being indirect and used to illuminate both the bass driver through the
middle cut out and the space at the base which allow the down firing port its right to breathe.
Additionally the overall aesthetic of the speaker is rather sleek and clean looking, feeling ultra-minimalist with the light shows switched off.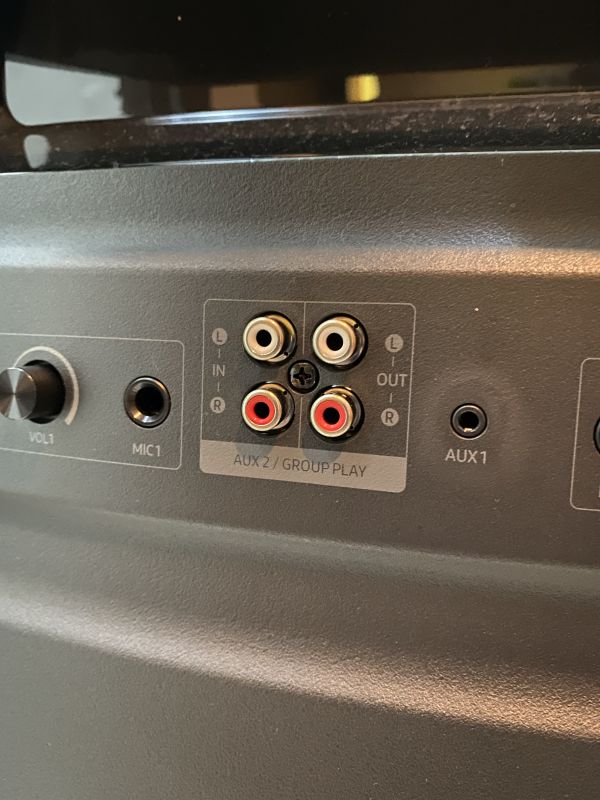 Other features that make up the speaker is support for two microphones with independent volume and echo control, and AUX mini jack input for hardwired connections to other equipment, a pair of RCA inputs and outputs to allow for daisy chaining or external component connectivity and of course a pair of USB type A connectors (USB 1 supports charging of your device). There's also stereo mode (you will need another MX-T70 to make this work) and Party mode which bands a whole group of speakers together for a larger than life experience. Each speaker is made of a pair of 1 inch tweeters, a pair of 5.25 inch mid-range drivers (each paired to the other to make up one side) and supplemented by a ported 10 inch subwoofer.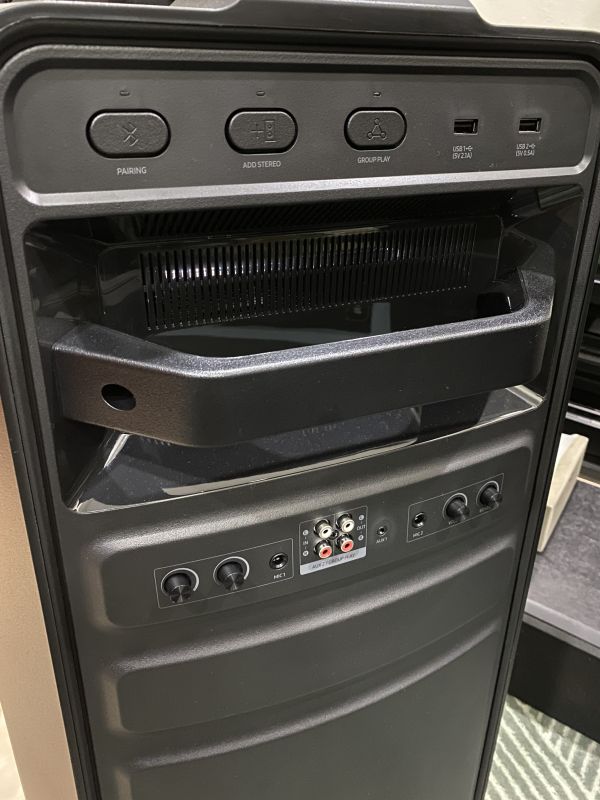 In use the speaker advocates a rather mature performance when it comes to the timbre of its sound.
I found this when listening to various types of music like hip-hop, electronic and rock (all party favourites) as well as different sources like Spotify and YouTube. The sound is exciting with bags of deep, punchy bass that is fast and articulate. The highs are crisp and clear with a little roll off right at the top, keeping sibilance to a minimum. The sound is definitely a breath of fresh air from the usual practice which exaggerates the midbass levels to create more weight and impact to the sound. This polish was especially prevalent when listening to percussion solos which had every bit the attack and bite without sounding overwhelming.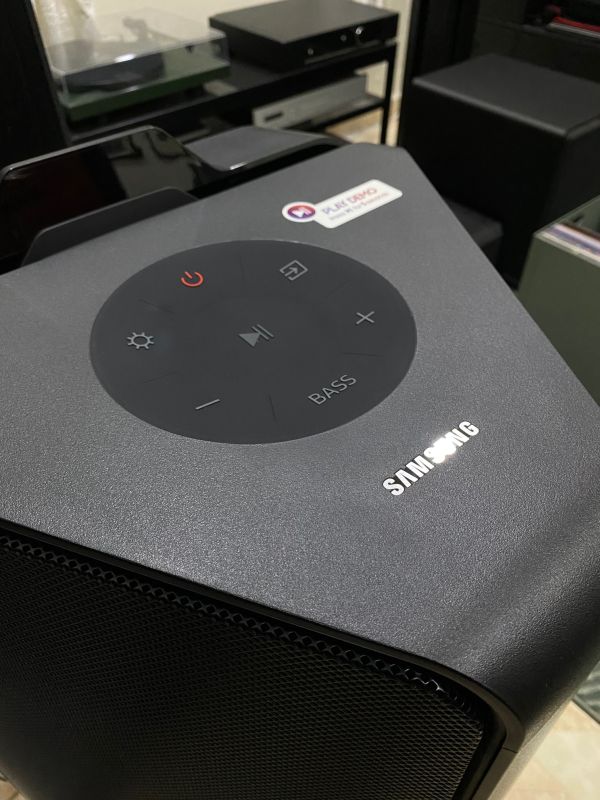 There are however some areas which are less than perfect. One case could be resolved through an update and another that may see better chances in the next iteration. The first would be the app itself.
The interface on the unit is simple and gets the job done but the UI on the app is the total opposite. Some functions are difficult to control and the interface seems a little messy. I also didn't appreciate the lack of defeat functionality on the menu which would set all the values back to zero.
This made adjustments sometimes frustrating leading to me having to reset the app in order to regain the original flat setting.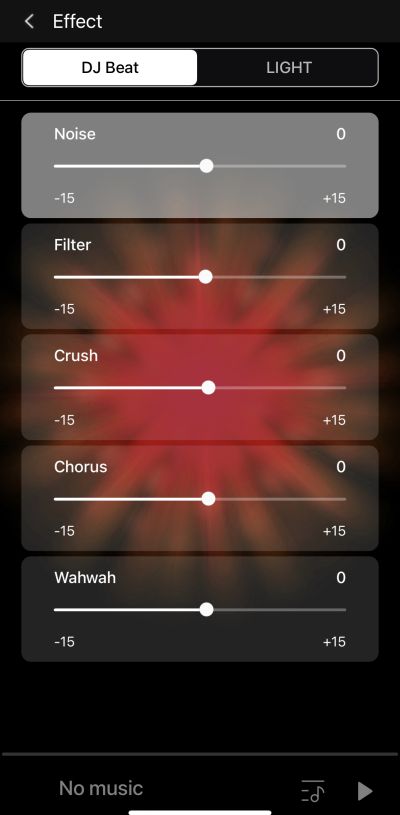 The second item which could use improvement is with regards to the feature set. The speaker itself seems a little shy when it comes to its feature set especially when compared to other speakers in the same price range.
A speaker of this calibre would be perfectly complemented with say a larger display or maybe even an OLED display, matching that premium look and feel of the speaker overall.
The current display is just too small and doesn't really serve a purpose as it can only display 6 characters. Let's hope Samsung takes this into account for next unit.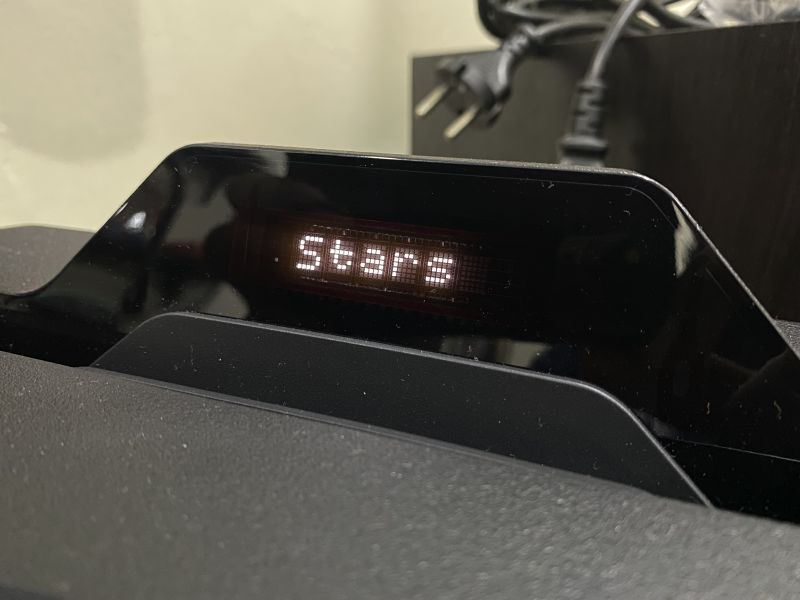 The Samsung MX-T70 is not for the purist audiophile looking to clinically listen to music and analyse every inch of it, not at all, this is not made for those types of listeners in mind. This speaker is purely focused on enabling a group of music enthusiast to just enjoy and party with total convenience and power and provide a platform to engage both music and each other through the karaoke system.
If you're looking to drive some parties while keeping things looking classy the Samsung MX-T70 should be on your shortlist.
The Samsung MX-T70 retails for RM1,999.