By Venoth Nair
There is a formula to JBL's staying power in the audio industry, and it's one driven by its approach to making speakers. A combination of exciting sound, pounding bass and muscular aesthetics has been a recipe used by the brand not only in regular speaker design but even in portable and professional audio as well.
Whether it's the flagship speakers like the Everest and L100 or portable wireless speakers like the Flip or Charge, it is mandatory for a JBL to sport large woofers that remind you that this speaker means business.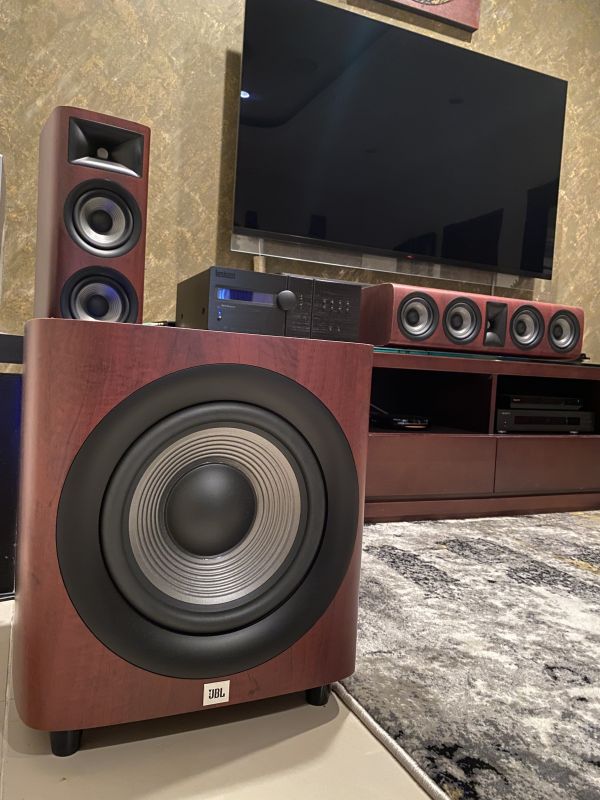 The JBL Studio series is in line with this ethos though somewhat of an oddity from the Harman Group as it doesn't sit where you'd expect it.
Not really a part of the higher end Synthesis named speakers, the Studio, which is parked under the JBL by Harman brand just might represent the best value offering from the marque as the pricing for speakers under this label are designed to be more accessible. Think of it as an admission point of sorts into the JBL world which is currently made exclusively for the Asia Pacific region.
In order to experience the Studio Series, I was furnished with a full complement of speakers from the family to experience what can be accomplished by these unique entry level speakers.
The line-up comprised the Studio 680 floorstanders for the fronts, the Studio 665c centre channel, the Studio 630 bookshelf speakers on rear channel duty and finally the Studio 660P subwoofer for that low-end thump.
Prices for each are as follows (including other speakers in the range):
Studio 665C Centre RM 4,200 each
Studio 625C Centre RM 2,400 each
Studio 610 Bookshelf RM 3,000 a pair
Studio 620 Bookshelf RM 3,000 a pair
Studio 630 Bookshelf RM 3,700 a pair
Studio 680 Floorstanders RM 6,400 a pair
Studio 690 Floorstanders RM 8,000 a pair
Studio 698 Floorstanders RM 9,000 a pair
Studio 650P Subwoofer RM 3,700 a unit
Studio 660P Subwoofer RM 5,300 a unit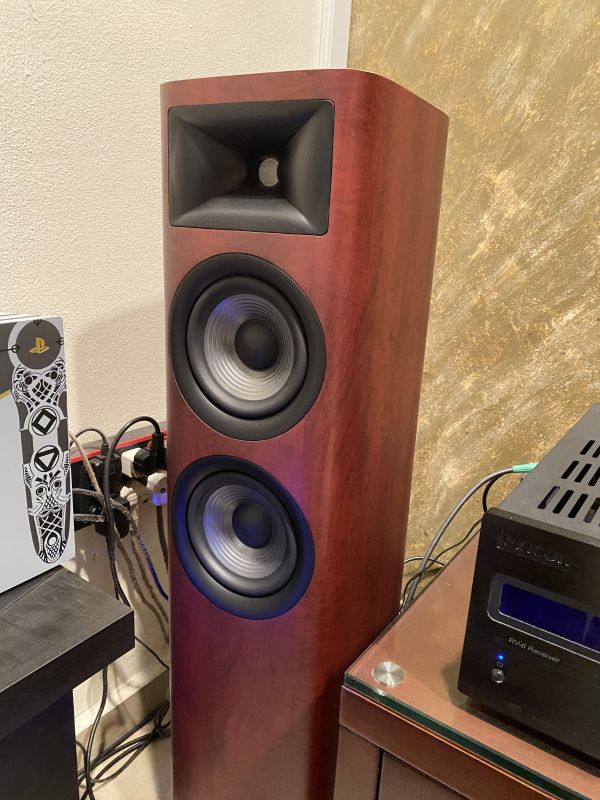 Unboxed, all 6 units of the JBL Studio Series speakers both looked and felt premium, whether it was visually or in terms of build. There's a surprising amount of weight in each speaker especially the tower with cabinets that had a solid sound when tapped, passing the knock test. All the speakers have a signature rounded edge design on all vertical plains except the centre which switched it 90 degrees. Nonetheless it would be incredible to not know that all the speakers were from cut from the same cloth.
The speakers I received were in a beautiful wood finish that looks classy especially in a home
with a cosier décor. Black fabric magnetic grills are provided should you wish to conceal those
striking silver coloured bass drivers on all the speakers though I elected to leave them off.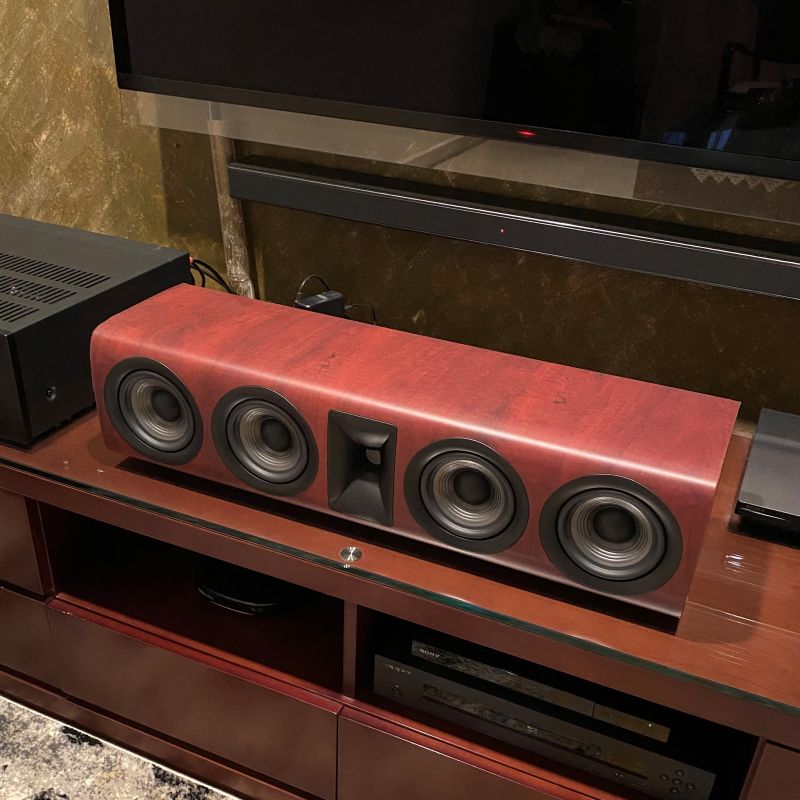 The driver complement utilized in the Studio series comprises 2 key elements which are a
compression driver kitted with JBL's HD waveguide technology for the high frequencies (yes this design takes cues from the HDi series from the Synthesis family). The bass notes are handled by a PolyPlass woofer design which is silver in colour and has a characteristic concentric ring design which begins from the dust cap and goes all the way to the outer rib.
The Studio speakers allow for a satiation of premium technology at a decidedly affordable price tag.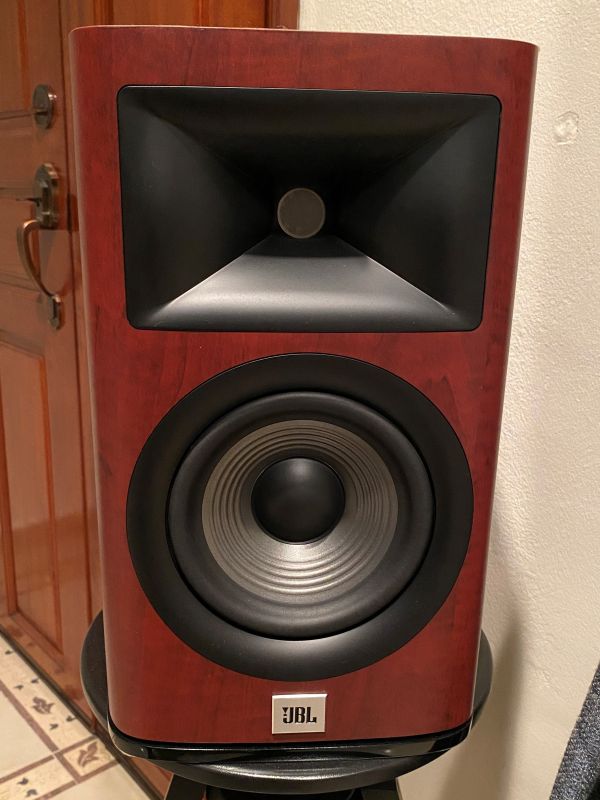 Sensitivity comes in at 88db for the towers, 85db for the bookshelf's and a comfortable 90 dB for the centre channel with impedance being 6 ohms for all of them.
Overall the speakers are pretty easy to drive and have no issues working with any kind of receiver or amplifiers.
In my setup I had them hooked up to my trusty Lexicon RV6 with some support from Dali's E9F as a second sub and a pair of JBL C8IC Atmos speakers.
The entire shebang was then painstakingly set up by James from AV Designs using a combination of professional tools and years of experience. Once done, all that was left to do was pop in a movie and get to listening.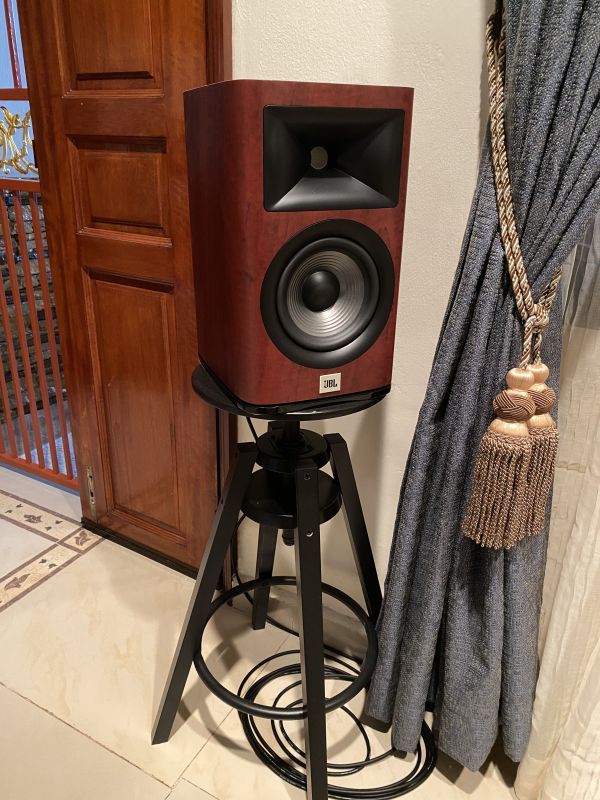 The sound signature of the Studios come frighteningly close to equaling that of the superb HDi.
High frequencies are crisp and present without sounding overly bright and harsh especially in scenes where high frequencies are heavily played. I go to the climax scene from the silent horror movie "A Quiet Place" where high frequency hiss and static typical in a horn-based system can be unbearably sibilant, but the JBLs sound tolerable while still maintaining every bit the effect of drama and exigency. An exciting start indeed.
Dynamics are also on point with the Studios, again taking cues from their very successful HDi series with amazing agility when shifting from dead silent to chaotic without losing composure or worst still becoming muddied. Instantaneous shifts from silence to cataclysmic are handled effortlessly.
The speakers also render movement and environments beautifully with all the speakers working together in perfect unison. No effect felt like it stood out unless it was intended to do so, which was very enjoyable.
Though sharing much in common with the hugely competent HDi series in its performance there are still avenues which left the Studio speakers in a slight sense of wanting. This was particularly apparent in the imaging and resolution department. There are instances predominantly with music where instruments are not as clear and focused as the class leaders. It sometimes comes off as slightly smeared especially when compared to the precise imaging of the HDi.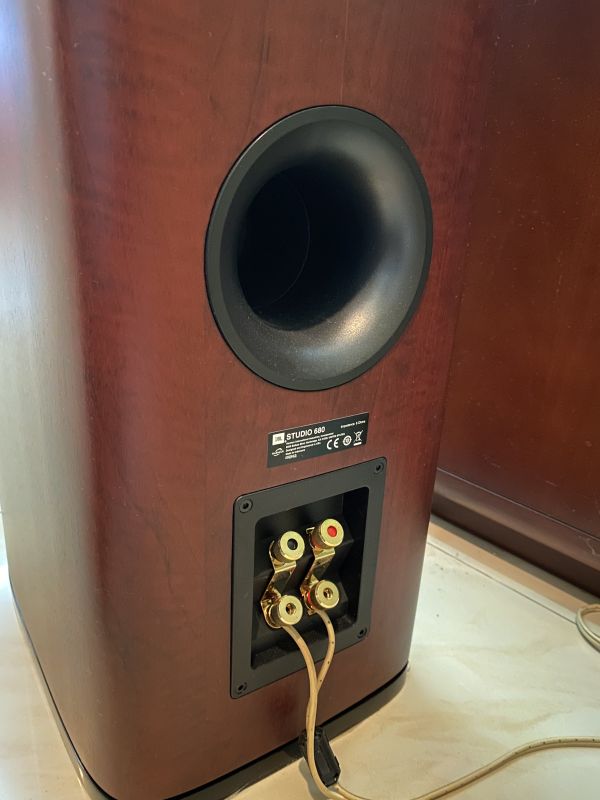 This deficit however is easily forgotten in a home cinema rig, especially when the entire shebang is properly set up.
It's only when a movie dives into an epic musical score or when experiencing music either in multichannel or Dolby Atmos that you start to hear those missing details like inflections in vocals, instrument harmonics and textures when it comes to bass notes.
However for everything else the speakers meld together beautifully and work in absolute coherent harmony.
In summary the JBL Studio Series is a pretty awesome value proposition. Sure the speakers aren't perfect, but would these shortfalls turn this into a deal breaker? Of course not, as the value that these speakers offer more than justify these little criticisms. To be honest, the studio series has left me quite impressed on what a well-designed speaker range can achieve with so little money.
For more information or to hear them yourself, do contact AV Designs.