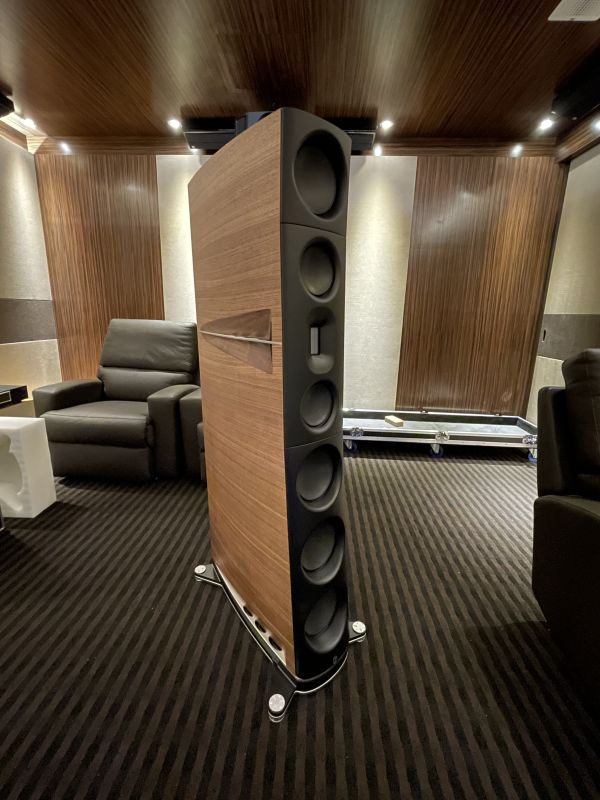 Even while all Malaysian audiophiles are stuck at home in the current COVID-19 lockdown, Audio Perfectionist has brought in the Borresen Acoustics flagship 05 Silver Supreme speakers.
According to Issac Ho of Audio Perfectionist, it is the first pair in Southeast Asia.
Unfortunately, audiophiles will have to wait till the lockdown is lifted before they can audition the Borresen Acoustics 05 Silver Supreme speakers at the Audio Perfectionist showroom in Jaya One, Petaling Jaya.
The specs are:
Frequency response 25-50,000 Hz
Sensitivity 90 dB
Impedance > 5 Ohm
Recommended Amplifier > 50 W
1 x Tweeter BØRRESEN planar ribbon tweeter
2 x Driver BØRRESEN patented iron free bass/midrange driver – 4.5 inches
4 x Driver BØRRESEN patented iron free bass/midrange driver – 8 inches
Dimensions:
155 x W: 30.5 x D: 58 cm
61 x W: 12 x D: 22.8 inches
75 kg / 165.35 lbs each