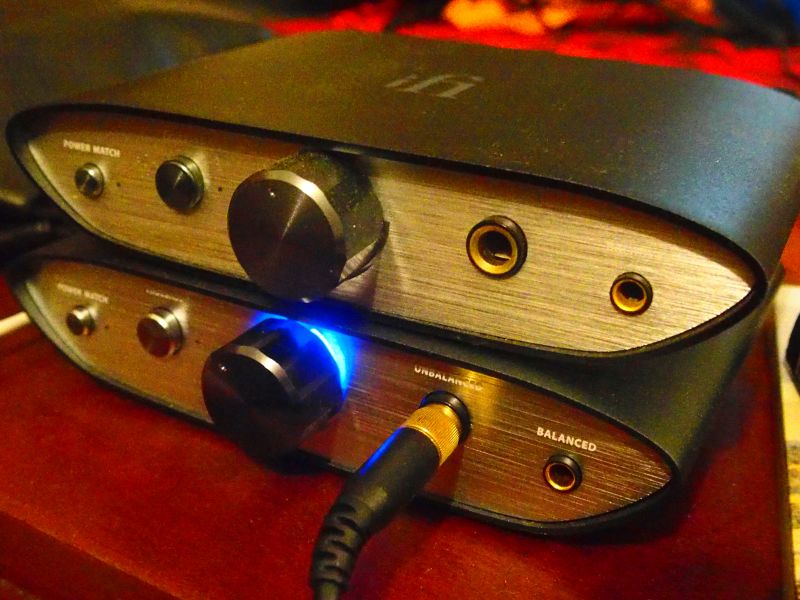 By Lam Seng Fatt
During the current COVID-19 full lockdown, I was lucky to have the iFi ZEN DAC V2 and the Shunyata Sigma USB cable as constant companions.
These components certainly made Working From Home so much more enjoyable and bearable.
When the COVID-19 pandemic started in Malaysia early last year, I bought an iFi ZEN DAC, which made things bearable during the first lockdown.
The differences between the ZEN DAC and ZEN DAC V2 are that its digital engine has improved from an 8-core to a 16-core XMOS chip, and the V2 has a new and improved low jitter crystal clock which results in >20dB better performance.
According to iFi's website, the "new low-latency XMOS microcontroller has greatly enhanced processing power. Compared to the current generation of eight-core chips, this new 16-core IC delivers double the clock speed (2000MIPS) and four times the memory (512KB), as well as the latest SuperSpeed USB standard".
Another plus factor is that the V2 is an MQA full decoder; the first version of the ZEN DAC was an MQA renderer. The V2 lights up in blue when playing an MQA Studio file and green when playing an MQA file. An MQA Studio file has either been approved in the studio by the artiste/producer or has been verified by the copyright owner.
The ZEN DAC V2 supports PCM and DXD to 32-bit/384kHz, DSD256 and MQA. DSD remains 'bit-perfect' thanks to the True Native Burr-Brown chip design.
Other than the changes to its innards, the ZEN DAC and ZEN DAC V2 look exactly the same.
But in terms of performance, there are some differences. During the past few months of lockdown, I used the Audio Technica ATH-M50x and the AKG K240 Mk II to listen to songs, including MQA tracks, from Tidal or Tidal via Roon. I also listened to Audirvana Studio and these explorations of streaming services can be read in my previous posts.
The V2 is quieter and sounds fuller and richer, especially when playing MQA files, than the ZEN DAC.
The sound quality is good enough to differentiate the sonic signatures of the different music streaming services. You can also hear distinct differences between MQA and MQA Studio files which reveals the highly-resolving quality of the DAC which uses a Burr-Brown chip.
The ZEN DAC V2 is priced at just RM779 and upgrade it with an iFi iPower X power supply (RM529) and you will have a great sounding and affordable DAC/headphone amp/preamp.
iFi products are available from E1 Personal Audio Malaysia in Sungei Wang Plaza.