By Venoth Nair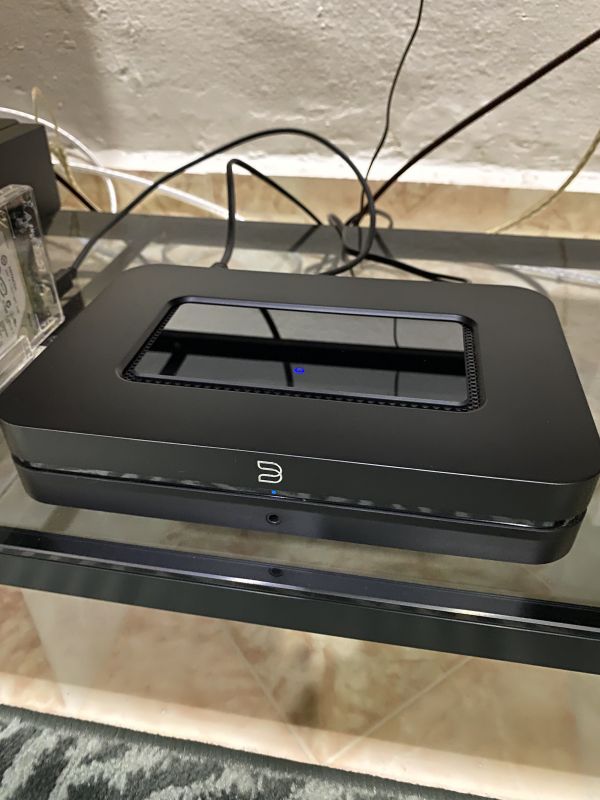 The hardest thing about making an update to a product is making it better, especially when its predecessor was already pretty outstanding by itself.
Bluesound wowed audiophiles with the launch of its successful Node and subsequently the perfectly polished Node 2i into the market. The product stood out in a rather crowded market filled with a plethora of products at various price points where the differing values lied in its respective features, build and of course sound quality.
Alongside these ready made options was an ever growing DIY market filled with options empowered by the Raspberry Pi platform.
However through all odds stacked against it, the mighty Node 2i delivered an absolute killing performance which was reflected in its popularity.
Enter 2021…and Bluesound decides it's time to provide an update to a thirsty audience satiated by the Node 2i with the release of the Node (2021).
Firstly let's get past the confusing naming choice. This new device is just called the Node, which may seem confusing especially since the outgoing model was already the Node "2i". I don't have an idea as to why the naming was done this way, but to me it sounds like the company is taking a refresh approach to the unit as it is a major departure from the two models before (which had an incremental upgrade).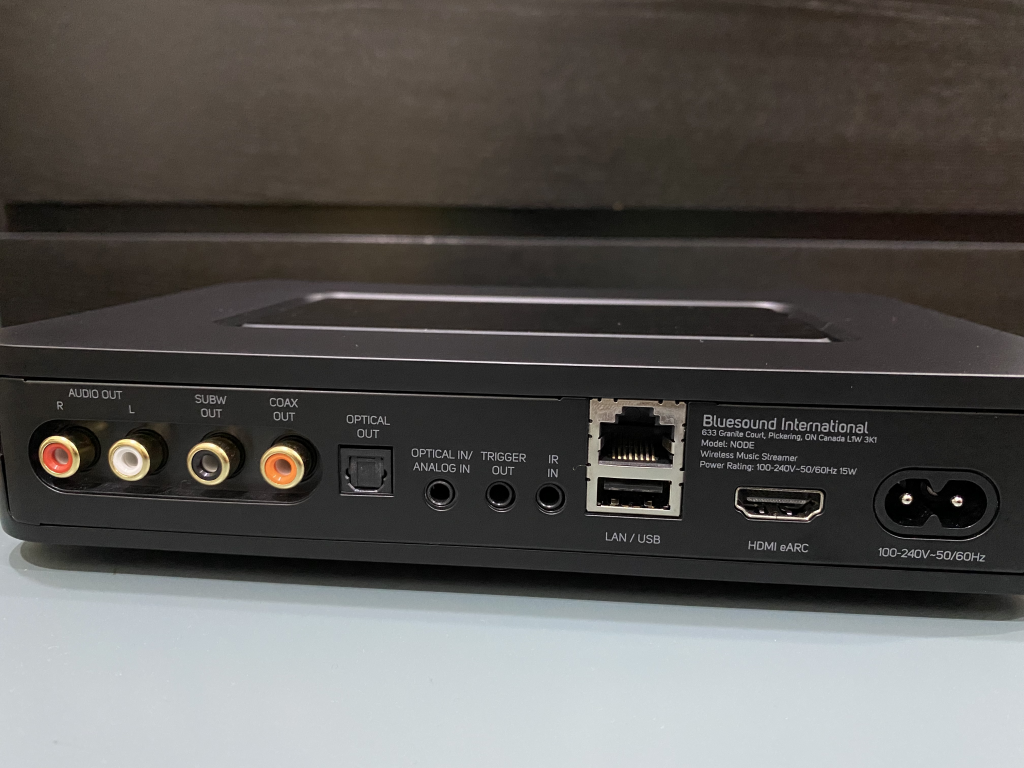 When you pick up the Bluesound Node, you will immediately notice the familiar packaging (which is excellent, mind you) with the same slick design in a slightly darker colour scheme from before with neatly separated compartments housing all the accessories that come with the unit. It's a satisfyingly premium unboxing experience which is worthy of mention.
Picking up the unit from the box reveals its identical dimensions as before with almost the exact same weight (the new Node is a mere hair lighter than the outgoing model).
Closer inspection however will start to reveal all the significant changes so let's dive into it.
As one of those who reviewed the Node 2i, I commented on the beautiful yet fleeting soft touch finish on the casework in my previous article back in 2019. The finish is absolutely amazing but more often than not suffers from severe deterioration either due to environment or age. Results may vary but my experience with this finish on other components has never ended happily. It's nice to see Bluesound address the concern by providing a satin finish instead which harkens the same vibe as the outgoing model minus the risk of deterioration.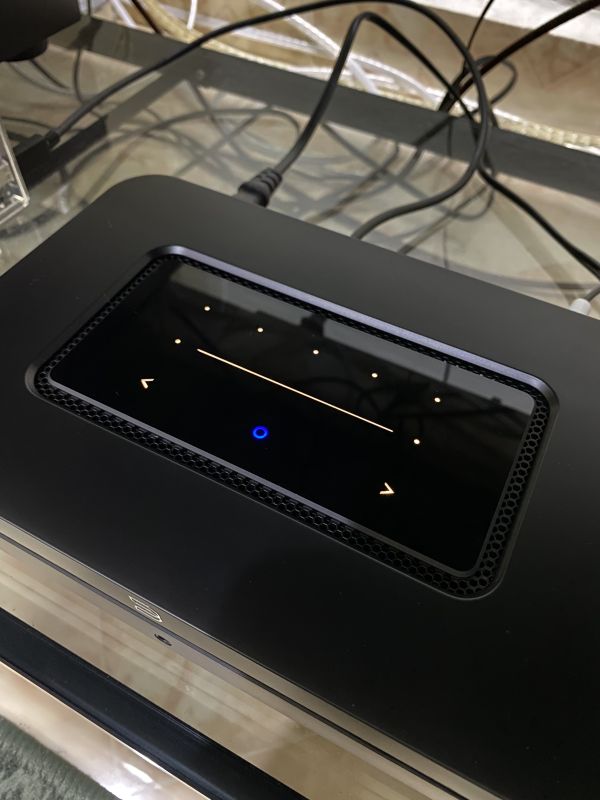 The control panel on top is now much larger in the newer model and has some new features too. Up top are five buttons which are programmable presets for your streaming service.
This means direct selection when needed for those with preferred streaming services for different times of the day.
Below that is a volume slider that is adjusted via gesture to move the slider left or right for corresponding down and up volume. Finally the last row is the Play/Pause/Multifunction button with flanking Previous and Next track buttons. The Play/Pause button also doubles as the status indicator with different colours and actions indicating different operational modes.
No remote is included in the box though if you absolutely insist on having one, there is an optional remote available which costs RM400. The remote looks equally as good and has all the basic functional controls to operate the unit although in all honesty, the app on a touch-enabled device is still in my opinion the best way to optimally use this little powerhouse. I had control of mine running off my iPad which made navigation and operation enjoyable.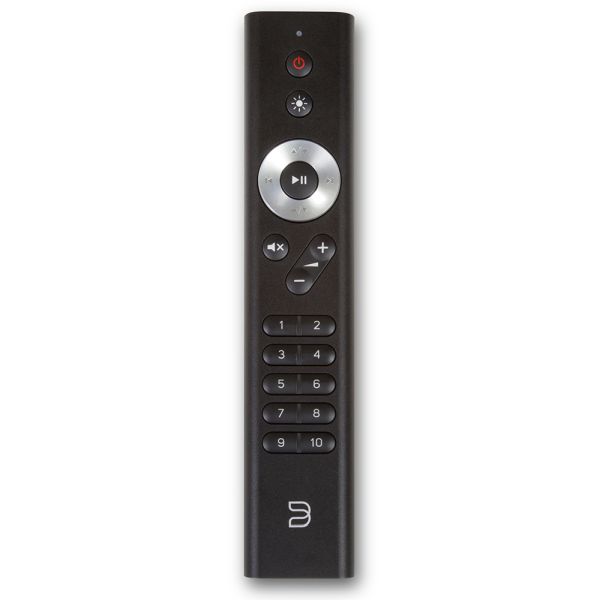 Speaking of control, BluOS which is now a very stable and well established platform is used to
provide control for the Node. The use of this platform will allow the unit to integrate with all other devices you may have that also utilize the platform in operation. This flexibility is perfect for individuals who like having control of their music across varied rooms, systems and situations, eliminating the need for multiple apps to control different devices.
The Bluesound Node supports pretty much every single kind of digital streaming service and format under the sun. You'd be hard pressed to find something it can't do in the digital streaming domain.
Even MQA is available if you're into Tidal and want that kind of support. DSD fanatics however will be disappointed as there seems to be a lack of native support for DSD, but for most audiophiles, the current list of supported formats is plenty already.
If you've experienced the Node 2i before then you will love the new Node. Performance remains rock solid just like the aforementioned with a pleasantly detailed and full sound. The unit plays well with most systems without any strong negative points in its sound quality.
The Node always sounds exciting while staying far away from being dry or sterile. This is a product designed for daily listening so if you're looking to dissect your music then it might be wise to look elsewhere.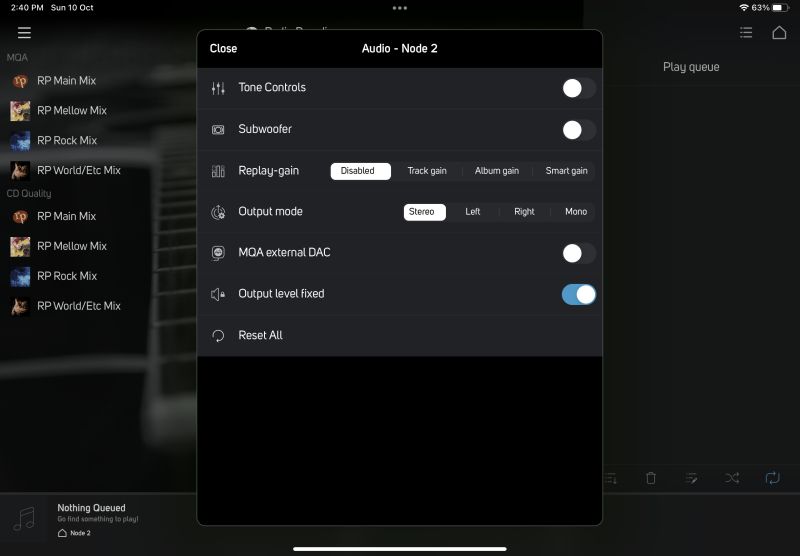 The icing on the cake with this component is its flexibility when it comes to how it can be placed in a setup.
The Node itself can act as an all-in-one when paired with either Bluetooth headphones or a pair of active speakers to become a complete system.
Alternatively, the Node can be slotted into a legacy Hi-Fi system to convert your turntable, CD player or any source for that matter into a streamable source which can be now heard anywhere in the home where another BluOS device is available.
The inclusion of an eARC HDMI input also allows the Node to pair up to a TV, so entertainment there can also benefit from the Node's internals and sound can be played back through your audio setup.
Another noteworthy feature is the subwoofer output on this device which allows for crossover
adjustments. When used as the preamp in your system, the Node will manage your speakers output by sending bass signals purely to the subwoofer, allowing the speakers to center on the frequencies that their most capable in. The possibilities are broad with this little device.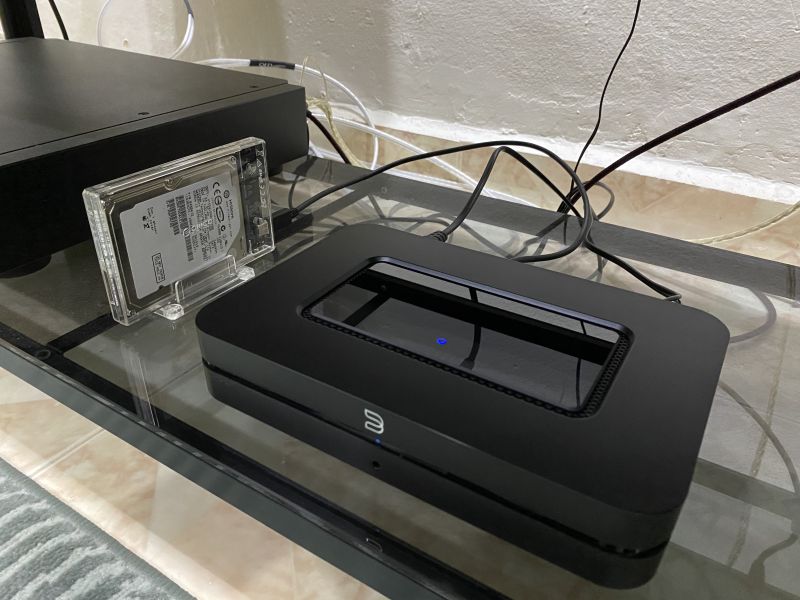 I actually purchased the Bluesound Node for my own system purely on faith that it will be as good as the obsolete Node 2i which I thoroughly enjoyed in my previous review. It's safe to say that my leap of faith has led to expectations being exceeded, not only in terms of sound quality but also with regards to features and build. This is an easy recommendation for those looking to add digital streaming into any kind of system build.
The Bluesound Node and other amazing products from Bluesound can be purchased at Stars Picker Audio Library.