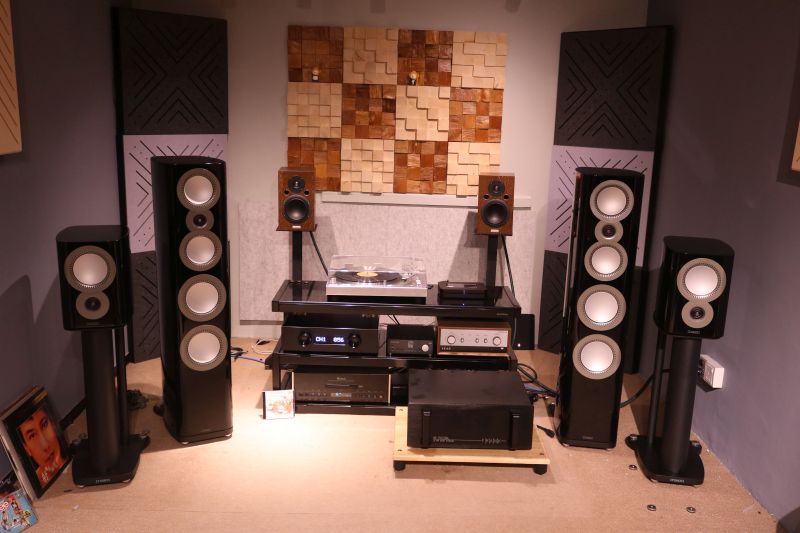 Kenix Chua is the rose among the thorns in the Malaysian hi-fi and AV industry and she is quite a capable rose too. Not only is she a qualified sound engineer who can use ProTools, but she has ventured into acoustic treatment and now into hi-fi and AV retailing.
With her partners she has set up Begins Acoustic on the third floor of a shophouse on Jalan Kuchai Maju 11, Kuchai Entrepreneurs Park, Kuala Lumpur. The outlet has two demo rooms — one for hi-fi and the other for home theatre (9.1.2 system with Atmos). Of course, these rooms have been acoustically treated by her team with her range of diffusers, absorbers and bass traps.
She collaborates closely with AFC Top HiFi (Kinki and Xavian) and Creative AV (Mission and Leak). Her hi-fi demo system comprises a Kinki Studio EX-M1 Integrated Amp (RM10,600), Mission ZX1 Flagship bookshelf speaker (RM4,490), Bluesound Node 2021 (RM2,699) and her own McIntosh 7009 CDP, which is not for sale. The Xavian Bon Bonus standmount speakers are also on demo.
Here are some recordings of Begins Acoustics' demo system using a Tascam TM-2X stereo microphone and a Sound Devices MixPre-3 in 24bit 48kHz WAV files converted into FLAC files.
Begins Acoustic is located at 19-3, Jalan Kuchai Maju 11, Kuchai Entrepreneurs Park, Kuala Lumpur. Kenix Chua can be contacted at 012-6500 610.