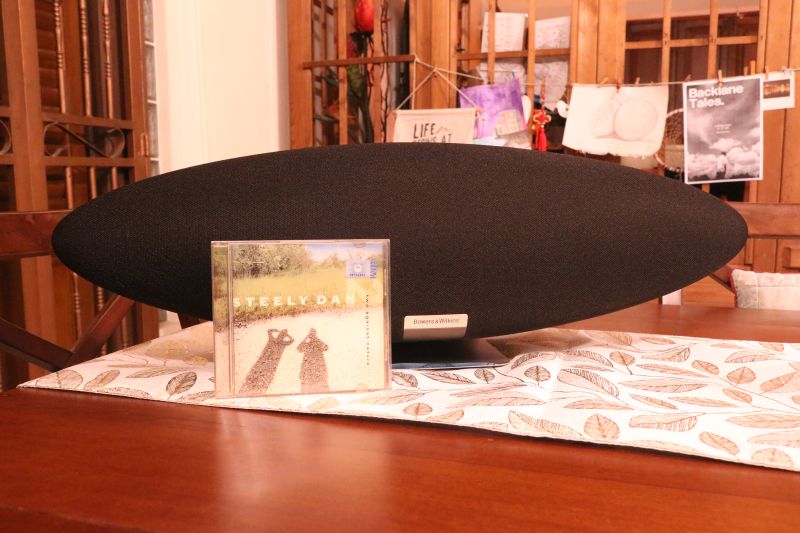 By Lam Seng Fatt
The Bowers & Wilkins Formation Wedge and Zeppelin are the British company's leading lifestyle products.
Of the two, I prefer the Zeppelin as its design is very sleek and compact and the sound quality is clearer than the Wedge even though the larger and more expensive product has a more robust bass. Read review of B&W Formation Wedge here https://www.av2day.com/2021/10/bw-formation-wedge-robust-sound-from-lifestyle-music-system/
The latest version of the Zeppelin retains the same shape as the original version and indeed it is a very stimulating design. When powered on, a white light is turned on and lights up the space between the Zeppelin and its metal stand.
The new Zeppelin can stream from Apple AirPlay 2, Bluetooth aptX Adaptive and Spotify Connect — plus the Bowers & Wilkins Music App up to 24/96. It can stream from deezer, SoundCloud, Tidal, Qobuz, last.fm, NTS, TuneIn and DASH.
It has an amplifier power output of 240W which drives two 25mm (1″) double dome tweeters, two 90mm (3 ½") FST midrange and one 150mm (6") woofer. It boasts a frequency range of 35Hz to 24kHz. The Zeppelin measures 210mm (h) x 650mm (w) x 194mm (d) and weighs 6.5kg.
Since I already had the B&W Formation and Music app already installed in my smartphone, it was a simple matter to power the Zeppelin up and pair it with the Music app, launch my Tidal account, search for album and press 'play'.
The review session took place recently just when Christmas season began and I played many Christmas songs. My youngest son had some friends over and he paired his smartphone with the Zeppelin and 'hijacked' the music streamer-cum-player for many hours playing from Spotify. Family members can simply pair their smartphones with it and listen to their own playlists. As a lifestyle product, the Zeppelin is indeed a resounding success.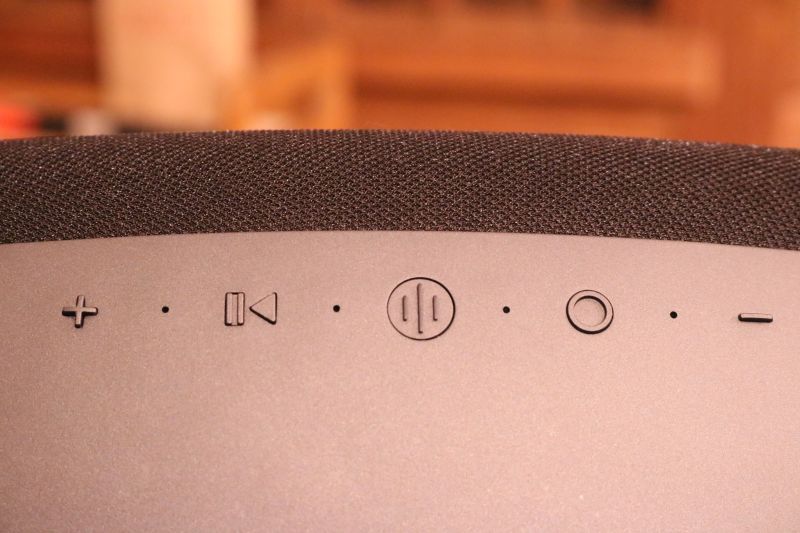 There is a control panel on the top of the Zeppelin, but with the smartphone app, there did not seem to be a need to use the control buttons since everything could be controlled via the smartphone's touch screen.
In terms of sound quality, the Zeppelin is not as bassy as the Wedge but that does not mean its bass is limp. The Zeppelin can be pushed hard and the beat can be rhythmic enough for a party. Where it excels is in clarity and that alone makes it a winner in my book.
The B&W Zeppelin costs RM3,800 and is available at TEG Sdn Bhd, B&W Malaysia Showroom, 2nd Floor, The Gardens, Midvalley City, Kuala Lumpur.