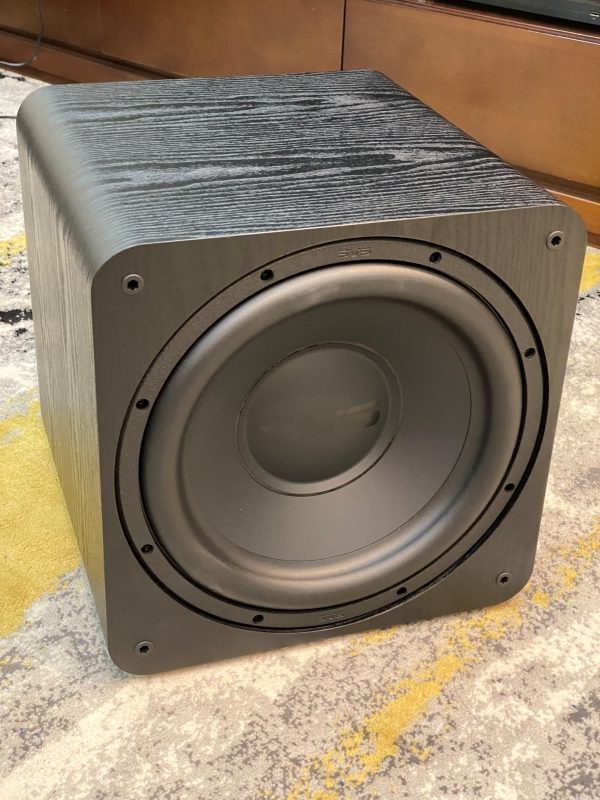 By Venoth Nair
The SVS brand is a household name when it comes to exceedingly capable, excellent performing subwoofers with affordable prices. Among its most notable offerings were the SB and PB 1000 which brought bass to the masses, the PB-12 NSD which was a superb mid-tier subwoofer and the earth shattering 16-inch Ultra Series which was capable of insane output and subterranean bass frequencies.
The company has been releasing updates to many of their successful models which are now pretty aged. Among these updated models, we have on the review bench this time around, is the new and improved SVS SB-1000 Pro which is an update of the hugely successful SB-1000 sub it replaces.
Before testing the SB-1000 Pro let's look at the build and features as well as what sets this new model apart from the outgoing model. Firstly, the Pro model maintains the same high performance small dimension design with its almost perfect cube dimensions though extending out just a smidge in depth compared with the outgoing model.
The woofer though similar in size at 12 inches is a new driver that has been upgraded to provide better performance. On the rear, the amplifier module has also been treated to some upgrades with an increase in power from 300 watts to 325 watts and the introduction of a new Intelligent Feature Control (IFC) interface with its selectable controls and LED indicators replacing the now archaic knobs typically found on a sub for control of features such as gain, phase and low pass frequency settings.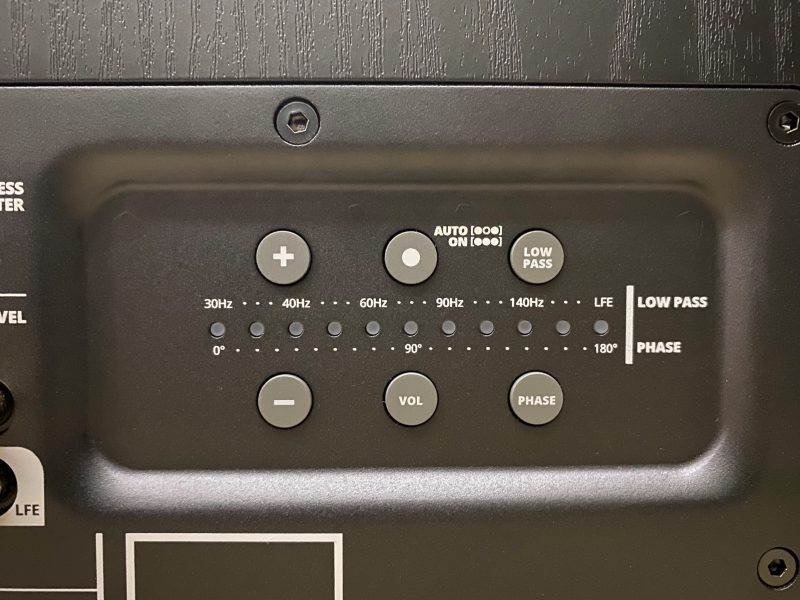 Aside from these physical upgrades, the new SB-1000 Pro comes with support for the new SVS Smartphone App which allows users to pair their smartphones or supported devices to the sub and manage adjustments on the IFC via the app. There are also additional tweaking options such as EQ tunings and even room gain compensation made possible through the app.
The entire thing works over Bluetooth for a stable and linear experience. The SVS Smartphone App makes bass management and tweaking of sub parameters easy and ergonomic as it eliminates the need to constantly kneel and bend over the unit to gain access for minute adjustments.
On the back the usual host of connectivity options are made available, from line level/LFE inputs (and outputs for daisy chaining) as well as speaker level inputs for systems without proper dedicated subwoofer outputs or if you'd like to pair it up with a hi-fi integrated amplifier. Additionally, a USB port is provided allowing for the addition of SVS's own Soundpath Wireless Audio adapter to be added making the subwoofer wireless. A perfect solution for those looking at flexible placement.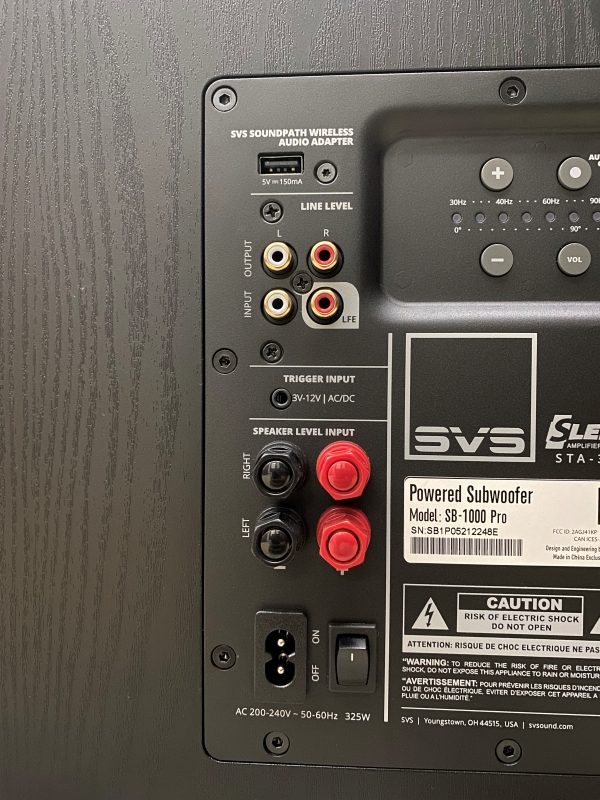 Speaking of placement, the SB-1000 Pro's tiny footprint and dimensions make it perfect for tucking away in a hidden spot or placement throughout any space as it's very unobtrusive. To be honest leaving it in plain view is also fine as the sub looks pretty darn good with excellent finish quality and frankly, is kind of cute to look at. All edges are clean and immaculately finished. Flip the sub upside down and the feet have also been upgraded to the Iso-Elastomer feet, improving stability and tidying up the bass performance. There is a grill included if you want to keep the driver covered, which is made from extra thick ABS which SVS claims is non-resonant. Once pinned in, the grill is firmly secured so no worries on it being an issue at all.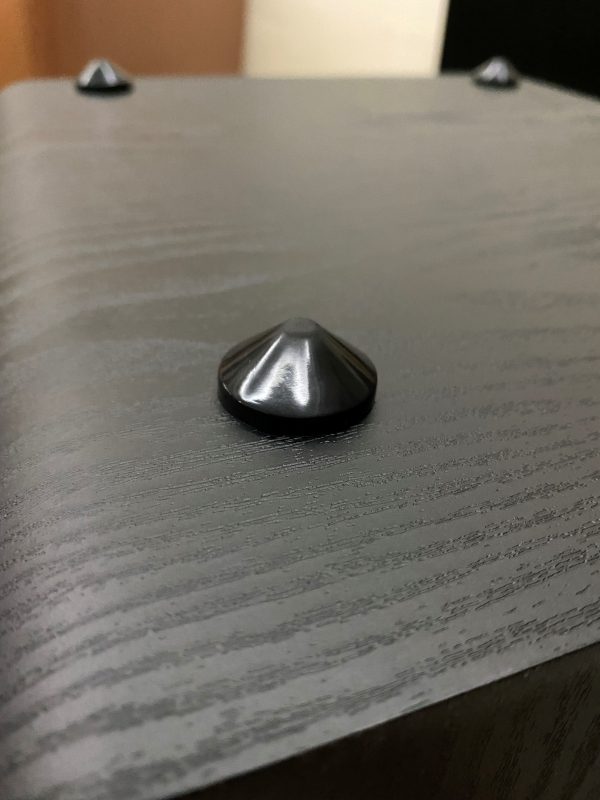 To test the SB-1000 Pro, I decided to use it in three different settings which I felt would be the most common applications for a sub like this. The first being in a typical home theater setup, the second, as an add-on to a powered desktop system and finally, in a hi-fi setup to augment the low end performance of the main speakers.
Starting with the easiest of the three, the SVS SB-1000 Pro played very nicely in a desktop setup as simple connectivity via line level direct to sub makes setup a breeze. Tweaking the sound and placement was also child's play thanks to the collaboration of excellent form with its diminutive size and convenient function with the IFC system.
Switching over to a hi-fi system where the sub was paired with my Rega Elex-R integrated powering a pair of LS-50's from KEF. The source was a mix of Bluesound's incredible Node, a Bryston BCD-1 CD Player and a Pro-Ject Debut Carbon Evo deck. The LS-50 is already pretty decent when it comes to bass response but the addition of the SVS SB-1000 Pro just takes things a few notches further.
Bass has more weight and force when required, with bags more extension. The deep notes on bass heavy tracks become more palpable and engaging. There is however an option to make things even better, which was possible, thanks to the Bluesound.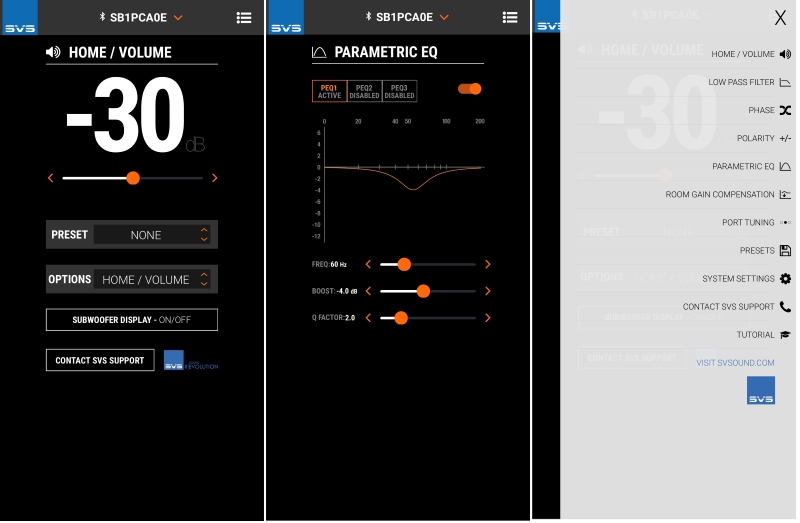 The Node comes with the ability to actually set a low pass filter meaning it will also set the high pass frequencies to the main channels. So a little bit of rewiring to reassign the connections and now I am able to filter and set the response frequencies for both the sub and the main speakers.
The end result is spectacular bass performance paired to speakers which are now focused on producing mids and highs. Reduced bass loading on the main speakers allow it to handle upper frequencies with greater vigor and finesse. This is particularly evident with piano keys which pick up more snap and sparkle thanks to the reduced load on the mid drivers.
The only caveat is volume control which gets messy with a system running speakers through an integrated amp. Powered speakers like the LS-50 wireless or the like would solve this issue.
The element that makes SB-1000 Pro's an excellent sub for music is its sealed design, as sealed subs tend to be a lot faster and do not suffer from too much bloat or wooliness like ported subs usually does. The architecture employed by SVS through engineering and clever design keep the sub clean and tight while being able to dig substantially deep given its overall size and weight. There is a reported frequency response digging down to 20hz but do note that the sub does roll off significantly at this level so it's more sensible to say it goes down confidently into the low 40s and upper 30s. More than sufficient for all music.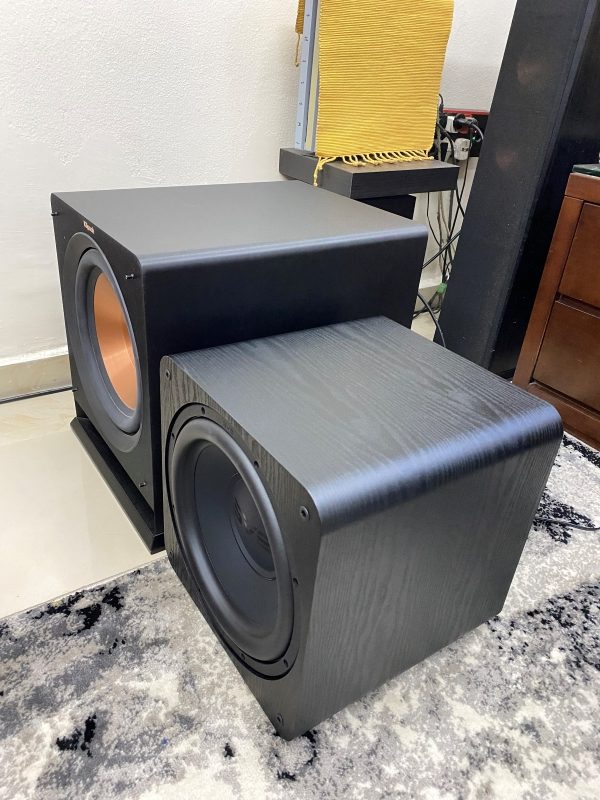 Switching to movies and the SB-1000 Pro once again proves its value with amazing punch and weight ensuring every high octane scene is relayed with the same excitement as intended. In my use I tried it in various configurations as a standalone sub, a pair with a smaller sub and of course mated to a larger ported sub in a full blown 5.2.2 Atmos setup. In all cases the sub did admirably but it is important to note that given its dimensions there are certain limitations to take note of.
Firstly, its size and amplifier power limits the amount of shear output and volume this sub can achieve, if you have a small room and are planning to pair it with satellite or smaller speakers then you will be perfectly fine. If paired to larger more powerful speakers in a large room, then you're bound to run out of steam pretty quickly. Also, as fast and dynamic as the sub maybe, it is limited in its weight and extension when compared to a heavyweight ported design. This can be remedied by pairing it with SVS's PB-1000 Pro, its ported brother.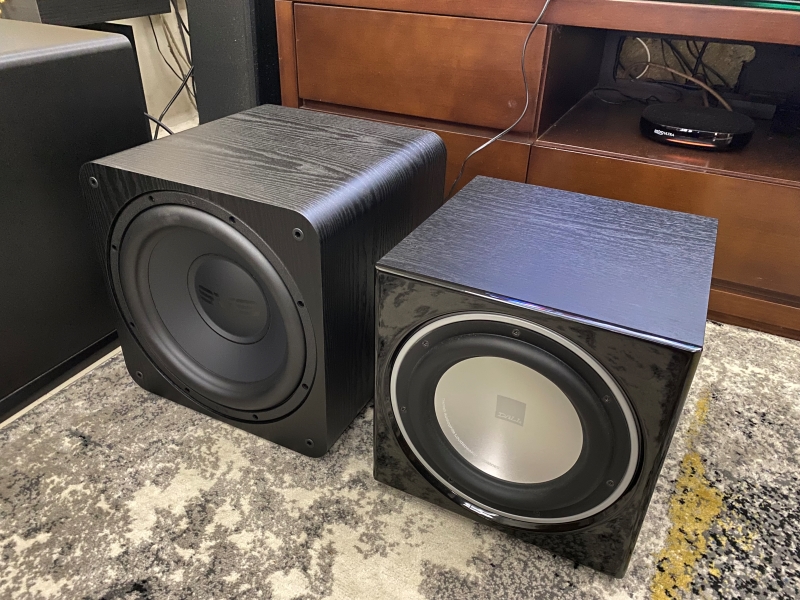 In summary, the SB-1000 Pro proves to be a highly competent subwoofer delivering tight, lightning fast bass with a good amount of bass weight. It may not be the last word in absolute depth and extension however the SB-1000 pro has more than enough grunt to keep a novice bass head completely satisfied. Its ease in pairing and setup make it a perfect option in a multitude of entry level systems, be it home theater or Hi-fi. If you're looking for a great sub to start your bass journey, then the SVS SB-1000 Pro should be the first on your list for audition.
The SVS SB-1000 Pro retails at RM 3,579 (Black Ash) and RM 3,999 (Piano Gloss) and is available at TEG Sdn Bhd, B&W Malaysia Showroom, 2nd Floor, The Gardens, Midvalley City, Kuala Lumpur..