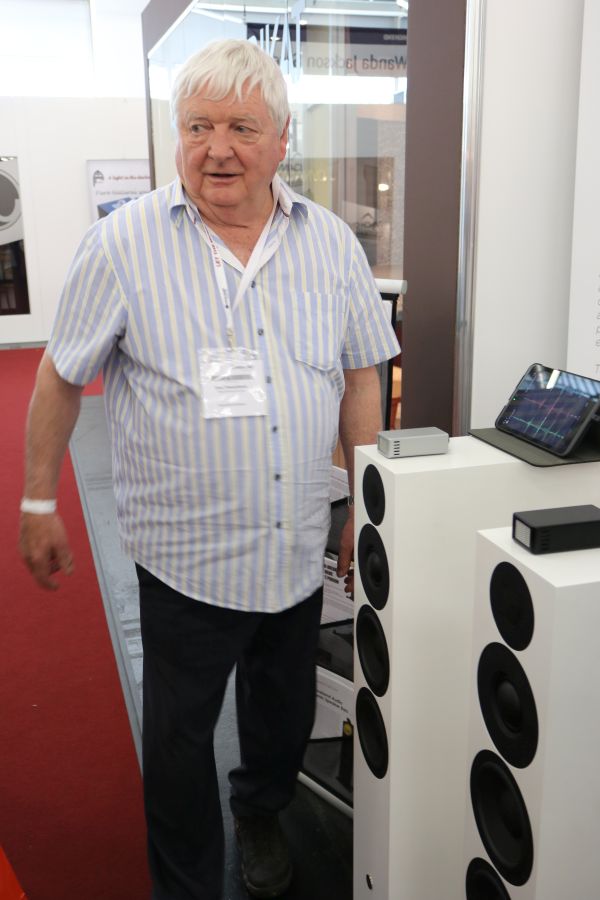 Max Townshend, who designed the famed Townshend Seismic Sink, the Townshend Rock turntables and other hi-fi components, has passed away at 78.
HiFi Pig reported that he passed away on New Year's Eve. "Max Townshend was one of the true stalwarts of the UK (and beyond) audio scene and one of the industry's great characters," said HiFi Pig.
Max Townshend leaves behind his wife, Sue, three daughters and a grandchild. He was born in Australia and went to England in 1978. In his early years he was famed for making the Townshend Rock turntable which was unique as it featured a trough of damping fluid in which a paddle attached to the headshell of the tonearm 'swam' in.
He was also famed for the Seismic Sink which was an air isolator. Of late, he made spring-based Seismic Vibration Isolation Platforms, interconnects and speaker cables, super tweeter and Autotransformer Preamps.
I met Max Townshend at Munich High End in May 2017 on the last day of the show and it was then that all that I knew (or thought I knew) about spiking speakers and draining vibrations to the floor was turned upside-down when he told me to isolate and decouple the speakers from the floor instead.
"All these years, we have been told to spike our speakers to the floor to drain the vibrations. That's all wrong. We should not couple the speakers to the floor but decouple them as vibrations from the floor will enter the speakers if we couple them," he told me. See https://www.av2day.com/2017/05/townshend-says-no-to-speakers-on-spikes/
Max Townshend was a knowledgeable man passionate about hi-fi and was a colourful character. He will be missed by many in the industry. RIP Max Townshend.