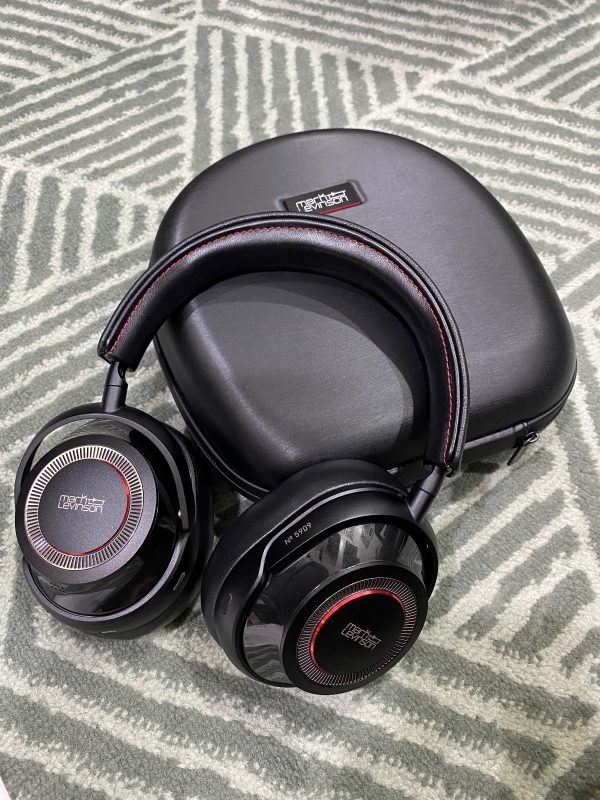 By Venoth Nair
Mark Levinson has always maintained a distinct look to its products which has evolved over the years but nonetheless continue to be easily recognizable. All its components maintain a somewhat bulky build with superior polish both in looks as well as fit and finish. In recent times, the brand has stuck to its sleek modern industrial look with solid blacks with hints of silver and red as its choice of color keeping it instantly identifiable.
Now with its entry into the highly saturated and competitive market of portable headphones, Mark Levinson hopes to take a bite out of this competitive piece of pie with its latest addition to the product line up, the No. 5909. This No. 5909 is Mark Levinson's attempt to deliver the brand's house sound to portable audio.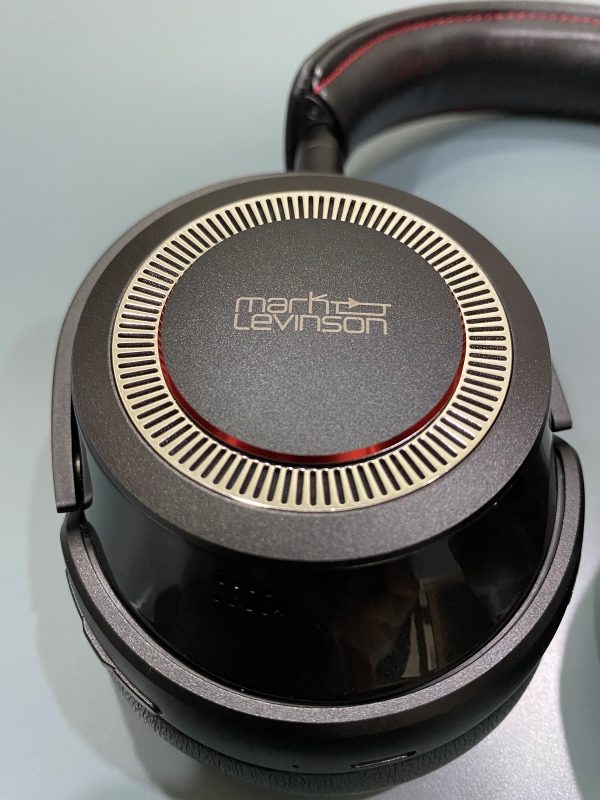 Beginning with its build, the No. 5909 is made with some pretty premium materials such as
leather on both the earcups and the headband cushion.
The yokes and internal frame are made of solid anodized aluminum with some hard plastics on the earcup covers on the back.
There is also a perforated decorative ring on the earcups which look like they allow for a
degree of openness but are in fact just an aesthetic design. These headphones are a closed back design which is intentional based on its many expected use case scenarios which include your daily commute or even travel in aeroplanes.
The hard plastic covers on the earcups are the only option available and come painted in 3
colours. The black colour, which in the case of the No. 5909 is consistent with Mark Levinson's aesthetic vibe, is in my opinion the best of the three. Though considering the device being somewhat of a fashion piece at this level, options with both red and graphite colours on the earcups provide a degree of flexibility in matching to one's personal tastes.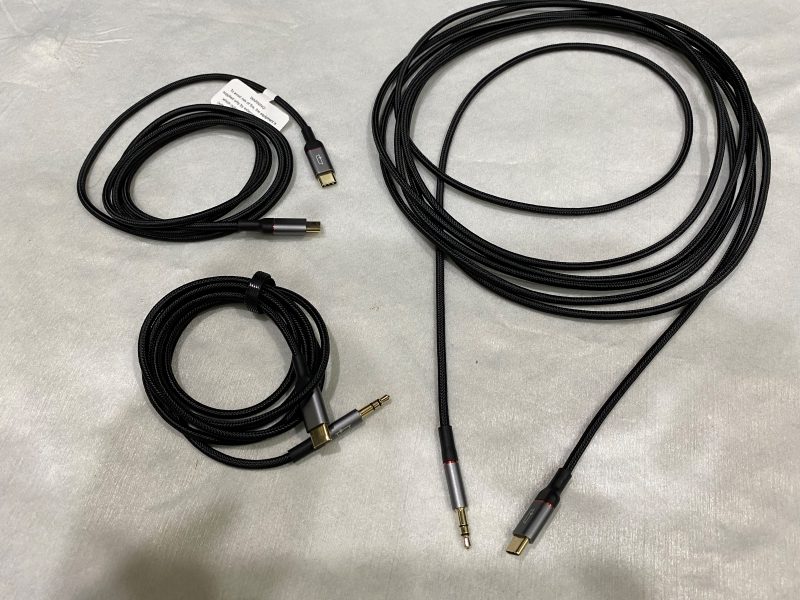 Specifications of the No. 5909 are pretty impressive. It sports 40mm Beryllium-coated drivers, Bluetooth 5.1 with support for LDAC, AAC and AptX technology, Adaptive Active Noise Cancellation, Ambient Mode as well as a 4-microphone voice array with Smart Wind
Adaption. Playback time is rated at 34 hours which drops to 30 hours if ANC is left enabled
throughout. Personal testing using the device almost daily has substantiated this claim.
Additionally, if you are out of juice you could quick charge the No. 5909 for 15 minutes which will provide almost 6 hours of playtime. Speaking of charge, it is good to note that the No. 5909 uses a USB C connection for both charging and connectivity to sources if a wired route is desired. This makes the unit super flexible and able to work with almost all of the
latest electronics out there.
Along with the headphone, Mark Levinson also provides a host of accessories to help maximize the No. 5909. You get a beautiful hairline finished hard shell carrying case, 2 3.5mm to USB-C audio cables at 1.25m and 4m lengths, a 1.25m USB-C charging cable and a piece of microfiber cloth. If all these weren't already enough, Mark Levinson also provides 3 adapters to ensure that your No. 5909 is always connectable no matter the source. No matter what, the Mark Levinson No. 5909 will be able to stay connected and fulfill your audio needs.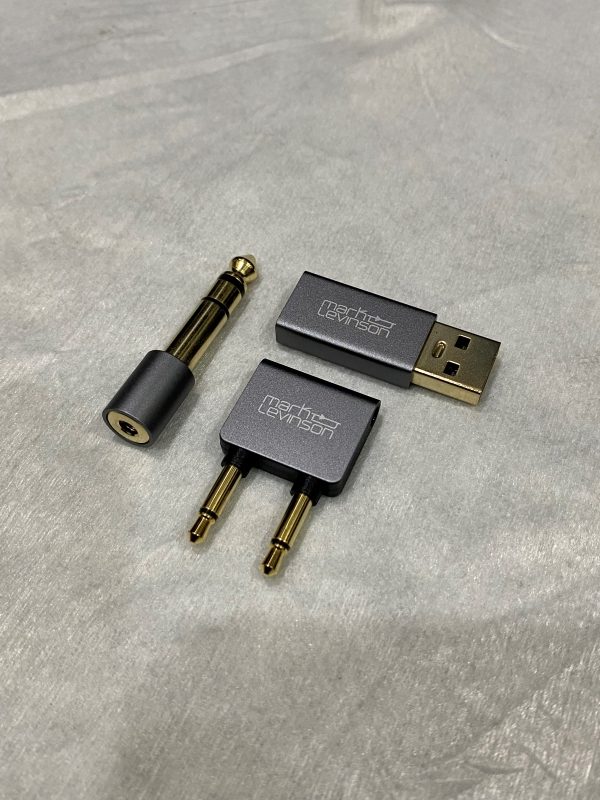 Moving on to sound quality, the Mark Levinson proves to be a cut above the rest. Detail retrieval is top notch; the headphones are capable of astounding levels of insight into recordings which exposes the many layers of a song as it is played back.
This is a highly technical headphone, that really digs deep into the details of any music that is played through it. If your music collection consists mainly of albums which are exquisitely recorded, then this headphone will be a perfect match. It's not so forgiving however with poor recordings which tend to sound bland and, in some cases, unlistenable.
Bass is on the lean side, however it is insanely textured and detailed. Inflections in notes are discernible even to the faintest points. If you like deep pounding bass with massive extension, then the No. 5909 might let you down, as it has a more nuanced approach to bass instead of out and out weight. Fans of Techno and heavy hitting R 'n' B might be left a little wanting. Tweaks are possible via the app to adjust the response curve but don't expect the difference to equal to the bass weight of say the Sony XM4.
Treble response is crystal clear, crisp and perfectly defined. Cymbal crashes and bell taps just sound brilliant. The mid-range is the best quality of this headphone. It's expansive, and has excellent dynamics with ample speed and agility. To sum it up, the sound signature of the Mark Levinson No. 5909 is lively with good presence. Fed with excellent recordings, the No. 5909 will leave you entertained for hours on end, no questions there.
The features and accessories on the No. 5909 are as comprehensive as the reigning Bluetooth king, the Sony XM4, with an edge for the Mark Levinson with its lengthy 1m USB C cable, unlike the Sony with its ridiculously short 4-inch cable. Both have great noise-cancelling attributes, however results may vary based on listening environments However the similarities between the two end there as the as the Mark Levinson No. 5909 is a technical beast compared to the more casual Sony with its fuller bass with a warmer, richer sound. If you have a fantastic library of great quality recordings with lots of information to process then the NO. 5909 is the perfect investment for you. Superlative build, looks, features and sound quality to boot make the Mark Levinson No. 5909 a top choice.
Mark Levinson's No. 5909 retails at RM5,500 and is available at AV Designs for audition and purchase.