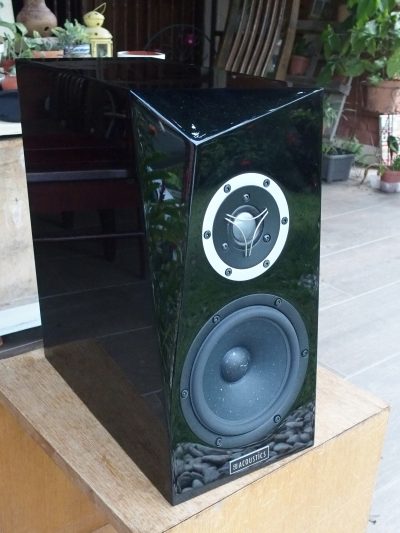 By Lam Seng Fatt
To be honest I found it quite unbelievable that the SB Acoustics Ara Be speakers are made in Indonesia.
The high-gloss black finish and speaker cabinets are very well done and if I did not check out SB Acoustics' website, I would have naturally assumed they were made in Denmark.
It just goes to show that Southeast Asians can make high-quality products if we really put our minds to it. SB Acoustics speaker units, crossovers and cabinets are designed in Denmark but manufactured in Surabaya in East Java.
According to the company's website: "SB Acoustics was formed to bring an alternative to the high-end transducer market. Marrying the design talents of Danesian Audio (Denmark), a company filled with industry veterans, responsible for many well known and revolutionary designs, and manufacturing expert Sinar Baja Electric (Indonesia), a vertically integrated company with more than 35 years of transducer manufacturing experience. We feel we have been able to create an affordable line of products, without compromising acoustic performance for cost."
Sinar Baja Electric (Indonesia) has facilities for speaker assembly, voice coil production, woodworking and cone paper production.
The SB Acoustics ARA Be is a two-way bookshelf speaker featuring the SB Acoustics SATORI TW29BN Beryllium tweeter and the 6½" SATORI MW16P-4 woofer, which features a paper cone with Egyptian papyrus fibres.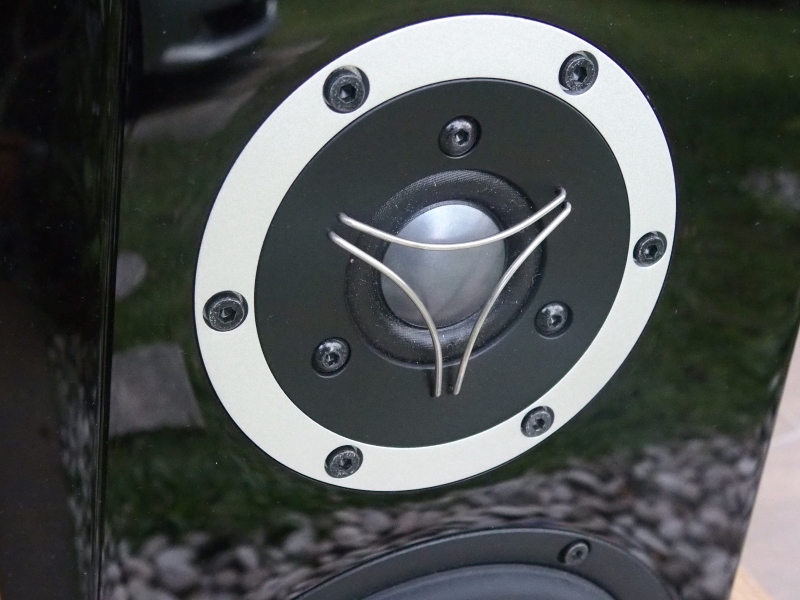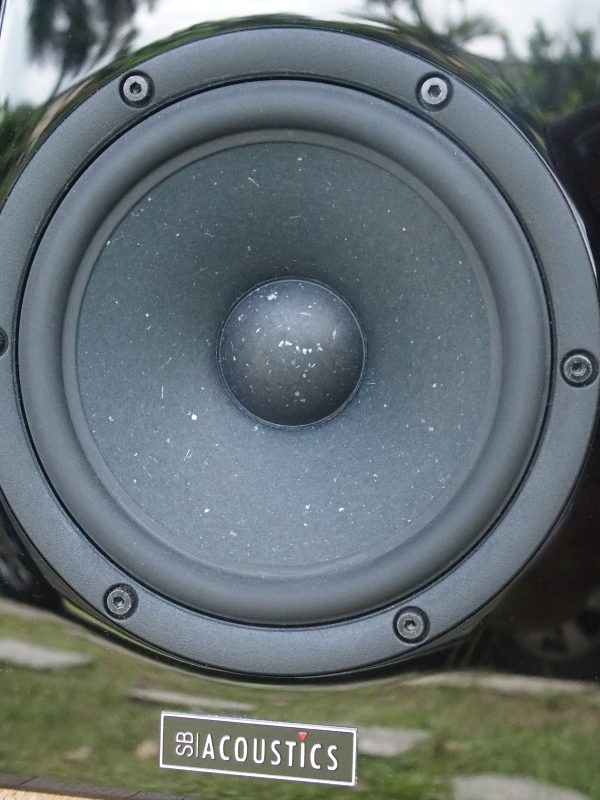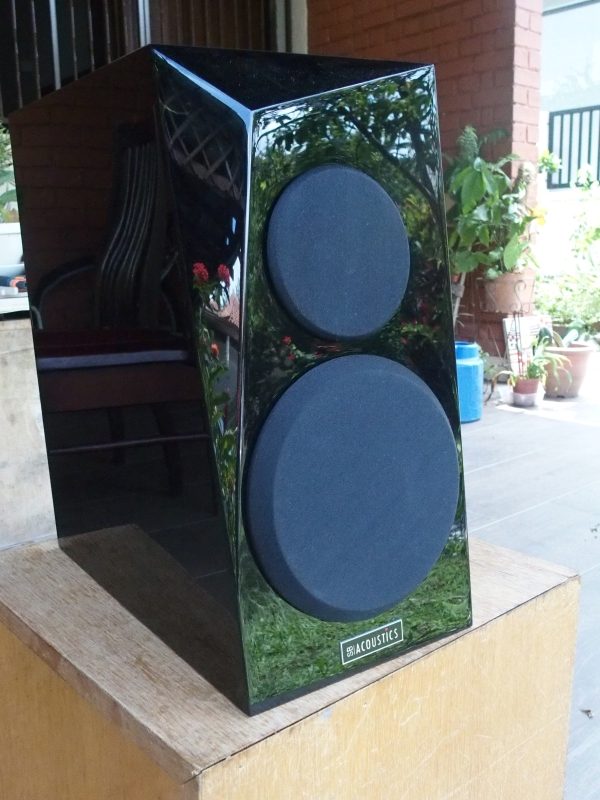 The cabinet slants backwards and the front baffle is faceted on one corner. This design feature not only gives the speakers an exciting look, but the faceted baffle is also to reduce high frequency diffraction to improve imaging. The 7° reclined cabinet is to ensure time alignment.
The cabinet is made from 18 mm MDF with internal bracing and internal reflections are minimized by wedge-shaped inner rear walls.
The bass-reflex SB Acoustics Ara Be has a rated frequency range of 45-30,000 Hz and sensitivity of 87 dB. Speaker dimensions (HxWxD) are 391 x 190 x 388 mm (15.4″ x 7.48″ x 15.27″) and the weight is 8.06 kg (17.77 lb).
I used two amplifiers to drive the SB Acoustics Ara Be speakers — the 300-watter Bryston 4BSST power amp and the Arcam SA10 50-watter entry-level integrated amp. Sound quality improved with more juice and higher-level (and more expensive) amplification.
The SB Acoustics Ara Be were placed on TAOC AST-60HB speaker stands about 7 feet apart and around 39 inches from the rear wall. Bear in mind, speaker placement is room dependent and your mileage will definitely vary.
I streamed music from a Silent Angel Munich M1 music streamer or played CDs on a CEC belt-drive CD player.
Firstly, the SB Acoustics Ara Be speakers need to be toed in quite a bit. In fact, they sounded best in an equilateral triangle formation.
Also, the faceted sides have to face inwards, which will result in more 'solid' and stable images and a better-defined soundstage with impressive depth.
There are round grilles which cover the woofer and tweeter and are attached to the baffle magnetically. I found that the sound improved a bit with the grilles removed.
The sound quality is very clean and the treble is extended, but overall the sound was a bit lean and the tonality was more on the cool side of the scale. For some reason, it reminded me of the sonic signature of ceramic speaker drivers.
However, the tonal balance was quite neutral and the bass was deep, punchy and low though it is rated to go down to only 45 Hz.
I was quite surprised that the tweeter which has a beryllium dome did not sound bright or hard. I have heard other beryllium dome tweeters that sounded bright, hard and even metallic. Indeed, the SB Acoustics' treble sounded extended and smooth without any touch of harshness.
The SB Acoustics Ara Be speakers are actually sold in kit form, but CJ Gan, an IT specialist and audiophile, who is the SB Acoustics sales agent for Malaysia, has made arrangements to bring in Completely Built Up (CBU) speakers from Artisan Acoustics Singapore, which is the SB Acoustics distributor there.
The SB Acoustics Ara Be speakers cost RM8,888 a pair. CJ Gan of Hifi Paradis can be contacted at 011-31347900.