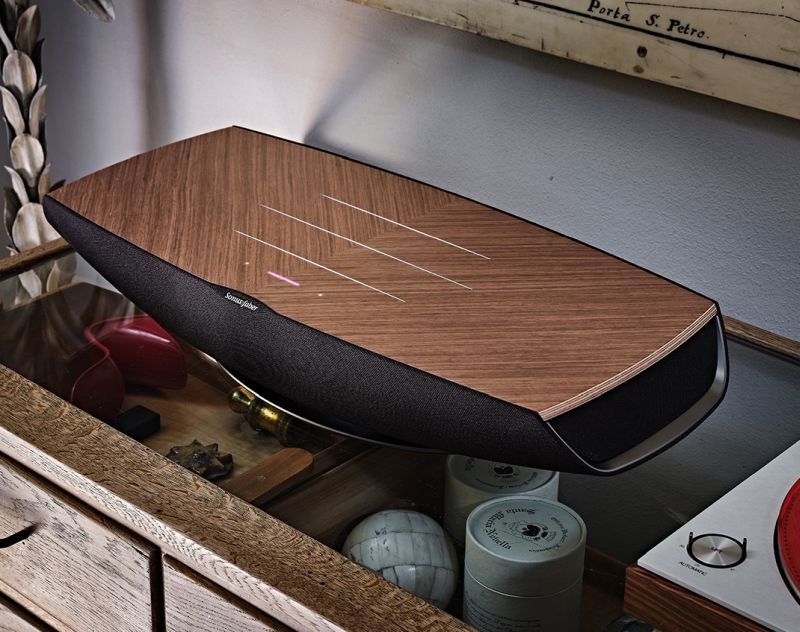 Sonus Faber, the Italian company known for making speakers that sound and look good, has moved into the lifestyle segment with the launch of Omnia, its wireless speaker.
Andy Tan of Perfect Hi-Fi said the Omnia is now available at his showroom and its recommended retail price is RM10,999.
Like other Sonus Faber products, the Omnia looks good. According to several reviews in foreign websites, the sound is pretty good too.
While the Omnia is designed for streaming, it is unique as it offers a phono input for turntables with MM cartridges.
The top-plate with walnut finish (a graphite finish is an option) delivers a homy and traditional ambience, it does not only look pretty as it incorporates SENSO, Omnia's tactile illuminated control feature.
"This touch sensitive interface allows direct control of the system, with an additional remote operation available via the supplied handheld controller and user's smartphone or tablet. The illuminated lines indicate the wireless speaker mode, which streaming service is in use and which input is selected, also allowing the user to adjust the volume," said the company' website.
Omnia also features CRESCENDO, which is an "advanced signal processing system that results in a greater sense of dimensionality and immersivity, cleverly utilizing the two full-range side speakers. It creates a crisp wavefront which, through room reflections, mimics that of a live performance".
The specs of Omnia:
Stereo 4-way.
DSP-optimized closed box system.

Speakers
Tweeter: 19mm silk dome driver
Mid: 76mm paper pulp cone drivers
Full-range side speakers: 44.5mm cellulose pulp membrane drivers
Woofer: 165mm long-throw aluminum cone driver

Power rating
490 W

Frequency response
30Hz to 25kHz (@-6dB)

Audio input
HDMI Arc 2 channel
Analog input: MM Phono/line-in

Network connectivity
Ethernet (10/100 Mbps)
Wi-Fi dual band 2×2 802.11 b/g/n/ac (2.4GHz and 5.2GHz)

Dimensions (HxWxD)
130 x 650 x 280 mm
5.11 x 25.59 x 11.05 in

Weight
7.6 Kg
16.75 lb
Call Andy Tan of Perfect Hi-Fi at 019-2112566 for more details.