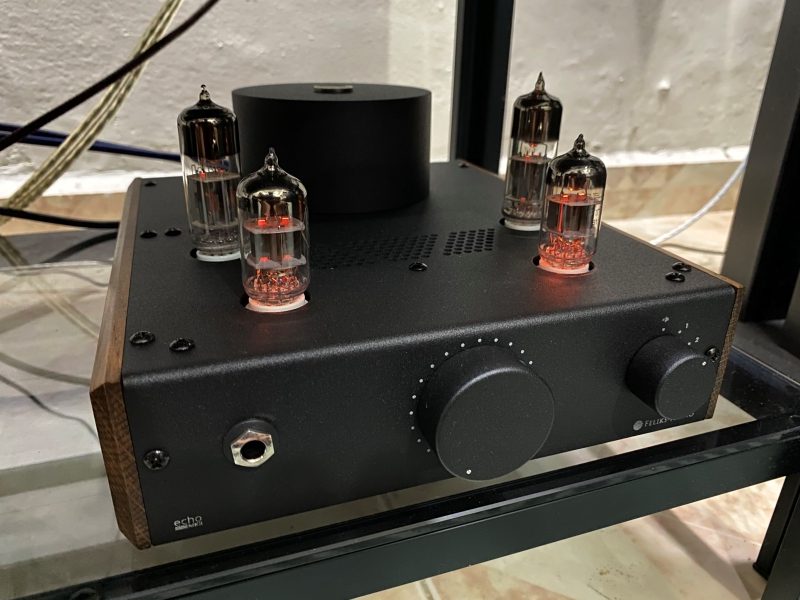 By Venoth Nair
Admittedly when I was initially contacted by AV Designs asking me if I was interested to try out the Feliks Audio Echo 2 along with the Mark Levinson No. 5909 headphones I wasn't sure what to expect. To be completely honest, I lacked any knowledge on Feliks Audio as a brand and as such had no idea what I would be receiving for review, only the mere fact that it was a tabletop headphone amplifier which utilized tubes.
So, I decided to give it a shot as these days many new brands are popping up everywhere with many producing some surprisingly good equipment.
Upon receiving the box, the first thing that struck me was the size of the packaging, which was huge unlike most of the headphone amps I am used too, especially at this price point.
The inside revealed high quality packaging which held the main unit securely at the bottom and on top all four tubes were laid out in marked individual boxes. There is a detailed guide to ensure that you install all the tubes correctly and the process is pretty easy enough. Each tube has pins below which are easily mated to its connector thanks to the pin arrangements which assures the right alignment and fit.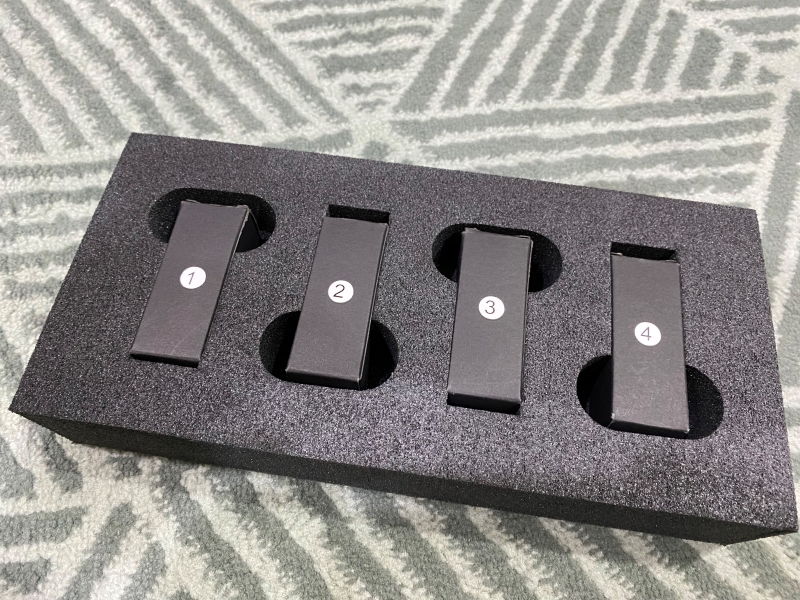 The exterior of the unit is robustly built using solid, high-quality materials all around. The bulk of the case work is in solid metal with a nice inclusion of solid wood panel sides for that vintage custom look. Once installed the tubes occupy the entire front half of the top with the rear seating the large transformer which is also encased beautifully in the same metal materials with a logo on the top. Overall, the unit looks quite clean and makes no effort to hide its tube-based topology.
Turning to the rear there are 3 RCA inputs with a pair of outputs which are all gold plated. The power is fed via an IEC connector socket and right next to that at the end is a large red power switch to turn the unit on or off.
Swing the unit around and the front sports a large centered volume knob flanked by an input selector knob on the right and the headphone input on the left. The input is a 6.3mm jack type, so adapters are needed for other connector types. However, those looking to use pure balanced connectors will need to look elsewhere.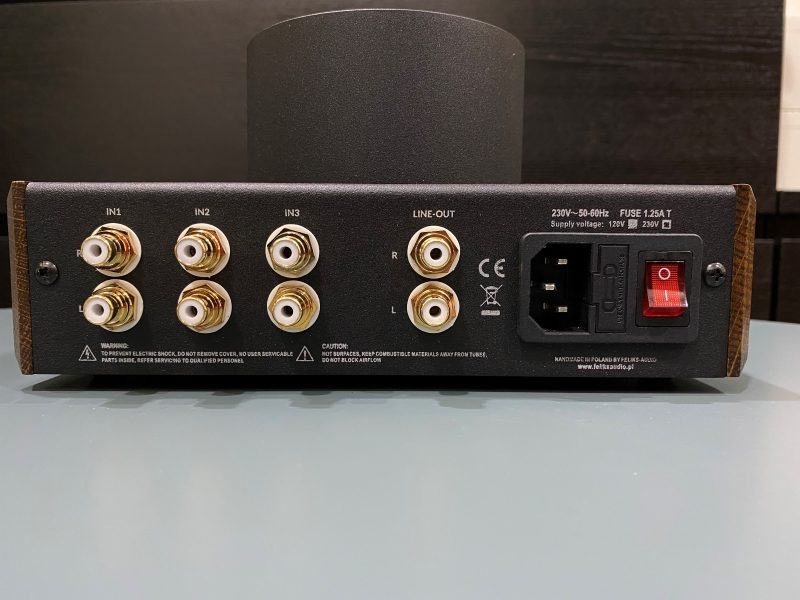 On the specifications side, the Feliks Audio Echo 2 boasts the ability to support headphones up to 600 ohms and on paper the power output is rated at 350mW as mentioned by the website. In order to test the power output of the Echo 2, I tried It with some efficient headphones like my Audio Technica ATH-M50x and also with my more demanding Beyerdynamic DT770 Pro which has an impedance of 250 Ohms for a more challenging load.
Even when running the more demanding Beyer, the Echo was barely even pushed hard to get some serious volume output. I found myself leaving the volume knob at 10 o'clock position in most of my listening cases. I doubt most users will ever claim to run out of juice when using the hefty little headphone amp.
The Echo 2 is deceptively powerful and this was reflected in sound quality which was stable throughout. That positive power is mated to linearity in the frequency range which was also great. So, when the volume knob is moved around immaterial if it's low volume or turned up, you're not going to miss much of the action. This makes this a forgiving amp for those who have different moods during their listening sessions.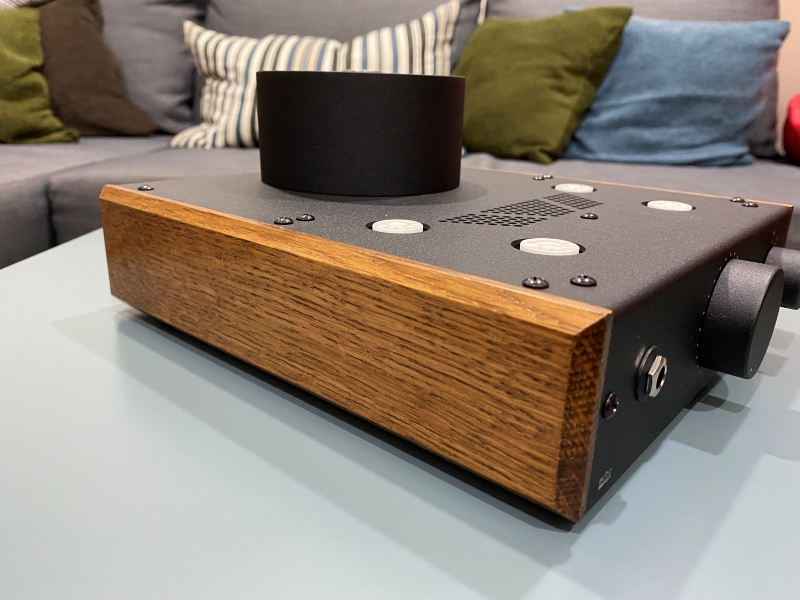 The sound signature as one would characteristically expect from a tube-based amplifier is indeed on the warmer side. However, the Echo 2 presents this quality while maintaining an impressively low noise floor and a copious amount of detail. There was a generous amount of texture and richness to its tone that were very satisfying to listen to. Gritty rock music such as the likes of ZZ Top's "La Grange" and Sound Garden's "Black Hole Sun" just had the right amount of bite and weight.
This is a headphone amp that is not fussy with music and plays pretty nicely with even not so favorable recordings staying away from promoting harshness or sibilance. Be it audiophile recordings, high octane techno or even heavy rock tracks, all sound great on the Feliks Audio Echo 2.
If there ever is a shortfall, and this is me being very nitpicky here, is the somewhat safe-ish
approach to its overall sound signature. It's not to say that it's veiled or masked, but just a slight mellowness on the top end which for certain tracks require that little crispness and sparkle to showcase the entire picture.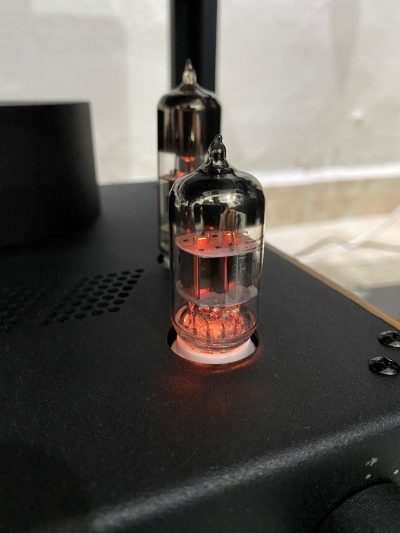 If you're looking to go technical on your listening session, then it might be best to opt for something with better measurements, like say headphone amps from Topping which are known for having excellent measurements. But if your idea of a listening session is banging your favorite tracks back-to-back, hours on end in pure audio indulgence, then the Feliks Audio Echo 2 might be the right choice. This is a highly enjoyable amplifier that plays nicely with most headphones. Proof is in its use which in all scenarios led to extended listening sessions, and never once feeling fatigued.
Add to that the rather affordable admission price for a well-made, gorgeous looking tube design, and what you are left with is a headphone amplifier with plenty going for it.
The Feliks Audio Echo 2 headphone amplifier retails for RM4,800 and is distributed by AV Designs.