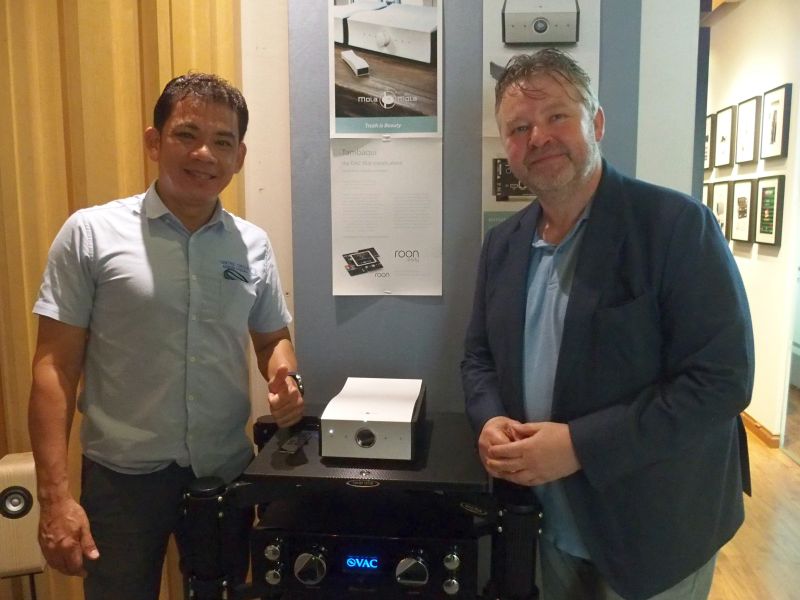 It was with much surprise and pride that I discovered that Printed Circuit Boards (PCBs) used in the high-end Mola Mola components from Holland are actually made in Malaysia.
After a bit of googling, I found out that the company making the PCBs is Seetek EMS Sdn Bhd located in Nibong Tebal, Penang. Seetek EMS is the Malaysian-based manufacturing affiliate of Hypex Electronics, a Dutch company specialising in the development and production of high-end amplifier modules, power supplies and DSP modules. Hypex is the parent company of Mola Mola.
This was revealed by Ewald Veruerk, the international sales manager for Mola Mola (he also represents Vivid Audio and was at Perfect Hi-Fi on Thursday), who visited Centre Circle Audio in Taman Tun Dr Ismail, Kuala Lumpur, yesterday. Centre Circle is the Malaysian distributor of Mola Mola products.
Mola Mola components have made a great impression on professionals working in recording studios and on audiophiles with its unorthodox designs, commitment to reproducing natural sounds and new approaches to solving old problems.
For example, the Mola Mola Tambaqui DAC features a two board stack. "On the first board, all incoming digital audio is upsampled to 3.125MHz/32 bits and converted to noise shaped PWM. On the other board are two mono DACs, in which a discrete 32- stage FIR DAC and a single-stage 4th order filtering I/V converter, convert the PWM into analogue with a breathtaking 130dB SNR. This is near the theoretical limit for 24-bit files and far beyond that of even quad-speed DSD," according to its website.
And as for its amplifiers, it has opted for Class D for high-end audiophiles while others opine that such amplifiers are fit only for car audio and sub-woofers. Mola Mola's Kaluga monoblocks are based on "the world's most sought after class-D technology: Ncore. Unprecedented low distortion, noise and output impedance combine into what scores of enthusiastic users unanimously describe as 'no sonic signature at all'," adds its website.
Ewald said Mola Mola has already achieved a performance level which is very close to the mathematical summit of Class D amplification.
Ewald said he knows one mastering engineer in Holland who bought several Tambaqui DACs as they created a sound quality that was closest to what was recorded on the master tapes.
Nelson of Centre Circle has set up a system featuring Mola Mola components for demo. Call him for an appointment. — Posted by Lam Seng Fatt