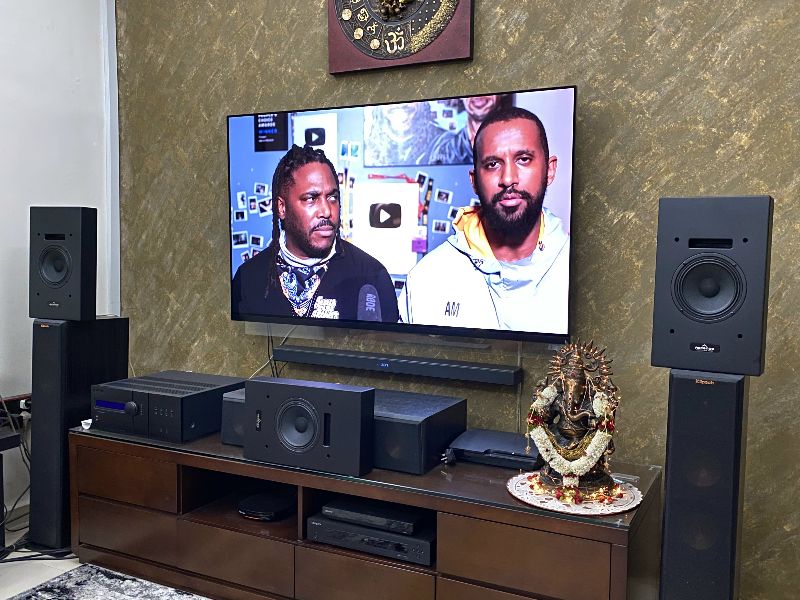 By Venoth Nair
The Ascendo brand has literally been making itself felt with its seismic infrasonic subwoofers and flagship cinema speakers leaving many wishing they had the inheritance to own it, myself included. Well, there is hope of solace for us mere mortals, thanks to the brand's affordable range of custom install speakers and its entry-level sub, the SV-12.
In order to give me a sampling, the AV Designs team set up a full flight system in my home primarily comprising 3 units of the CCM6-P which utilizes an Axi-Symmetric 6.5-inch coaxial point source driver, which is vented, for the front and centre channels. The rear channels are handled by the Ascendo Immersive Audio (AIA) CCM5-P which has a time-coherent coax one point source driver which is smaller at 5.25 inches. On the bass end, 2 units of the SV-12 12-inch, 500-watt subs were used rounding out the AIA system.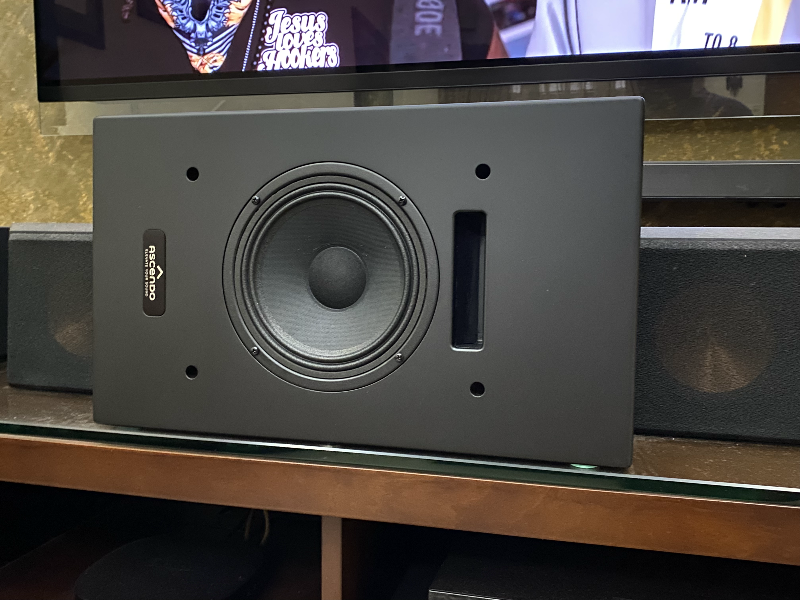 The AIA speakers were partnered to my own JBL in-ceiling speakers for Atmos which were all then powered by my Lexicon RV6 with bass management supported by a mini-DSP to keep the twin subs from misbehaving. On the source end was a mix of content from Netflix streamed on my LG OLED TV along with Blu-ray movies played off both my Sony XB-700 and Oppo BDP 103D Blu-ray players. I would occasionally throw in some gaming from my Sony PlayStation 4 to giving the system a complete rundown.
Unboxed, the Ascendo complement of speakers are just plain black boxes, nothing shouty or unique looks wise. But closer inspection will reveal that the speakers have a number of special things about them like their diminutive size and super shallow depth. The cabinet is beautifully finished and this is the same even with the subs, however the sub has a veneered finish as opposed to the speakers which are a satin matt black finish. Grilles are included and are magnetic in nature which snap on firmly in place but the SV-12 grilles are the conventional compression pins which are super secure.
Round the back the speakers come with recessed speaker connecters which are gold-plated push-on binding posts. Also visible are the 3 wall brackets (1 for the CCM5-P) which allow for both horizontal and vertical positioning of the speakers. Also available is Vesa 100 mounting points which add even more flexibility to the mounting process. So, if you're like me and rather have your speakers on the surround channels having some inclines to it, the Ascendos will be more than obliging.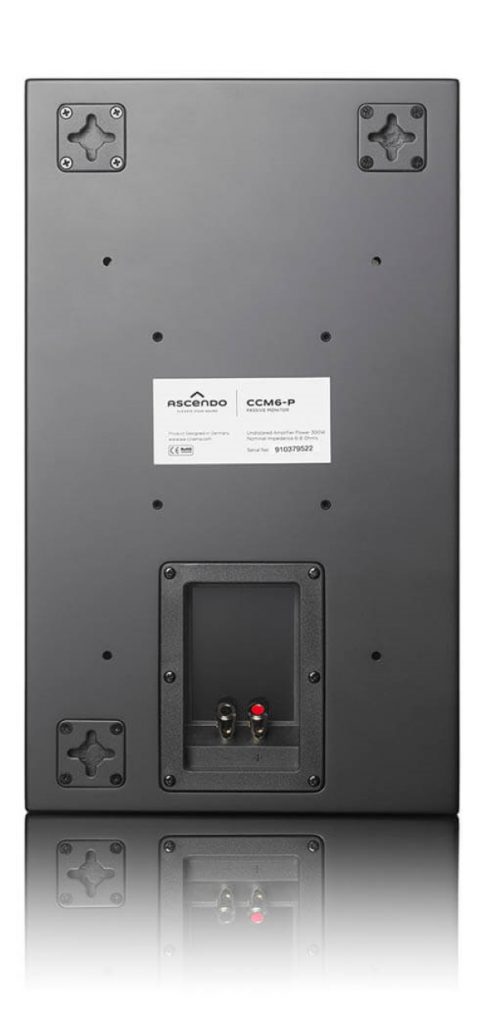 After a proper set-up process taking almost 2 hours (time taken was longer than usual due to set-up process of the dual subs which sit opposite each other diagonally across the room) it was time to fire up the entire system and put it through its paces. To start with I decided to go with the most common daily entertainment source, which is Netflix via my TV which thankfully has a considerable library of Atmos content. So, I started by watching a plethora of my favorite Netflix original content like Stranger Things, Squid Games, Black Summer as well as movies like Red Notice and Extraction
The first thing I noticed with the Ascendo system is its fantastic speed and agility in the bass department which helps deliver excellent dynamic shifts during transitions from high octane sequences to mellow ones. Whether it's action adventure sequences or dramatic thrillers, the system scales itself well while showcasing remarkable output and composure given the speakers' dimensions. Midrange and treble performance are equally superb, capable of immense scale while highly detailed, yet still refined enough to deliver holographic imaging not just up front but also on the rear. This was achieved by toeing in the rear channels slightly towards the listening position, which in turn created a beautifully detailed and accurate 3-dimensional sound stage.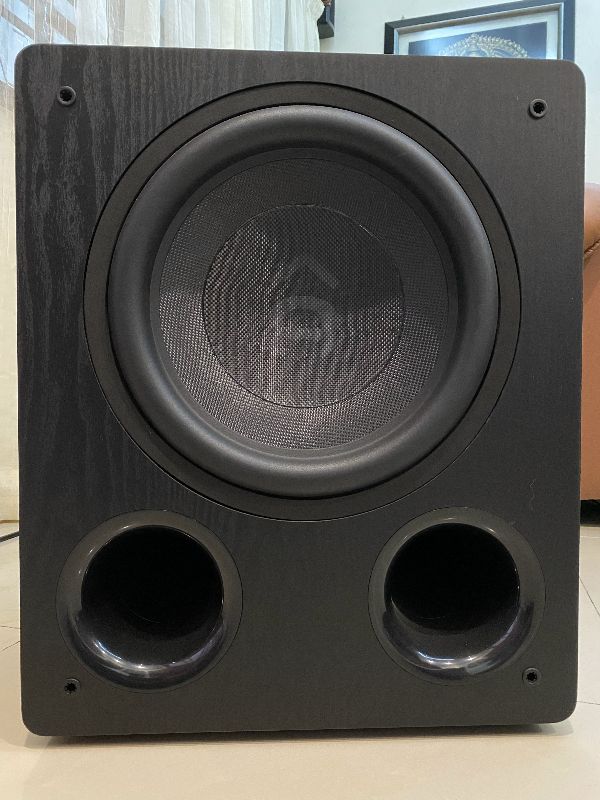 This level of accuracy is especially satisfying in horror films like A Quiet Place, particularly the basement scene where Emily Blunt is hiding from one of the creatures. The scene's sudden dramatic shifts from quiet to loud, placement of effects all around and sudden pin drop silent moments are the best test of a system's abilities and the AIA system does it all flawlessly.
Switching on now to some Blu-Ray, what better movie to taste an apocalypse level system with a movie set in a post-apocalyptic environment — Mad Max: Fury Road. Beginning with the starting intro, the chaos and overlapping sounds of engine roars, travelling voices and news clips playing all around, there is a sense of drama and weight which engulfs you where you sit while maintaining every last little detail that you need to hear, priming you for what's to come.
Even in the weightiest scenes involving the war rig in particular, which has the loudest engine roar, has not once been robbed of any of the background details. Even the busiest scene like the one where the war boys are assembling to go after Furiosa is intense without missing even the finest of detail. The subwoofers knock out impressive depth and weight sending each scene epically into the next. The movie with its insane blood pumping action sequences is kept in pace with its sound thanks to the Ascendo's amazing confidence and fantastic performance headroom.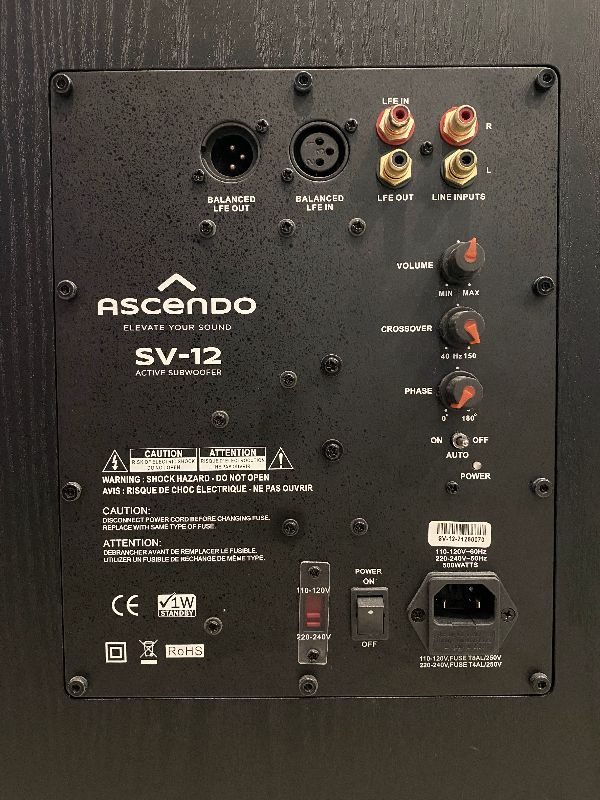 Juxtaposition between two objects is easily identified thanks to the coherence among all the speakers. Such dexterity is particularly helpful especially when gaming with a system like this. This precision improves response times and reactions when playing games that are heavily dependent on sound effects during gameplay like The Last of Us and Horizon Zero Dawn. So, if you're like me and enjoy gaming on your cinema setup, rest assured that the Ascendos will deliver.
If there is a caveat to this super competent range of products it's perhaps when switching to pure music listening, whether in stereo or multichannel. The hyper accurate characteristics of the entire system does lead to music sounding a little dry and overtly critical. In all honesty however it's rare for a home cinema system to reproduce pure 2 channel audio with the degree of competence that a Hi-Fi system would, but nonetheless this is just me setting the expectations high based on how awesome the system is with home cinema. If the soundtrack is purposely recorded for home cinema, then that fault quickly vanishes.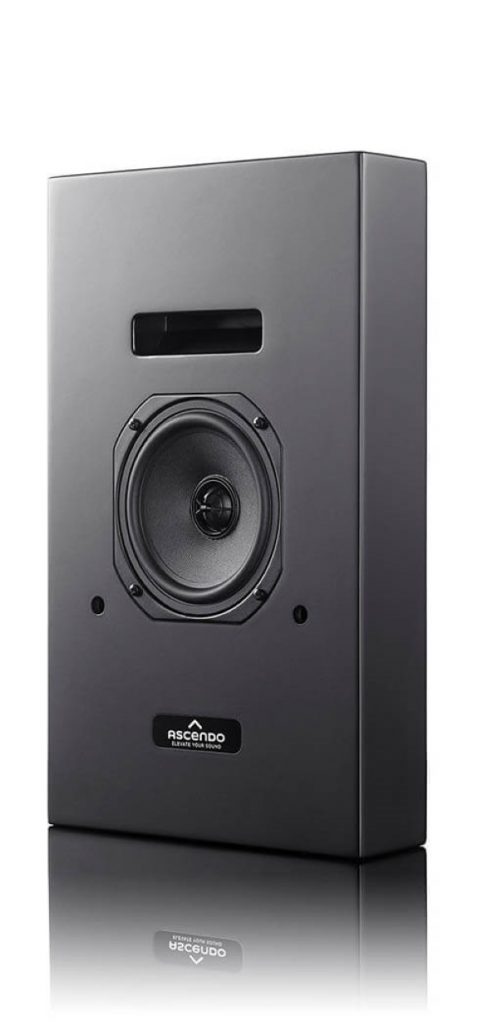 In summary, the Ascendo-based entry-level system is a winner in my books. Well built, super-efficient, high-performance speakers which deliver scintillating home cinema performance while being able to work in various installation needs make this a perfect start into the world of serious home theatre. Sure, the total cost of RM30k (in Malaysia) for the initial price may be a touch steeper than other entry-level options but the performance on offer is anything but entry level. If you would like to experience the Ascendo Speakers yourself, do head over to AV Designs' showroom to be able to audition the speakers in this system as well as other offerings from the AIA house.
Here are some prices for speakers tested as well as a few other great options, (all prices are per piece)
1. CCM5-P L/C/R Speaker RM 2,900
2. CCM6-P L/C/R Speaker RM 4,400
3. CCM6P Centre, RM 4,500
5. CCM6P Wedge, RM 4,500
6. CCM10-P L/C/R Speaker, RM 7,700 (10-inch driver)
7. SV12 Subwoofer, RM 5,600
For more information or to arrange an audition, contact AV Designs at 03-62411237