By Lam Seng Fatt
Here are some of the demo rooms that attendees should visit: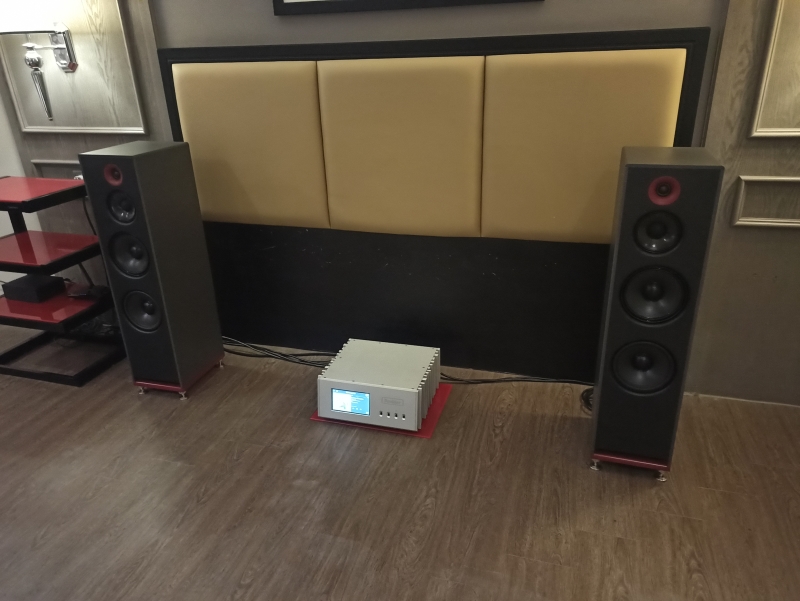 This is Absolute Sound's simple system comprising a Boulder 866 Integrated Streaming Amplifier and the Stenheim Alumine Three speakers. On Friday, a dCS Bartok was also used. Yesterday, even without the dCS, the system sounded fast, punchy and clear with a wide soundstage.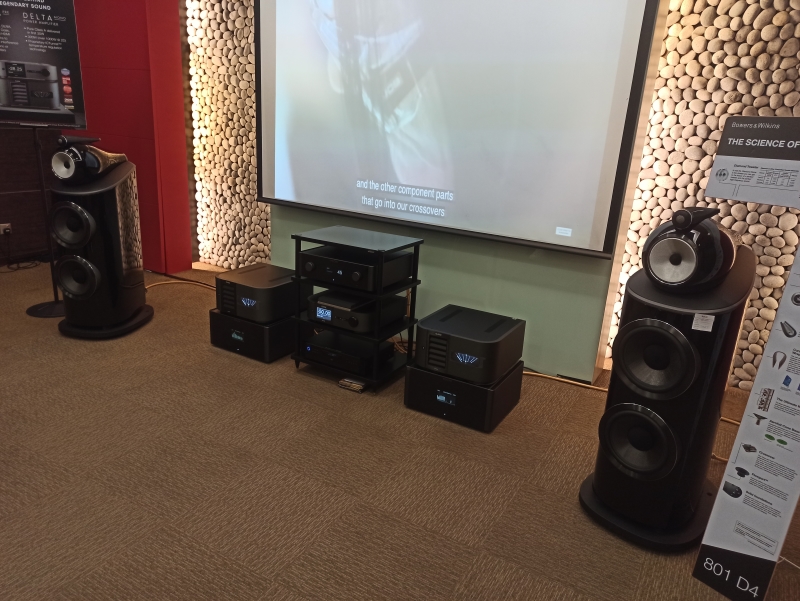 From The Experts Group Malaysia is this system comprising B&W 801 D4 speakers powered by the Michi P5 preamp and the Michi M8 Monoblocks which pump out 1,080 watts into 8 Ohms each!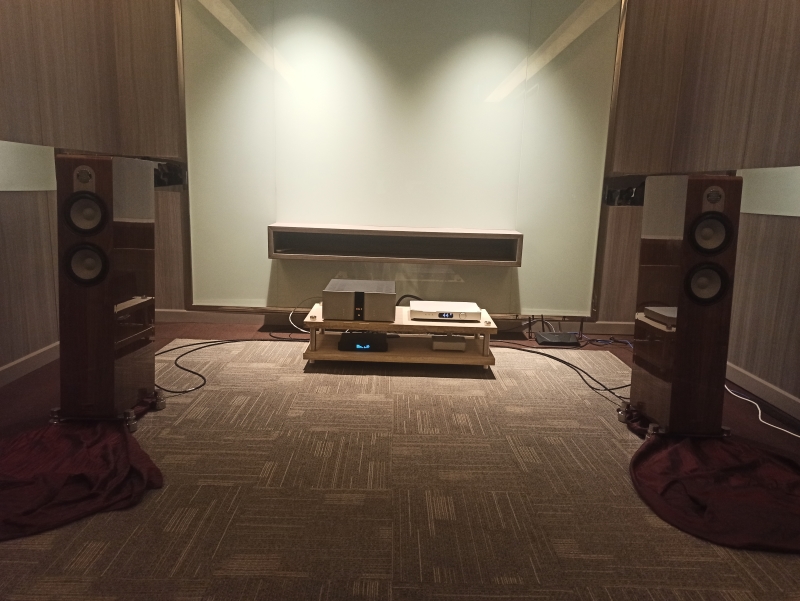 From Statement Systems is this simple setup comprising the Marten Parker Trio speakers, the Vitus Audio RI-101 integrated amplifier, an MSB Discrete DAC and Lumin's U2 Mini streamer. Audiophiles have not heard MSB, Vitus and Marten components in Malaysia for many years.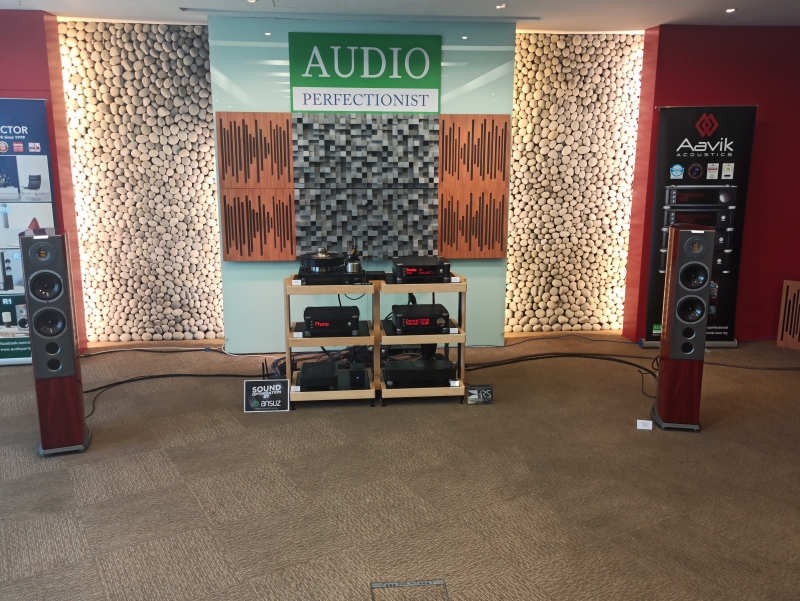 In Audio Perfectionist's room were two systems, but this one was played most of the time. It comprises the Audiovector R6 Arrete speakers, Aavik U-180 Uniti amp with DAC. Aavik S-180 Streamer, Aavik R-280 Phonostage, J Sikora Initial MAX turntable, Ansuz cables and HRS rack.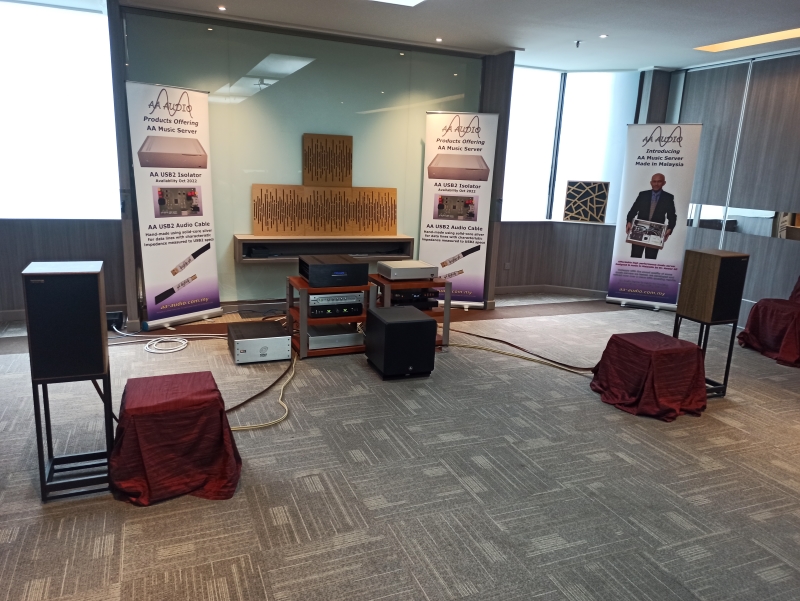 Dr Anwar Ali of AA Audio designed his own streamer which made its debut during the recent Northern AV Show Penang. He has refined and improved the streamer since then and it is now ready for production. His system using his streamer, Holo DAC and Harbeth speakers with JL Audio subwoofer is worth listening to.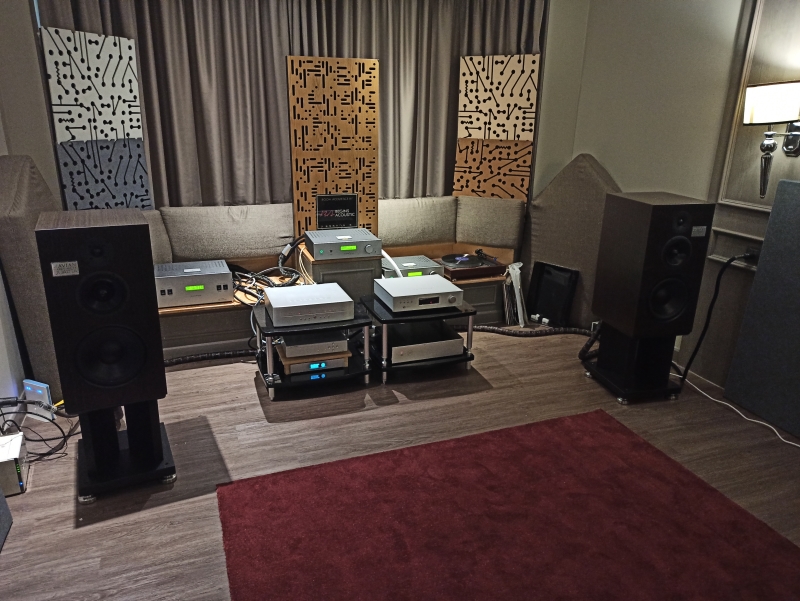 From AFC Top Hi-Fi are the Xavian Quarta speakers with Lumin streamer, Denafrips Terminator Plus DAC, Tsakiridis Alexander Ultima preamp and Xtark power amp. Cables used are the really thick Inakustik models.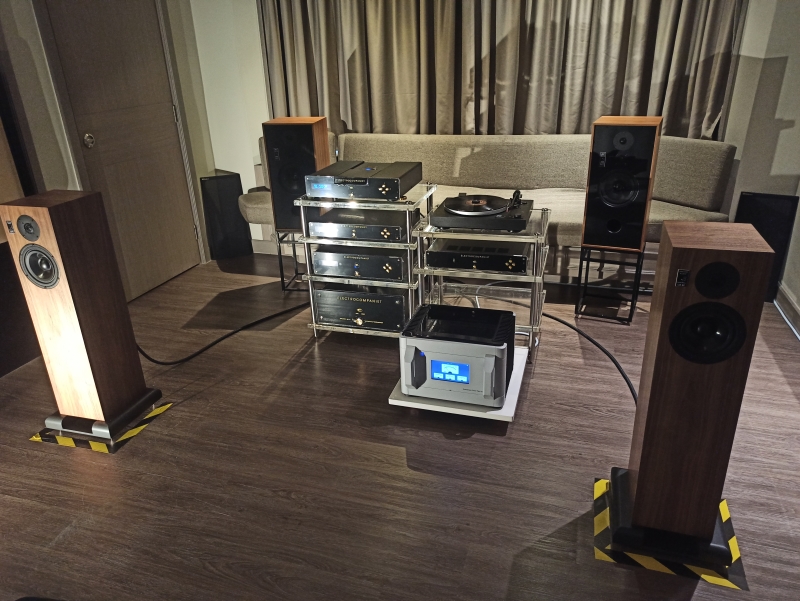 From A&L Audio Station are the really warm-sounding and nice Graham Audio Chartwell LS6f floorstanders driven by Electrocompaniet components. This system was easy to listen to and easy to like.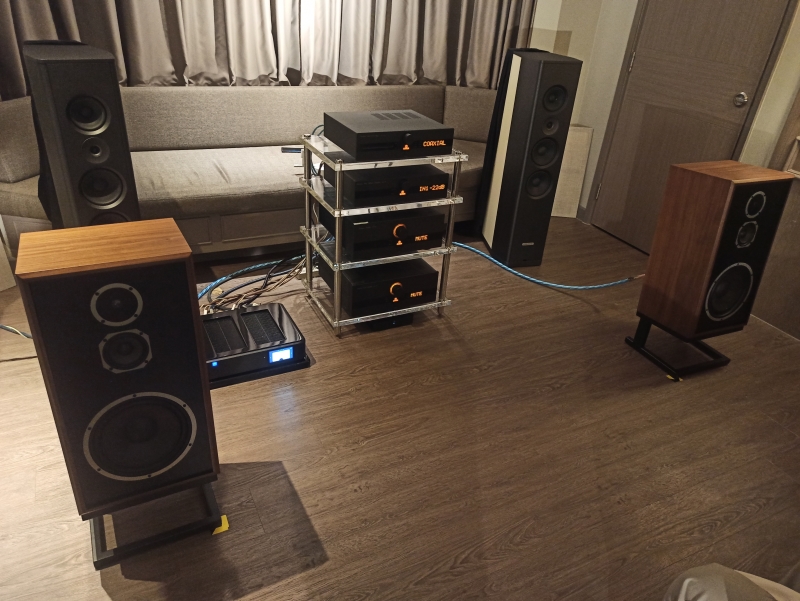 In A&L Audio Station's second room were a pair of KLH Model Five speakers driven by Canor components. This system turned out to be surprisingly nice to listen to.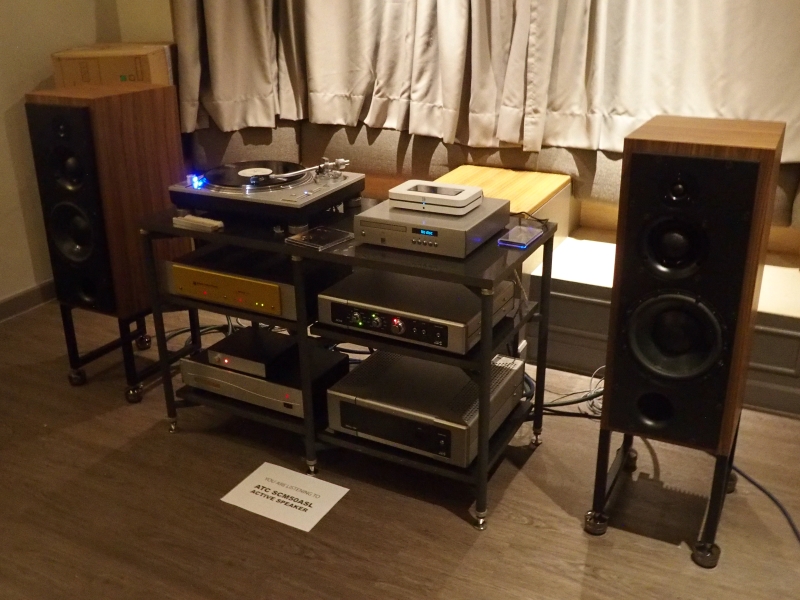 Hi-Way Laser's Kenny Sin was having a lot of fun playing rock albums really loud on the active ATC SCM50 speakers. Lots of people visited his room and all of them enjoyed his selection of demo songs with many nodding their heads in time with the fast and furious tempo.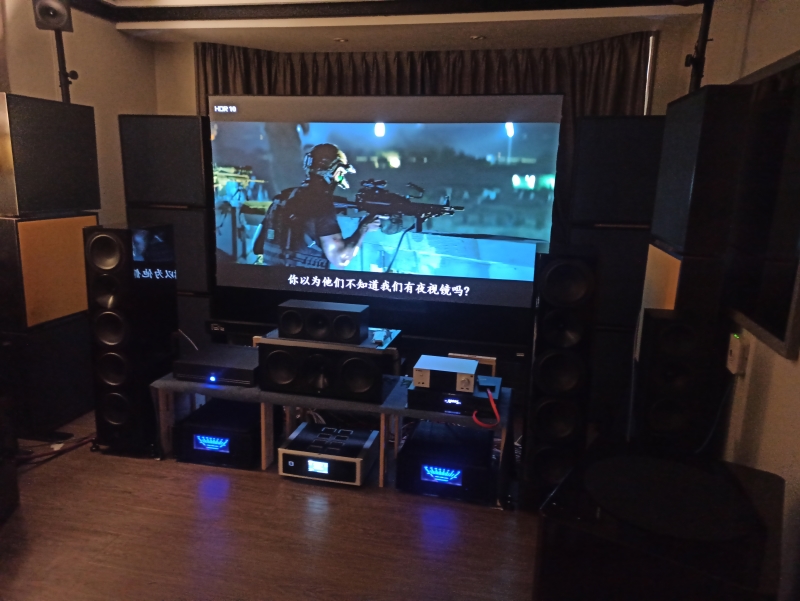 Quantum Acoustic AV set up the only home theatre system that was notable and only after it was recalibrated on Saturday morning. It featured a 7.2.4 Dolby Atmos system comprising the Arendal Sound 1723 Flagship Series, NAD M17 V2i Surround Sound Preamp Processor powered by Nord Acoustics Nord One MP NC502 (HYPEX) l, Tonewinner AD-7300PA+ for the rest of surround and Atmos speaker and the bass is supported by Arendal's flagship 1723 Subwoofer 2V.
Gelombang 2022 ends today. It is on from 10am till 8pm at Melia Kuala Lumpur Hotel.