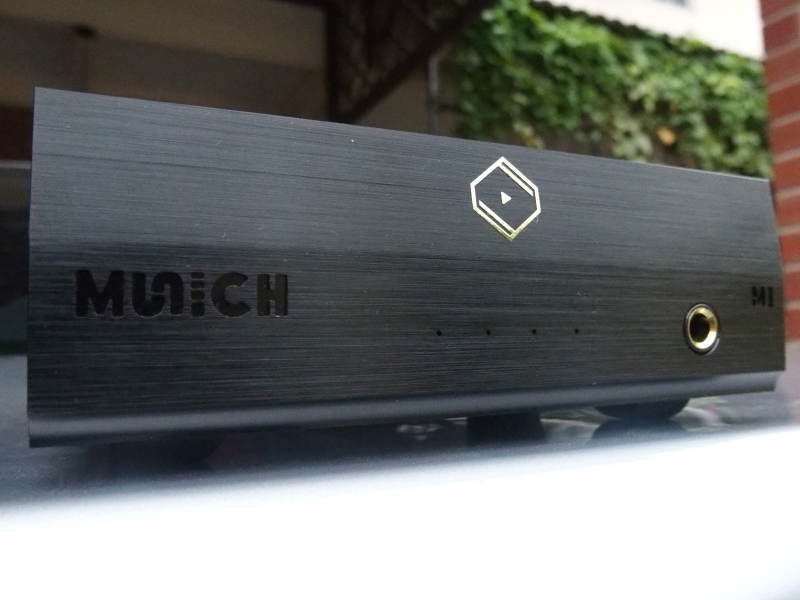 By Lam Seng Fatt
The Silent Angel Munich M1 network music streamer is more than just a streamer — it also has a built-in DAC and a high-performance headphone amp module.
I am not sure why, but it offers both analogue (RCA) and digital outputs (I2S, AES-EBU, co-axial and USB). AES/EBU; I2S and co-axial support up to PCM 384KHz and DSD 5.6M (DSD128) while the USB supports up to PCM 768KHz and DSD 11.2M (DSD256). However, the Munich M1 does not support MQA files. Since it has its own DAC I would assume that analogue outputs would suffice, but it offers you the choice of using it as a pure streamer and hooking it to a higher-end DAC which can handle MQA files since the manual says the streamer can send an MQA encoded track to an MQA-decoding DAC but only via the USB output.
Regarding the I2S output, I connected an HDMI cable from the Munich M1 to a Wyred4Sound DAC2, but there was no connection.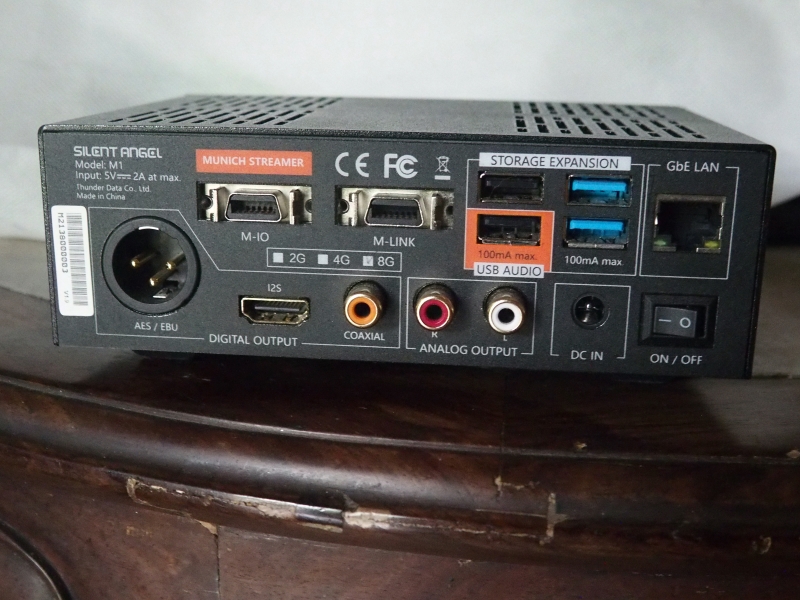 At first I could not control the volume of the headphone output using the volume control on my handphone and the Quick Start Guide did not offer any pointers and it was through some trial and error that I found out that via the recommended app, VitOS Orbiter, there is a 'Device Settings' feature and I had to turn the volume control on.
Once that was done, it was easy to control the volume with my handphone and using a pair of AKG K240 Mk II headphones, I could hear that the sound was powerful and clear. Obviously the headphone module of the Munich M1 is a high-performance feature.
When I tried to use the USB digital output into an iFi ZEN DAC, I again found out that via VitOS Orbiter, I had switch from 'Local Device' to 'External USB DAC' before I could connect to the iFi ZEN DAC. Earlier, I had tried to connect the Silent Angel Munich M1 to a Wyred4Sound DAC2 via USB, but the device could not be detected. Thus it appears that the Munich M1 cannot connect to all DACs via its USB output.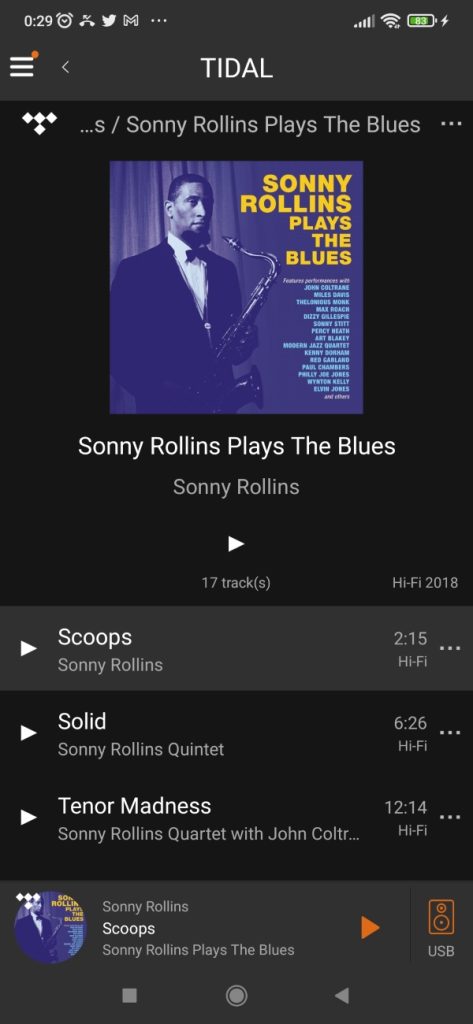 Since I managed to get the iFi ZEN DAC to work, I could compare its sound quality with that of the Munich M1's internal DAC. The much cheaper iFi ZEN DAC — a best buy given that it costs only RM630 — sounded thin and a bit lifeless in comparison.
I spent more time listening via the Munich M1's analogue outputs connected to the Lamm LL2 Deluxe preamp, Bryston 4BSST power amp and ATC SCM50 speakers. Connecting it to the wifi router was the best ethernet transmission system available in my home — a Wireworld Starlight 8 Twinax ethernet cable, a Silent Angel Bonn N8 network switch powered by an iFi iPower X and a Shunyata Sigma ethernet cable.
This set-up could sing quite well. The soundstage was surprisingly wide and quite deep and the clarity was rather impressive. The songs I listened to were streamed from TIDAL.
For those who want something other than the sonic signatures of AKM or ESS Sabre chips, the Silent Angel Munich M1 could be what they are looking for because the component uses 4 Cores 1.5GHz ARM Cortex-A72 chips. I believe ARM chips are commonly used in smartphones and tablets.
The Munich M1 can handle a long list of music formats — AAC, M4A, MP3, OGG, FLAC, WAV, ALAC, DSD (DSF, DFF), WAV64, AIFF, CUE files, WMA and APE. It can stream from Amazon Music, Spotify, TIDAL, Qobuz, HiIGHRESAUDIO, works with Apple AirPlay and DLNA, and is Roon Ready.
The Silent Angel Munich M1 can be upgraded with a better supply — the Silent Angel Forrester F1 which has two DC outlets designed to power the Munich M1 and the Bonn N8 network switch.
It is a compact component measuring 6.11 (W) inch x 1.99 (H) inch x 4.34( D) inch and weighs 2.21 lbs. Its small footprint ensures that it will easily fit into any empty space on your hi-fi rack. It is a fan-less design with a built-in heat sink and incorporates a high-permeability EMI absorber to remove any electronic interference. Indeed it is only warm when you touch it even when left on 24/7.
The Silent Angel Munich M1 streamer/DAC/headphone amp with 8GB internal memory retails at RM5,850 and is available at CMY Audio & Visual.