An Understated Heavyweight 
Article by Venoth Nair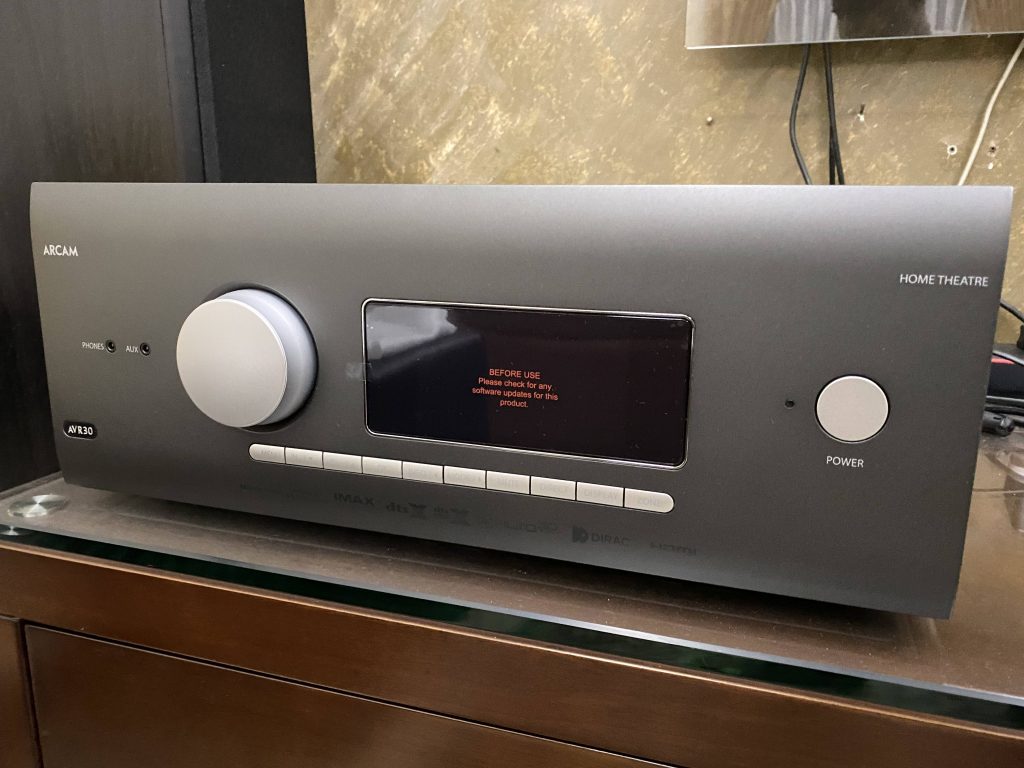 When it comes to today's home cinema receivers, the competition has been absurdly stiff. Even the once limited high end market of AV receivers is now inundated with a variety of options from pretty much most of the key players in the industry. This huge boom recently, sees every major manufacturer knocking out flagship level performance products for both mid to high end markets.
British brand Arcam, (which is also part of the Harman International Group) is also heavily invested in the segment with a rather robust range of AV receivers. A total of 7 is known to me based on a quick sweep of the website, which for a niche brand like Arcam, is quite a few. This time around, I received the AVR 30 from AV Design's for review.
The Arcam AVR 30 is a 16 channel AV receiver with support for Dolby Atmos, DTS:X and IMAX Enhanced. Within those 16 channels, 4 of it can be assigned into various configurations to suit your room or setup needs. You can even choose to assign up to 4 independent subwoofers (with independent volume controls) utilising these last four channels. However, doing so would mean less independent surround channels, though frankly we all love more subs, so we can see which would be the most popular choice here.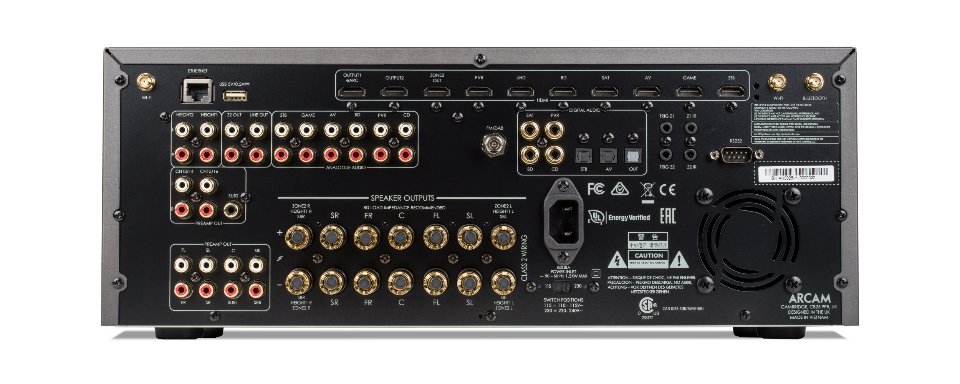 The AVR 30 has 7 HDMI (2.0b) inputs with 3 HDMI outputs which are all 4K UHD capable. The Arcam AVR 30 has power outputs for 7 channels which are rated at 100watts into 8 ohms and does 180watts into 4 ohms when all channels are driven. This substantial power output is possible thanks to the Class G power amplification which is a noticeable step up from Class D. The remaining channels are all accessible via preouts which are offered for all 16 channels (2 sub outputs are available but are not independent, thus considered 1 output).
Setup is quite painless (for me especially with the help of the professionals at AV Designs) which involved making all the needed connections and some tweaks to the settings based on how the system was setup. To help with ensuring the best performance, Dirac Live is the tool of choice included, making this a supremely versatile amplifier when it comes to speaker optimisation.
To test out the performance of the Arcam, the receiver was paired with PMC's Ci65 for the front left and right, a Ci45 for the centre, a pair of Ci30 for the rear channels, a pair of JBL Atmos speakers up top and a pair of Ascendo SV-12 subwoofers for a complete 5.2.2 Atmos setup. As for other equipment, I had the LG E8 OLED on display duty, with my Sony XB-700 Blu-ray player and Sony PS4 taking up source duties.
Almost instantly, this receiver starts off on the right foot. Clearly revealing how supremely capable it is when it comes to grip and control. This is mainly thanks to the Class G amplification system which allow the AVR 30 to pump out stable power efficiently while keeping all channels confidently driven. The high-power output allows the Arcam AVR 30 to control the highly demanding PMC Ci series speakers with absolute authority. I first heard the PMC paired to my inhouse Lexicon RV-6 (an already capable, high-powered unit), but after the switch, the grip and control exhibited by the Arcam was obvious.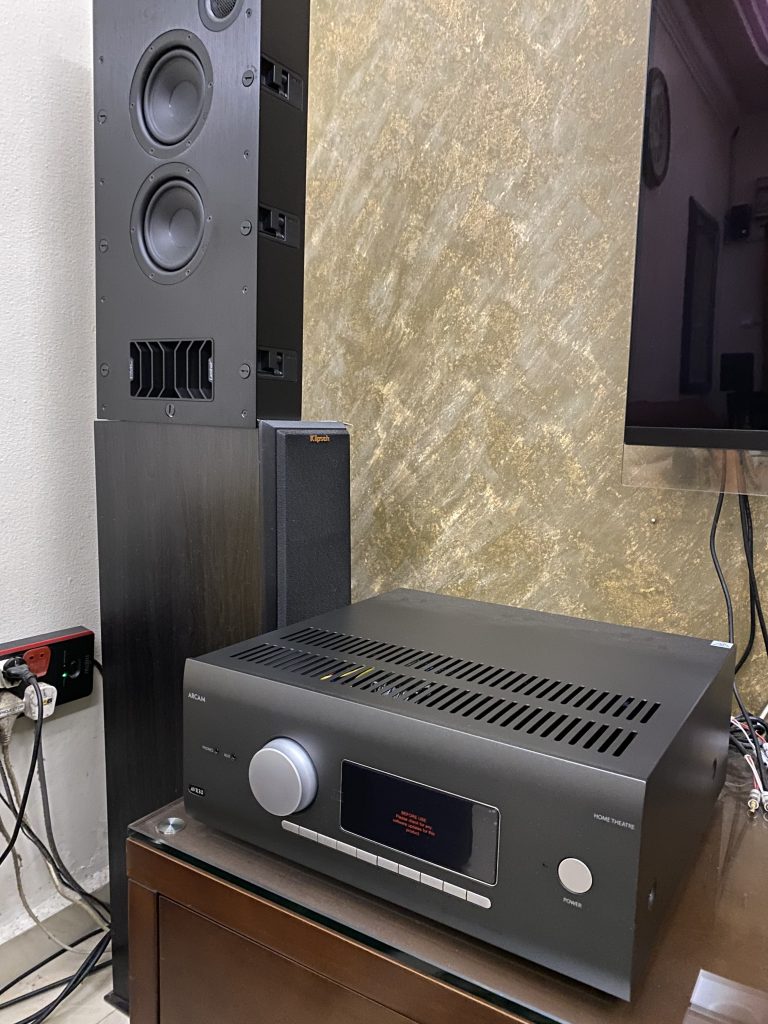 The PMC's opened up with more spacious sound which creates an enveloping listening experience. Coherence from the front to the rear is exacting, with precise handover of details from speaker to speaker, creating the illusion of many more speakers than you may actually have. The Arcam AVR 30 is also highly resolute when it comes to presentation of details irrespective of the where the information is placed in the environment. Object juxtapositions is spectacularly detailed and well rendered, adding more dimensions to simple effect happening all around you.
The competence and power on tap give the Arcam AVR 30 an astounding ability to relay nuanced details in every scene. This fortifies the immersion level during the viewing experience. Movies like the hugely popular Ready Player One with its chaotic action sequences are rendered flawlessly with every little minute detail not only audible, but scalable as well. Switching over to a fast paced, ball busting superhero action movie, The Justice League, showcases the Arcam AVR 30's ability to deliver scintillating dynamics and slam. There was never a point in time where the Arcam felt like it was running out of steam which is a great feeling to have.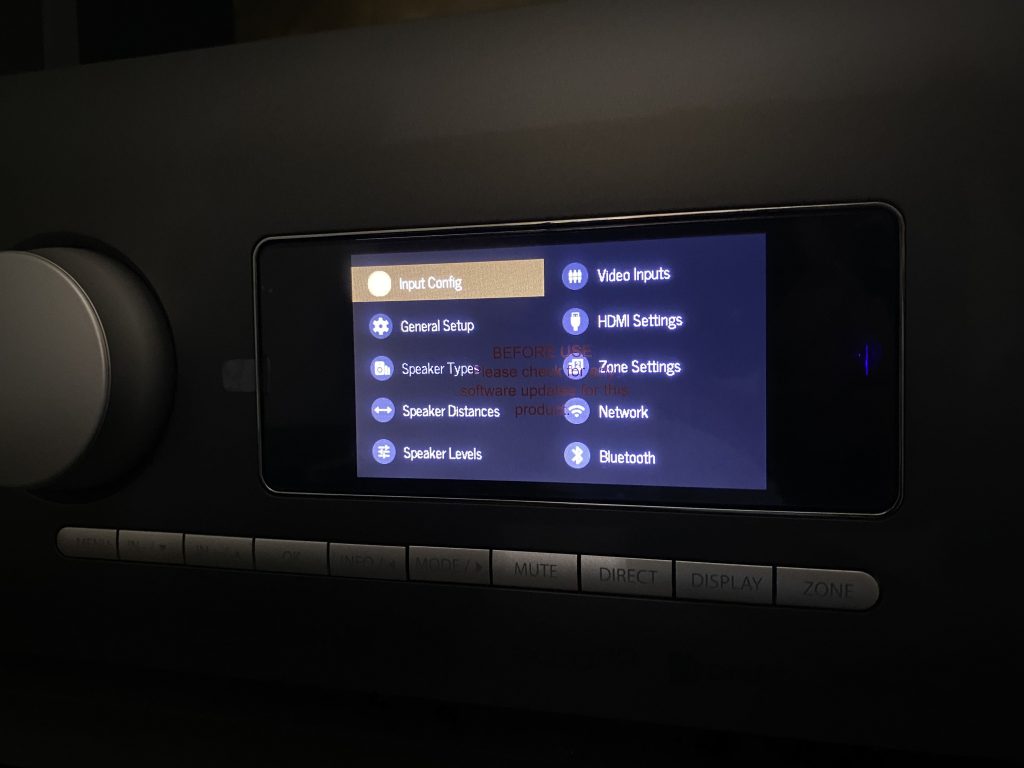 I rewatched a couple of my favourite horror movies, starting with A Quiet Place, again fast forwarding to the heart attack inducing basement scene where Emily was hiding from the creatures. Every single movement identified by the sounds made and how eerily quiet certain parts of it were, was testament to the AVR 30 superior dynamics while maintaining every nuanced detail with precision. This makes for a very engaging and exciting movie going experience.
If you like to enjoy the music via your home cinema system or perhaps in another room, the Arcam AVR 30 has got you covered. The units support for Google Cast and UPnP capabilities, which are controlled via the Arcam Control app, allow for streaming of music you love to the unit. In order to ensure sound quality, Arcam has employed the use of the ESS 9026PRO DAC. Add to that Roon Readiness as well as Support for MQA, and what you have is a pretty well-rounded AV Receiver with some chops for audiophile enjoyment.
Album art when available is also beautifully displayed on the front display which is properly sized for good legibility. Speaking of which, all menu navigations are presented on this display and are super easy to use. The caveat however is the non-existent GUI on the main display. For this Arcam has opted for a 2-line bar that appears at the screen bottom when navigating menu options. It's a crude look, especially given the receivers price point, but it does work.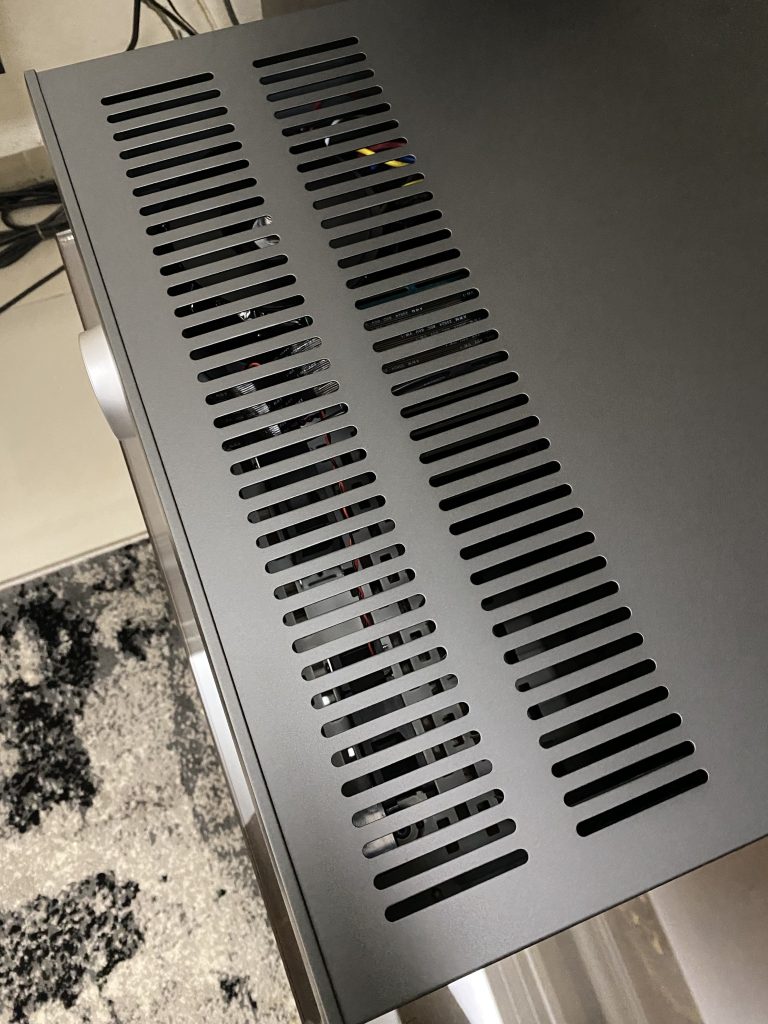 Overall, the Arcam AVR 30 is a highly competent and exciting receiver that ticks every box when it comes to what you would want in a high-end home theatre receiver. Its looks, superior power output and flexibility in system configurations make it a great option for those looking to setup a dedicated cinema room, or would like to go big on their cinema setup. Its maturity in the market also means that from a system standpoint, it's pretty stable and as an added bonus, it's at a more attainable price point.
Granted at RM 30,099 the Arcam AVR 30 isn't cheap, but this is a high-end model which keeps its chin up even today against many other options which are in some cases, much higher in price. If you're looking to step up your home cinema game and upgrade your mid-tier receiver to something in the big leagues, then the Arcam AVR 30 will be great place to start.
The Arcam AVR 30 is sold and distributed by AV Designs and will be also available for viewing at the upcoming KL International AV Show 2022, on October 28th to 30th, the InterContinental Hotel, Jalan Ampang.