After more than two and a half years of absence, the iconic Kuala Lumpur International AV Show 2022 opened yesterday.
Here are some photos of the show taken on the first day.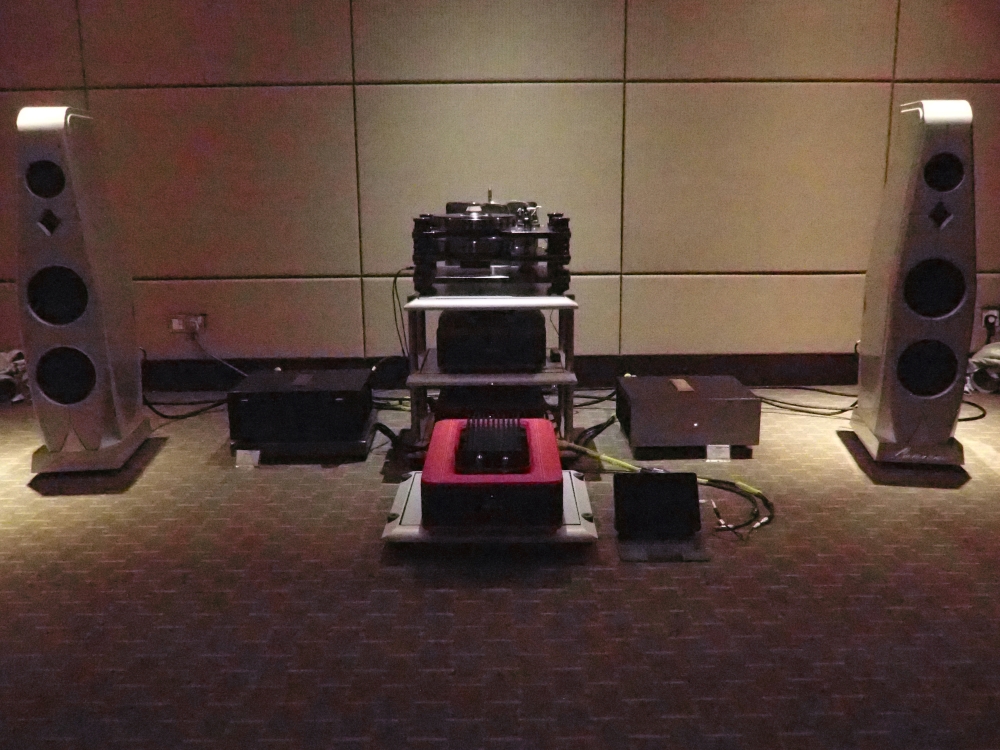 This was in YL Audio's room which had Lawrence Audio speakers and Absolare integrated tube amp. The Kronos turntable was not played when I was there. And surprise, surprise, the source was an iPad Pro with a USB C to 3.5mm headphone jack adapter.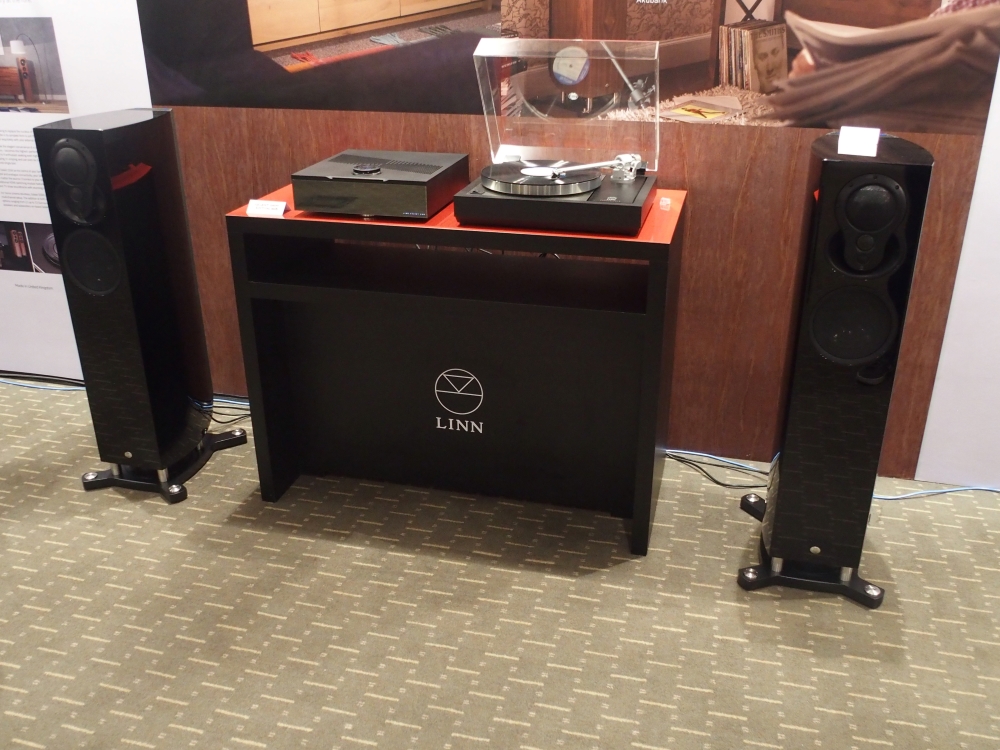 I found out yesterday that Absolute Sound became the Linn distributor for Malaysia and Singapore just two weeks ago.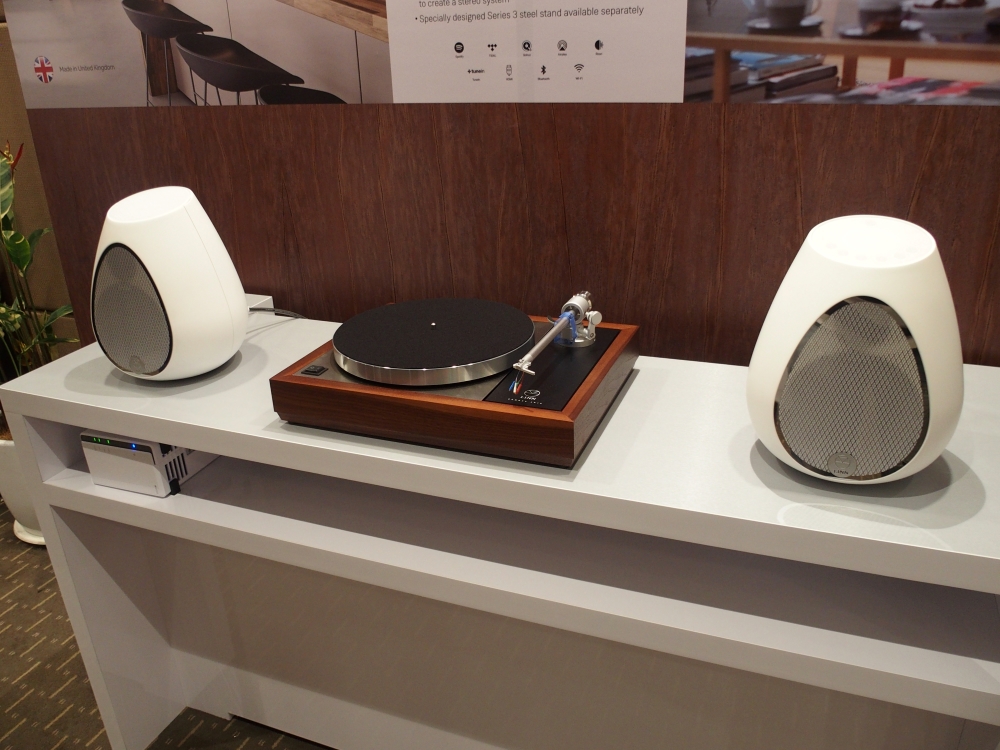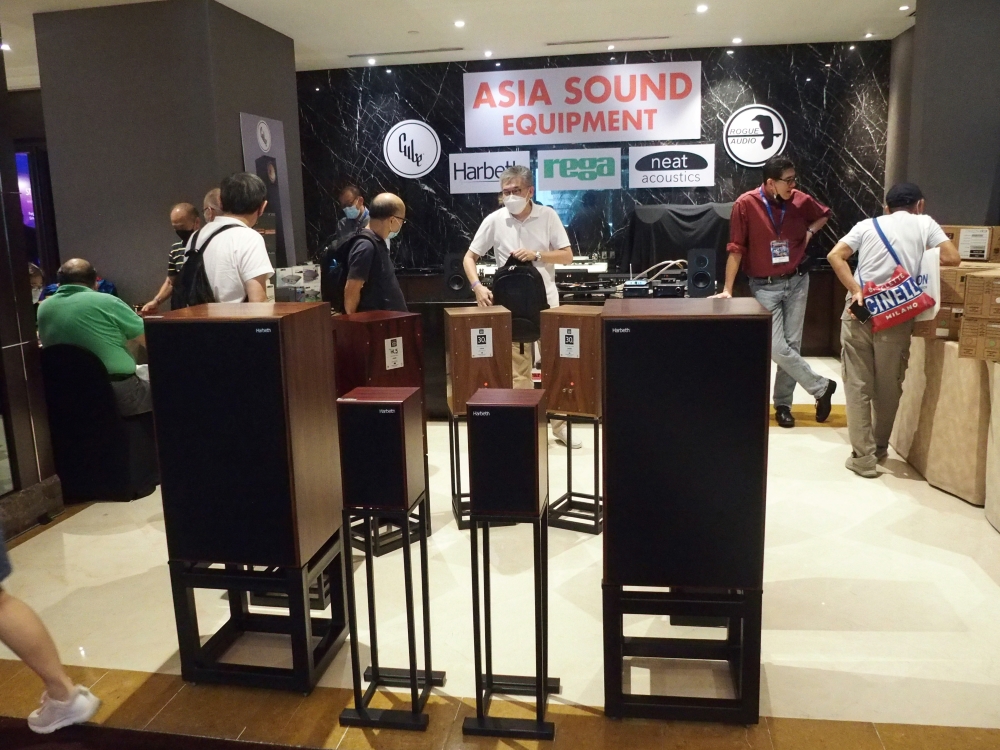 Asia Sound Equipment was clearing its stocks at a discount.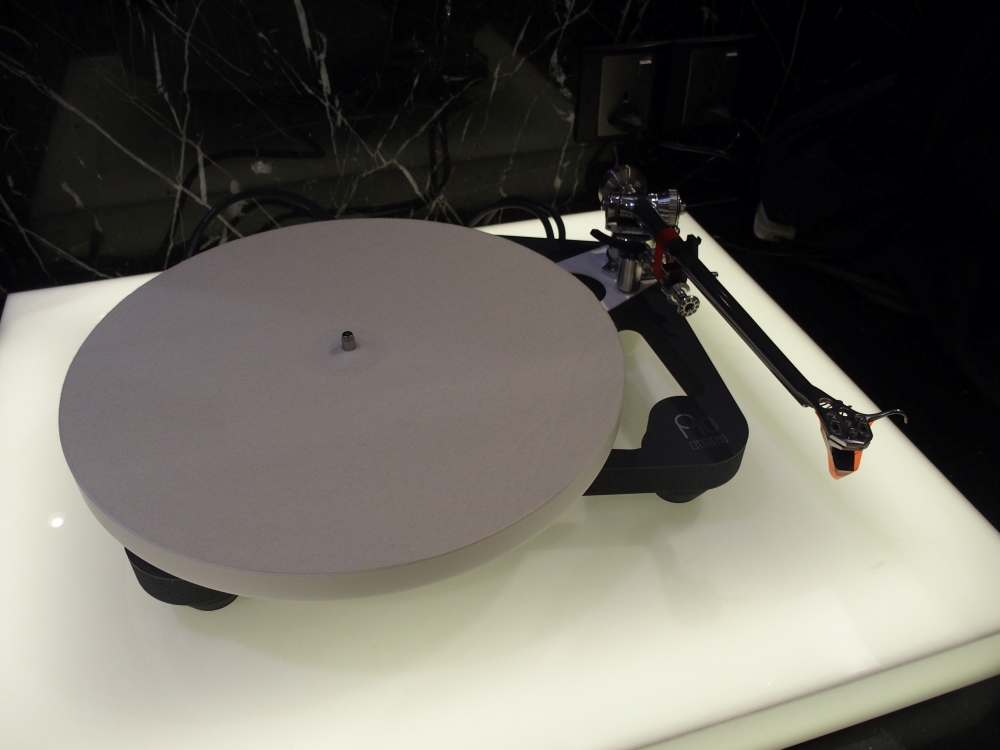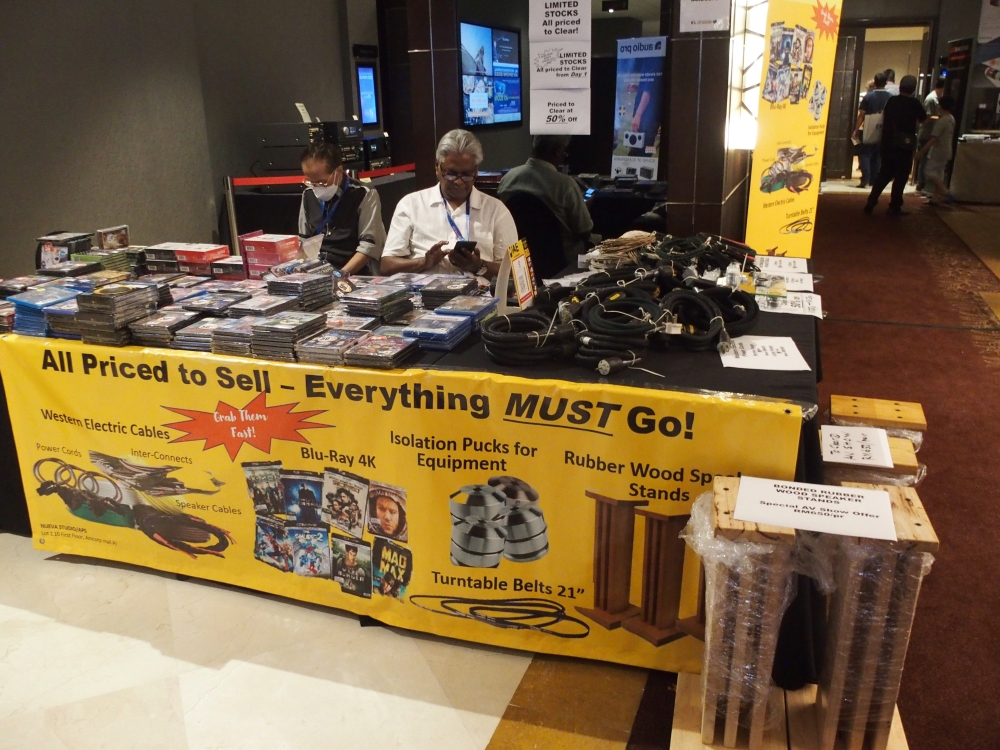 I saw some Western Electric power cables and interconnects at this stall.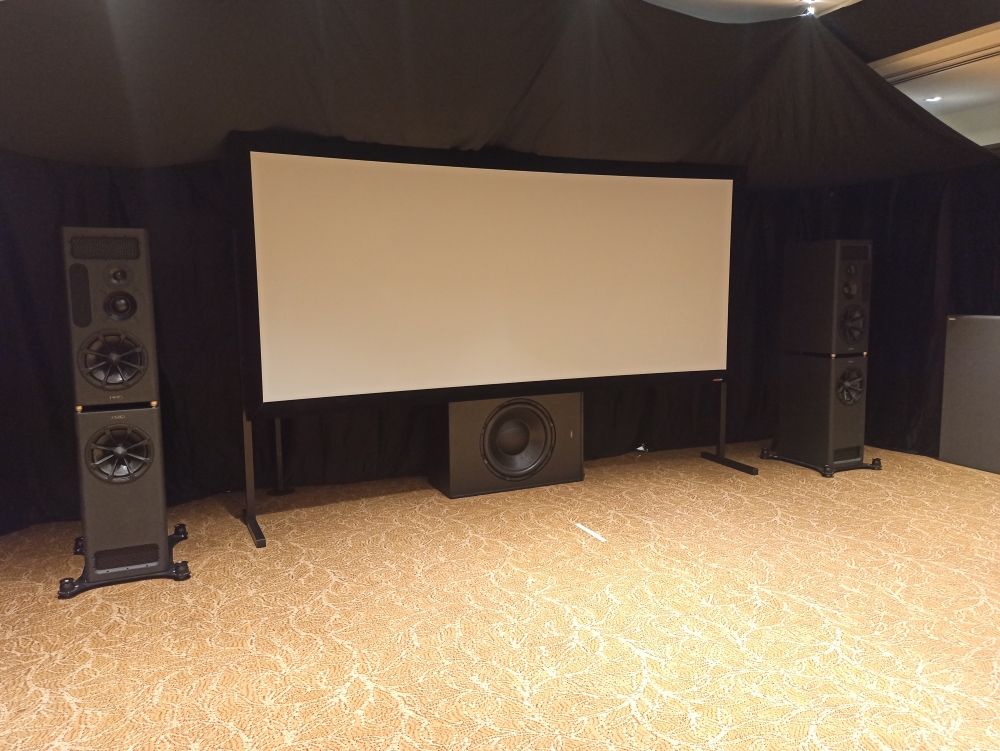 AV Designs set up a demo system for both AV and stereo using a pair of PMC MB3S XBD-A speakers and five Ascendo sub-woofers.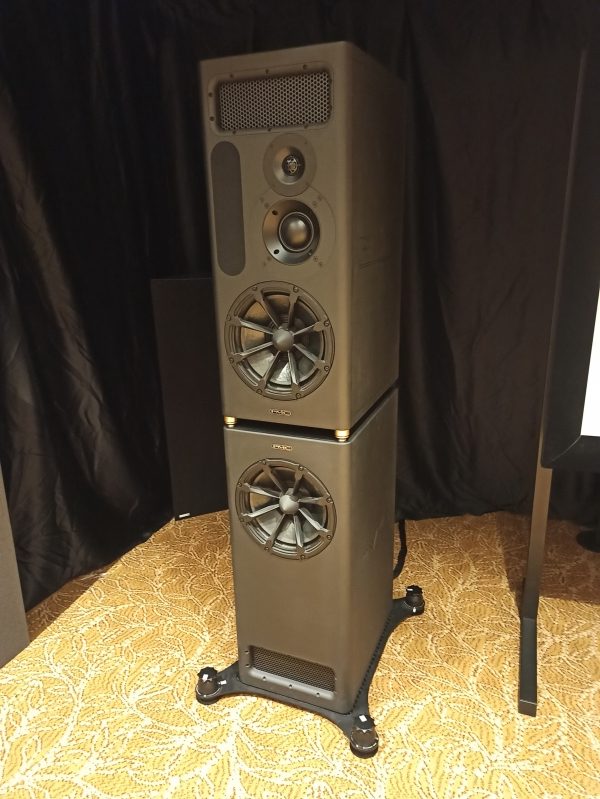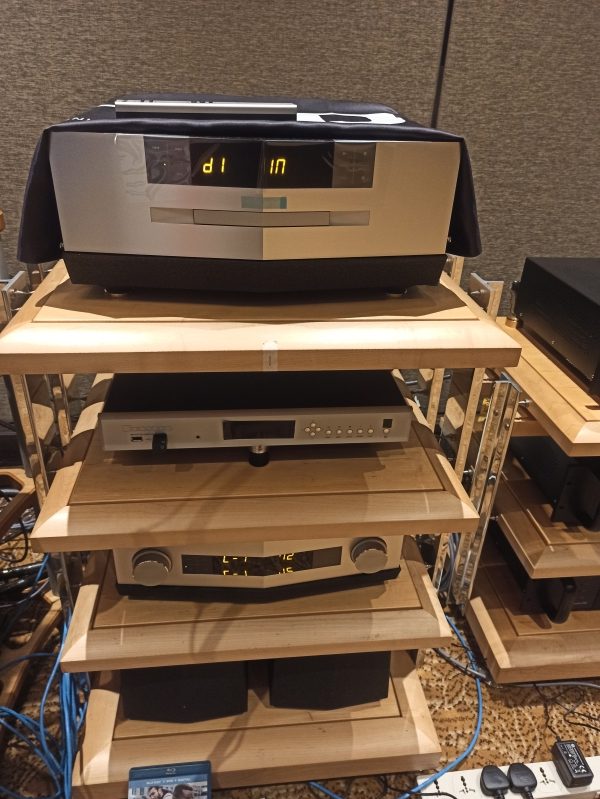 AV Designs used TAD components for the stereo demo.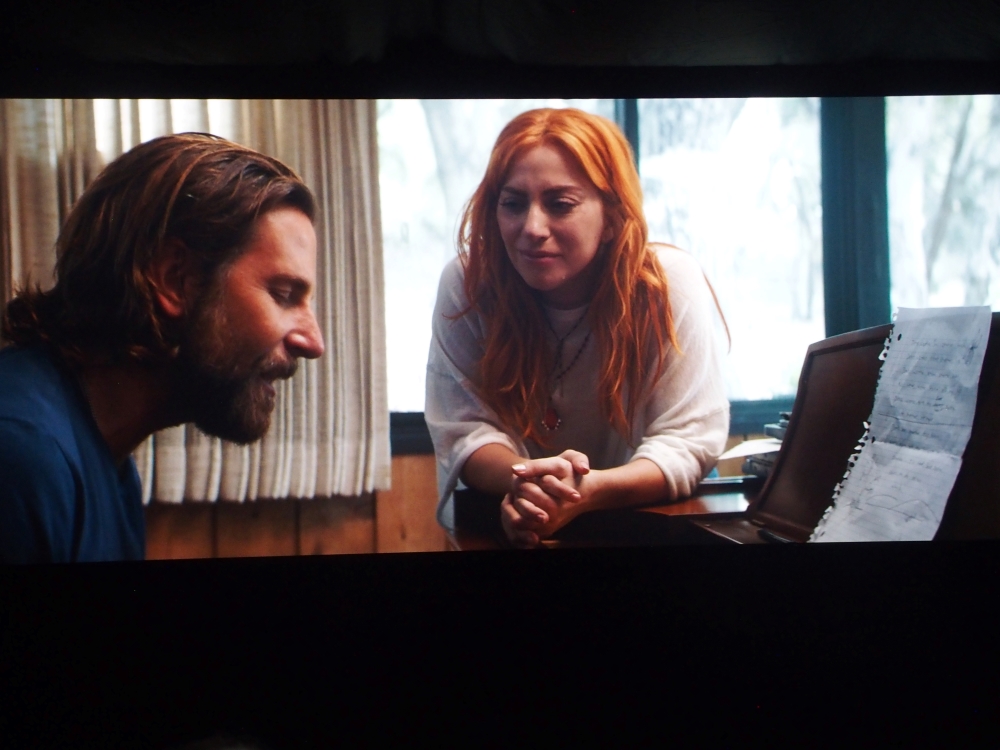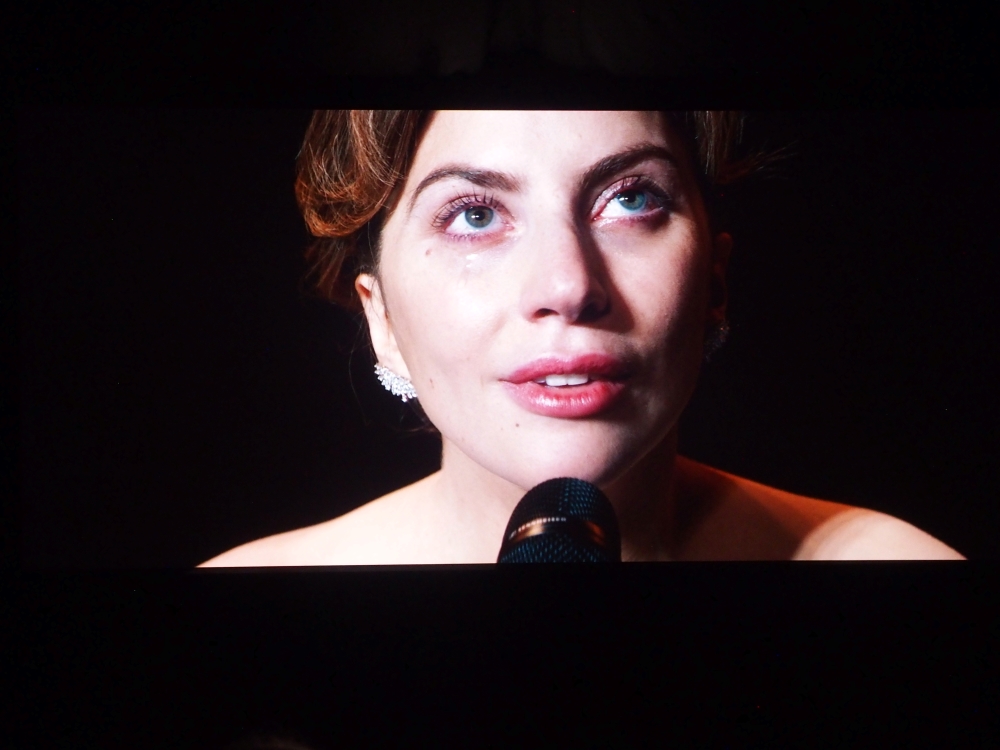 As usual, James Tan of AV Designs calibrated the JVC DLA-NZ9 projector for deep blacks, nice skin tones and great clarity.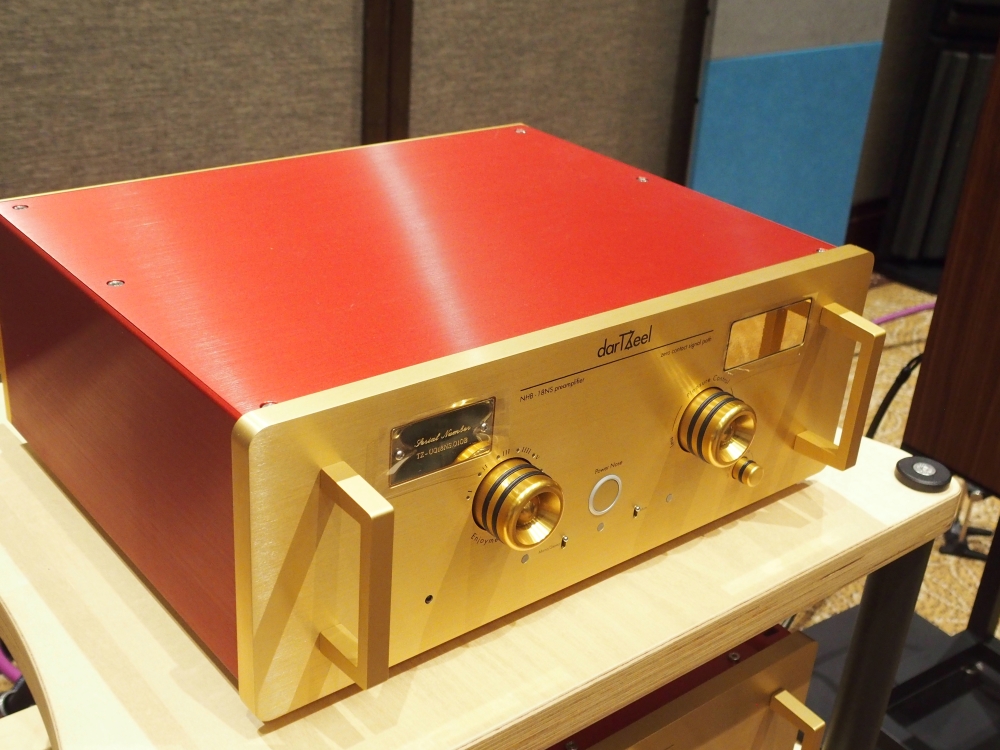 In Creative AV's room, I saw something that I had never seen or heard before — darTZeel components. The red and gold combination is not for everyone, but the sound is great.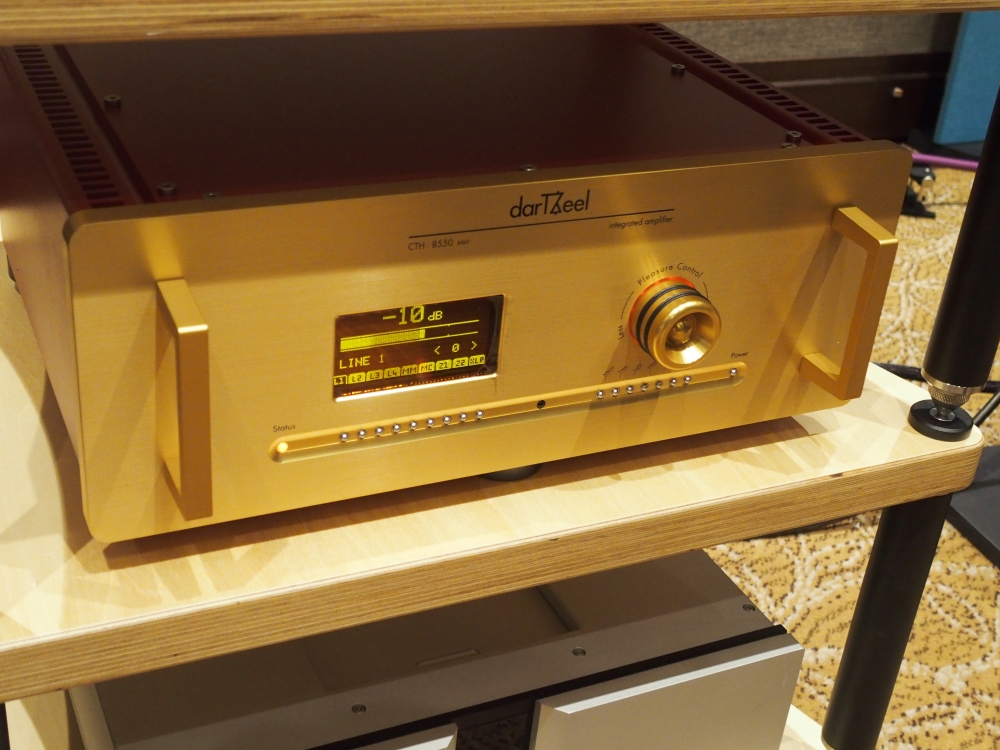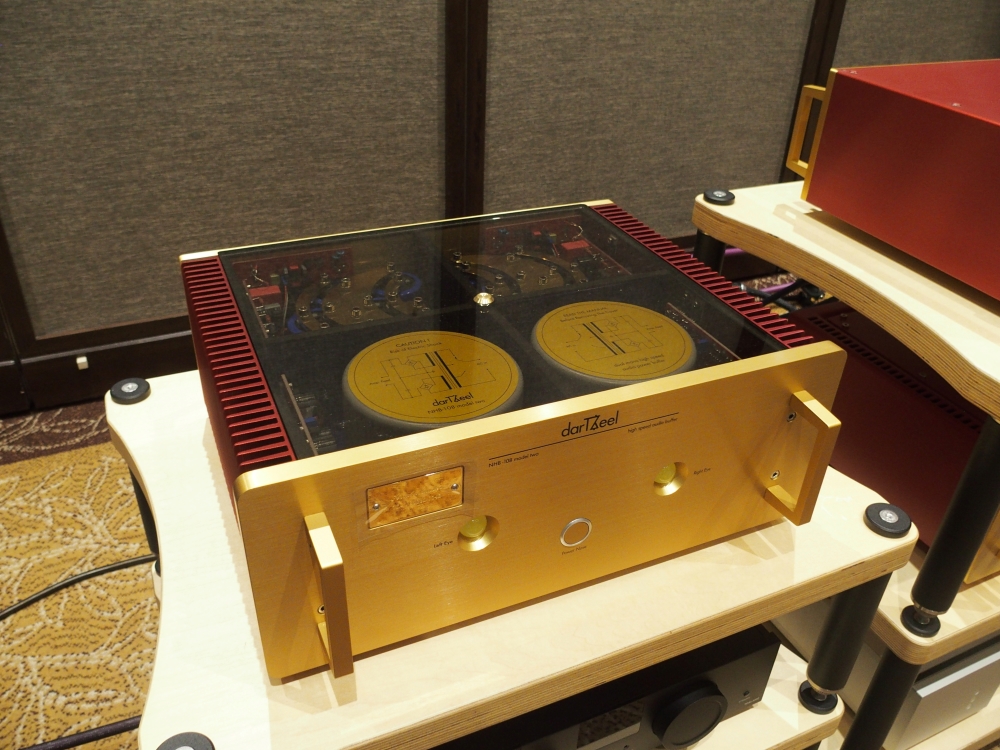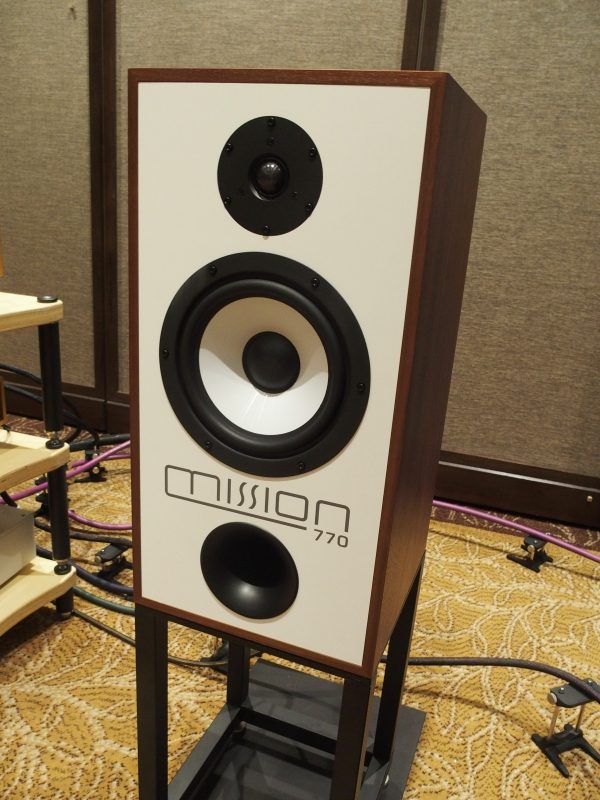 Creative AV also had the reissue of the Mission 770 speakers.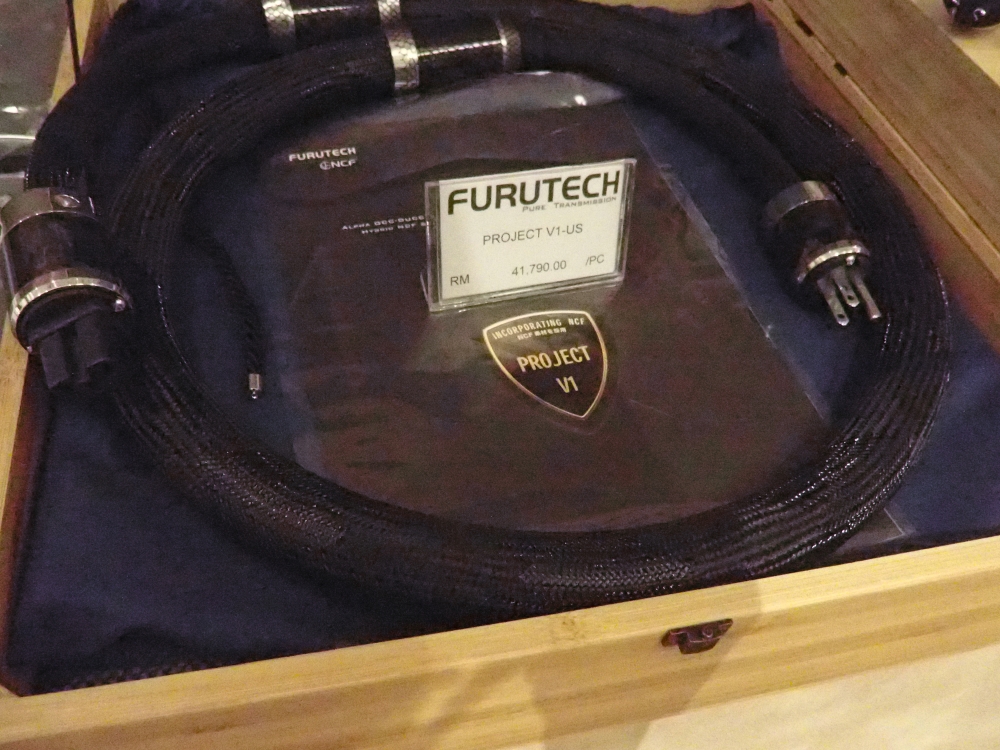 This has to be the most expensive Furutech power cable that I have come across.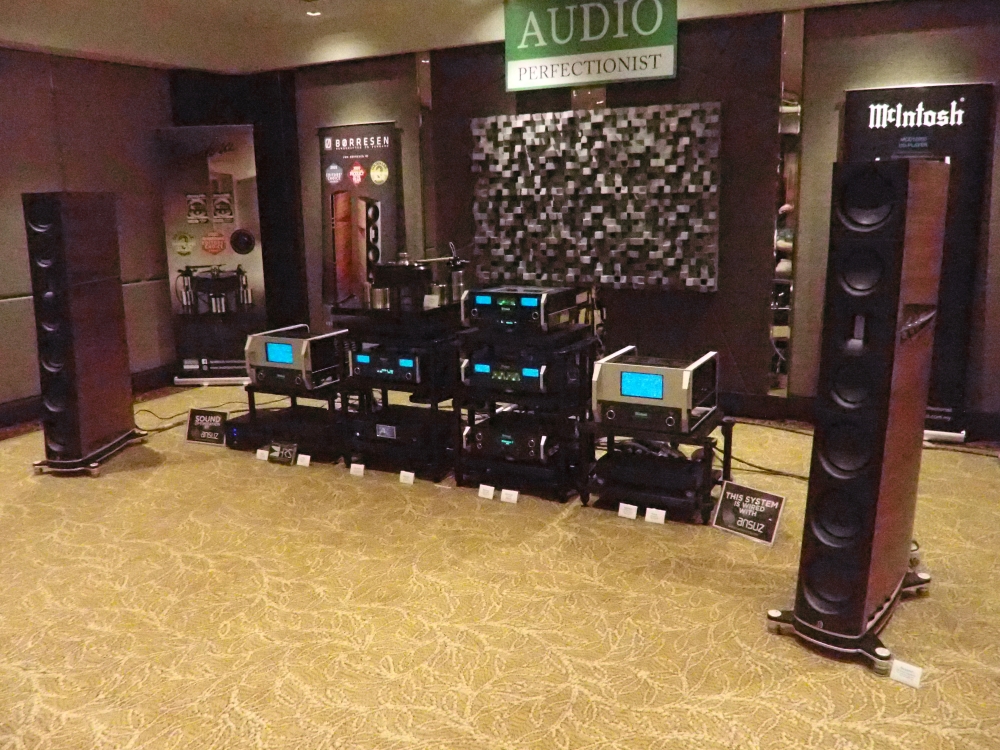 Audio Perfectionist set up a reference-level demo system comprising Borresen speakers, McIntosh components, J Sikora turntable and Ansuz cables. Don't look at the price tag of the speakers.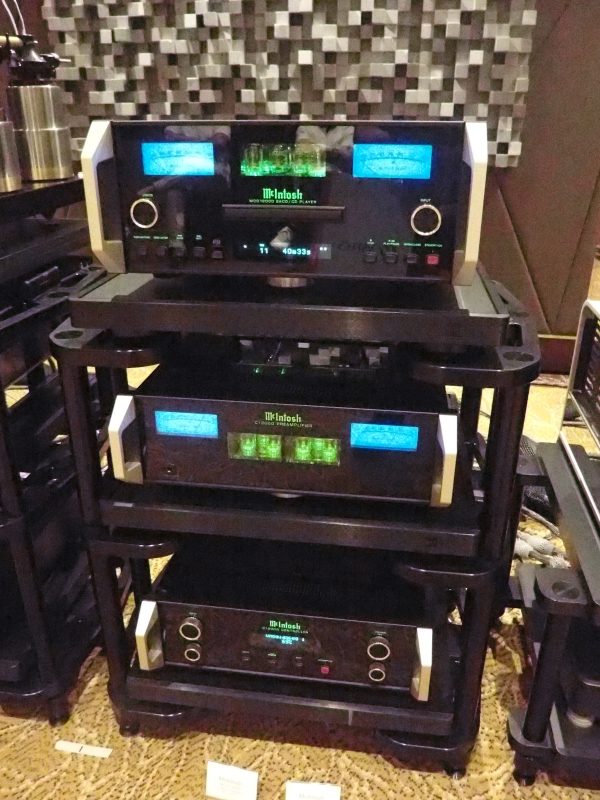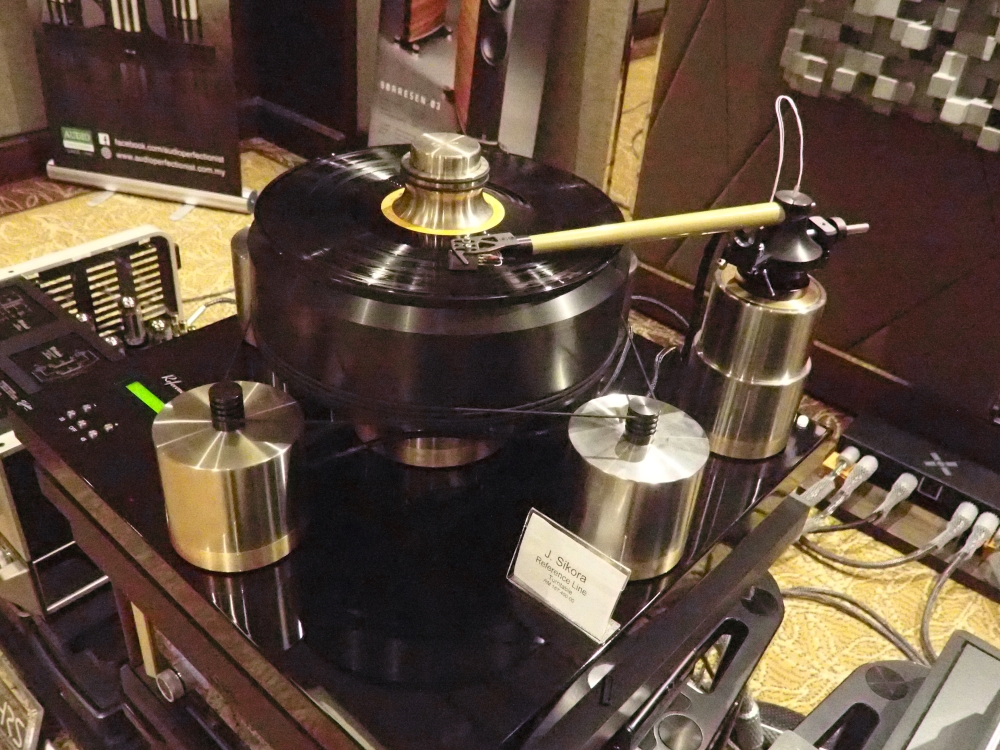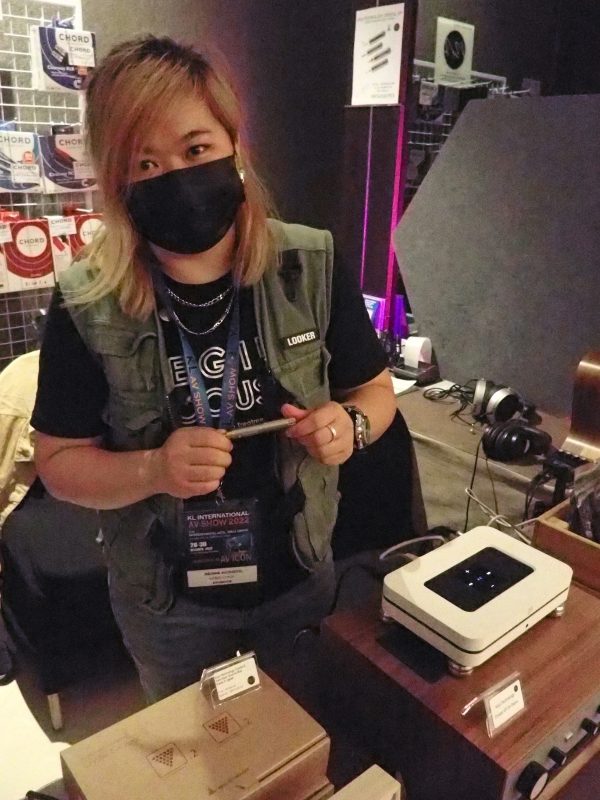 Outside the DALI demo was the Begins Acoustic stall and Kenix Chua is seen here holding the Kojo Technology Crystal EP, a virtual earth connector from Japan which was launched at the AV show.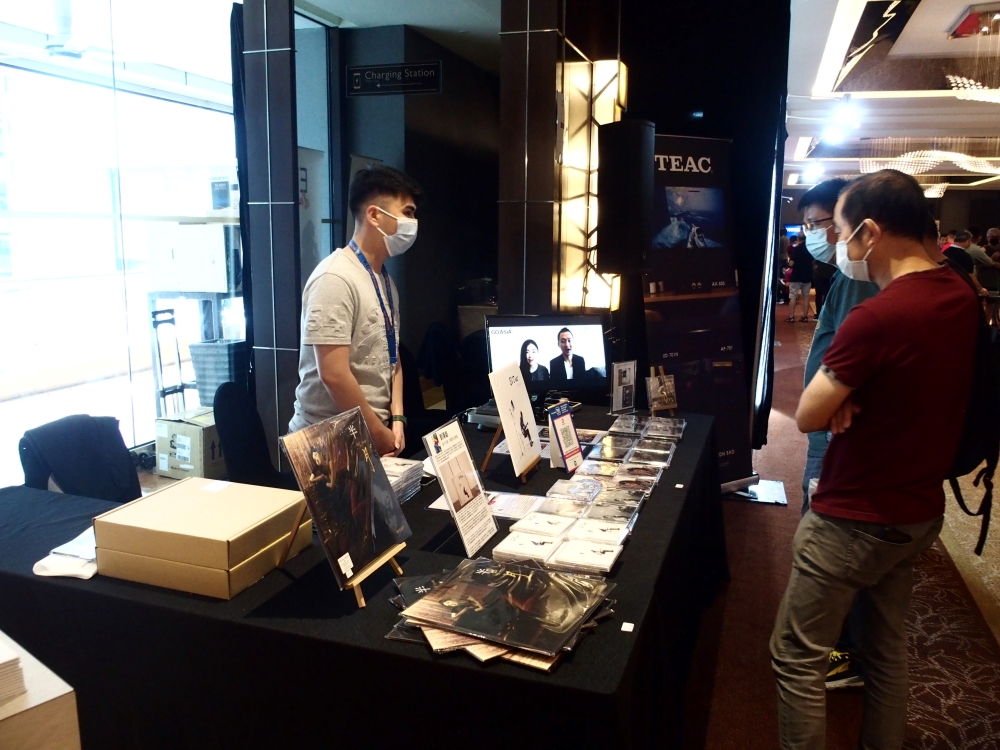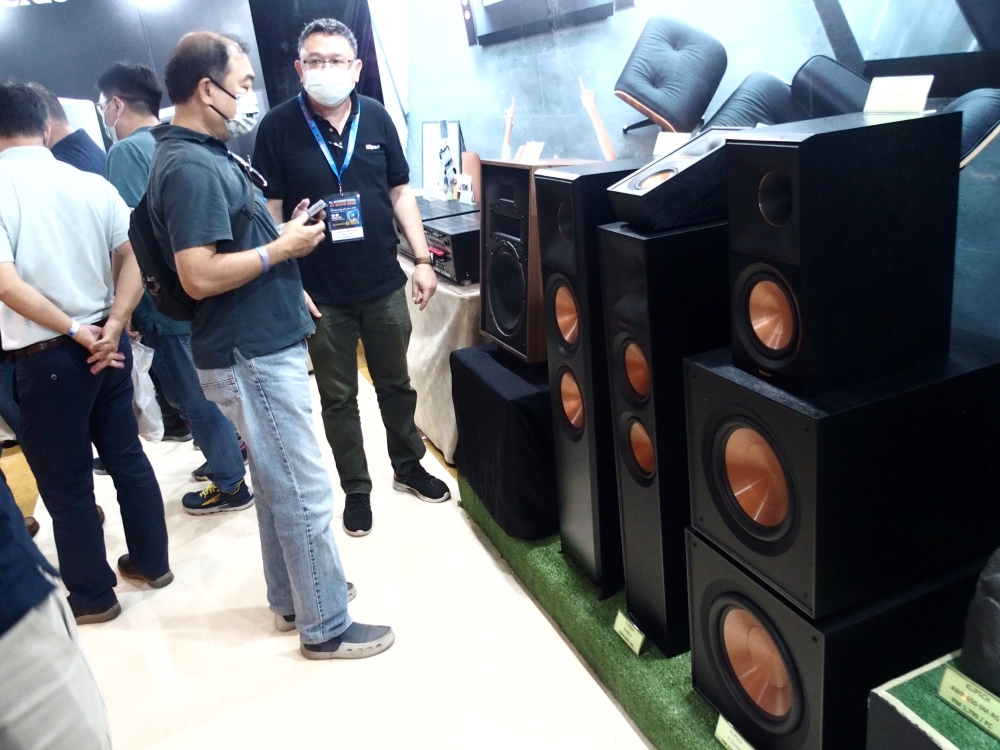 The copper-coloured cones of the Klipsch speakers could be seen from far.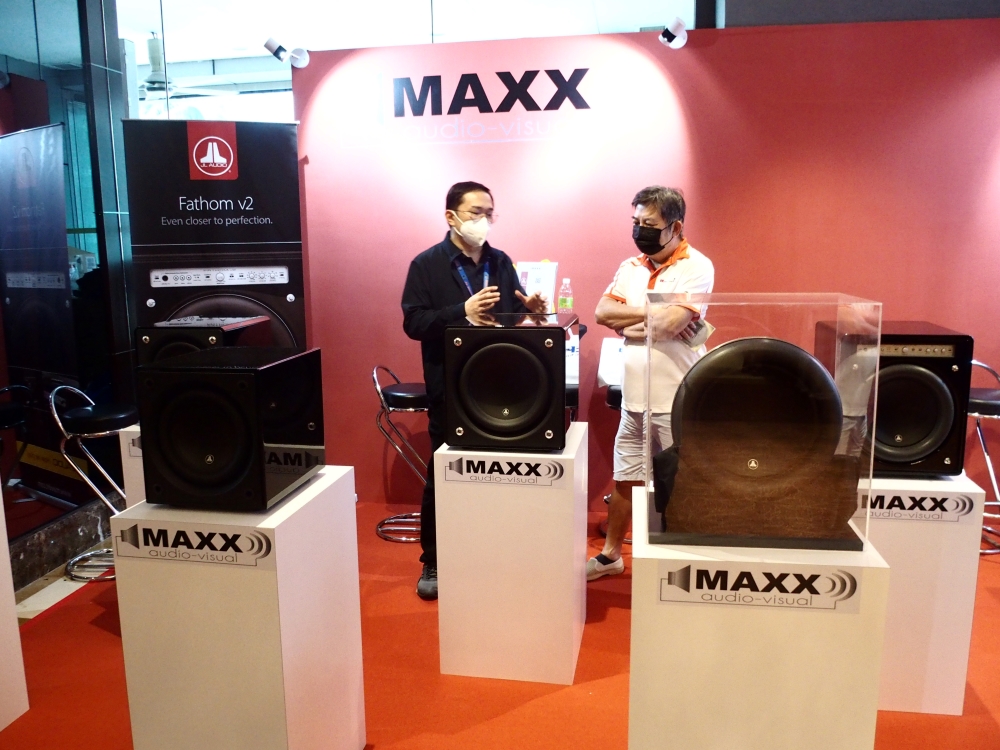 Max Loh of Maxx Audio-Visual decided to have a static display for the JL Audio sub-woofers this year.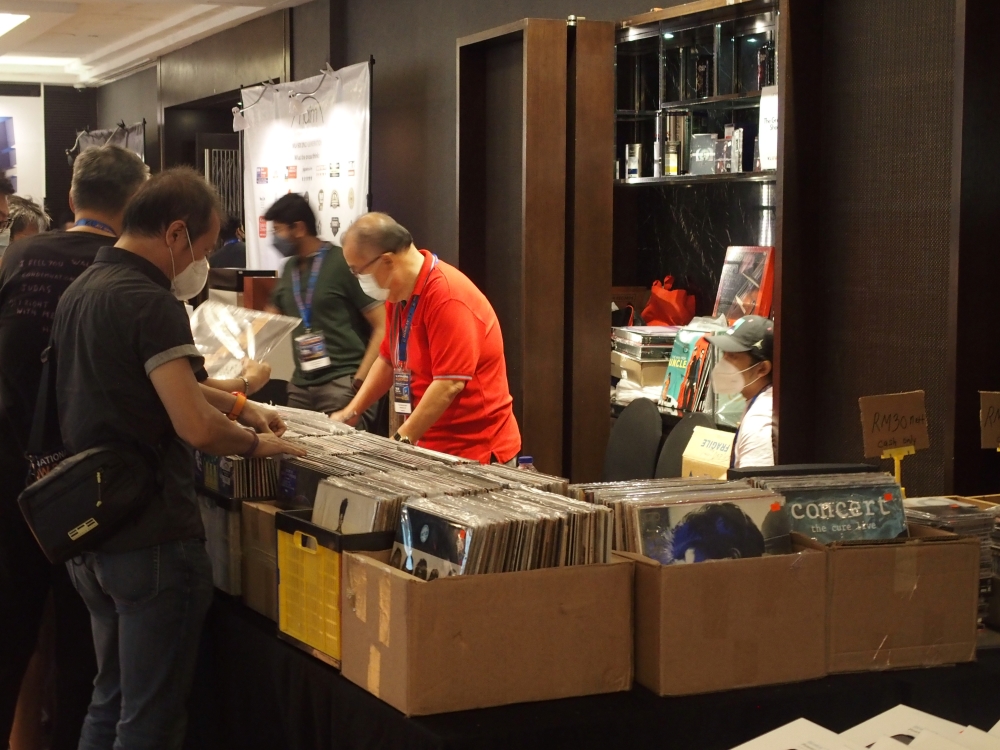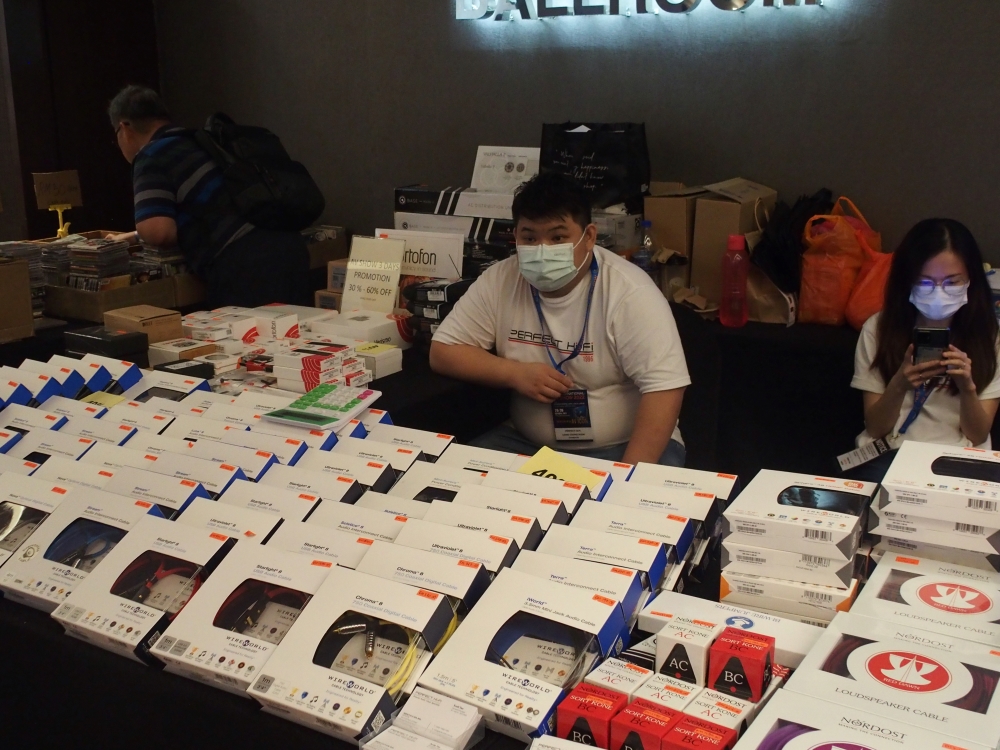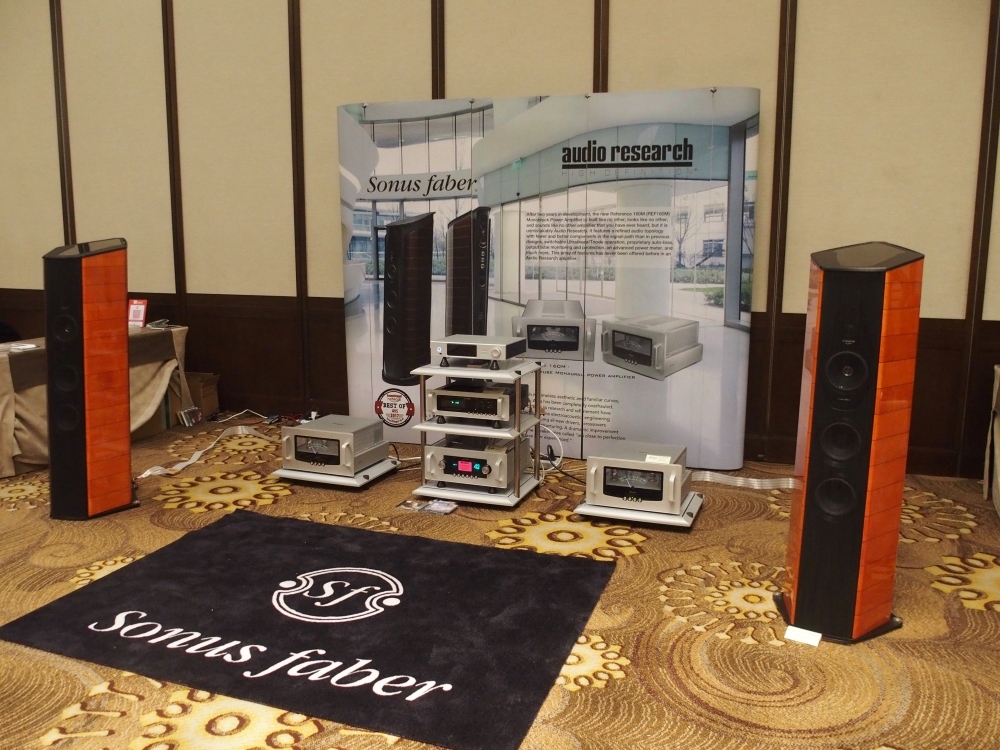 Perfect Hi-Fi had a huge ballroom and featured three systems. This was the Sonus Faber and Audio Research system.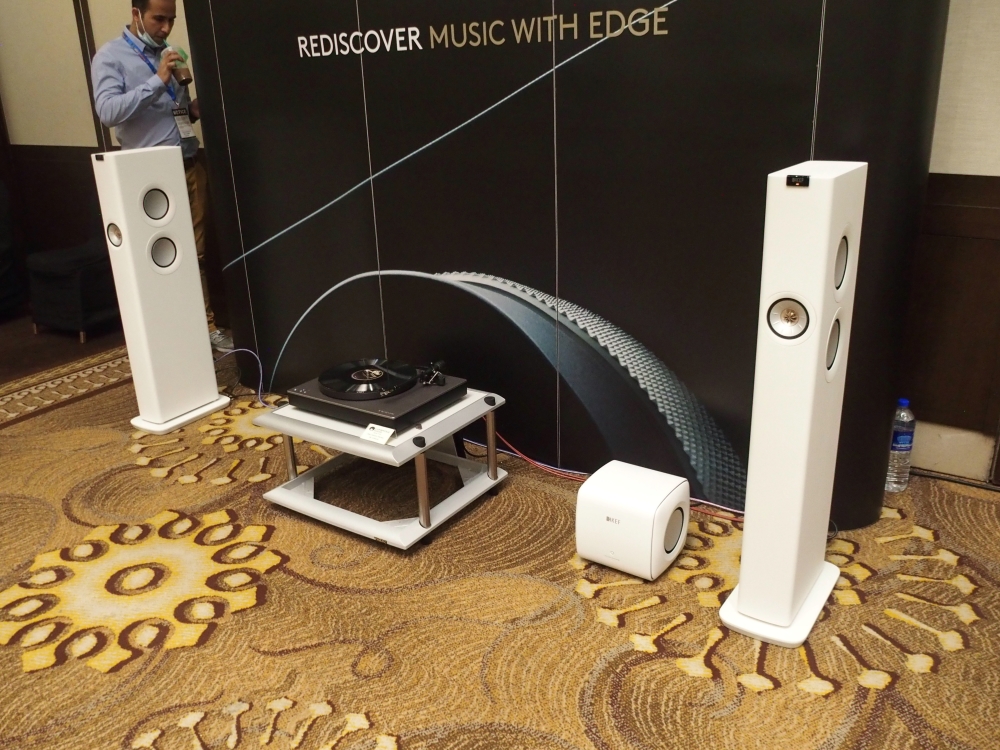 The KEF LS60 wireless hi-fi speakers were also on demo.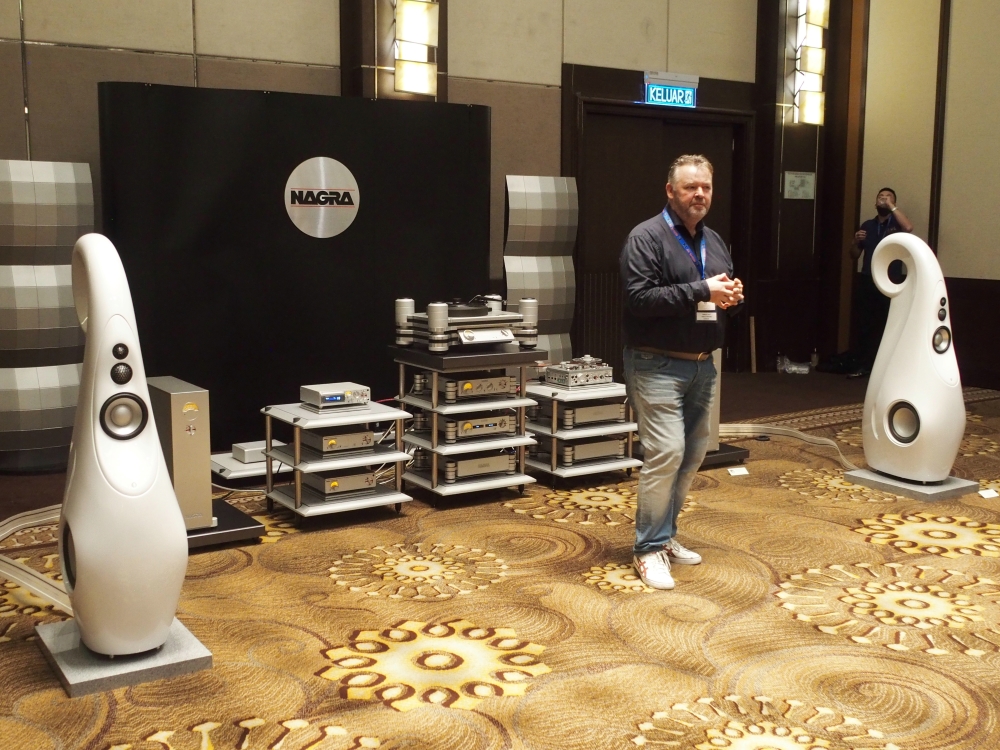 Ewald Veruerk, the international sales manager for Vivid Audio, held a demo session featuring the Vivid Audio Giya G2 speakers driven by Nagra components with Nordost cabling. The ballroom was big but the Vivid Audio speakers could fill it with good sound.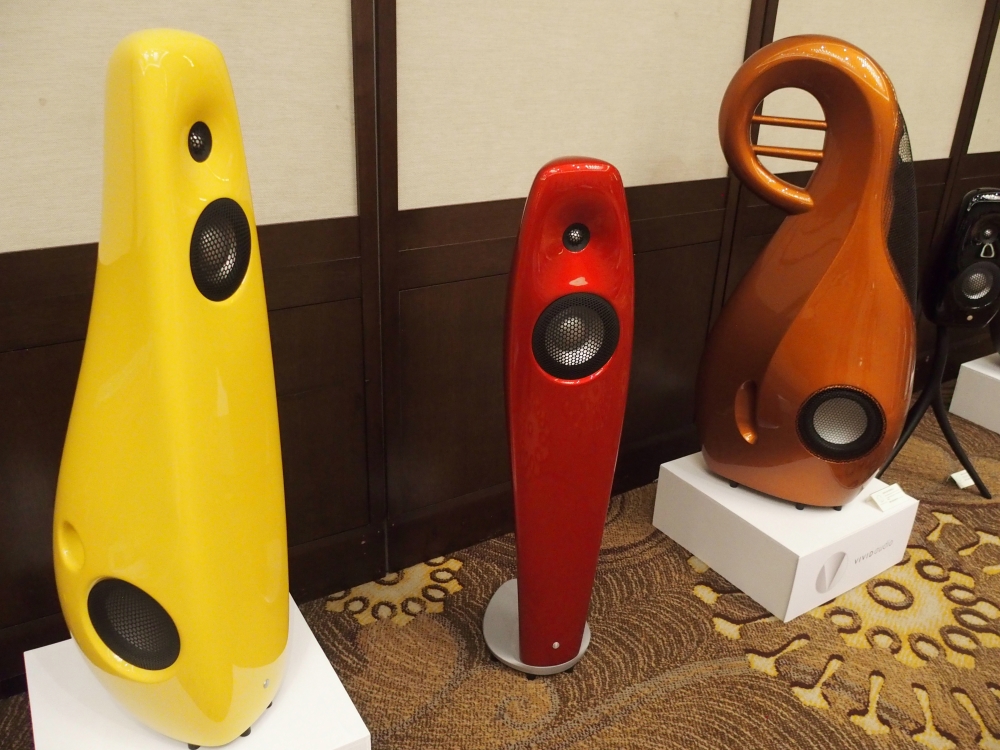 Really bright and vivid colours.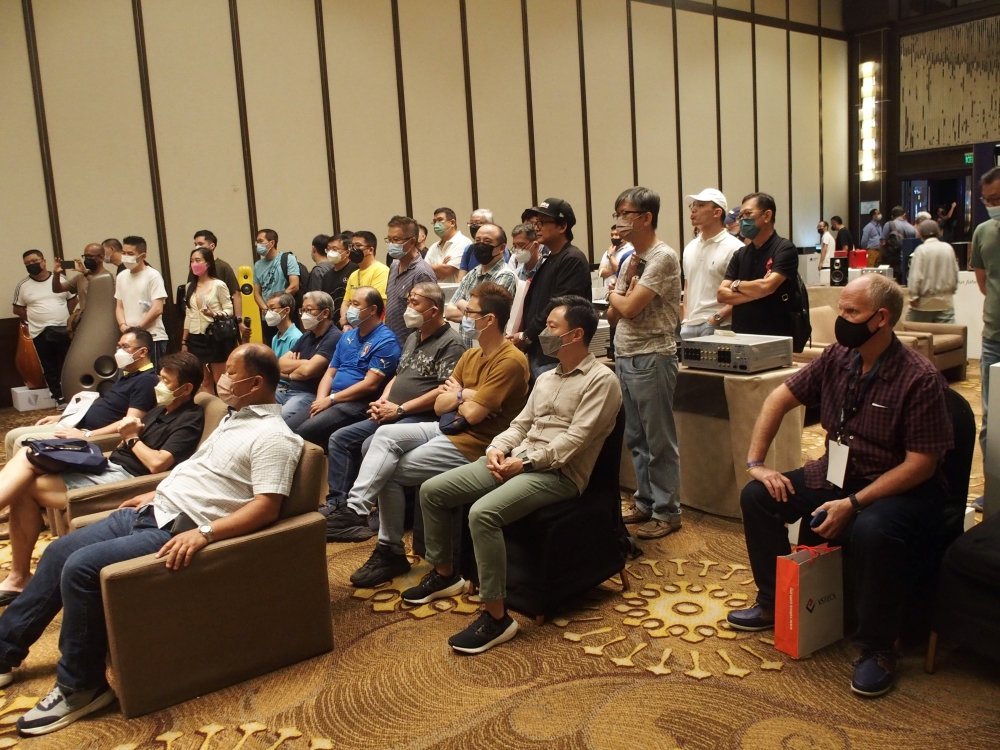 Quite a large number of audiophiles attended the Vivid Audio demo session.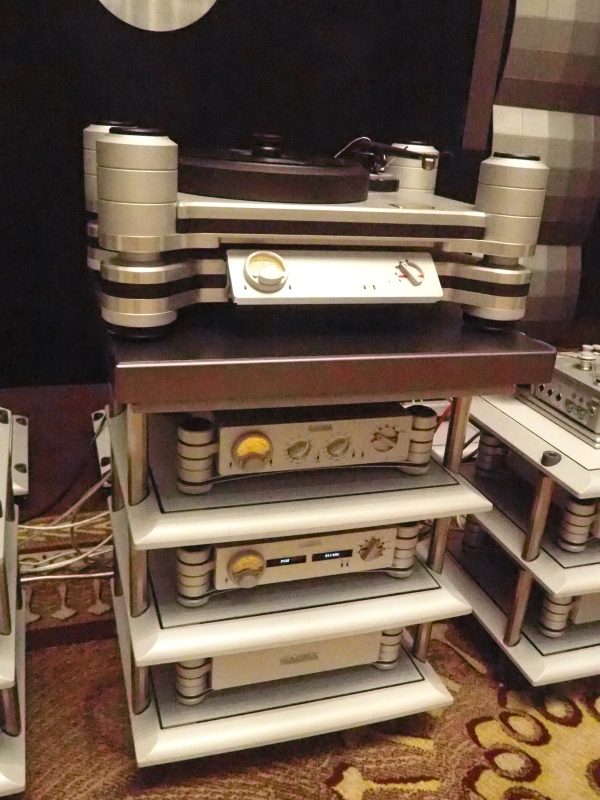 The top-end Nagra components used for the demo.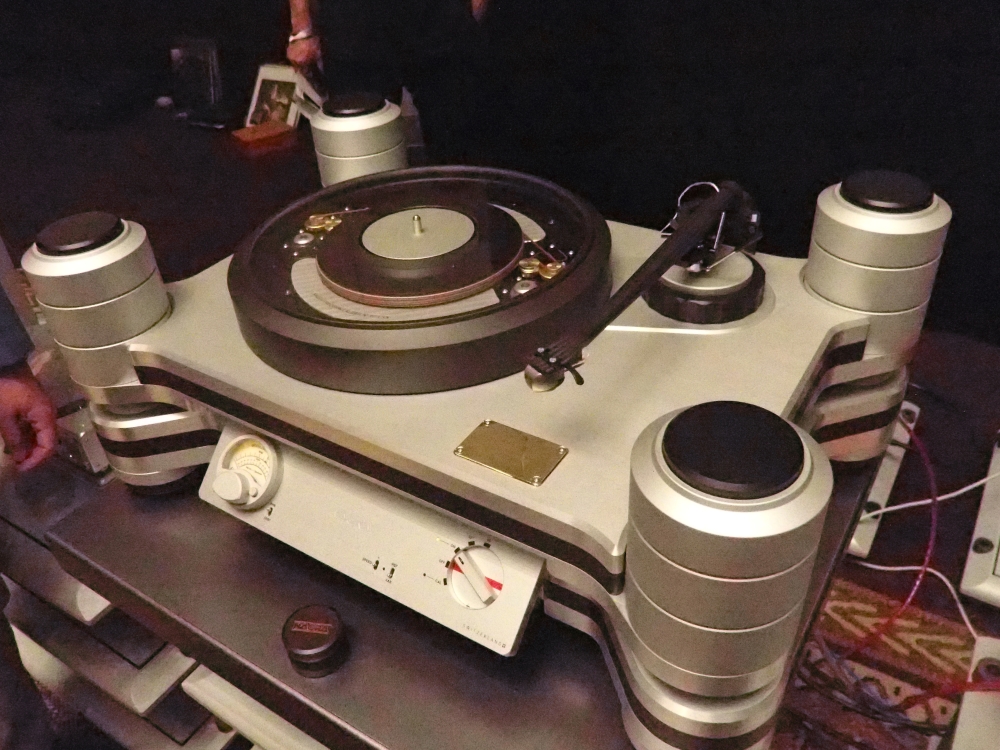 The only Nagra limited edition turntable in Malaysia. This model is specially for Perfect Hi-Fi as its business partner.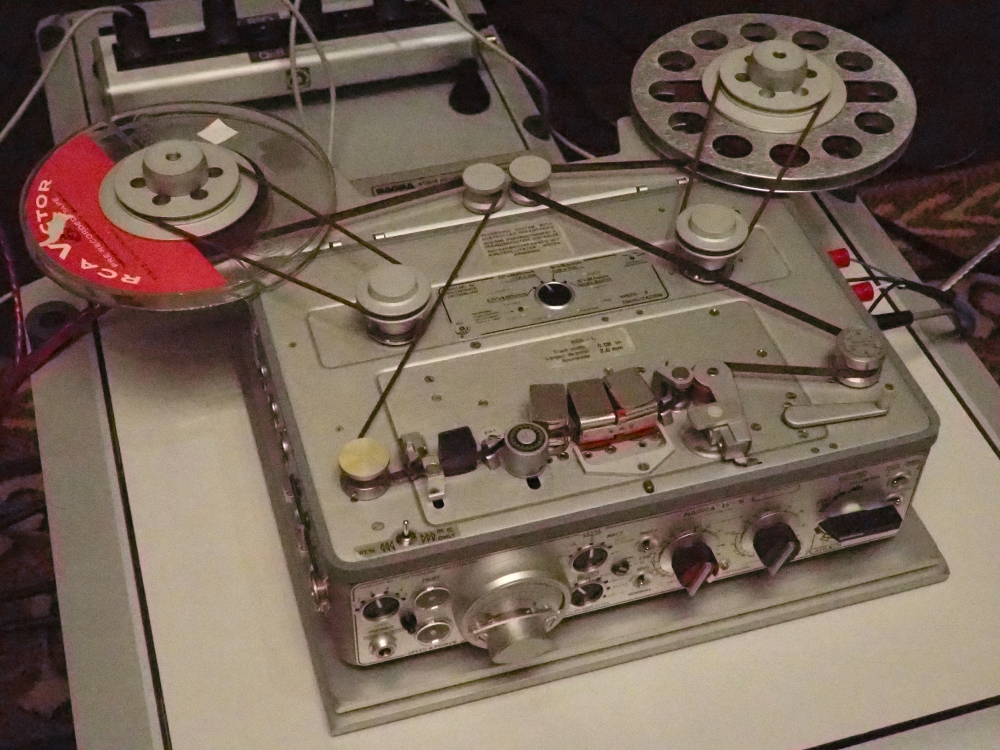 A Nagra tape recorder from 1974.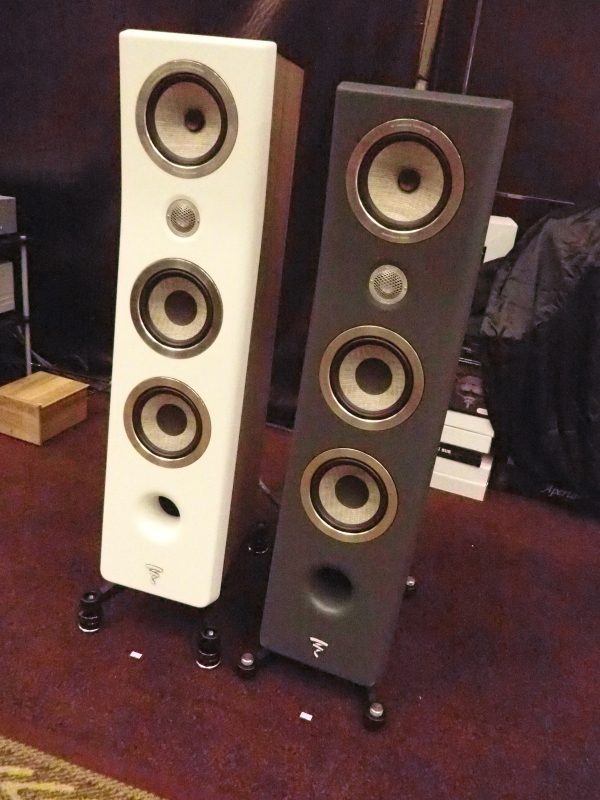 Over in CMY Audio & Visual's room, two pairs of Focal speakers were used to do an A-B comparison of the effectiveness of IsoAcoustics isolators.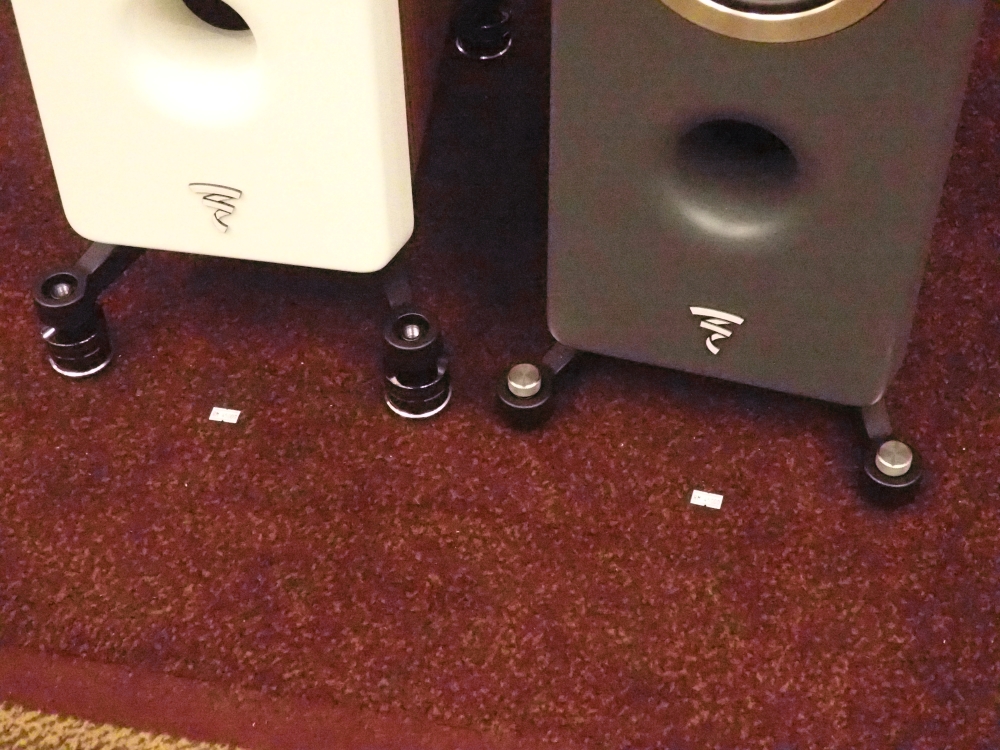 Note the IsoAcoustics isolator on the left speaker.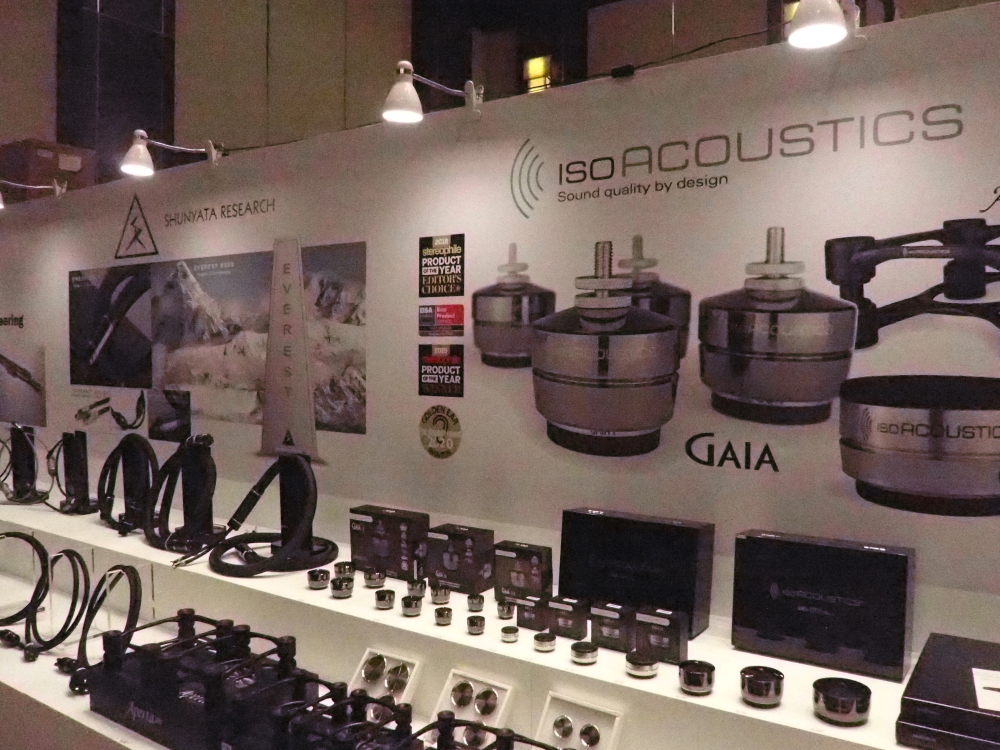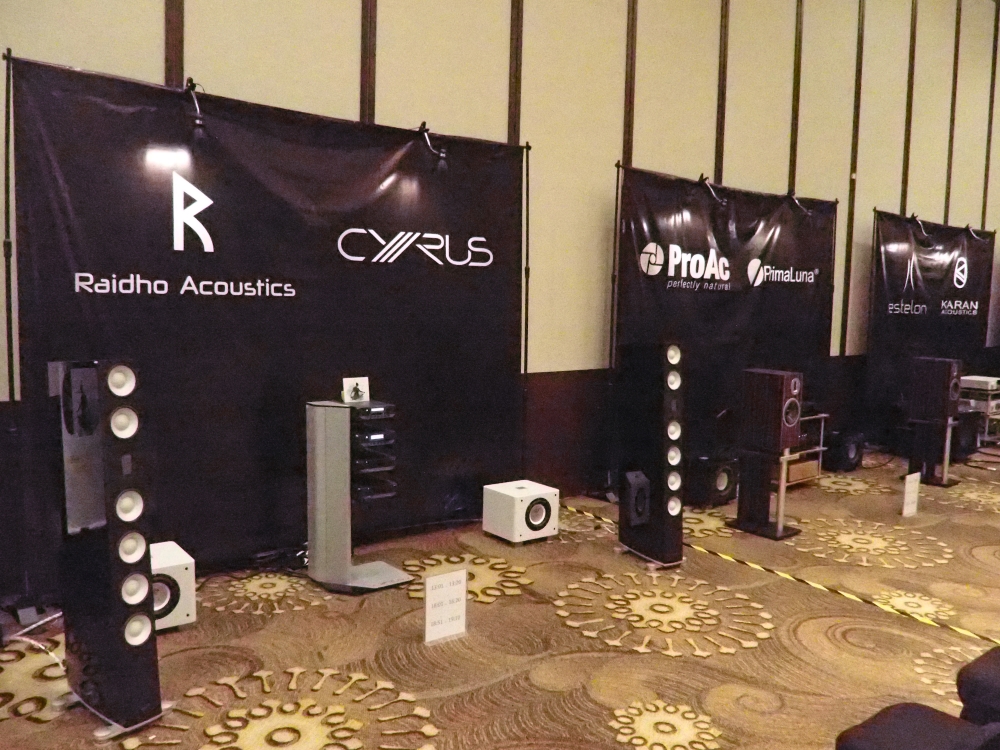 CMY Audio & Visual set up several demo systems. Each system will be played for 20 minutes.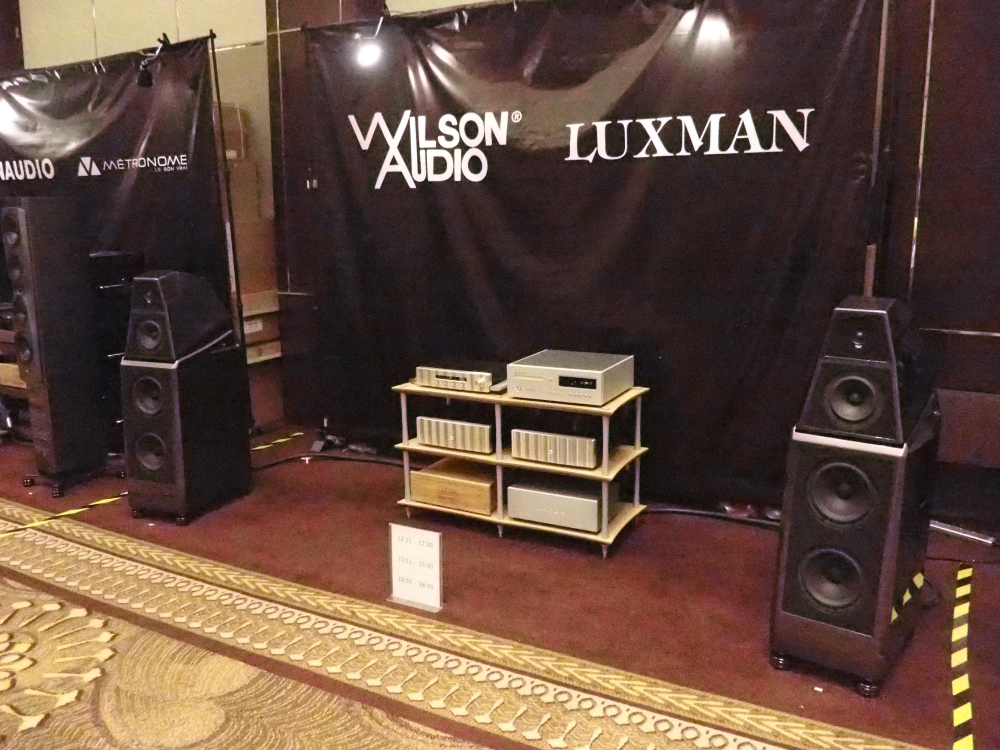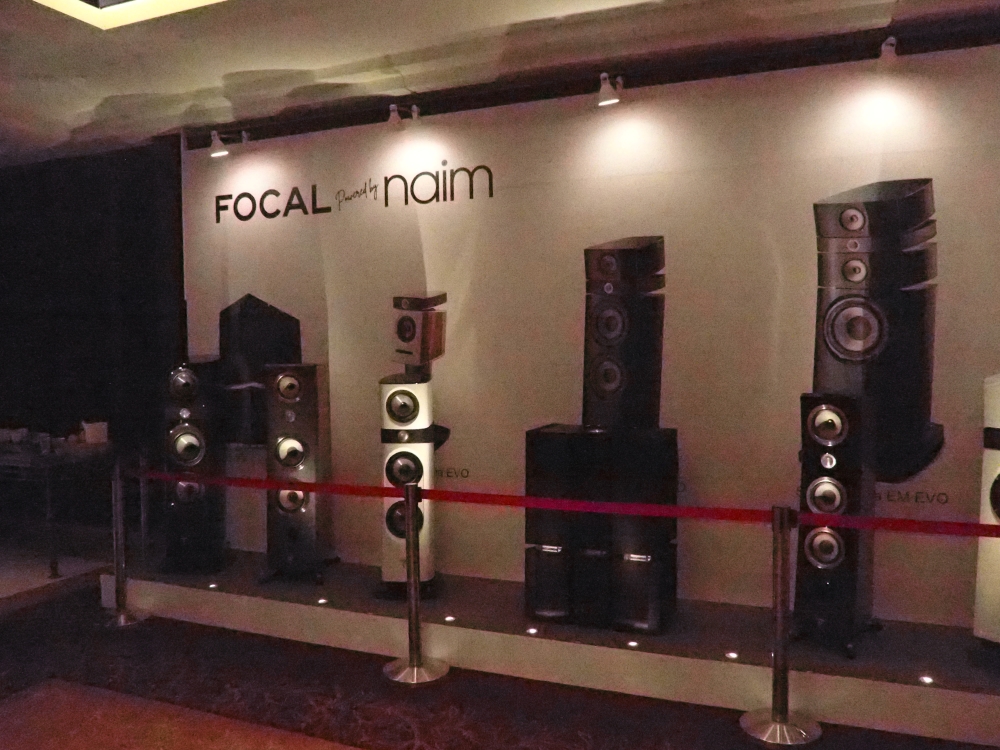 CMY Audio & Visual became the Malaysian distributor for Naim and Focal just a few weeks ago.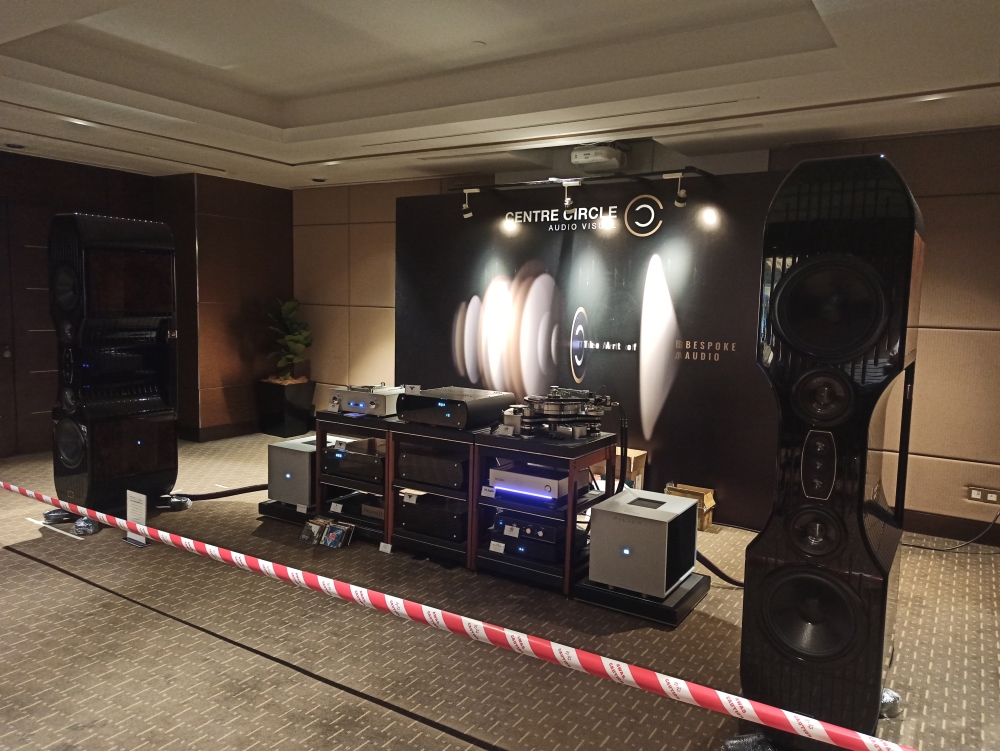 Centre Circle Audio Visual showcased the Kharma Exquisite Grand 3.0 high-end speakers driven by Pilium components. — By Lam Seng Fatt