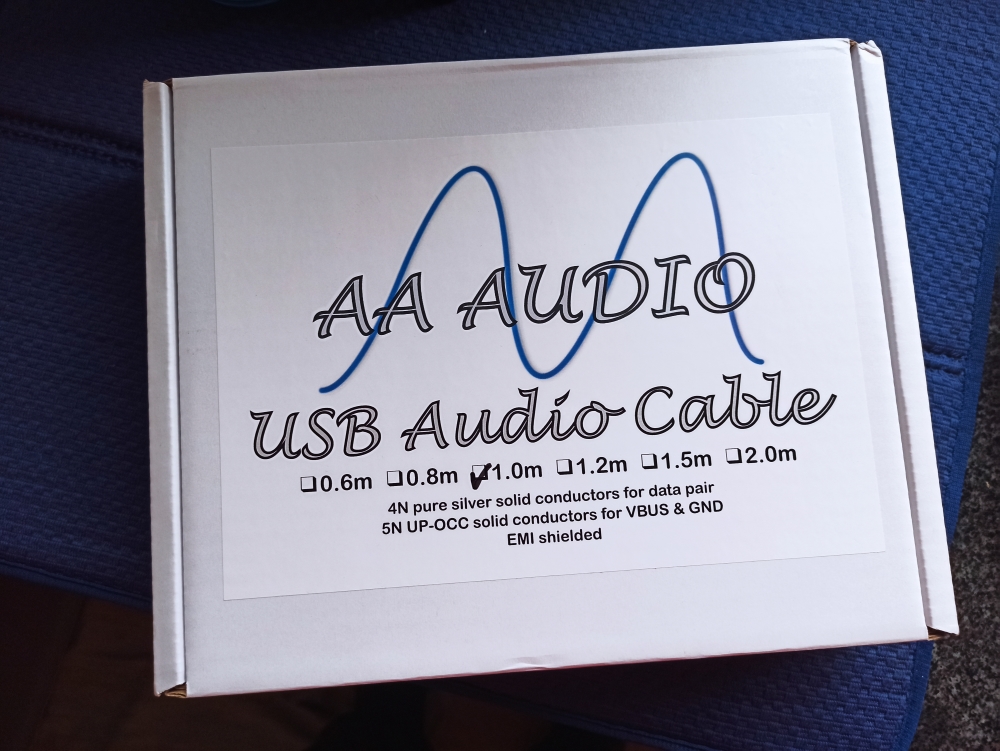 Dr Anwar Ali Mohamed, who now resides in Penang, has been fine-tuning his USB cable since the last time I saw it at Gelombang (see https://www.av2day.com/2022/08/gelombang-2022-malaysian-made-components-featured-in-the-av-show/) in August.
Then it had two wires — one for data and the other for power. In the latest version, his Version Three, the data and power wires are housed in one sleeve for convenience. He has also tweaked the way the data wires are configured and changed the dielectric.
Dr Anwar Ali explains his latest improvements in his webpage: "The latest USB cable construction has the VBUS and GND inside the same shield as the USB2 data lines. This makes the cable more manageable compared to having another stiff external wire for VBUS and GND. The picture below shows the conceptual diagram of how the USB cable is constructed. The parts used include premium parts originating from France, Taiwan, and Japan, with the most expensive being the pure-silver solid core cables for USB2 data lines."
He sources his parts from top-flight suppliers such as copper power wires from Neotech, 99.99 silver data wire from Audio Note, EMI-shielding sleeve from Hellermann Tyton and USB connectors from Telegartner.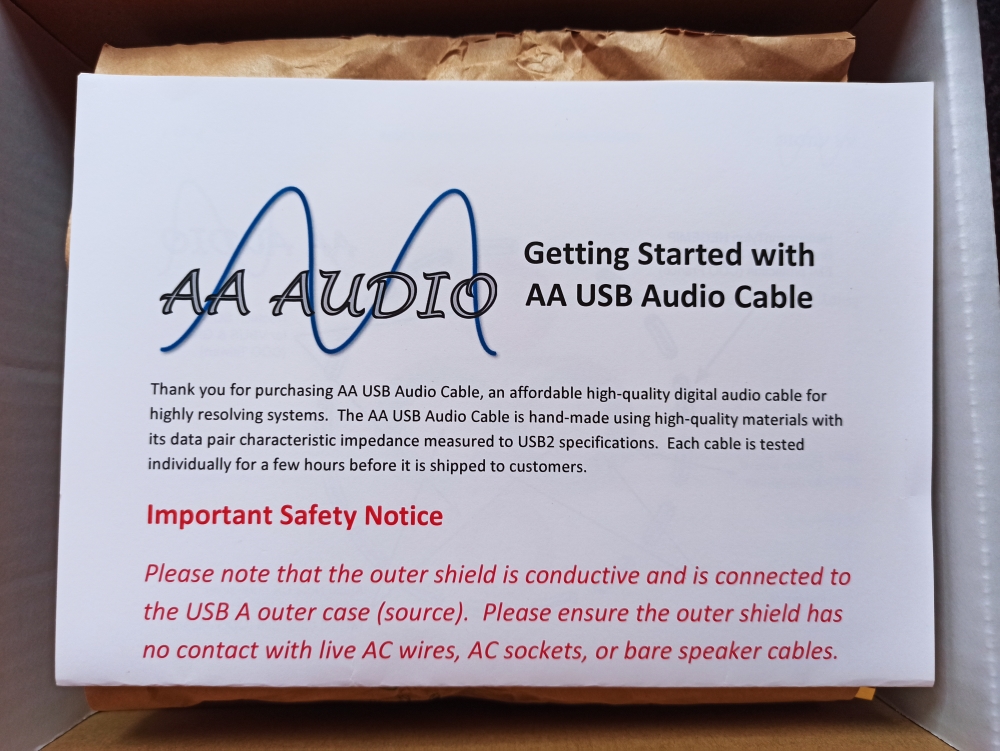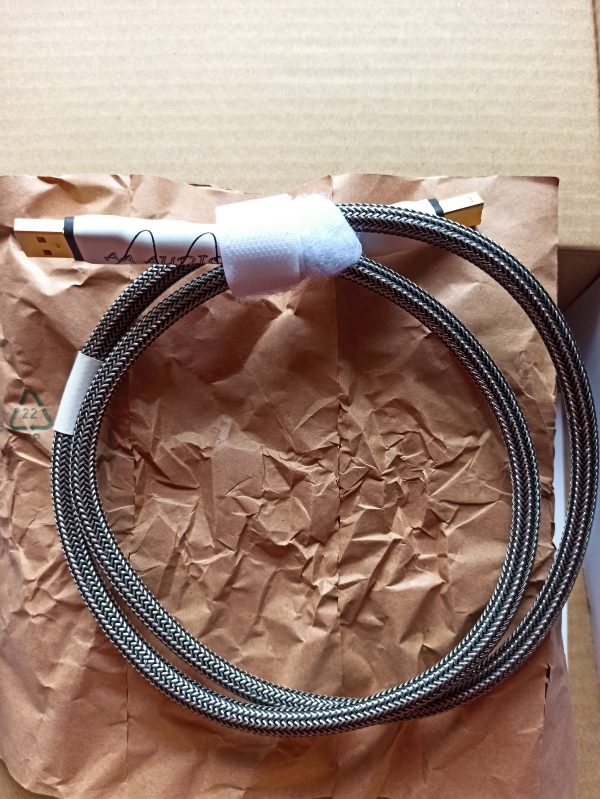 I received his USB cable during lunchtime today from the courier company and even as I am writing this, I am listening to my sound system with the AA Audio USB cable plugged in. Dr Anwar Ali had WhatsApped to inform me that the cable had already been broken in.
Suffice it to say that it sounds very good and deserves a more thorough review. So I will be spending some time listening to the USB cable before penning my final thoughts about it. — By Lam Seng Fatt