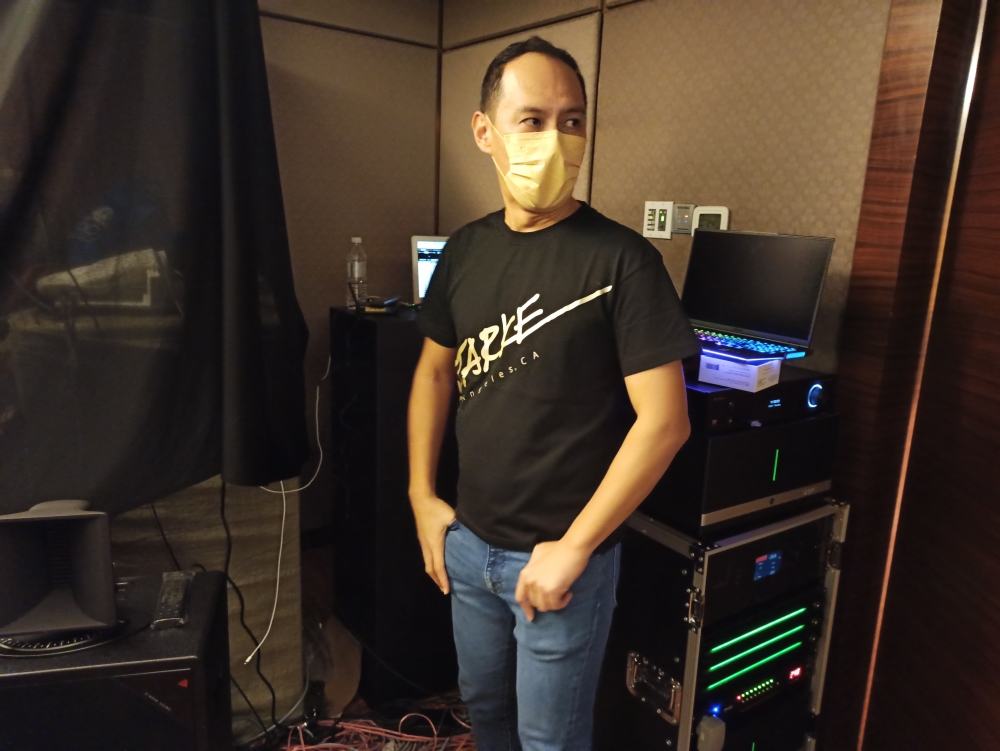 For the first time ever, an exhibitor of the Kuala Lumpur International AV Show held a demo session in another venue concurrent with the KLIAVS 2022.
Sound Fusion, the AV specialist from Kuching, had two rooms at the InterContinental Hotel for the KLIAVS 2022.
Room 611 was for registration, lucky draw and static display of Starke Sound AV components.
Room 615 was the Sound Fusion AV demo room featuring Starke Sound P-series PO1 for LCR, Starke Sound BREV V42 for surround/back, Starke Sound ECHO for Atmos and Starke Sound SW15 and SW10. The system was powered by Starke Sound FIERA8 and FIERA4 power amp and StormAudio ISPCORE 16 preamp/processor. The screen was a 130" AT screen and the projector was a VAVA 4K Ultra Short Throw.
Tan Chung Wei, owner of Sound Fusion, was at DoubleTree by Hilton just opposite the InterContinental Hotel where an ultimate AV system was set up featuring the Full Range P-Series by Starke Sound:
• P7 for LCR
• P5 for surround/back surround
• P3 for Atmos
• PB18 subwoofers
• Powered by Starke Sound latest P4000DSP amplifiers
• Processor is the flagship StormAudio immersive processor
• JVC NZ8 to demonstrate 8K video during the show on a 180" THX-certified acoustic transparent screen.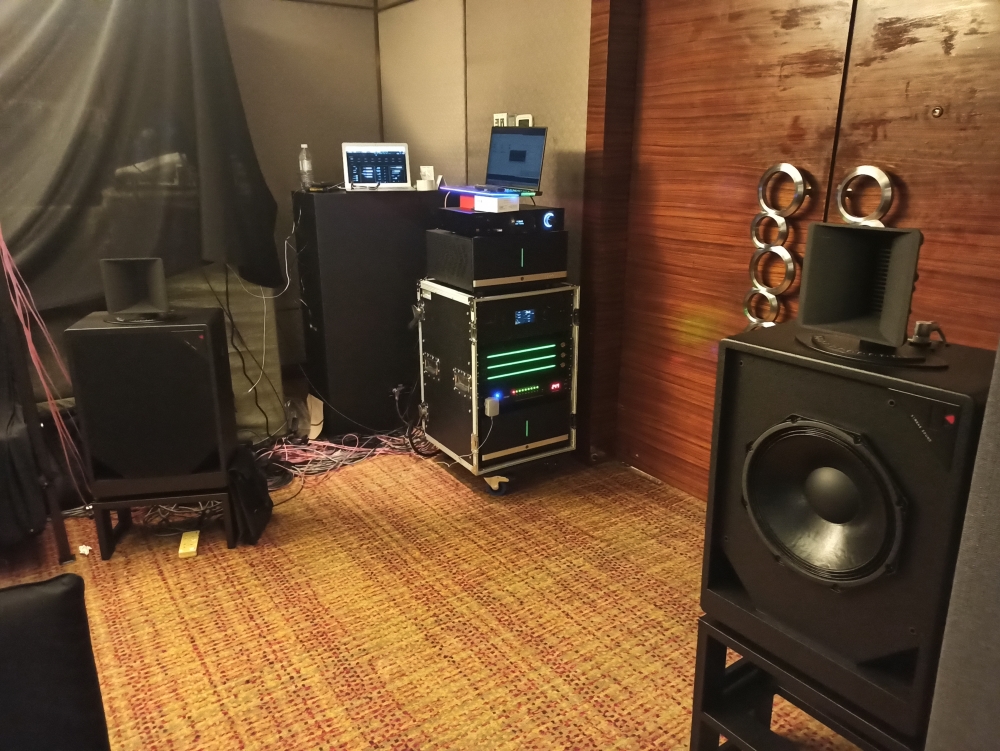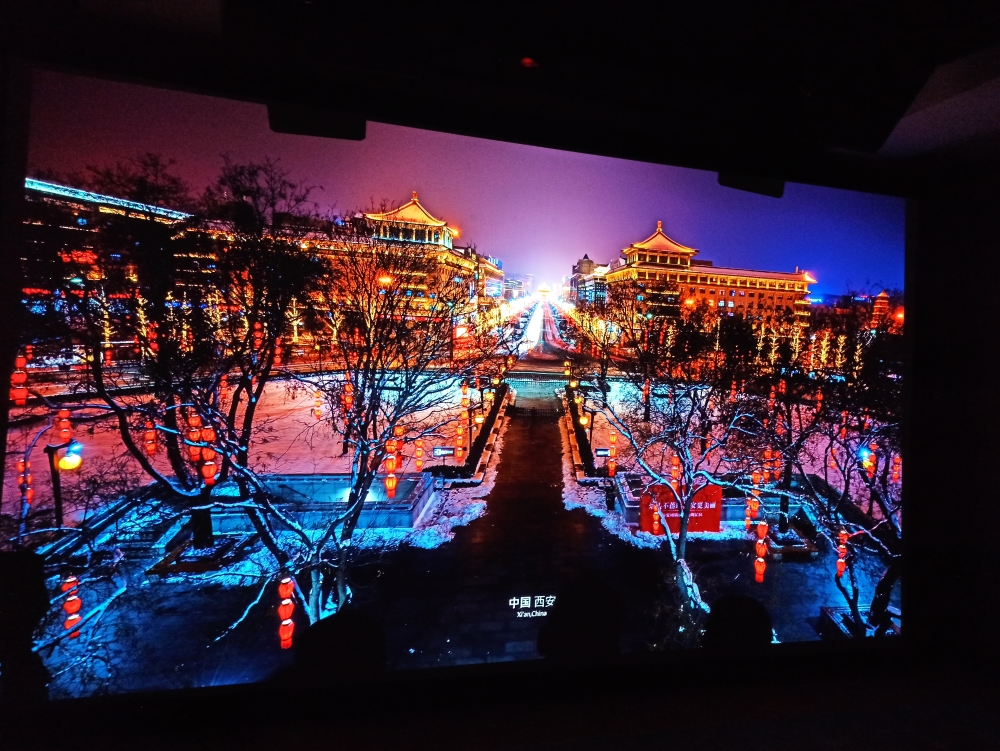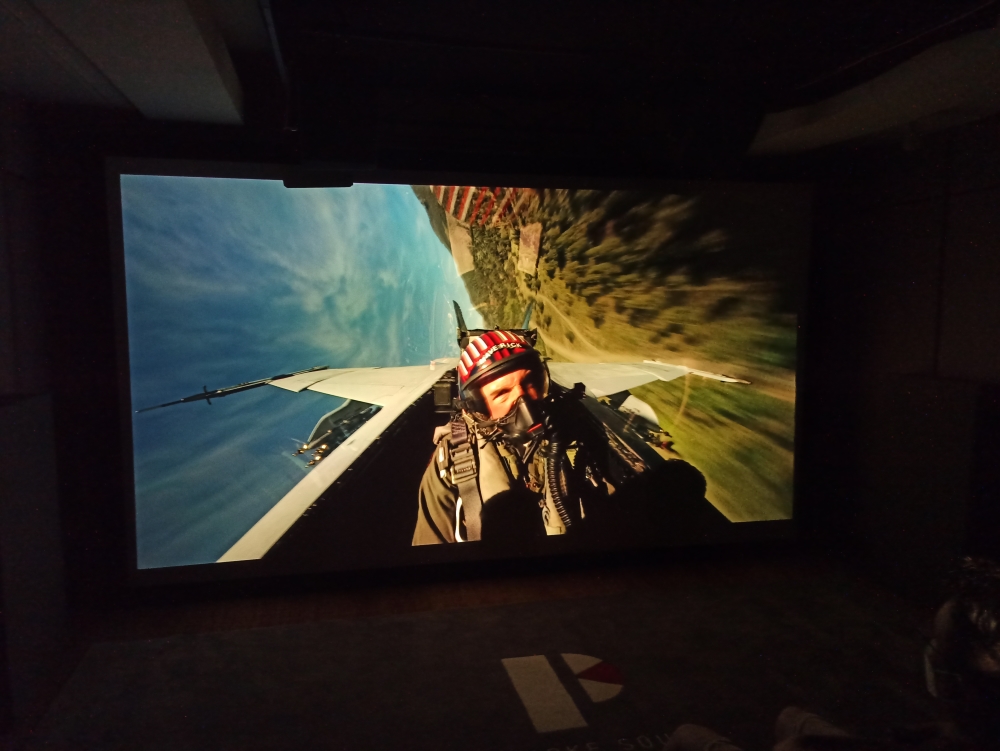 Attendees who visited room 611 at InterContinental Hotel could request for tickets to attend the demo at DoubleTree by Hilton.
Priority was given to existing Starke Sound and StormAudio users many of whom got their tickets from Sound Fusion's dealers.
Tan said probably in December, he will set up the same ultimate system in HTCLUB at Plaza Arkadia, Desa Park City in Kuala Lumpur and conduct the same demo and calibration session again.
Details will be announced on Facebook.